Greetings:
It's a slow week for ND changes, with just ONE new opening to report.  And I'm not aware of any newly named NDs.  If you are, please email me at rick@rickgevers.com.  We appreciate (and rely heavily) on your submissions.
That brings the list of open ND jobs to a slightly-higher-than-it's-been 28.
There's one new ad this week, for an EP position in Sacramento, and a repeat of last week's ad for an Associate Managing Editor for News 12 Brooklyn.  In Names in the News, a former CNN Executive leaves his GM job in Florida, information about an Indiana memorial service for JON PETROVICH, and details about a Little Rock news manager who's crossing town.
That's all below after this week's change:
New News Director Openings:
WREX-TV, Rockford, IL…MAGGIE HRADECKY has left this NBC affiliate after 15 years as ND.  She had previously been the Assignment Manger there, and earlier had worked at WIFR-TV in Rockford, also on the assignment desk.  WREX is owned by Quincy Newspapers, Inc.
Newly Named News Directors:
**** ***** ****
HELP WANTED ADS: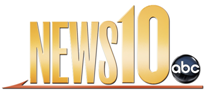 Executive Producer of All Media, KXTV, Sacramento, CA
News10, the Gannett ABC station in Sacramento, California, has an immediate opening for an Executive Producer of All Media.  The successful candidate will have a new philosophy that emphasizes story content over story count and knows how to use all available screens to deliver content where and when our customers demand it.
You need to have strong leadership skills, the ability to make quick editorial decisions, solid news judgment, as well as be a good writer and producer.
Specifically, the EP would be expected to:
Manage our early evening newscasts and station website to ensure the brand promise and strategies are met
Find creative ways to use social media to advance news conversation with audience  (Twitter, Facebook, etc.)
Regular critique the newscast with the staff, both as a team and individually
Be able and willing to produce the newscast when needed
Identify daily opportunities to have our evening news aggressively set the market's news agenda
Minimum requirements include a Bachelor's in communications, journalism or the equivalent.  You must have a minimum of four years producing experience at a commercial TV station; previous management experience is preferred.
If you think you have what it takes, send your news philosophy and a recent example of a typical newscast to:
Anita Helt
President & General Manager
News10
400 Broadway
Sacramento, CA 95818
or via email to: ahelt@news10.net
No phone calls.
**** ***** ****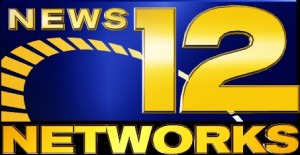 Associate Managing Editor, News 12 Brooklyn (NY)
News 12 Networks is the country's first, largest, and most watched 24-hour local television news network. The Network is made up of 7 individual local news channels serving the areas of Long Island, New Jersey, Southwestern Connecticut, Westchester County, Hudson Valley, the Bronx, and Brooklyn. News 12 Networks, owned and operated by Cablevision Systems Corporation, is a cable exclusive service, reaching approximately 3.8 million households in the New York market.
This unique candidate will lead News 12 Brooklyn in major aspects of news coverage, planning and logistics working with a multitude of staffers including but not limited to reporters, photographers and producers.
Our ideal candidate has a successful track record of at least four years experience in television news gathering and at least two years supervisory news experience. This team leader should understand and coordinate the conceptualization, production and execution of daily stories in a multiple platform and respond to situations in deadline driven arena. Coaching and training employees that include script approval and bi-annual performance review administration experience is recommended.
If you have exceptional news judgment, accuracy and a commitment to viewer-centric content this might be the right position for you.
Candidates should have a valid driver's license with a good driving record and flexibility to work any assigned shift.
To submit resume, please click here. Cablevision is an equal opportunity employer and drug-free workplace.
**** ***** ****
Other News Management Openings:
Assistant News Director:
WCCO-TV, Minneapolis, MN (listed 2/12/11)
KMGH-TV, Denver, CO (listed 12/10/10)
WXIN-TV, Indianapolis, IN (relisted 2/18/11)
WVIT-TV, Hartford/New Haven, CT (relisted 1/30/11)
KMBC-TV, Kansas City, MO (relisted 2/18/11)
WISN-TV, Milwaukee, WI (listed 2/18/11)
WSJV-TV, South Bend/Elkhart, IN (position upgraded and relisted this week)
KREM-TV, Spokane, WA (relisted 1/1/11)
KTIV-TV, Sioux City, IA (relisted this week)
Executive News Producer:
KIRO-TV, Seattle, WA (PM EP, relisted 2/18/11)
KPHO-TV, Phoenix, AZ (listed 2/12/11)
KXTV, Sacramento, CA (new listing this week, see ad above!)
WTVD-TV, Raleigh/Durham, NC (listed 1/9/11)
WXIN-TV, Indianapolis, IN (PM EP, relisted 2/18/11)
WVIT-TV, Hartford/New Haven, CT (listed 2/18/11)
WCPO-TV, Cincinnati, OH (Morning EP, relisted 2/18/11)
WTMJ-TV, Milwaukee, WI (Special Projects EP, listing revised 1/14/11)
WBRC-TV, Birmingham, AL (relisted 2/6/11)
WXII-TV, Winston-Salem, NC (Morning EP, listed 1/28/11)
KSLA-TV, Shreveport, LA (Morning EP, relisted 1/14/11)
WBRZ-TV, Baton Rouge, LA (listed 2/6/11)
KRNV-TV, Reno, NV (relisted 1/14/11)
Special Projects Producer:
WSVN-TV, Miami, FL (listed 2/12/11)
KTNV-TV, Las Vegas, NV (listed 1/30/11)
Managing Editor:
KTVU-TV, Oakland/San Francisco, CA (relisted 1/14/11)
WJAR-TV, Providence, RI (relisted 1/14/11)
Assignment Manager:
WTVD-TV, Raleigh/Durham, NC (listed 1/9/11)
**** ***** ****
Names in the News:
TERRY DOLAN is stepping down as GM of BAY News 9, the Tampa Bay area all news cable operation next month, and is moving back to Atlanta.  He tells me he's going to take some time off before determining his next move.  Terry's been GM at Bay News 9 for almost three years.  Many of you may remember him from his 15 years with CNN where he was VP of Sales and Affiliate Relations.  He's held a number of other sales positions, and worked for stations in Minneapolis, Milwaukee, Saginaw, MI, and started his career in Montana.  Friends can catch up via email: terry.dolan@comcast.net
NICK GENTY moves across town to become Assistant News Director for KATV in Little Rock.  Nick had been the EP for KTHV-TV in Little Rock.  He first joined KTHV in 1990 as a photographer, was promoted to Assignment Manager, and later named EP.
The family of JON PETROVICH has scheduled a memorial service in Jon's native Indiana.  A mass will be held on Saturday, March 5th, at 11am at Our Lady of Consolation Catholic Church in Merrillville, IN, followed by a luncheon at the Patio Restaurant in Merrillville.  We told you last week that Jon died of cancer at the age of 63.  He'd been an executive with CNN and AP, a GM and news director, and also taught at Northwestern University.
**** ***** ****
The Full List:
To the best of my knowledge, here is the list of stations with open news director jobs, as of Friday, February 25, 2011.
If you know of any additions/deletions/changes/updates, please email me at: rick@rickgevers.com
KMEX-TV 5999 Center Dr.                                  Los Angeles CA 90045  **
KPRC-TV 8181 SW Freeway                              Houston TX 77074
KOIN-TV   222 SW Columbia St.                      Portland OR 97201
WSOC-TV 1901 North Tryon St.                       Charlotte NC 28206
WNCN-TV 1205 Front St.                                   Raleigh NC 27609
WRTV 1330 N. Meridian St.                              Indianapolis IN 46202
WTNH/WCTX-TV 8 Elm St.                              New Haven CT 06510
KABB-TV 4335 NW Loop 410                            San Antonio TX 78229
News 8 Austin 1708 Colorado St.                      Austin TX 78701
KATV 401 Main St.                                               Little Rock AR 72201
WTEN-TV    341 Northern Blvd.                        Albany NY 12204
WVLT-TV 6516 Papermill Dr.                           Knoxville TN 37919
WKEF/WRGT-TV 45 Broadcast Plaza            Dayton OH 45408
KMSB-TV     1855 N. 6th Ave.                             Tucson AZ 85705
KVOA-TV 209 W. Elm St.                                    Tucson AZ 85705
WNWO-TV   300 S. Byrne Rd.                           Toledo OH 43615
KVEO-TV    349 N. Expressway                         Brownsville TX 78521
WJAC-TV   49 Old Hickory Lane                      Johnstown PA 15905
WSHM-TV One Monarch Place #300            Springfield MA 01144
WPBN/WTOM-TV 8518 M 72 West               Traverse City MI 49684
KVAL-TV   4575 Blanton Road                          Eugene OR 97405
WREX-TV 10322 W. Auburn Rd.                 Rockford IL 61105
KTKA-TV   2121 SW Chelsea Dr.                       Topeka KS 66614
KIMT-TV 112 N. Pennsylvania Ave.                 Mason City IA 50401
WCJB-TV 6220 NW 43rd St.                              Gainesville FL 32653
KSWT-TV 1301 Third Ave.                                  Yuma AZ 85364
KGNS-TV   120 W. Delmar Blvd.                       Laredo TX 78045
KFBB-TV   3012 Highwoods Blvd.                    Great Falls MT 59403