Tuesday, February 7, 2012 UPDATE:
There's a new ND to tell you about for Belo flagship WFAA-TV in Dallas.
CAROLYN MUNGO returns to the company as ND for this ABC affiliate. She's spent the last seven years as the Assistant ND for Fox o-and-o KRIV-TV in Houston, but worked as a reporter for Belo's KHOU-TV (also in Houston) before that. She's also worked in Minneapolis, Phoenix, and Austin, TX.
At WFAA she replaces MICHAEL VALENTINE who is being promoted within Belo to Vice President of Content for the company.
More on this move…and all the week's developments…in our regular report later this week.
**** ***** ****
Greetings:
The start of the February rating period means a slow week in news manager movement: just ONE new ND to report (and can you call someone who's been an ND at the same station THREE times….new?). And, to my knowledge, NO new openings.
Those changes leave our count of open ND jobs at 24.
We have a paid ad for ONE of those ND openings (I love that ad, it has a picture of a bear and mountains in it!), as well as an ad for an EP opening at a powerhouse Indianapolis TV station. And this is the last week to take advantage of a great FREE offer from another advertiser. (Did I mention free?)
Also this week, another consolidation of news operations, this time in Palm Springs, CA, where the owners of KESQ-TV (ABC) bought low-power CBS affiliate KPSP-TV. About half of the staff at KPSP lost their jobs, including veteran news director STEVE MINIUM. The local newspaper story is here.
(Editor's update 10:00 PM 2/3/12):  I originally linked to the stories from both TV stations, and checked the links before I posted and emailed the newsletter.  Both links were good then.  Neither link works now, three hours later.  Seems like a funny coincidence.)
In Names in the News, new jobs for two former NDs, and a lengthy interview with the new Executive Director of RTDNA.
All this and more following this week's change:
New News Director Opening:
None, at least that I know about. If you know of new openings or new NDs, please let me know.
Newly Named News Director:
KYMA-TV, Yuma, AZ…and the Yuma hat trick goes to LUIS CRUZ who returns for his third run as ND at the same station! Luis has previously been ND here from 2004-2006 and then again from 2008-2011. He left the station last year to be a reporter and fill-in anchor in San Diego, but Luis tells me he missed management and mentoring young journalists. He replaces his successor, JENNIFER MUSA, who was ND here for four months. KYMA is an NBC affiliate owned by Intermountain West Communications Company. Luis also worked at the company's NBC station in Las Vegas between his first two stints as ND at KYMA.
**** ***** ****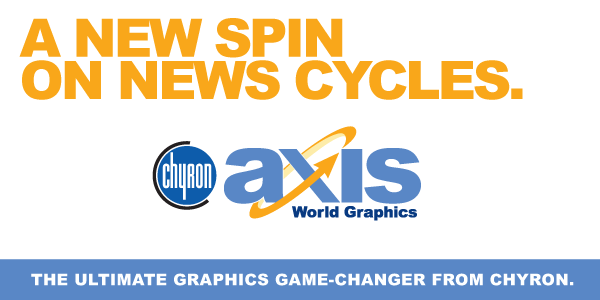 Help Wanted Ads:

Executive Producer, WTHR-TV, Indianapolis, IN:
The top-rated NBC affiliate in Indianapolis is searching for a Dayside Executive Producer.  WTHR won the 2011 Murrow Award for Overall Excellence. This is your chance to join one of the best newsrooms in the country and work for a private company that values journalism and journalists.
This EP is responsible for overseeing our noon, 5, 530 and 6pm newscasts. We're looking for an experienced "show doctor" who can teach and preach excellent writing and outstanding production values. This requires senior news management experience and abilities. A minimum of six years experience in local television news as a producer in larger markets and/or as an EP in news departments with a strong news image is required.  College degree highly preferred.
Qualified applicants may apply online www.dispatchbroadcast.com.  All qualified applicants are encouraged to apply.  WTHR/WALV are equal opportunity employers.
**** ***** ****

**** ***** ****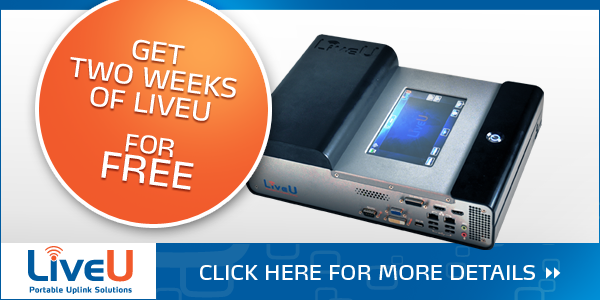 Other News Management Openings:
ASSISTANT NEWS DIRECTOR:
KDAF-TV, Dallas-Ft Worth, TX, (listed 12/9/11)
WTSP-TV, Tampa-St. Petersburg, FL (listed 1/6/12)
WOIO/WUAB-TV, Cleveland, OH (relisted 1/20/12)
KSDK-TV, St. Louis, MO (relisted 12/16/11)
WMC-TV, Memphis, TN (listed 1/13/12)
WREG-TV, Memphis, TN (relisted 11/25/11)
WTEN-TV, Albany, NY (listed 11/25/11)
WDTN-TV, Dayton, OH (listed 1/27/12)
WRDW-TV, Augusta, GA (listed 11/25/11)
KTXS-TV, Abilene, TX (listed 12/9/11)
KTVM-TV, Bozeman, MT (listed 12/16/11)
EXECUTIVE NEWS PRODUCER:
KDFW-TV, Dallas, TX (Morning EP, listed 1/20/12)
The Weather Channel, Atlanta, GA (relisted 12/16/11)
KPRC-TV, Houston, TX (listing revised 1/20/12)
KUNS-TV, Seattle, WA (listed 11/25/11) **
KTVI/KPLR-TV, St. Louis, MO (relisted 12/16/11)
KPTV, Portland, OR (AM EP, relisted 12/16/11)
WTAE-TV, Pittsburgh, PA (Dayside EP, relisted 11/25/11)
WRAL-TV, Raleigh, NC (relisted 11/11/11)
WTHR-TV, Indianapolis, IN (Dayside EP, listed 1/27/12) See ad above!
WSMV-TV, Nashville, TN (AM EP, listed 10/28/11)
WPMT-TV, Harrisburg, PA (AM EP, listing revised 10/14/11)
WHBQ-TV, Memphis, TN (relisted 12/31/11)
WJXT-TV, Jacksonville, FL (AM EP, listed 1/13/12)
WINK-TV, Fort Myers, FL (Dayside EP, relisted 12/9/11)
WHIO-TV, Dayton, OH (listed 1/27/12)
WLNS-TV, Lansing, MI (listed 12/9/11)
MANAGING EDITOR:
The Weather Channel, Atlanta, GA (ME of Video, listed 12/23/11)
**** ***** ****
Names in the News:
GREG MEYER, who spent almost ten years as ND for KLEW-TV in Lewiston, ID, has been named Director of Communications for Lewis-Clark State College in Lewiston. Greg first joined KLEW in 1989 and held a variety of jobs in his time there.
Longtime newsman BOB RICHARDSON is launching a new media consulting company, RAR Productions, in Tucson. Bob's nine year run overseeing the news department at Belo's KMSB-TV ended when the company outsourced the news operation KOLD-TV in Tucson. Bob's worked (twice) in Tucson, as well as Houston, Albuquerque, Nashville, San Antonio, and Columbia, MO. You can learn more about the company by clicking here. And you can wish Bob well with an email to: bobr@rarproductions.com
MIKE CAVENDER is now on the job as Executive Director of RTDNA/RTDNF and outlined his vision for the organization in a lengthy interview with TVNewscheck. You can read it here.
**** ***** ****
The Full List:
To the best of my knowledge, here is the list of stations with open news director jobs, as of Friday, February 3, 2012.
If you know of any additions/deletions/changes/updates, please email me at: rick@rickgevers.com
NY 1 News                                             75 Ninth Ave. New York NY 10011
WFAA-TV                                           606 Young St. Dallas TX 75202
KGO-TV                                             900 Front Street San Francisco, CA 94111
New England Cable News                160 Wells Ave. Newton MA 02459
Central Florida News 13                20 N. Orange #13, Orlando, FL 32801 (see ad above!)
WCPO-TV                                          1730 Gilbert Ave. Cincinnati OH 45202
WBRE-TV                                          62 S. Franklin Wilkes-Barre, PA 18701
KSNW-TV                                       833 N. Main Wichita, KS 67203
KMTV                                                  10714 Mockingbird Dr. Omaha NE 68127
WACH-TV                                            1400 Pickens St. Columbia SC 29201
KHGI-TV                                              13 S. Highway 44 Kearney NE 66848
WTXL-TV                                        1620 Commerce Blvd. Midway, FL 32343
KVII-TV                                                One Broadcast Center Amarillo TX 79101
KNOE-TV                                         1400 Oliver Rd. Monroe, LA 71211
KAUZ-TV                                             PO Box 25 Wichita Falls TX 76309
WFXL-TV                                             1211 N. Slappey Blvd. Albany GA 31707
KTUU-TV                                          701 E. Tudor Rd. #220 Anchorage AK 99503 (see ad above!)
KYMA-TV                                           1385 S. Pacific Ave. Yuma AZ 85365
WTVY-TV                                           PO Box 1089 Dothan AL 36302
WCAV-TV                                        999 2nd St. SE Charlottesville, VA 22902
KKCO-TV                                          2325 Interstate Ave. Grand Junction CO 81505
KGNS-TV                                             120 W. Delmar Blvd. Laredo TX 78045
KGWN-TV                                           2923 E. Lincolnway Cheyenne WY 82001
KSAX-TV                                             PO Box 189 Alexandria, MN 56308
WYIN-TV                                            8625 Indiana Place Merrilville IN 46410
** Spanish language station