Saturday, February 10, 2018 UPDATE:
Greetings:
Two news director changes to report to you tonight (or is it early this morning?), including one involving an ND who spent 35 years at her station.
That would be JANE HELMKE, who announced late Friday that she was stepping down as news director of Tegna's KARE-TV in Minneapolis-St. Paul. Jane's been ND there for about 6 1/2 years and has held a wide variety of jobs during her 35 years there.
Combined into one document here for your convenience are the note to the staff from longtime KARE General Manager JOHN REMES, which included a message from Jane, and a copy of a post from Jane's Facebook page.
Jane's partner, Teresa, is battling cancer. We wish them both well.
The other ND change occurred in Las Vegas, where KVVU-TV News Director CRISTI JESSEE has left this Meredith owned FOX affiliate after just over two years as news director. The note from the GM to the staff said both sides had 'together come to a mutual agreement for a fresh start for each party'.
The Las Vegas Review-Journal reported earlier this week that she had been suspended on Monday. Details in the second item in this column.
Cristi has been a news director in Bakersfield, CA and Alexandria, MN.
We'll have lots more news in our full report later this weekend.
regards,
gevers
**** ***** ****
Greetings:
Trying to write this newsletter while watching an entertaining football game may lead to a few misspellings. I ask for your indulgence.
ONE newly named news director, TWO new ND openings, and a whole bunch of interesting items in Names in the News, including the retirement of a well known and well liked consultant after 50 years in the business.
That means our list of openings grows to 25 this week. ONE of those openings is among our TWO paid help wanted ads.
In addition to the retirement story teased above in Names in the News, there's a new Executive VP at CBS News, a handful of news managers on the move, and stories on ratings after an affiliation change in Raleigh, an Arkansas news director battling a radio station over a 'Babe Bracket', a look at the departure of a veteran Tennessee anchor and reporter, and we'll tell you about a longtime newsman and educator who's battling cancer.
Read on, and have a super week (pun intended).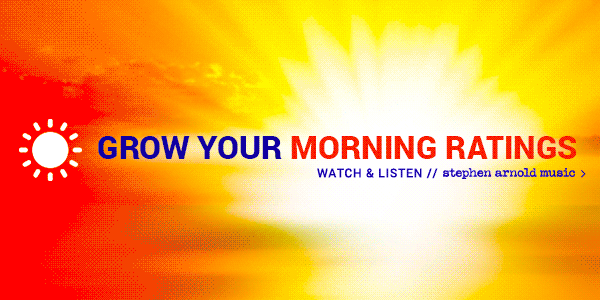 Newly Named News Directors: 
WOWK-TV, Charleston-Huntington, WV…GRENDEL LEVY is the new news director for this Nexstar owned CBS affiliate. She's spent the last four years as ND for Scripps' KIVI-TV in Boise (and two years there before that as an EP). She's also worked in her native New Orleans, Baton Rouge, and Biloxi. At WOWK, Grendel replaces DENNIS LORTZ who left in December nine months after he was promoted to ND from Assistant ND.
New News Director Openings: 
WFTX-TV, Ft. Myers, FL…ERIC MAZE is leaving this Scripps' owned FOX affiliate to return to Missouri to take a job media as a media specialist for the University of Missouri's Hospital System. Eric's been ND here for eight years, ending a 5 NDs in 7 years streak. But before he moved to Florida, he'd worked in Kansas City, Jefferson City, and Kirksville, MO.
KIVI-TV, Boise, ID…we told you above that GRENDEL LEVY was leaving this Scripps owned ABC affiliate to become ND for WOWK-TV in Charleston/Huntington, WV. She spent six years here, more than four of them as ND.
Paid Help Wanted Ads:

Executive Producer, KDVR/KWGN-TV, Denver, CO:
Are you a show doctor who oversees a newscast filled with urgent, impactful news?
Do you LOVE to win the day, every day, on all platforms?
Are you looking for an opportunity to take your creativity to the next level in a city as exciting and beautiful as Denver, Colorado?
KDVR/KWGN, the Fox and CW affiliate in Denver, Colorado, is looking for a creative and aggressive Executive Content Producer to lead us on the evening shift — delivering news on multiple platforms including our evening newscasts.
The Executive Producer must be a proven newsroom leader who embodies an audience-first approach to delivering news. This individual will excel under tight deadlines and bring bold, creative ideas to our newsroom.
We have a talented team of storytellers in this newsroom, plenty of resources, and most people will tell you — it's a pretty great place to work.
Plus, you get to live in Denver – with the Rockies in your backyard. Spend your off-time skiing, snowboarding, backpacking, hiking, eating at top-notch restaurants, and enjoying life in a vibrant, and growing downtown!
Five years of producing experience, and 2+ years of management experience required.
Apply by clicking here:


News Director, WAOW-TV, Wausau, WI:
Quincy Media's WAOW-TV in Wausau, Wisconsin is looking for an experienced newsroom manager. We need a strong leader with at least five years of experience. We need a great storyteller and someone who lives to make the team around them even stronger. You have to love news. And I mean love it. You have to be a catalyst and a leader in our digital and social efforts and set the tone every day in the newsroom.
If that's you, this could be one of the best jobs you will ever have.
You will report to the General Manager and you will have the chance to work closely with other department heads to help us reach our next level of success.
WAOW is part of Quincy Media, Inc., a family owned company. Throughout Quincy, positions are available for candidates with all levels of experience and the advancement you are seeking.
Visit www.CareersAtQuincy.com for links to all our stations and opportunities.
If you think you're qualified, want to work with a great group of people and live in one of
America's best cities, send your link, cover letter, resume and references via email to:
or via mail to:
Curtis Miles
General Manager
WAOW-TV
1908 Grand Avenue
Wausau, WI 54403
NO PHONE CALLS PLEASE
WAOW-TV9 is an Equal Opportunity Employer
Other News Management Openings:
ASSISTANT NEWS DIRECTOR:
KTNV, Las Vegas, NV (relisted 1/14/18)
WAAY-TV, Huntsville, AL (relisted 1/14/18)
KWWL-TV, Waterloo, IA (relisted 1/28/18)
KVRR-TV, Fargo, ND (relisted 12/31/17)
KSBW-TV, Monterey, Salinas, Santa Cruz, CA (listed 1/14/18)
EXECUTIVE PRODUCER:
WTTG-TV, Washington, DC (listed 1/14/18)
KRIV-TV, Houston, TX (Evening EP, relisted this week)
KOMO-TV, Seattle, WA (2 openings, AM & PM, listing revised 12/16/17)
KDVR/KWGN-TV, Denver, CO (new listing this week, see ad above!)
WXIN/WTTV, Indianapolis, IN (listed 1/21/18)
WIVB-TV, Buffalo, NY (Nightside EP, relisted 12/31/17)
WJXT-TV, Jacksonville, FL (Nightside EP, relisted 1/21/18)
KMTV, Omaha, NE (AM EP, listed 1/14/18)
WTVG-TV, Toledo, OH (listed 12/23/17)
WAAY-TV, Huntsville, AL (relisted 1/14/18)
WISC-TV, Madison, WI (AM EP, relisted 1/21/18)
MANAGING EDITOR:
KWCH-TV, Wichita, KS (listed 1/21/18)
Names in the News (and other items):
Our friend JIM WILLI is retiring after 50 years in our business. He's spent the last 28 years at the consulting firm AR&D, and has been a General Manager and News Director in several markets. And he's one of the most affable folks I've come across…just wish I'd more interaction with him over the last few years. The complete news release about his career and retirement, along with his new email address if you want to send him a note, is right here.
INGRID CIPRIAN-MATTHEWS has been promoted to Executive Vice President at CBS News. She had been the Senior VP of News Administration and is a 25 year veteran of CBS working in a variety of positions. Ingrid has also worked at CNN.
NOEL RAMOS moves from EP to Assistant ND for KTMD-TV, the Telemundo station in Houston. He's also worked in Chicago, Orlando, and Puerto Rico.
At KDVR/KWGN-TV in Denver, CHRISTINA TAYLOR has been promoted to Managing Editor from EP. (Check out the paid help wanted ad for her old job above.) She's worked at there for two years. Christina previously worked for KWCH-TV in Wichita, where both KDVR/KWGN's GM (JOAN BARRETT) and ND (BRIAN GREGORY) used to work. Probably just a coincidence (as former Newsblues Editor MIKE JAMES liked to say.)
QUINN KONOLD heads south to be the new EP at KGTV in San Diego. He's been a producer in Seattle, Sacramento, and Ft. Myers and began his career as a reporter, anchor and producer in Casper, WY.
Several stories caught my eye this week:
The Nashville Scene offers a lengthy look at the departure of veteran anchor and reporter DEMETRIA KALODIMOS from WSMV-TV (Meredith/NBC) after 34 years. Here's a tease: she rented a U-Haul to remove her personal belongs in the middle of the night. And the story also updates the ratings battle in Nashville as well.
Last week, the article we offered on the ratings wars in Boston post-affiliation shuffle attracted a lot of attention. So here's a story on ratings in Raleigh-Durham after two stations swapped the CBS and NBC affiliations there.
Little Rock News Director (KARK/KLHT-TV) AUSTIN KELLERMAN is at odds with a local radio station. He wants the station to drop its 'Babe Bracket' ranking of female journalists. The station says no. The details are here.
Veteran newsman turned educator STEVE KALB (you've probably met him at an industry convention over the years) is fighting cancer. But…as you'll learn in this story…he has an upbeat attitude.
General Manager News and Notes:
BILL BALLARD has been named General Manager of Sinclair's WPDE-TV in Myrtle Beach/Florence, SC. He's been a GM in a number of markets, most recently at WIAT-TV in Birmingham.
Our Full List of Open ND Jobs:
Here's our list of open ND jobs as of Sunday, February 4, 2018:
It's unofficial, there may be others that are open, and some of these may have been filled. If you know of any in either category, please let me know: rick@rickgevers.com
Verizon Fios 1 News 800 Westchester Avenue, Rye Brook, NY 10573
WUSA-TV 4100 Wisconsin Ave NW Washington DC 20016
WUVG-TV 3350 Peachtree Road #1250, Atlanta, GA 30326 **
KOMO-TV 140 4th Ave N Seattle, WA 98109
WFLA-TV 200 S. Parker St. Tampa FL 33606
WTSP-TV 11450 Gandy Blvd, St. Petersburg, FL 33702
WOIO/WUAB-TV 1717 E. 12th Street Cleveland, OH 44114
KUVS-TV 1710 Arden Way, Sacramento CA 95815 **
WTMJ-TV 720 E Capitol Dr, Milwaukee, WI 53212
WJAX/WFOX 11700 Central Pkwy, Jacksonville, FL 32224
KOB-TV 4 Broadcast Plaza SW Albuquerque, NM 87104
WFTX-TV 621 S.W. Pine Island Rd. Cape Coral, FL 33991
WVLT-TV 6450 Papermill Drive Knoxville, TN 37919
KETV 1001 S. 10th Street Omaha, NE 68108
WPSD-TV 100 Television Lane. Paducah, KY 42003
WJHL-TV 338 E. Main Street Johnson City, TN 37601
KIVI-TV 1866 E. Chisholm Dr. Nampa, ID 83687
KTVB-TV 5407 West Fairview Ave. Boise, ID, 83706
WTVM/WXTX-TV 1909 Wynnton Rd. Columbus, GA 31906
KHSL/KNVN-TV 3460 Silverbell Rd. Chico, CA 95973
WAOW-TV 1908 Grand Ave. Wausau WI 54403 (see ad above!)
KMIR-TV 72920 Parkview Dr. Palm Desert, CA 92260
KECI-TV 340 W. Main St., Missoula, MT 59802
KFBB-TV P.O. Box 1139. Great Falls MT 59403
KRTV P.O. Box 2989, Great Falls, MT, 59403
**: Spanish language station