Saturday, February 12, 2011 UPDATE:
We now can provide some preliminary information on services for JON PETROVICH who died yesterday.  (More on Jon and his life below.)
The family has scheduled one memorial service for next Saturday in New York City, and is considering other services in Atlanta, Indiana, and Los Angeles.
The New York Memorial Service will be held next Saturday, February 19th, from 2:00-5:00 at the Greenwich Village Funeral Home, 199 Bleecker St., NY, NY, 10012.
The service will be followed by a reception at Da Silvano Restaurant, 260 Avenue of the Americas, NY, NY, 10012, from 5:00-8:00.
If you plan on attending, please RSVP to: jonathan.petrovich@gmail.com
In lieu of flowers, the family kindly requests a donation to The Concern Foundation which supports cancer research.
Also new today is this terrific remembrance of Jon from his nephew RON PETROVICH who followed his uncle into our business, eventually serving as an ND in Saginaw, Indianpolis and Milwaukee, as well as a long stint with Medstar.  And you might like this CNN obituary on his passing.
Friday, February 11, 2011 UPDATE:

Jon Petrovich
I'm sorry to report the death of longtime broadcaster JON PETROVICH.
Jon died yesterday in New York City of pancreatic cancer.  He's survived by his wife, son, daughter, and one nephew, Ron, who followed him into our business.  He was just 63 years old.
Jon worked as a reporter in Louisville, an Assistant News Director in Detroit,  a News Director in Baltimore, a General Manager in St. Louis, and worked for CNN for more than 15 years.  He later joined Sony Pictures Entertainment, taught at Northwestern University, and has been an advisor for the Associated Press.  His LinkedIn page has more on his background.
Funeral arrangements are not yet set.  I'll update this website when they are available.
Greetings:
THREE new news director openings in this week's report, including one vacancy created by the promotion of a well-known veteran ND.  And there's ONE new ND to report.
That brings our count of open ND jobs to 23.
We have a paid ad for one of those new openings.  That's below, along with some updates to our list of Other News Management Openings.
In Names in the News, details about the retirement of one former ND turned GM, and the death of another.  And we have a few news managers on the move.
All that below, after this's week's moves:
Newly Named News Directors:
WWL-TV, New Orleans, LA…BILL SIEGEL returns to Belo as ND for this CBS affiliate.  Bill is currently the Assistant ND for Hearst's WISN-TV in Milwaukee, but previously was an EP for Belo's KMOV-TV in St. Louis and also worked for the company at KENS-TV in San Antonio.  He replaces CHRIS SLAUGHTER who left the station in November after three years as ND and 30 years at the station.
New News Director Openings:
WGCL-TV, Atlanta, GA…congratulations to veteran ND STEVE SCHWAID as he assumes new duties for parent company Meredith Broadcasting, so this CBS affiliate is searching for a new ND.  Steve's new title is VP of Digital Content for the Meredith Media Group, as well as Director of News and Digital Content for WGCL.  The new ND will report to him.  Steve's been ND here since June 2008, has been an ND in Philadelphia, Hartford, Tampa, and Portland, ME, worked in Dayton and Charlotte, and also served as VP of News and Programming for the NBC o-and-o's as well as heading the transition team when NBC bought KNTV in San Jose/San Francisco.
KATV-TV,  Little Rock, AR…longtime ND RANDY DIXON will leave this Albritton-owned ABC affiliate in two weeks to open his own production company, Dixon Digital Media.  Randy first joined the station 31 years ago as a news photographer, and has been the ND since 2001.  Please check below for a paid help wanted ad for this position.
KSWT-TV, Yuma, AZ…SHANNON MAZE is leaving to become Assistant ND for WBRC-TV in Birmingham, AL.  She's been ND here since 2007 and has previously worked in Phoenix, Spartansburg, SC, and Evansville, IN.
**** ***** ****
HELP WANTED AD: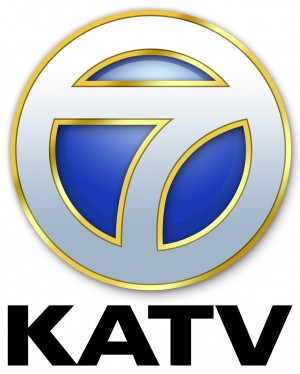 News Director, KATV-TV, Little Rock, AR:
KATV-TV, one of the leading ABC stations in America, is seeking an experienced, dynamic, engaging and creative leader  to be our next  News Director.
The News Director will be responsible for budgets, training, hiring, talent contracts, strategic planning, and the station's website news content. The model news director will work closely with promotion and sales, and should be engaged in building and developing a highly skilled, passionate and empowered news room staff.  The news director should also possess the understanding of social media and its relationship to local news.
The News Director must have and maintain the highest code of ethical conduct, taking ownership for protecting the station and the license.  Five years proven news director and or news management experience required.  The candidate must have strong communication, writing and presentation skills.
Applicants should forward a copy of their resume and a brief statement of news philosophy with salary requirements preferably via email to: hr@katv.com or via regular mail to:
Human Resources Department
KATV-TV
Box 77
Little Rock AR 72203
KATV-TV is an Equal Opportunity Employer.
**** ***** ****
Other News Management Openings:
Assistant News Director:
KMGH-TV, Denver, CO (listed 12/10/10)
WXIN-TV, Indianapolis, IN (listed 1/1/11)
WVIT-TV, New Haven, CT (relisted 1/30/11)
KMBC-TV, Kansas City, MO (relisted 12/10/10)
KREM-TV, Spokane, WA (relisted 1/1/11)
KTIV-TV, Sioux City, IA (listed 1/30/11)
Executive News Producer:
KIRO-TV, Seattle, WA (PM EP, listed 12/18/10)
WTVD-TV, Raleigh/Durham, NC (listed 1/9/11)
WXIN-TV, Indianapolis, IN (PM EP, listed 1/1/11)
WCPO-TV, Cincinnati, OH (Morning EP, listed 12/18/10)
WTMJ-TV, Milwaukee, WI (Special Projects EP, listing revised 1/14/11)
WBRC-TV, Birmingham, AL (relisted this week)
WXII-TV, Winston-Salem, NC (Morning EP, listed 1/28/11)
KGPE-TV, Fresno, CA (listed 12/3/10)
KOKI-TV, Tulsa, OK (AM EP, relisted 12/3/10)
WDBJ-TV, Roanoke, VA (listed 1/1/11)
KSLA-TV, Shreveport, LA (Morning EP, relisted 1/14/11)
WBRZ-TV, Baton Rouge, LA (new listing this week)
KRNV-TV, Reno, NV (relisted 1/14/11)
Special Projects Producer:
KTVX-TV, Salt Lake City, UT (listed 10/10/10)
KTNV-TV, Las Vegas, NV (listed 1/30/11)
Content Manager:
WSJV-TV, South Bend/Elkhart, IN (listed 1/30/11)
Managing Editor:
KTVU-TV, Oakland/San Francisco, CA (relisted 1/14/11)
WJAR-TV, Providence, RI (relisted 1/14/11)
Assignment Manager:
WTVD-TV, Raleigh/Durham, NC (listed 1/9/11)
**** ***** ****
Names in the News:
ELDEN HALE has announced his retirement.  Elden is currently the GM for Meredith's WSMV-TV in Nashville.  He'd earlier been GM for WFSB-TV in Hartford, was COO for the New York Times Broadcasting Group, and worked in various news management roles in Miami, Dallas, Orlando, Wilkes-Barre/Scranton, Miami, and Grand Rapids, MI.
Two new news managers at KCRA-TV in Sacramento:  JOSH HUBBARD has been promoted to EP from 11:00 producer.  He's been at the station for four years and previously worked for another Hearst station, WPTZ-TV in Plattsburg, NY.  And SHAWN BROWER is the station's new Digital Media Manager, coming from Hearst's KSBW-TV in Monterey/Salinas, CA.  It's a return to KCRA for Shawn, who has also worked in Columbia, MO.
TRAVIS GALEY joins CBS's Newspath as a New York based producer.  He's been working as the Executive Producer for okblitz.com, the sports department for KWTV in Oklahoma City and KOTV in Tulsa.  Travis had previously been an EP for Tribune's Washington DC bureau before it was closed.  He's also worked in Dallas, Albuquerque, and El Paso.
Finally, a one time anchor, news director, and general manager died last Tuesday.  BOB McBRIDE was 84 and died after a stroke.  He'd anchored in Detroit, Chicago, Washington, and Cleveland, served as director of news at WJBK-TV in Detroit, and later was GM there, as well.  More in these obituaries from The Chicago Tribune and The Washington Post.
**** ***** ****
The Full List:
To the best of my knowledge, here is the list of stations with open news director jobs, as of Sunday, February 6, 2011.
If you know of any additions/deletions/changes/updates, please email me at: rick@rickgevers.com
KMEX-TV 5999 Center Dr.                                  Los Angeles CA 90045  **
KHOU-TV   1945 Allen Parkway                       Houston TX 77019
KPRC-TV 8181 SW Freeway                              Houston TX 77074
WGCL-TV 425 14th St. NW                         Atlanta GA 30318
KOIN-TV   222 SW Columbia St.                      Portland OR 97201
WTNH/WCTX-TV 8 Elm St.                              New Haven CT 06510
News 8 Austin 1708 Colorado St.                      Austin TX 78701
KATV 401 Main St.                                           Little Rock AR 72201 (see ad above!)
WTEN-TV    341 Northern Blvd.                        Albany NY 12204
WVLT-TV 6516 Papermill Dr.                           Knoxville TN 37919
KMSB-TV     1855 N. 6th Ave.                             Tucson AZ 85705
KVOA-TV 209 W. Elm St.                                    Tucson AZ 85705
WNWO-TV   300 S. Byrne Rd.                           Toledo OH 43615
KVEO-TV    349 N. Expressway                         Brownsville TX 78521
WJAC-TV   49 Old Hickory Lane                      Johnstown PA 15905
WSHM-TV One Monarch Place #300            Springfield MA 01144
KVAL-TV   4575 Blanton Road                          Eugene OR 97405
KTKA-TV   2121 SW Chelsea Dr.                       Topeka KS 66614
KIMT-TV 112 N. Pennsylvania Ave.                 Mason City IA 50401
KTEN-TV   10 High Point Circle                        Denison TX 75020
KSWT-TV 1301 Third Ave.                           Yuma AZ 85364
KGNS-TV   120 W. Delmar Blvd.                       Laredo TX 78045
KFBB-TV   3012 Highwoods Blvd.                    Great Falls MT 59403