Monday, February 11, 2013 UPDATE:
Another day, another new Kansas City news director.
CARRIE HOFMANN has been named ND for KSHB-TV in Kansas City, the Scripps' owned NBC affiliate. She'll report to BRIAN BRACCO, who joined the station as GM late last year after a long career at Hearst.
Carrie is currently the Assistant ND at WCNC-TV, Belo's NBC affiliate in Charlotte. She's been there for about two years, and previously spent more than 11 years at KMGH-TV in Denver in a variety of roles, including Assistant ND and Nightside EP. She's also worked in Phoenix and Milwaukee.
At KSHB, she replaces PEGGY PHILLIP who left the station last August after more than 3 years as ND. She's now working as the Morning EP for WPLG-TV in Miami. Carrie's appointment comes one business day after WDAF-TV in KC named TRACY BROGDEN-MILLER to fill its vacant ND opening.
We'll have all the week's news in our regular report later this week.
**** ***** ****
Greetings:
This week's report features THREE newly named news directors, one who returns to a newsroom from a short consulting career. And the ONLY new ND opening involves someone who himself had once been a consultant.
Those changes leave our list of open ND jobs at 25.
We have ads for one of those open ND jobs, as well as an ad for an EP opening in South Carolina . We also introduce a new service headed by a former news director that will help you with content and revenue, as well as a deadline extension for a major awards competition.
There are a number of management changes in our Names in the News section, details about another affiliation shuffle in one Indiana market, and we also have an obituary for a longtime Miami newsman.
That…and more…after this week's changes: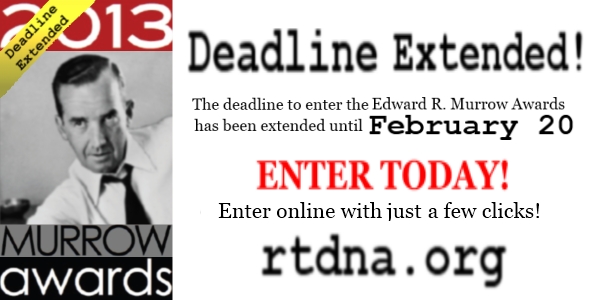 New News Director Opening:
KTVX-TV, Salt Lake City, UT…LARRY PERRET has left this newly-purchased-by-Nexstar ABC affiliate after not quite two years as ND.  Larry's a longtime newsman who's been an ND in Los Angeles and St. Louis, and has worked for a total of five stations in Los Angeles as well as in Chicago, Boston, San Francisco, Denver, Greensboro, NC, and Colorado Springs, CO. He also consulted for Magid for many years. Larry's Assistant ND, LEESA DILLON also left the station this week.
Newly Named News Directors:
WCCB-TV, Charlotte, NC…Assistant News Director ANGELA ROBBINS has been promoted to ND for this Bahakel Communications owned FOX affiliates. She's been the Assistant ND. Angela replaces the station's first ND, KEN WHITE, who will work on some projects for the company for the next few months. Ken was hired in 1999 to start the news department.
WDAF-TV, Kansas City, MO…TRACY BROGDEN-MILLER starts Monday as the next ND for the LocalTV owned FOX affiliate. Tracy's a former ND for KCTV in Kansas City who's been consulting for SmithGeiger for the past 2+ years. She's also been an ND in Boise, and has worked in Phoenix, Seattle, Sacramento and Tulsa. At WDAF, she replaces BRYAN McGRUDER who left the station in October after ten years as ND.
WVEC-TV, Norfolk, VA…Executive Producer DOUG WIEDER is the new ND. Doug's been the interim ND since RICH LEBENSON left the station in October after seven years as ND for this Belo-owned ABC affiliate. Doug previously had been a producer in Richmond, and worked as an anchor and reporter at stations in Chattanooga and Macon, GA.
**** ***** ****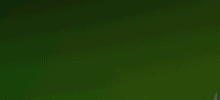 It's affordable. It's promotable. It's sponsorable.
ProPixTV delivers individual news segments developed and presented by a varied and distinguished group of top journalists, experts and professionals. Moreover, ProPixTV means money. Each content segment can be sold. Now the news department adds revenue-generating relevant news content without adding people and the sales department makes more cash from advertising sponsorships. ProPixTV laser targets content that speaks to Adults 25-54. Content focusing on heart, health and pocketbook issues.
ProPixTV is a one-stop solution that delivers content research says the audience wants, but most news departments don't have the people to cover. ProPixTV provides stations the choice of more news they can use from a cast of professionals covering automotive, travel, food, home improvement, medical, motivation, parenting, and consumer news. ProPixTV's cast of pros is talented, experienced, and personable. Vigorously recruited from across the country, they are passionate about what they do and ready to share their expertise with your local news audience. Plus its gives your sales team added opportunities to sell multiple sponsorships creating desirable buys for local advertisers.
Segments are delivered right to a producer's desktop from a cloud-hosted video distribution system designed by TelVue®, a broadcast technology pioneer and leader in professional and hyper-local content delivery. ProPixTV segments begin airing in affiliated markets in March.
Visit www.propixtv.com for more information and a ProPixTV preview.
For a SPECIAL INTRODUCTORY RATE contact: Joe Coscia, Director of News & Content: jcoscia@propixtv.com
Help Wanted Ads: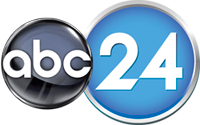 News Director, WPTY/WLMT-TV, Memphis, TN:
Nexstar Broadcasting Group, Inc. is searching for a forward thinking and aggressive journalist for the position of News Director at its 3 stations in Memphis and Jackson, TN. The successful candidate will be a hands on news manager who has a proven track record for coaching, developing talent, possess solid journalism skills, and have a passion for breaking news. This opportunity will involve a complete makeover of the station news product.
To be considered you must have a minimum of 5 years of experience as a news manager solid experience in a news operation. Prior experience with on-line and social media is required. A degree in journalism is preferred.
Please send cover letter, resume, news philosophy and link or DVD to:
Ardyth Diercks
General Manager
WPTY/WLMT/WJKT
2701 Union Ave. Ext.
Memphis TN 38112
e-mail: adiercks@nexstar.tv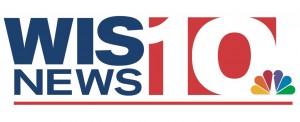 Morning Executive Producer, WIS-TV, Columbia, SC:
Join the #1 station in Columbia, SC! I 'm looking to fill this key management position with a show crafter and a people manager. The right candidate will have management experience and a proven record of strong producing.
The right candidate knows how to own breaking news, is a skilled showcaser, and understands the value of strong leadership. Our morning team successfully produces 2.5 hours of news a day, and maintains the largest team of journalist for any one show at this station.
The Executive Producer will manage all morning newscasts and will set an expectation for accuracy, quality and creativity. I work closely with the Executive Producer to develop our greater strategy, but this right candidate is responsible for execution. Our next Executive Producer will also have the luxury of training and leadership guidance through our parent company, Raycom. Company matters, and Raycom is among the top companies to work for in this industry.
If you are interested, and up for the challenge, contact Rashida Jones, News Director immediately. Email is best: rjones@wistv.com or via mail to:
Rashida Jones
News Director
WIS-TV
1111 Bull St.
Columbia SC 29201
Other News Management Openings:
ASSISTANT NEWS DIRECTOR:
WISH-TV, Indianapolis, IN (listed 1/12/13)
KVUE-TV, Austin, TX (relisted 2/2/13)
WNCT-TV, Greenville/New Bern, NC (relisted 2/2/13)
EXECUTIVE NEWS PRODUCER:
KNBC-TV, Los Angeles, CA (PM EP, listed 12/22/12)
KRON-TV, San Francisco, CA (listed 12/22/12)
KDFW-TV, Dallas, TX (Morning EP, relisted 2/2/13)
KING-TV, Seattle, WA (Two openings, AM & PM/EP, listing updated 2/2/13)
KXNV-TV, Phoenix, AZ (Special Projects EP, listing revised 2/2/13)
WFTS-TV, Tampa, FL (Dayside EP, listed 12/30/12)
KOIN-TV, Portland, OR (listed 1/19/13)
WRAL-TV, Raleigh, NC (AM EP, relisted 1/12/13)
WXIN-TV, Indianapolis, IN (PM EP, listed 1/19/13)
KUSI-TV, San Diego, CA (relisted 2/2/13)
WBRC-TV, Birmingham, AL (PM EP, listed 1/6/13)
WFMY-TV, Greensboro, NC (listed 2/2/13)
WTLV/WJXX-TV, Jacksonville, FL (PM EP, listing revised 2/2/13)
WINK-TV, Ft. Myers, FL (PM EP, relisted 2/2/13)
KHQ-TV, Spokane, WA (listed 1/19/13)
WIS-TV, Columbia, SC (AM EP, listed 2/2/13, see ad above!)
WCYB-TV, Bristol, TN (relisted 2/2/13)
KOLO-TV, Reno, NV (Morning EP, relisted 12/15/12)
MANAGING EDITOR:
KNBC-TV, Los Angeles, CA (relisted this week)
KCRA-TV, Sacramento, CA (relisted 2/2/13)
Obituary:
DAVE GAME, a longtime South Florida newsman, died Tuesday at his home. He was 57 and died of complications from a heart condition. Dave had been overseeing the new media operations for WFOR-TV in Miami, but began his career as a reporter, once covering the devastation caused by Hurricane Andrew by reporting from in front of his own damanged home. He also worked in Elmira, Huntsville, Nashville, and Detroit.
Situations Wanted:
No takers this week on our free Situations Wanted listing. If you'd like to state your case to a well targeted audience, email me an item (max. 100 words). You may include a link to a website, an email address, and a photo. You must include your name. I'll run it for one week. I don't represent or endorse those listed, but merely trying to help.
Names in the News:
JOHNNY GREEN, Jr., joins WCAU-TV in Philadelphia as Nightside EP. He's been the Nightside and Special Projects EP for WPXI-TV in Pittsburgh. Johnny's also worked in Florence, New Bern, Raleigh and Charlotte (two stations), where he worked with WCAU News Director ANZIO WILLIAMS.
Tampa's WTVT-TV has promoted ROSHNI HANNON to be the EP of the morning news. She had been a producer there.
On the other side of the Sunshine State, WTLV/WJXX has named MARK FARRELL as its new morning EP. Mark had been the Assistant ND for KEYE-TV in Austin. And DIANA FOX has been named Digital Media Manager for this Gannett owned duopoly.
Congratulations to former WZTV (Nashville) News Director ROBERTA PETTERSON who joins WSMV-TV there as Executive Producer. Roberta spent 2 1/2 years as ND for WZTV before leaving the station last month.
JEREMY SETTLE joins News 12 New Jersey as Executive Producer. He's been the Senior Producer for the Fox News Washington Bureau. Jeremy's been an ND in Wilkes-Barre, an ND/anchor in Charlottesville, VA, and worked for two stations in Washington.
As I hope you know, I have a full time job as an agent for on-air newspeople. I'm not sure I can handle another full time job, which appears to be what it will take to track the FOX affiliation in Ft. Wayne. Recently I incorrectly told you that WFFT-TV was the FOX affiliate there. It used to be, when I said it was, it wasn't, but now it will be again. Details here.
KEN TONNING is retiring as GM of Tampa's WTSP-TV. He previously had been a GM for Gannett stations in Denver and Jacksonville, as well. His tenure in Tampa raised some eyebrows last year by adopting what some might call an advocacy position on some stories.
Our Full List of ND Openings:
Here is my list of stations with open ND jobs, as of Friday, February 8, 2013.
If you know of any additions/deletions/updates, please email me at: rick@rickgevers.com
WPIX-TV 220 E. 42nd Street New York NY 10017
KWHY-TV 1201 West 5th St., # T-900 Los Angeles CA 90017 *
WFLD-TV 205 N. Michigan Ave. Chicago IL 60601
KTVU-TV 2 Jack London Square Oakland CA 94607
WGCL-TV 425 14th St. NW Atlanta GA 30318
KOVR-TV 2713 Kovr Drive Sacramento CA 95605
WTHR-TV 1000 N. Meridian St. Indianapolis IN 46204
WZTV 631 Mainstream Drive Nashville TN 37228
KSHB-TV 4720 Oak Street Kansas City MO 64112
KTVX-TV 2175 W. 1700 South Salt Lake City UT 84104
WXIX-TV 635 W. Seventh St. Cincinnati OH 45203
KSNV-TV 1500 Foremaster Lane Las Vegas NV 89101
KFOR-TV/KAUT-TV 444 E. Britton Rd. Oklahoma City OK 73114
WPTY/WLMT 2701 Union Ave. Ext. Memphis TN 38112 (see ad above!)
KOTV 302 S. Frankfort St. Tulsa OK 74120
WDTN-TV 4595 S. Dixie Highway Dayton OH 45439
KSNW-TV 833 N. Main Wichita, KS 67203
KWCH-TV 2815 East 37th Street North Wichita KS 67209
WGME-TV 81 Northport Dr. Portland ME 04103
KRDO-TV 399 S. 8th St. Colorado Springs CO 80905
KETY-TV 730 Miramonte Dr. Santa Barbara CA 93109
KRIS/KZTV 301 Artesian St. Corpus Christi, TX 78401
WREX-TV 10322 W. Auburn Rd. Rockford IL 61105
WVVA-TV Rte. 460 Bypass Bluefield, WV 24701
WBBJ-TV 346 Muse St. Jackson TN 38301
* Spanish language station