Tuesday, February 11, 2014: UPDATE:
Scripps has filled its vacant Vice President of News job by hiring SEAN McLAUGHLIN, who's been the news director of KMOV-TV in St. Louis since July, 2007. He's previously been an ND in Tulsa (two stations) and Springfield, IL. Sean also worked briefly in Minneapolis as an EP, and began his career as anchor/reporter in Austin, MN. (Here's his Linkedin page with more details.)
He replaces BOB SULLIVAN who was named VP/Programming for the company last fall.
In other news, Quincy today announced it was buying four stations from Granite and one from Malara Broadcasting, and will provide services to four other stations. That follows yesterday's news that Scripps was buying Granite stations in Detroit and Buffalo.
Monday, February 10, 2014 UPDATE:
The mystery behind Scripps' shorter-than-short news release that we mentioned in our full newsletter has been solved with a longer news release announcing that the company has purchased Granite stations in Buffalo (WKBW-TV/ABC) and Detroit (WYMD-TV/MyNetworkTV).
**** ***** ****
Greetings:
Lots to share with you this week.
FIVE new news directors.
TWO new news director openings (leaving our count of open jobs at 24).
FIVE paid ads for a wide range of positions in a wide range of markets…as big as Dallas and as small as Erie. PA.
And some interesting items in Names in the News, including new jobs for two long-time NDs, a Seattle ND with a sense of humor, and a really short news release about a possible sale of two stations that probably raises more questions that it answers (see UPDATE above for more).
And please note the ad below with a deadline extension for the Edward R. Murrow Awards.
All that…and more…below.

New News Director Openings:
WTMJ-TV, Milwaukee, WI…we told you earlier this week that BILL BERRA is leaving this dual role as ND for this NBC affiliate, and VP/News for parent company Journal Broadcasting. Bill been here for nine years and will leave after the rating period. He tells me he's tired of the dual roles. Bill's family has remained in Tampa (where he'd been ND at WFTS-TV) while he worked in Milwaukee. (Of note: WFLA-TV in Tampa currently has a news director opening.) Bill's also worked in Phoenix, Orlando, St. Louis, Columbus, and Memphis.
WCYB/WEMT-TV, Bristol/Tri-Cities, TN…KEN SMITH is leaving this Bonten Media owned operation to return to Nashville for family reasons. He's been ND here since May, 2011. Before joining this NBC/FOX duopoly, Ken served as the first ND for WZTV, the FOX affiliate in Music City. He's also worked for three other Nashville stations, as well as in Cincinnati, Greensboro, NC, Shreveport, and Knoxville. Ken also served as ND for the Health Network in Orlando.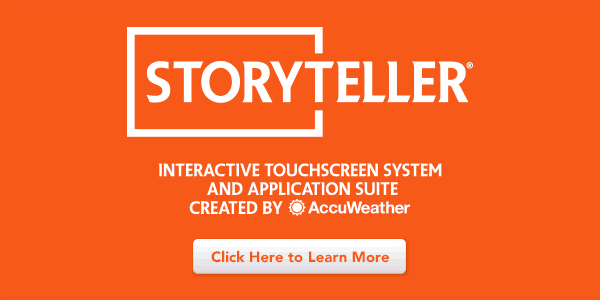 Newly Named News Directors:
KUVN-TV, Dallas, TX…SAM BELILTY will be the next ND for this Univision station. He's been the ND for the Univision station in San Antonio, KWEX-TV. More on that below.
WESH-TV, Orlando, FL…longtime Hearst employee KIRSTEN WOLFF has been promoted to news director for this NBC affiliate. She's worked for the company for 23 years, the last seven as Assistant ND here. She earlier worked as an EP for Hearst's KCRA-TV in Sacramento during her 17 years there. At WESH, she replaces BOB LONGO who left last month after five years to become ND for WTEV/WAWS-TV in Jacksonville, the Cox-owned duopoly.
WVIT-TV, Hartford, CT…MATT PIACENTE starts Monday as the next ND for the NBC o-and-o. He's spent the past 12 years at NBC's WMAQ-TV in Chicago, most recently as Manager of News and Content Development. Matt's also worked for three other stations in Chicago, and in Columbia, MO. He replaces MIKE ST. PETER who left the station late last year to become GM of New England Cable News. Mike spent seven years as ND here.
KWEX-TV, San Antonio, TX…MOANA RAMIREZ is being promoted from her job as EP for Univision's KMEX-TV in Los Angeles to be the next ND for this Univision station. She replaces SAM BELILTY, who you learned above has been upped to ND for KUVN-TV in Dallas.
WHIO-TV, Dayton, OH…SEAN DUNSTER has been named ND for this Cox-owned CBS affiliate. He's worked there for the last 18 months as news technology manager. Sean worked for one year as an ND in Montana, and spent 22 years working for WCPO-TV in Cincinnati. He's also worked in Lima, OH, where his father spent many years as ND for WLIO-TV there. At WHIO, Sean succeeds DAVID BENNALLACK who's been named Senior Managing Director of Content for Cox Media Group Ohio.
Paid Help Wanted Ads:

Morning Executive Producer, KSEE 24 & CBS 47, Fresno, CA:
If you are looking for your next management challenge or if you are ready to take the leap into management – an incredible opportunity has become available in California's Central Valley.
Nexstar's NBC and CBS affiliates in Fresno are housed under one roof in a beautifully redesigned and remodeled newsroom and building. New brands, graphics, newsroom sets, and technology are ready for the next newsroom leader to help take the content to the next level.
The new EP will oversee two competing morning newscasts originating out of one newsroom.
Daily- the Executive Producer will conduct planning meetings with anchors, reporters, and producers, enterprise stories, oversee on air and digital content, and help with scheduling.  The ability and willingness to fill-in to produce newscasts is essential.
The Executive Producer is a core member of our Management Team. Along with the day-to-day responsibilities, the EP will be involved in sweeps planning, franchises, elections, interviewing job candidates and interns, and other duties as assigned.
A flexible schedule is required. Candidate must be willing to work holidays, early mornings or late nights, weekends as needed, and be on-call as needed.
A college degree, minimum of 3 years newscast producing and some management experience is preferred.
To apply go to http://nexstar.hirecentric.com/jobs and send a cover letter and resume to ND Chad McCollum at: ChadMcCollum@cbsfresno.com

10:00 Newscast Producer, KVUE-TV, Austin, TX:
KVUE Television, the ABC affiliate in Austin Texas has an immediate opening for a 10pm newscast producer.
The successful candidate will be an experienced late night newscast producer with a proven track record of success. They must be able to help manage and motivate a seasoned team of journalists; excel at breaking news coverage; and incorporate the web and social media into their newscast.
Austin is one of the nation's fastest growing cities for a reason. It has a flourishing live music scene; a unique blend of Texas pride and southern hospitality; and a climate that supports outdoor sporting enthusiasts year round.
Please send a link of your recent newscast, a resume and list of references via email to: sbonilla@kvue.com or via postal mail to:
Human Resources
KVUE-TV
3201 Steck Ave.
Austin TX 78757
EOE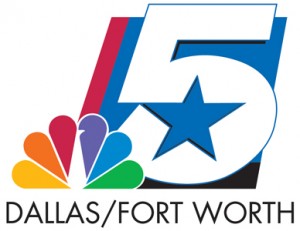 Morning EP, KXAS-TV, Dallas/Ft. Worth, TX:
With a commitment to win and the resources to do it, great things are happening at the NBC Owned Television Stations. Our company leaders are big believers in local TV and the contributions our stations can make to the larger company. From our thriving newsrooms committed to enterprise journalism, to our sophisticated technical operations dedicated to delivering the highest quality content to our viewers, to our advertising relationships with clients large and small, there has never been a better time to work in the NBC Owned Television Stations.
KXAS-TV, the NBC Owned Television Station in Dallas/Fort Worth has an immediate opening for a Morning Executive Producer to oversee morning shows which air from 4:30am through the midday newscast. The Morning EP will be a newsroom leader with oversight of the editorial, production and promotion components of the newscast and related cut-ins. The EP will oversee production of news content on multiple platforms, provide guidance and direction to news employees and perform as a member of the news management team.
Minimum of 5 years as a TV News Producer or Executive Producer, and Bachelor's degree or equivalent experience required.
For more details and to apply, please follow this link: http://www.nbcunicareers.com/view-job?id=197074. Job #13566BR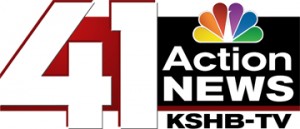 Executive Producer, KSHB-TV, Kansas City, MO:
The E.W. Scripps owned NBC affiliate in Kansas City, MO, 41 Action News seeks an Executive Producer who is a strong show doctor ready for the next challenge. You should be high-energy, aggressive with breaking news and know how to think big. You'll run the day to day operations, guide coverage across 3 screens and create special coverage plans. You'll need to be great at juggling multiple projects and collaborating with the team to ensure those projects are executed.
The successful candidate will possess 3 + years' experience in newsroom management and progressive producing desired. Must have proven and effective leadership skills; fosters open dialogue, empowers others, addresses conflict quickly and directly. Strong organizational and communication skills (verbal and written) required.
Send resume and a letter of introduction via email to: carrie.hofmann@kshb.com
or via mail to:
Carrie Hofmann
News Director
KSHB-TV
4720 Oak Street
Kansas City MO 64112
Scripps Media, Inc., certifies that its advertising sales agreements do not discriminate on the basis of race or ethnicity. All advertising sales agreements contain nondiscrimination clauses.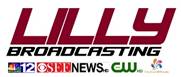 Assistant News Director, WICU/WSEE-TV, Erie, PA:
WICU/WSEE is looking for an Assistant News Director/Assignments Manager to manage daily coverage and planning. Strong organizational skills and understanding of newsroom operations is required as is the ability to change plans to stay ahead of breaking and changing news.
Responsibilities include planning, assigning and directing work; assisting with appraising performance; addressing complaints and resolving problems.
This is a great opportunity for a seasoned journalist to make a transition into management or a news manager with one to two years' experience to move into an Assistant News Director role.
This is not your typical station for this market size with two separate state of the art HD studios producing independent newscasts on our NBC, CBS and CW. This is an area with four diverse seasons of fantastic lake living along the shores of Lake Erie.
Send your resume via email to: mleszek@wicu12.com
or via mail to:
WICU/WSEE TV
Attn: Marie Leszek
3514 State Street
Erie PA 16508
No phone calls please.
WICU/WSEE Lilly Broadcasting is an equal opportunity employer.
Other News Management Openings:
ASSISTANT NEWS DIRECTOR:
WFLD/WPWR-TV, Chicago, IL (listed 1/26/14)
KIAH-TV, Houston, TX (listed 12/15/13)
KPHO-TV, Phoenix, AZ (listed 12/15/13)
WFLA-TV, Tampa, FL (relisted 2/1/14)
WTSP-TV, Tampa, FL (listed 12/22/13)
KOVR-TV, Sacramento, CA (listed 2/1/14)
KUSI-TV, San Diego, CA (listed 1/12/14)
EXECUTIVE NEWS PRODUCER:
KTVU-TV, Oakland/San Francisco, CA (Special Projects, listing revised 12/6/13)
KXAS-TV, Dallas/Ft. Worth, TX (Morning EP, listed 2/1/14, see ad above!)
WFLA-TV, Tampa. FL (relisted 2/1/14)
KCRA-TV, Sacramento, CA (listed 1/12/14)
WSMV-TV, Nashville, TN (relisted 1/12/14)
KSHB-TV, Kansas City, MO (listing revised 2/1/14, see ad above!)
WDJT-TV, Milwaukee, WI (PM EP, relisted 2/1/14)
WJAR-TV, Providence, RI (listed 1/26/14)
KGPE/KSEE-TV, Fresno, CA (AM EP, new listing this week, see ad above!)
KTUL-TV, Tulsa, OK (relisted 12/22/13)
KGUN-TV, Tucson, AZ (Morning EP, listed 1/18/14)
WSJV-TV, South Bend/Elkhart, IN (relisted this week)
WKBN-TV, Youngstown, OH (2 openings, Dayside EP & Digital EP, listed 1/10/14)
NEWS OPERATIONS MANAGER:
WSB-TV, Atlanta, GA (Assistant News Ops. Mgr, relisted 1/12/14)
ASSIGNMENT MANAGER:
WKMG-TV, Orlando, FL (listed 1/26/14)
MANAGING EDITOR:
WVIT-TV, Hartford, CT (listed 1/18/14)
Situations Wanted:
We offer a free situations wanted ad to news managers who are out of work and looking for a new opportunity. If you'd like to state your case to a well targeted audience, email me an item (max. 150 words). You may include a link to a website, an email address, and a photo. You must include your name. I'll run it for one week. I don't represent or endorse those listed, but merely trying to help.
Names in the News:
Congratulations to old friend MARK CASEY, who's been promoted to Vice President and Station Manager of KPNX-TV in Phoenix. That's the Gannett owned NBC affiliate there. Mark's been ND there since 1999, and has also worked as an ND in Raleigh, Birmingham, and Dayton. Mark says…for at least a few months…he'll continue to be the ND of this combined TV-newspaper newsroom, an operation he says is not like being an ND anywhere else.
Longtime Atlanta News Director BUDD McENTEE is joining AR&D as a Senior Station Strategist. Budd was the ND at Fox's WAGA-TV in Atlanta for almost 20 years, a job he left in 2012. He's also worked in Boston, Nashville, and Ft. Myers.
In one of the briefest news releases I can remember, Scripps yesterday revealed it's talking to Granite about buying two stations. And that's about all they said.  Let the speculation begin!  (Let the speculation end!  Details in the UPDATE above.)
The Dean of the University of Missouri School of Journalism, DEAN MILLS, will retire in August after 25 years on the job.
KOMO-TV (Seattle) News Director HOLLY GAUNTT kept her sense of humor, even after her beloved Denver Broncos got clobbered in the Super Bowl. But she upheld her end of a bet with a photographer. And the staff helped out by 'redecorating' her office.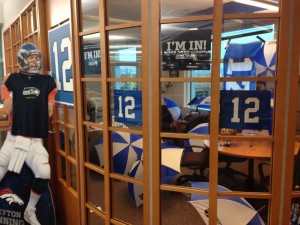 General Manager News:
CRISTINA SANCHEZ has been named GM of Telemundo's WNJU-TV in Ft. Lee, NJ. She's been the VP of the Univision Cable Networks.
Apologies to RICK LIPPS whose name we pretty much butchered in our first report of his departure from his role as GM at WCBD-TV in Charleston, SC.
Our Full List of ND Openings:
Here is my list of stations with open ND jobs, as of Saturday, February 8, 2014.
If you know of any additions/deletions/updates, please email me at: rick@rickgevers.com
KWHY-TV 1201 West 5th St., # T-900 Los Angeles CA 90017 *
KTTV 1999 S. Bundy Dr. Los Angeles CA 90025
WFLA-TV 200 S. Parker St. Tampa FL 33606
WLTV 9405 NW 41st St. Miami FL 33175 *
KCEC-TV 777 Grant St. #110 Denver CO 80203 *
WCNC-TV 1001 Wood Ridge Center Dr. Charlotte NC 28217
WTMJ-TV 720 E. Capitol Dr. Milwaukee WI 53212
KVDA-TV 6234 San Pedro San Antonio TX 78216 *
KWEX-TV 411 East Durango San Antonio TX 78204 *
WHP-TV 3300 North 6th Street Harrisburg PA 17110
WIAT-TV 2075 Golden Crest Drive Birmingham AL 35209
WHAS-TV 520 W. Chestnut St. Louisville KY 40203
WALA-TV 1501 Satchel Paige Blvd. Mobile AL 36606
WOWK-TV 555 Fifth Ave. Huntington WV 25701
WOI-TV 3903 Westown Parkway West Des Moines IA 50266
WAAY-TV 1000 Monte Sano Boulevard Huntsville AL 35801
KCEN-TV 314 South Intestate 35 Eddy TX 76524
WCYB/WEMT-TV 101 Lee St. Bristol TN 24201
KWQC-TV 805 Brady St. Davenport IA 52803
WRBL-TV 1350 13th Ave. Columbus GA 31901
WJHG-TV, 8195 Front Beach Rd. Panama City Beach FL 32407
KVEO-TV 394 N. Expressway Brownsville TX 78521
WLUC-TV 177 US Highway 41 East Negaunee MI 49866
WBUP/WBKP-TV 1705 Ash Street Ishpeming MI 49849
* Spanish language station