Greetings:
Not much news this week of news director openings and hirings, so perhaps time for one of our regular appeals for emailed tips on such things: rick@rickgevers.com
Our list of open ND jobs remains at 22.
We have paid ads this week for one of those ND Openings, for EP openings in two different markets, and for a corporate news opportunity within Nexstar.
There are two obituaries for former newsmen, one who retired just a few years ago, and one who moved to PR years agao and served three California governors.
Names in the News features a few news managers on the move, and one GM move.
Read on after this ad for the Carole Kneeland Project.

The Kneeland Project Accepting Applications Now
Apply today!
You have only one week left to apply for The Kneeland Project's next session, which will be held March 19-22 in Austin, Texas.
Thanks to Kneeland's generous funders, this opportunity is nearly free for 18 selected participants. The Kneeland Project pays for all tuition costs as well as hotel and several meals.
In a recent survey of Kneeland Fellows, 100% reported they still regularly use lessons learned at Kneeland, believe that time spent at Kneeland improved their career, and said they have recommended Kneeland to a friend or colleague.
You'll join this session's faculty – Joan Barrett, Kevin Benz, Paul Dughi, Jerry Gumbert and Bill Seitzler – to explore the exciting challenges that face our industry, and you'll leave the program with a solid plan to guide your leadership decisions starting the day you return to your newsroom. This isn't theoretical information that you will put on a shelf and neglect. Every participant will walk away with concrete action items to implement immediately that will make a difference in their station…and their life.
It's an intensive program unlike any other. It's practical. It's highly interactive. It produces long-lasting results. Journalists return to their stations refreshed and ready to tackle the sometimes overwhelming challenges newsrooms now face.
Click here for more information and to apply.
Remember – apply before next Friday, January 17th. Only 18 news directors will be selected for this program. Apply now!
New News Director Openings:
KWQC-TV, Davenport, IA…we first told you about this opening last week, but highlight it again for two reasons: I told you that BETH MARSOUN was leaving the station. That's not true, she's saying for a role to be determined.  And you can learn more about the opportunity at this Media General owned NBC affiliate in the paid ad below.

Newly Named News Directors:
None that I know of. Please let me know via email: rick@rickgevers.com
Paid Help Wanted Ads:

Executive Producer, KCRA-TV, Sacramento, CA:
KCRA 3, the #1 news leader in Sacramento has an immediate opening for an Executive Producer. We are looking for a dynamic leader who knows how to win in a very competitive news market.
Our ideal candidate:
Collaborates with our Managing Editor to lead aggressive enterprise news coverage and breaking news on air and on line
Knows the importance of delivering highly promotable stories with strong viewer benefit
Coaches excellent writing and copy editing
Understands the importance of maintaining high journalistic and ethical standards
Builds strong collaboration among producers, reporters, anchors and directors
Possesses the creative, critical eye of a "Show Doctor" who can deliver visually compelling show production
Absolutely no beginners! We are looking for someone with at least 5 years of experience as a producer and/or as an executive producer. Must be able to work flexible hours if needed. Hearst Television is an outstanding company and at KCRA, you'll be working at a station located in a great place to live in Northern California.
If you want to work and thrive at one of the best stations in the country, please send your cover letter and resume to:
Lori Waldon
KCRA 3 News Director
lwaldon@hearst.com
No Phone Calls!

Executive Producer, WKBN/WYFX/WYTV-TV, Youngstown, OH:
WKBN/WYFX/WYTV in Youngstown, Ohio has an immediate opening for an energetic news junkie to be our next Dayside Executive Producer, overseeing 2 hours of live newscasts on two network affiliates, line producing 30 minutes of that at 6pm on our CBS station.
We're looking for someone who believes in winning with weather, breaking news and consistent coverage of major local news. At least 2 years of producing experience required, and management experience is an advantage.
Our EPs help coach the largest team of journalists in the DMA, covering big city news in a small market, with the tools to own that coverage.
You'll also get to live in a community with great food, great people and the 2nd largest city park east of the Mississippi. If you like to get outdoors after work, check out Mill Creek Metroparks. Youngstown is also midway between Pittsburgh and Cleveland. You can be at a Browns or Steelers game in an hour.
If you believe in being first with breaking news, active voice writing, finding a new way to tell every story and like to be on the team with a winning strategy, email your resume and a link of your work, with the subject line "Executive Producer" to HR@wkbn.com.
Or send the DVD and resume to:
News Director
WKBN-TV
3930 Sunset Boulevard
Youngstown OH 44512
LIN Media is an Equal Opportunity Employer.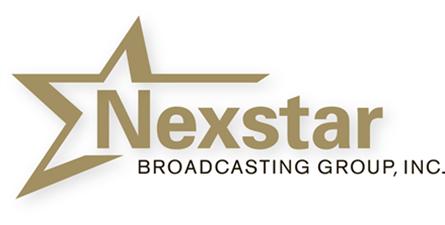 Director of Local Content Development, Nexstar Broadcasting:
Nexstar Broadcasting Group is seeking an accomplished news manager to help lead local content initiatives across the group.
The position of Director of Local Content Development-West Region will work with our growing portfolio of stations to advance our strong multi-platform approach by providing leadership with our broadcast news products, web and mobile content initiatives, and in social media engagement. Position will work closely with the Operations team to build on our Company's approach to "Local" while working with our Co-Chief Operating Officers and Senior Vice Presidents on projects, brand development and market evaluations.
Content is the key to drive "Local" and the development of group wide content initiatives growing ratings and revenue will be essential across all local markets. At Nexstar, we have a great team that believes in the quality of our local product. We are looking for an experienced news leader to complement our team and contribute to our growing portfolio of stations. Ideal candidate should have at minimum 5 years of News Management experience.
Travel is required.
The position will be based at the company's headquarters in Irving, Texas.
You can learn more about the duties and responsibilities and apply by clicking here.

News Director, KWQC-TV, Davenport/Quad Cities, IA:
KWQC TV6, the Quad Cites award winning, #1 news station, seeks an experienced television news manager to keep it the region's most depended on and trusted source of news. Our news department produces content for our primary channel KWQC, KWQC.com, KWQC Mobile, 24/7 Weather Channel, our Weather App, and robust Social Media engagement. KWQC also produces a 9pm newscast for the local FOX affiliate and provides news and weather cut-ins for the markets leading radio group.
Candidates need to have the ability to teach and lead by example while using the latest technology.
Click here to read more about this opportunity!
QUALIFICATIONS: Qualified applicants should have a Broadcast Journalism or Communications degree from an accredited four-year College, University or equivalent experience and a minimum of five years in news management experience as well as a deep understanding of news in the digital world.
TO APPLY:
Please indicate in your correspondence exactly where you heard of this opening.
Send your news philosophy, resume, and a newscast from the past week to: jkoresko@kwqc.com:
or via mail to:
EEO/News Director Search
KWQC-TV6
805 Brady Street
Davenport, IA 52803
Positive results upon completion of Pre-Employment Background Screening, Drug Screening, and Driving History Verification are mandatory.
Young Broadcasting of Davenport, Inc. is an equal opportunity employer and does not discriminate in the hiring, training, or promotion of employees by reasons of race, color, religion, sex, marital status, physical or mental handicap, disability, sexual orientation, veteran status, national origin, or age.
Other News Management Openings:
ASSISTANT NEWS DIRECTOR:
News 12 New Jersey, Edison, NJ (listed 12/6/13)
KIAH-TV, Houston, TX (listed 12/15/13)
KPHO-TV, Phoenix, AZ (listed 12/15/13)
WFLA-TV, Tampa, FL (relisted 11/24/13)
WTSP-TV, Tampa, FL (listed 12/22/13)
KOIN-TV, Portland, OR (relisted 11/24/13)
KUSI-TV, San Diego, CA (new listing this week)
WCPO-TV, Cincinnati, OH (relisted 11/3/13)
WCYB-TV, Tri-Cities, TN (listed 11/24/13)
KPLC-TV, Lake Charles, LA (listed 12/6/13)
EXECUTIVE NEWS PRODUCER:
KTVU-TV, Oakland/San Francisco, CA (Special Projects, listing revised 12/6/13)
WFLA-TV, Tampa. FL (relisted 11/24/13)
KCRA-TV, Sacramento, CA (new opening this week, see ad above!)
WSMV-TV, Nashville, TN (relisted this week)
KSHB-TV, Kansas City, MO (AM EP, relisted 12/22/13)
WDJT-TV, Milwaukee, WI (PM EP, relisted 11/24/13)
KTUL-TV, Tulsa, OK (relisted 12/22/13)
WDTN-TV, Dayton, OH (Morning EP, listed 11/9/13)
KCRG-TV, Cedar Rapids, IA (relisted 11/9/13)
WSJV-TV, South Bend/Elkhart, IN (listed 12/15/13)
KOAA-TV, Colorado Springs, CO (listed 12/22/13)
WJCL/WTGS-TV, Savannah, GA (Digital EP, listed 12/1/13)
WKBN-TV, Youngstown, OH (Dayside EP, new listing, see ad above & Digital EP)
NEWS OPERATIONS MANAGER:
WSB-TV, Atlanta, GA (Assistant News Ops. Mgr, relisted this week)
MANAGING EDITOR:
KTXL-TV, Sacramento, CA (listed 12/1/13)
WCPO-TV, Cincinnati, OH (relisted 11/9/13)
Obituaries:
Industry veteran AL VOLKER died this week at the age of 69. During his long career, he'd been an ND in Green Bay, and worked in Detroit (several times), Buffalo, New Orleans, Milwaukee, and Birmingham (several stations). He retired a few years ago, but left his mark on many. One of those was former co-worker IKE PIGOTT who remembers his friend in this blog.  (Be sure to read the comments for additional anecdotes.)
BOB McCAFFERTY, a one-time ND in Chico, CA, longtime Sacramento reporter and anchor, who later moved to PR and served three California Governors, died December 26th of heart failure. He was 76. The Sacramento Bee has more in this lengthy obituary.
Situations Wanted:
We offer a free situations wanted ad to news managers who are out of work and looking for a new opportunity. If you'd like to state your case to a well targeted audience, email me an item (max. 150 words). You may include a link to a website, an email address, and a photo. You must include your name. I'll run it for one week. I don't represent or endorse those listed, but merely trying to help.
Names in the News:
MITCH ENGLISH joins KUSI-TV in San Diego has the morning EP. He's been working for the syndicated show The Daily Buzz.
KMTV (Omaha, NE) has promoted JACKIE MORA to be its morning EP. She's been the 6:00 PM producer for the Journal-owned CBS affiliate.
GM NOTES:
SHAWN OSWALD will be the next GM for Hearst's KHBS/KHOG-TV in Ft. Smith, AR. He's currently the General Sales Manager for KWCH-TV, in Wichita, which is owned by Sunflower Broadcasting, a subsidiary of Schurz.  It's a return to Hearst and Arkansas for Oswald, as you'll learn by clicking here.
Our Full List of ND Openings:
Here is my list of stations with open ND jobs, as of Sunday, January 12, 2014:
If you know of any additions/deletions/updates, please email me at: rick@rickgevers.com
KWHY-TV 1201 West 5th St., # T-900 Los Angeles CA 90017 *
KTTV 1999 S. Bundy Dr. Los Angeles CA 90025
WFLA-TV 200 S. Parker St. Tampa FL 33606
WLTV 9405 NW 41st St. Miami FL 33175 *
WESH-TV 1021 N. Wymore Rd. Winter Park FL 32789
WVIT-TV 1422 New Britain Avenue West Hartford, CT 06110
KVDA-TV 6234 San Pedro San Antonio TX 78216 *
KWEX-TV 411 East Durango San Antonio TX 78204 *
WPEC-TV 1100 Fairfield Dr. West Palm Beach FL 33407
WHP-TV 3300 North 6th Street Harrisburg PA 17110
WIAT-TV 2075 Golden Crest Drive Birmingham AL 35209
WHAS-TV 520 W. Chestnut St. Louisville KY 40203
WALA-TV 1501 Satchel Paige Blvd. Mobile AL 36606
WKEF/WRGT-TV 45 Broadcast Plaza Dayton OH 45408
WOWK-TV 555 Fifth Ave. Huntington WV 25701
WAAY-TV 1000 Monte Sano Boulevard Huntsville AL 35801
WSJV-TV 58096 County Rd. #7 Elkart IN 46517
KWQC-TV 805 Brady St. Davenport IA 52803 (see ad above!)
WJHG-TV, 8195 Front Beach Rd. Panama City Beach FL 32407
WTWO-TV PO Box 9268 Terre Haute IN 47808
KVEO-TV 394 N. Expressway Brownsville TX 78521
WJMN-TV 989 W. Washington St. #103 Marquette, MI 49855
* Spanish language station