Tuesday, January 17, 2012 UPDATE:
A surprise from San Francisco today, where longtime KGO-TV News Director KEVIN KEESHAN announced he was leaving that ABC o-and-o to join NBC News in New York as an ombudsman. Kevin's worked (in two different stints) for 21 years at KGO, interrupted by a three year run as ND of sister ABC o-and-o KFSN-TV in Fresno. He's been ND there since 2001.
Kevin also worked in Bakersfield (two stations) and Sacramento, and spent some time as an anchor and consumer reporter. He's one of the few news directors who often attends the annual Investigative Reporters and Editors conference.
Of note: Kevin's former GM at KGO, VALARI STAAB, was named President of the NBC owned stations last summer.
More on this story…and some other ND changes…in our regular report later this week.
**** ***** ****
Greetings:
We have THREE new news directors in this week's report, including one in a top ten market. And there are THREE new openings to tell you about.
Those changes leave our count of open ND jobs at 26.
THREE of those open ND jobs are featured in ads this week. One of those ads features a bear…ya' gotta love that. There's a new ad for an EP in sunny Florida. And we welcome back another advertiser with a special FREE offer you should check out.
No Names in the News this week, but we do have two obituaries to report, including one for a former Indiana News Director who died at age 47.
That's all below, after this week's changes.
Also this week, LIN Media announced it was selling its FOX affiliate in Toledo, WUPW-TV, to a company who will contract with Raycom's WTOL-TV to produce newscasts for the station. That would seem to mean the demise of the WUPW newsroom and most of its staff, though no official announcement has been made.
New News Director Opening:
KMTV, Omaha, NE…AL CARL has left this Journal Broadcasting owned CBS affiliate after two years as ND. He's a former ND in Huntsville, AL, and worked in Kansas City before moving to Omaha.
WTVY-TV, Dothan, AL…KATIE McMANUS FAYE is leaving after seven years as ND here. She's moving to her native Illinois for a job at WICS/WICD in Springfield (more on that below.) WVTY is a CBS affiliate owned by Gray Television.
WCAV-TV, Charlottesville, VA…another Gray Television station has an ND opening. My records show that JIM HANCHETT had been ND here for just over three years. WCAV is a CBS affiliate.
Newly Named News Directors:
WSB-TV, Atlanta, GA…we reported the changes at this COX-owned ABC affiliate to you in an UPDATE yesterday. MARIAN PITTMAN, who's been the ND here since 2006, has been promoted to station manager. Marian has been with Cox for 23 years in a variety of roles at several of the company's stations.
And another Cox veteran, MIKE DREADEN, was promoted to ND to replace her. Mike's been Managing Editor here since 1998, and previously worked in Miami and New York. Those moves meant a step up for some other WSB employees: MISTI TURNBULL was promoted from Senior EP to Managing Editor, REENA BHARDWAJ to Senior Executive Producer, and TINA COMMODORE to Manager of Coverage and Content.
WICS/WICD, Springfield/Champaign, IL…Illinois native KATIE McMANUS-FAYE returns home to become the Executive News Director for this Sinclair owned duopoly. Katie is currently ND for WTVY-TV in Dothan, AL (see above). She's also been an ND in Jackson, TN, and Sarasota, and has also worked in Nashville, Miami (two stations), Tampa, and Dallas. Katie replaces DEANA REECE who announced in September she'd be leaving after four years as ND.
KWES-TV, Midland-Odessa, TX…DAVID MARINO has been promoted to news director here. He's currently an anchor there but will eventually concentrate on the management side. David's a Texas native who worked for KWES before taking a job in Tucson a few years ago. At this Drewry Communications owned NBC affiliate, he replaces MARK KURTZ who left in December after almost four years as ND. Mark is joining WAVY-TV in Norfolk as Assistant ND.
**** ***** ****
Help Wanted Ads:

Morning Executive Producer, WJXT-TV, Jacksonville, FL:
WJXT-TV, a Post-Newsweek Station, is looking for an Executive Producer for morning news. We produce 4.5 hours of news Monday – Friday and 2 hours of morning news on Saturday and Sunday. We need someone who can manage anchors, producers, reporters, photographers and editors.
You will also oversee web and social media content. In addition, you will be involved in daily planning and sweeps projects. We need a strong writer and copy editor. You must also be creative and understand good storytelling.
Prior EP experience is a plus, but this is also a good move for an excellent line-producer with at least 5 years of experience. This is an overnight shift. You will also be part of the weekend on-call manager rotation.
Email resume and link to: kbonfield@wjxt.com
Or send resume and DVD to:
Kathryn Bonfield
News Director
4 Broadcast Place
Jacksonville, FL 32207
NO PHONE CALLS!
**** **** ****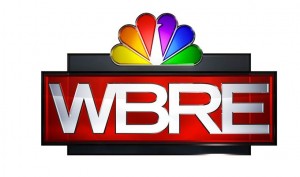 News Director, WBRE-TV, Wilkes-Barre, PA:
Individual will be responsible for the overall responsibility of our news operation, overseeing a staff of approximately 50 at WBRE-TV, the NBC affiliate in the Wilkes-Barre/Scranton market.
Duties will include, but are not limited to, brand management, daily story selection, news promotion and website content. Must have a clear understanding of new media and social media and how to appropriately integrate it into the newsroom culture. Will be responsible for shaping future news content direction, helping direct news coverage and news gathering. Will be a key member of the station management team.
3-5 years of experience as ND or Assistant ND, managing a sizeable staff. The position requires strong people and coaching skills and dedication to quality broadcast journalism. Please send resumes to:
Personnel
WBRE-TV
62 South Franklin Street
Wilkes-Barre, PA 18701
**** ***** ****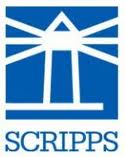 DIRECTOR OF NEWS STRATEGY, E.W. SCRIPPS COMPANY:
The E.W. Scripps Company is seeking a Director of News Strategy who will lead strategic initiatives that advance the news departments in the Scripps Television Group and support the company mission of serving our communities by producing quality journalism on multiple platforms through delivering tactical assistance to the newsrooms.
* Provide daily news strategy consultation to Scripps Station Group.
* Work directly with General Managers and News Directors on daily news strategy and development at all levels to incrementally grow and improve news product and commensurate ratings.
* Integrate newly acquired McGraw-Hill stations into Scripps culture in partnership with corporate news strategy team.
* Act as liaison with research consultants to assist news departments in executing tracking and digital research plans.
* Develop content strategies based on tracking research recommendations for each station.
* Work with Director Digital Content to execute cross-platform content advancement on a daily basis.
* Execute daily 3-screen strategies across division with news, marketing and news media teams
* Work with VP Marketing and Directors of New Media to develop strategic products and partnerships
* Lead conversations with Special Projects Executive Producers regarding sweeps calendars, stories and 3-screen innovation for all Scripps stations.
* Execute daily content and sweeps special project strategies in partnership with the D.C.-based Scripps Howard News Service and MMJ team.
* Develop, execute and provide oversight to investigative content strategies and specialty MMJ(s) on special projects.
* Work with Scripps General Counsel in mitigating newsgathering, broadcast risk, ethical decision making and drive FCC compliance.
* Work with HR to design recruitment strategy focused on attracting diverse talent and developing high-potential employees.
Please apply for this role at: www.scripps.com/careers . Requisition # 4347
**** ***** ****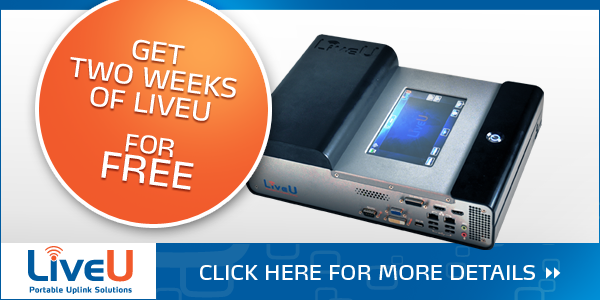 **** ***** ****
Other News Management Openings:
ASSISTANT NEWS DIRECTOR:
WFLD-TV, Chicago, IL (relisted 12/16/11)
KDAF-TV, Dallas-Ft Worth, TX, (listed 12/9/11)
WTSP-TV, Tampa-St. Petersburg, FL (listed 1/6/12)
WOIO/WUAB-TV, Cleveland, OH (listed 10/14/11)
KSDK-TV, St. Louis, MO (relisted 12/16/11)
WRTV, Indianapolis, IN (relisted 1/6/12)
WMC-TV, Memphis, TN (new listing this week)
WREG-TV, Memphis, TN (relisted 11/25/11)
WTEN-TV, Albany, NY (listed 11/25/11)
WRDW-TV, Augusta, GA (listed 11/25/11)
KTXS-TV, Abilene, TX (listed 12/9/11)
KTVM-TV, Bozeman, MT (listed 12/16/11)
EXECUTIVE NEWS PRODUCER:
KYW-TV, Philadelphia, PA (listed 12/2/11)
The Weather Channel, Atlanta, GA (relisted 12/16/11)
KPRC-TV, Houston, TX (AM EP, listed 10/7/11)
KUNS-TV, Seattle, WA (listed 11/25/11) **
KTVI/KPLR-TV, St. Louis, MO (relisted 12/16/11)
KPTV, Portland, OR (AM EP, relisted 12/16/11)
KOIN-TV, Portland, OR (listed 9/17/11)
WTAE-TV, Pittsburgh, PA (Dayside EP, relisted 11/25/11)
WRAL-TV, Raleigh, NC (relisted 11/11/11)
WSMV-TV, Nashville, TN (AM EP, listed 10/28/11)
WPMT-TV, Harrisburg, PA (AM EP, listing revised 10/14/11)
WHBQ-TV, Memphis, TN (relisted 12/31/11)
WJXT-TV, Jacksonville, FL (AM EP, new listing this week) See ad above!
WINK-TV, Fort Myers, FL (Dayside EP, relisted 12/9/11)
WBAY-TV, Green Bay, WI (listed 12/9/11)
WLNS-TV, Lansing, MI (listed 12/9/11)
MANAGING EDITOR:
The Weather Channel, Atlanta, GA (ME of Video, listed 12/23/11)
**** ***** ****
**** ***** ****
Obituaries:
Funeral services will be held Saturday, January 14, in Marshall, IL, for former WTHI-TV News Director DOUG RUNYON who died Wednesday of an apparent heart attack. He was 47 years old. Doug began his career in law enforcement but spent ten years at WTHI, including the last two as ND, before leaving to help run a private security business he co-owned. Among his survivors is his wife, KELLY RUNYON, the ND for WEIU-TV at Eastern Illinois University.
CLAUDIA PRYOR-MALIS, an award winning producer who worked for PBS, ABC, and NBC, died January 4 of complications from treatment for cancer. She was 58 years old. After graduating from Harvard, Claudia began as a news writer at KGO-TV in San Francisco. Later in her career she had her own company to produce documentary films. More on her life and career can be found here.
**** ***** ****
No Names in the News:
Nothing this week.  Feel free to send me your news (or those of your friends!) at: rick@rickgevers.com
**** ****** ****
The Full List:
To the best of my knowledge, here is the list of stations with open news director jobs, as of Friday, January 13, 2012.
If you know of any additions/deletions/changes/updates, please email me at: rick@rickgevers.com
NY 1 News                                             75 Ninth Ave. New York NY 10011
WFAA-TV                                           606 Young St. Dallas TX 75202
New England Cable News                160 Wells Ave. Newton MA 02459
Central Florida News 13              20 N. Orange #13, Orlando, FL 32801 (see ad above!)
WITI-TV                                               9001 N. Green Bay Road Milwaukee WI 53209
WCPO-TV                                          1730 Gilbert Ave. Cincinnati OH 45202
WBRE-TV                                         62 S. Franklin Wilkes-Barre, PA 18701 (see ad above!)
WACH-TV                                            1400 Pickens St. Columbia SC 29201
KHGI-TV                                              13 S. Highway 44 Kearney NE 66848
KOLO-TV                                         4850 Ampere Dr. Reno, NV 89502
KVII-TV                                                One Broadcast Center Amarillo TX 79101
KNOE-TV                                         1400 Oliver Rd. Monroe, LA 71211
KRCG-TV                                            Highway 54 North Holts Summit MO 65043
KAUZ-TV                                             PO Box 25 Wichita Falls TX 76309
WFXL-TV                                             1211 N. Slappey Blvd. Albany GA 31707
KTUU-TV                                          701 E. Tudor Rd. #220 Anchorage AK 99503 (see ad above!)
KSWT-TV                                             1301 Third Ave. Yuma AZ 85364
KYMA-TV                                           1385 S. Pacific Ave. Yuma AZ 85365
KGNS-TV                                             120 W. Delmar Blvd. Laredo TX 78045
KKCO-TV                                             2325 Interstate Ave. Grand Junction CO 81505
KGWN-TV                                           2923 E. Lincolnway Cheyenne WY 82001
KSAX-TV                                             PO Box 189 Alexandria, MN 56308
WYIN-TV                                            8625 Indiana Place Merrilville IN 46410
** Spanish language station