January 20, 2010 UPDATE: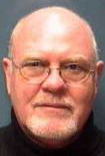 BRINK CHIPMAN
1943-2010
I'm sorry to report that longtime news director BRINK CHIPMAN died Monday (January 18, 2010) at his home in Boise, ID.  Brink was 66 and died after a long battle with colon cancer.
He retired in 2004 after four years as ND for Salt Lake City's KSL-TV, where he had worked since 1996.  He began his career at KUTV in Salt Lake City, and later worked as an ND in Boise, Tucson, and Portland, OR.  He also worked as a consultant for Magid.
More on Brink's passing in these stories from KSL-TV and the Salt Lake Tribune.
He is survived by his wife, Bev, and sons Toby and Brook.  Funeral services will be held this Saturday, January 23, 2010, at 2:00 at Boise's Unitarian Universalist Fellowship Church.
January 15, 2010 UPDATE:

RTDNA today announced that the 2010 convention in Las Vegas will be the last multi-day event held in concert with NAB.  That's been the format since 2002.  As many of you will remember, the 2001 Convention, scheduled for mid-September in Nashville of that year, was canceled in the wake of 9/11.  Previously the (then) RTNDA conference would be held in different cities each year.
As this news release explains, in 2011 and 2012 RTDNA will produce a 'day of programming' during the NAB conference in Las Vegas.  The organization is also in continued talks with SPJ to hold a joint convention in 2011 at a time and location T-B-D.
I understand why the decision had to be made, but, as someone who's been to every convention since 1979, I'm very sorry to see this happen.
(Editor's note:  RDTNA Chairman Stacey Woelful has passed along an interesting update about the 2011 convention plans:  we'll have that for you in our next edition.)
**** ***** ****
Greetings:
A news director change announced late Thursday in Los Angeles (and a lot of other news) is why we're early with this week's update.  Plus our report is quite lengthy and we wanted to give you plenty of time to wade through it!
That ND change in LA is one of an amazing  NINE new ND's this week, while there are THREE new openings.
By my count, all these changes mean there are now 22 news director openings.
Also this week, we have two help wanted ads for management positions in New York and Kansas City.  There are a few changes in our list of management openings, and some Names in the News, as well, including a longtime consultant and one-time ND running for office in South Carolina.
All that and more after this week's many changes:
NEW NEWS DIRECTORS NAMED:
KCBS/KCAL, Los Angeles, CA…SCOTT DIENER has been named VP/News for this CBS owned duopoly.  It's a return to his native California for Diener, who has been the ND for CBS's Dallas/Ft. Worth duopoly, KTVT/KTXA since August, 2007.  The move also reunites him with GM STEVE MAULDIN who was the GM in Texas until he moved to KCBS/KCAL last month.  Scott's also been an ND in Phoenix, San Jose/San Francisco, Louisville, and Cincinnati.  He replaces longtime Los Angeles ND NANCY BAUER-GONZALEZ who has left the station after more than seven years as ND.
KCTV, Kansas City, KS...this Meredith owned CBS affiliate has named BLAISE LABBE as its next ND.  Blaise is currently Director of Online Content for KWTV in Oklahoma City, a title he's held since March, 2009.  He'd been the ND there for six years before that.  Blaise had been the Assistant ND for Belo's KENS-TV in San Antonio before moving to KWTV.  He's also worked in Houston, Wichita Falls, TX, and Amarillo.  During his career, he's worked as a studio cameraman, news photographer, reporter, and even did the weather!  At KCTV, he replaces TRACY BROGDEN-MILLER who left the station in December after more than two years as ND.
KSEE-TV, Fresno, CA…CHRIS MANSON will be the next ND for this Granite-Broadcasting owned NBC affiliate.  Chris most recently was VP/News for Nexstar until his job was eliminated last fall.  Earlier in his career, Chris had been the ND for Nexstar's WMBD-TV in Peoria.  He's also worked in Scranton, PA, and Monterey-Salinas, CA.  At KSEE, he replaces GEOFF ROTH who left the station last August to take a teaching position at Hofstra University after two years as ND.
KRNV-TV, Reno, NV…General Manager MARY BETH FARRELL has assumed the ND duties for this Sunbelt Communications owned NBC affiliate.  And she's hired a new Assistant ND, MATT McCONICO who most recently had been an EP for WINK-TV in Ft. Myers, FL.
WPBN/WTOM-TV, Traverse City, MI…after an eight month search, this Barrington Broadcasting owned NBC affiliate has named GREG BALDWIN as its next ND.  He had been the ND for WAGT-TV in Augusta, GA.  He replaces DOUG DeYOUNG, who left the station last May to Director of Government Relations for the Traverse City Chamber of Commerce, after more than 10 years as ND.
WWAY-TV, Wilmington, NC…SCOTT PICKEY returns to Wilmington the new ND for this Morris-owned ABC affiliate.  Most recently, Scott was the interim ND at KDBC-TV in El Paso, TX, but earlier in his career he was the ND at WECT-TV in Wilmington.  He's also been an ND in Fayetteville, AR, and has worked in Huntsville, Raleigh, Richmond, and Syracuse.  At WWAY, he replaces veteran ND PAUL PAOLICELLI who left the station in October after two years as ND.
KFDX-TV, Wichita Falls, TX/Lawton, OK…longtime main anchor DOUG BILEYU has been named News Director for this Nexstar-owned NBC affiliate.  He replaces CHRIS HUSTON who's been named ND for KIDK-TV in Idaho Falls after more than five years as ND (more on that below).  Doug's a native of the area and has been at the station since 1995.  He's also been an ND in Garden City, KS.
KIDK-TV, Idaho Falls, ID…as noted above, veteran news director CHRIS HUSTON will be the next ND for this Fisher Broadcasting owned CBS affiliate.  As we told you above, Chris is currently the ND at KFDX-TV in Wichita Falls, TX/Lawton, OK.  Chris tells me the move puts him close to lots of family.  He's also been an ND in Erie, PA, (twice) and Altoona, PA.  He replaces TED DAWSON who continues at the station as the Sports Director.  Ted has pulled double duty for about a year.
WLFI-TV, Layafette, IN…anchor JEFF SMITH is assuming the responsibilities of News Director following the departure of longtime station employee CHRIS MORISSE. She was one of four station employees (and two department heads) who lost their jobs in a downsizing last week.  Morisse had been with this LIN-owned CBS affiliate for more than 20 years and had been a reporter before becoming news director.
NEW NEWS DIRECTOR OPENINGS:
WGBO-TV, Chicago, IL…this Univision station is looking for a new ND to replace ISIS CHAVERRI who left the station last month after two years as ND.  Isis moved to Canada to be closer to family.
KTVT/KTXA-TV, Ft. Worth/Dallas, TX…we told you above that SCOTT DIENER is following his former GM (STEVE MAULDIN) to KCBS/KCAL as VP/News.  Scott's been ND here since 2007, and had been the Assistant ND there before that.
WAVE-TV, Louisville, KY…LEE ELDRIDGE has resigned as ND for this Raycom-owned NBC affiliate after three years as ND.  He's apparently headed to California to pursue opportunities out of the business.  Lee's also been an ND in Rochester, NY, Chattanooga, and Greenville, NC.
**** ***** ****
HELP WANTED ADS:

Executive Producer, News 12 The Bronx/Brooklyn, NY
News 12 The Bronx/Brooklyn is seeking the right person to supervise newsgathering in concert with Managing Editor, including overseeing editorial content, and managing story assignments for newscasts and provide guidance and help coordinate all phases of production/programming, including graphic elements, and technical elements in coordination with operations staff.
Will provide coaching, training, and performance reviews for staff as well as coordinate scheduling of staff.  Will supervise hiring of newsroom personnel as required and manage costs within budget.  Responsible to monitor the product across all platforms to ensure quality control and maximize added value on the web, infobar, and added content channel.  Will assist in developing special programming, including elections and town meetings, the coordination of network coverage of news stories and specialized programming.
Responsible to develop and implement news coverage and format changes that reflect the News 12 brand and specialized segments and franchise pieces that can be sponsored.  Will coordinate computer usage for staff and work with IS to troubleshoot issues that arise and work on special projects and perform other duties as assigned.
The ideal candidate needs a minimum of five years in journalism, including 3 in television news producing, or equivalent. Must also have experience in managing teams. Must have excellent communication, management and leadership skills with good news judgment and teaching ability. Must have the ability to produce news programming with excellent verbal skills, including writing and editing. Competency in technical side of television production as well as thorough knowledge of journalism and television news is required. Bachelor's degree is preferred.
To submit resume, please click here.  Cablevision is an equal opportunity employer and drug-free workplace.
**** ***** ****

Weekend Supervising Producer, WDAF-TV, Kansas City, MO
WDAF-TV is seeking a weekend supervising producer to produce 10:00 p.m. newscasts on Saturday and Sunday nights.  Weekday duties include assisting in the producing of evening newscasts, producing 30-minute specials, assisting the sports department in planning and execution of sports coverage and fill-in producing as needed.
This position requires strong producing skills, excellent news judgment, the ability to supervise others and the ability to lead a talented, highly motivated weekend team.
The successful candidate will have previous television producing experience and a college degree in journalism or a related field.  Management experience is a plus but not a requirement.
Excellent phone, p.c. and communication skills are required.  The position will also necessitate working in a stressful, deadline oriented environment in which multiple, split second decisions critical to the success of the operation may be required.
This is not an entry level position.  Candidates lacking previous television newsroom experience will not be considered.  Successful candidates must be organized, detail oriented, deadline driven, capable of working well with others and capable of supervising others well.
Apply with a resume and DVD of a recent newscast you've produced to:
Bryan McGruder
V.P., News
WDAF-TV
3030 Summit
Kansas City, MO  64108
No phone calls please.
**** ***** ****
OTHER NEWS MGMT. OPENINGS:
ASSISTANT NEWS DIRECTOR:
KHOU-TV, Houston, TX (listed 12/12/09)
WLWT-TV, Cincinnati, OH (relisted this week)
KOCO-TV, Oklahoma City, OK (listed 1/8/10)
EXECUTIVE NEWS PRODUCER:
News 12 The Bronx/Brooklyn, NY (listed 1/8/10, see ad above)
KTVU-TV, Oakland/San Francisco, CA (Dayside EP, listed 12/4/09)
KTVT-TV, Ft. Worth/Dallas, TX (2 jobs, Special Projects & AM EP, listing revised 1/8/10)
KING-TV, Seattle, WA (AM EP, relisted 12/18/09)
KOVR-TV, Sacramento, CA (new listing this week)
KXTV,    Sacramento, CA (AM EP, relisted 9/25/09)
KTVX-TV, Salt Lake City, UT (AM EP, listed 12/26/09)
WDAF-TV, Kansas City, MO (W/E Supervising Producer, listed 1/8/10, see ad above)
WPEC-TV, West Palm Beach, FL (relisted 12/12/09)
WPBF-TV, West Palm Beach, FL (Digital EP, listed 12/18/09)
KOAT-TV, Albuquerque, NM (relisted this week)
WPTA/WISE, Ft. Wayne, IN (relisted 12/18/09)
DIRECTOR OF CONTENT:
KPTV/KPDX-TV, Portland, OR (listed 11/21/09)
MULTI MEDIA CONTENT DIRECTOR:
The Weather  Channel, Atlanta, GA (listed 12/12/09)
ASSIGNMENT MANAGER:
The Weather  Channel, Atlanta, GA (listed 12/18/09)
**** ***** ****
HONORS:

Congratulations to seven local TV stations (six commercial, one PBS) who've been honored with Alfred I. duPont Awards which were announced today (Thursday, January 14).  Honored were KHOU-TV, WTVF-TV, WSVN-TV, WWL-TV, KMGH-TV, and WCAX-TV in Burlington, VT, along with PBS's WGBH-TV in Boston.  Click here to learn more about the outstanding stories that were cited in the awards, and please join me in congratulating the winners.
**** ***** ****
OBITUARIES:
The first man to appear on what his now KARE-TV in Minneapolis died last Tuesday at the age of 87 after a long battle with pancreatic cancer.   Among his many roles in his 34 years at the station was ND.  The station's report on his passing can be found here.
And we have obituaries for two former journalism educators this week:
ARCHIE GREER, a longtime professor at Ohio University, died at the age of 87 last week.  You'll read in this obituary that ROGER AILES credited Mr. Greer for jump-starting his career in broadcasting.
And St. Edward's' University Associate Professor of Communication MARYILYN SCHULTZ died after a brief illness at the age of 64.  She had a long career at NBC, where she helped lead a class action suit against the network that called for equality in opportunity and pay for women.  Take a few moments to read about her career here.
**** ***** ****
NAMES IN THE NEWS:
The Albritton-owned NEWSCHANNEL 8 cable channel in Washington, DC, has named STEVE CHAGGARIS Director of Television Projects/Senior Executive Producer.  He's the former Political Director for CBS.  He replaces JEREMY SETTLE whose title was ND.  Jeremy is now ND for WBRE-TV in Wilkes-Barre/Scranton, PA.
Former ND CAL CALLAWAY returns to a newsroom without having to move.  He's joined WGCL-TV in Atlanta as the Nightside Executive Producer.  That's the Meredith owned CBS affiliate there.  Cal had been the ND for Gannett's NBC affiliate, WXIA-TV, in Atlanta until July 2008, when he assumed a different role in the newsroom until leaving the station last August.  He spent 15 years at WXIA, starting in 1993 as Assignment Manager.
KATINA McCOY has been named Morning Executive Producer for Hearst's KMBC/KWCE in Kansas City.  She's been in that position in an acting capacity since last November.
Former WNDU-TV (South Bend, IN) News Director NORM STANGLAND is the new Assistant ND for WLNS-TV in Lansing, MI.  Norm has also worked at WSBT-TV in South Bend as an anchor/reporter.
Finally, one-time news director and longtime consultant BILL TAYLOR is running for State Representative in South Carolina as a Republican.  You can learn more about his campaign on his website.
**** ***** ****
Here's a complete list of all stations that I believe have an ND opening, as of Friday, January 15, 2010.
And if you know of updates, corrections, or additions to this list, please let me know via email: rick@rickgevers.com
KNBC-TV   3000 W. Alameda Ave.            Burbank CA 91523
WGBO-TV  541 N. Fairbanks Ct., #110 Chicago IL 60611
KTVT-TV   5233 Bridge St.                 Fort Worth TX 76103
WXYZ-TV   20777 W. 10 Mile Road           Southfield MI 48037
KUVS-TV   1710 Arden Way                         Sacramento CA 95815 ***
WZTV-TV   631 Mainstream Drive            Nashville TN 37228
KTVX-TV   2175 W. 1700 South              Salt Lake City UT 84104
WPTV,     1100 Banyan Blvd.,              W. Palm Beach, FL 33401
KOB-TV    4 Broadcast Plaza SW            Albuquerque NM 87104
WAVE-TV 725 S. Floyd St. Louisville KY 40203
WTEN-TV   341 Northern Blvd.              Albany, NY 12204
WFTX-TV   621 SW Pine Island Rd.          Cape Coral FL 33991
WNWO-TV   300 S. Byrne Rd.                Toledo OH 43615
KHQ-TV    1201 W. Sprague Ave.            Spokane, WA 99201
WHAM-TV   4225 W. Henrietta               Rochester NY 14623
WFFF-TV   298 Mountain View Dr.           Colchester VT 05446
KHBS/KHOG-TV 2809 Ajax Avenue, # 200      Rogers AR 72758
WMGT-TV   PO Box 4328                     Macon GA 31208
KQDS-TV, 2001 London Rd. Duluth MN 55812
KMIR-TV   72920 Parkview Drive            Palm Desert, CA 92260
WVVA-TV   Rte. 460 Bypass                 Bluefield WV 24701
KGNS-TV   120 W. Delmar Blvd.             Laredo TX 78045
*** (Spanish language)