Greetings:
Two veteran NDs make up the TWO new NDs in this week's report. With ONE new opening, our count of open ND jobs now stands at 21 stations looking for a new news director.
We have paid ads for THREE of those opportunities, as well as ads for TWO executive producer positions and ONE Managing Editor at an NBC o-and-o.
Names in the News features a handful of news managers with new jobs, and several GM moves as well, including a former Belo executive landing an executive position with Tribune.
I wanted to correct some mistakes I made last week. I misspelled the name of the late AL VOLKER in reporting his passing, and also misspelled the name of IKE PIGOTT who honored his friend's life in a blog posting. And KWCH-TV in Wichita is owned by Sunflower Broadcasting, a subsidiary of Schurz. Apologies to all.
Hopefully this week's report will contain fewer errors. It continues after this from a longtime supporter.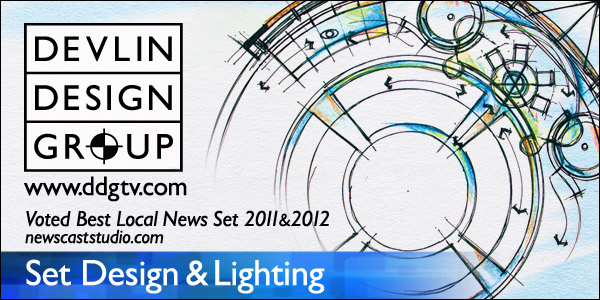 New News Director Openings:
WOI-TV, Des Moines, IA…SCOTT FREDERICK has resigned from this ABC affiliate to pursue other interests. He's been ND there for more than 10 years. Nexstar is currently operating the station pending final approval of its purchase from Citadel.  You can learn more about this opportunity in the paid ad below.
Also, while not a new opening, the opportunity at WIAT-TV in Birmingham, AL, is being featured in a new paid ad below.
Newly Named News Directors:
WPEC-TV, West Palm Beach, FL…MIKE McCORMICK completes the Florida hat trick as he begins his third Sunshine State ND position at this CBS affiliate on Monday. Mike most recently spent 5+ years ND for Jacksonville's WTEV/WAWS-TV. Earlier in his career he was the ND at WTLV/WJXX-TV in Jacksonville. Mike's also been an ND in Cleveland and Mobile and has worked in Raleigh, Columbus, OH, Knoxville, and Harrisburg, IL. At WPEC, he replaces CATHY YOUNKIN who left this newly acquired by Sinclair station earlier this month after 4+ years.
WTWO-TV, Terre Haute, IN…DEANA REECE will be the next ND for this Nexstar owned NBC affiliate. She most recently worked for four years as an ND in Central Illinois and, before that, was an ND in Eugene, OR, for seven years. She's also worked in Rochester, NY. At WTWO, she replaces TOM McCLANAHAN who is stepping down as news director but will continue as an anchor for the station.
Paid Help Wanted Ads:

News Director, WIAT-TV, Birmingham AL:
CBS42 is looking for an energetic, driven person who can motivate, empower, unite, and build winning news teams. The ideal candidate must be a champion of change, possess good leadership skills, people skills, and be effective at managing on-air talent. We are searching for a strategic thinker with a keen understanding of developing and implementing measurable strategies for audience growth on all platforms. Must know how build teams that own breaking news/severe weather coverage and have a proven track record of running successful news organizations. Most of all the News Director must be a tough competitor who is passionate about winning.
Birmingham, a top 50 market, is a hidden treasure of the south. The #1 CBS Affiliate for SEC football. Birmingham has a culturally rich environment with leading research hospitals, world renowned restaurants, and golf courses.
Whether you are in the market for metropolitan living or a great place to raise a family, you will soon find out why Birmingham is called the Magic City.
Applicant must have at least five years' experience as multi-platform news manager in a metered market. College degree in journalism or communications preferred.
Pre-employment background check.
Please send cover letter, resume, and link or DVD reel to: hr@cbs42.com
or via mail to:
Human Resources
WIAT-TV
2075 Golden Crest Drive
Birmingham AL 35209
No phone calls please. LIN Media is an Equal Opportunity Employer, M/F/D/V.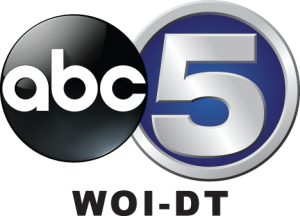 News Director, WOI-TV, Des Moines, IA:
WOI/ABC5 in West Des Moines, Iowa seeks an experienced, hands on News Director to lead a growing and expanding local news department.
The successful candidate must have an understanding of what "local" news is and how to engage our viewers with relevant content. He/she will hire, mentor and lead a team of skilled professionals. Solid news judgment, great communication skills and exceptional storytelling techniques are a must. Five-ten years of experience as a primary news manager is preferred. Knowledge of digital media, social media and mobile website journalism is required. Play a major role in shaping coverage for the "First in the Nation" Iowa Caucuses.
Des Moines is the state capital and home to many large corporations. Forbes magazine listed Des Moines as the number one city for business and careers.
QUALIFICATIONS: Qualified applicants should have a Broadcast Journalism or Communications degree from an accredited four year College, University or equivalent experience and a minimum of five years in news management experience as well as a deep understanding of news in the digital world.
TO APPLY: Send you news philosophy and resume to: hr@myabc5.com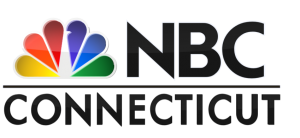 Managing Editor, WVIT-TV, Hartford, CT:
NBC Connecticut is looking for a Managing Editor to manage employees in the assignment desk, photography and truck operator units.
Responsibilities include interviewing, hiring, and training employees; planning, assigning and directing work; appraising performance; rewarding and disciplining employees; addressing complaints and resolving problems.
Our ideal candidate is someone with 3 years' experience in news management delegating, assigning, setting objectives, providing positive feedback and taking corrective action, if necessary.
Two years' experience as an Assignment Editor and the ability to assign duties in accordance with company policies and union's collective bargaining agreement.
To learn more and to apply online visit www.nbcunicareers.com

News Director, KWQC-TV, Davenport/Quad Cities, IA:
KWQC TV6, the Quad Cites award winning, #1 news station, seeks an experienced television news manager to keep it the region's most depended on and trusted source of news. Our news department produces content for our primary channel KWQC, KWQC.com, KWQC Mobile, 24/7 Weather Channel, our Weather App, and robust Social Media engagement. KWQC also produces a 9pm newscast for the local FOX affiliate and provides news and weather cut-ins for the markets leading radio group.
Candidates need to have the ability to teach and lead by example while using the latest technology.
Click here to read more about this opportunity!
QUALIFICATIONS: Qualified applicants should have a Broadcast Journalism or Communications degree from an accredited four-year College, University or equivalent experience and a minimum of five years in news management experience as well as a deep understanding of news in the digital world.
TO APPLY:
Please indicate in your correspondence exactly where you heard of this opening.
Send your news philosophy, resume, and a newscast from the past week to: jkoresko@kwqc.com:
or via mail to:
EEO/News Director Search
KWQC-TV6
805 Brady Street
Davenport, IA 52803
Positive results upon completion of Pre-Employment Background Screening, Drug Screening, and Driving History Verification are mandatory.
Young Broadcasting of Davenport, Inc. is an equal opportunity employer and does not discriminate in the hiring, training, or promotion of employees by reasons of race, color, religion, sex, marital status, physical or mental handicap, disability, sexual orientation, veteran status, national origin, or age.

Executive Producer, KCRA-TV, Sacramento, CA:
KCRA 3, the #1 news leader in Sacramento has an immediate opening for an Executive Producer. We are looking for a dynamic leader who knows how to win in a very competitive news market.
Our ideal candidate:
Collaborates with our Managing Editor to lead aggressive enterprise news coverage and breaking news on air and on line
Knows the importance of delivering highly promotable stories with strong viewer benefit
Coaches excellent writing and copy editing
Understands the importance of maintaining high journalistic and ethical standards
Builds strong collaboration among producers, reporters, anchors and directors
Possesses the creative, critical eye of a "Show Doctor" who can deliver visually compelling show production
Absolutely no beginners! We are looking for someone with at least 5 years of experience as a producer and/or as an executive producer. Must be able to work flexible hours if needed. Hearst Television is an outstanding company and at KCRA, you'll be working at a station located in a great place to live in Northern California.
If you want to work and thrive at one of the best stations in the country, please send your cover letter and resume to:
Lori Waldon
KCRA 3 News Director
lwaldon@hearst.com
No Phone Calls!

Executive Producer, WKBN/WYFX/WYTV-TV, Youngstown, OH:
WKBN/WYFX/WYTV in Youngstown, Ohio has an immediate opening for an energetic news junkie to be our next Dayside Executive Producer, overseeing 2 hours of live newscasts on two network affiliates, line producing 30 minutes of that at 6pm on our CBS station.
We're looking for someone who believes in winning with weather, breaking news and consistent coverage of major local news. At least 2 years of producing experience required, and management experience is an advantage.
Our EPs help coach the largest team of journalists in the DMA, covering big city news in a small market, with the tools to own that coverage.
You'll also get to live in a community with great food, great people and the 2nd largest city park east of the Mississippi. If you like to get outdoors after work, check out Mill Creek Metroparks. Youngstown is also midway between Pittsburgh and Cleveland. You can be at a Browns or Steelers game in an hour.
If you believe in being first with breaking news, active voice writing, finding a new way to tell every story and like to be on the team with a winning strategy, email your resume and a link of your work, with the subject line "Executive Producer" to HR@wkbn.com.
Or send the DVD and resume to:
News Director
WKBN-TV
3930 Sunset Boulevard
Youngstown OH 44512
LIN Media is an Equal Opportunity Employer.
Other News Management Openings:
ASSISTANT NEWS DIRECTOR:
News 12 New Jersey, Edison, NJ (listed 12/6/13)
KIAH-TV, Houston, TX (listed 12/15/13)
KPHO-TV, Phoenix, AZ (listed 12/15/13)
WFLA-TV, Tampa, FL (relisted 11/24/13)
WTSP-TV, Tampa, FL (listed 12/22/13)
KOIN-TV, Portland, OR (relisted 11/24/13)
KUSI-TV, San Diego, CA (listed 1/12/14)
WCYB-TV, Tri-Cities, TN (listed 11/24/13)
EXECUTIVE NEWS PRODUCER:
KTVU-TV, Oakland/San Francisco, CA (Special Projects, listing revised 12/6/13)
WFLA-TV, Tampa. FL (relisted 11/24/13)
KCRA-TV, Sacramento, CA (listed 1/12/14, see ad above!)
WSMV-TV, Nashville, TN (relisted 1/12/14)
KSHB-TV, Kansas City, MO (AM EP, relisted 12/22/13)
WDJT-TV, Milwaukee, WI (PM EP, relisted 11/24/13)
KTUL-TV, Tulsa, OK (relisted 12/22/13)
WDTN-TV, Dayton, OH (Morning EP, listed 11/9/13)
KGUN-TV, Tucson, AZ (Morning EP, new listing this week)
WSJV-TV, South Bend/Elkhart, IN (listed 12/15/13)
KOAA-TV, Colorado Springs, CO (listed 12/22/13)
WJCL/WTGS-TV, Savannah, GA (Digital EP, listed 12/1/13)
WKBN-TV, Youngstown, OH (2 openings, Dayside EP, see ad above, & Digital EP)
NEWS OPERATIONS MANAGER:
WSB-TV, Atlanta, GA (Assistant News Ops. Mgr, relisted 1/12/14)
MANAGING EDITOR:
KTXL-TV, Sacramento, CA (listed 12/1/13)
WVIT-TV, Hartford, CT (new listing this week, see ad above!)
Situations Wanted:
We offer a free situations wanted ad to news managers who are out of work and looking for a new opportunity. If you'd like to state your case to a well targeted audience, email me an item (max. 150 words). You may include a link to a website, an email address, and a photo. You must include your name. I'll run it for one week. I don't represent or endorse those listed, but merely trying to help.
Names in the News:
Chicago reporter ROBERT FEDER reports that WFLD-TV Assistant ND CHRIS MYERS is leaving this FOX o-and-o to return to California where he'll join Al-Jazeera. He's worked in Los Angeles before, and has worked for two other Chicago stations.
KCRG-TV in Cedar Rapids, IA, has named BRANDI BACHMAN Executive Producer. It's a a return to Iowa for Brandi, who grew up there. She's been a producer in Madison and has also worked in Louisville, Tucson, and Peoria.
One time news director JOEY PARKER will add anchoring to his job responsibilities at KMIZ-TV in Columbia, MO. He joined the ABC affiliate last year as Assistant ND.
ERIK TYGER will be the next Assistant News Director for Raycom's KPLC-TV (NBC) in Lake Charles, LA. He most recently was an anchor in Lima, OH, has worked in Toledo and Sioux City, IA, and has been a college instructor.
KEVIN FINCH, who served as ND at two stations in Indianapolis (WISH-TV and WRTV) and worked at a third (WTHR-TV) has been named a full time assistant professor at Washington and Lee University. He's been a visiting professor there this year. Kevin's also worked in Champaign, IL.
General Manager Notes:
Former Belo executive KATHY CLEMENTS HILL has been named Chief Operating Office for Tribune Broadcasting. More here.
KTLA-TV (Los Angeles) General Manager DON CORSINI will also oversee sister-Tribune station KSWB-TV in San Diego. He replaces RAY SCHONBAK who died in November.
Former news director LEE MEREDITH is moving with Raycom to be the next GM for WAFB-TV in Baton Rouge. He's been GM at the company's WMC-TV in Memphis. The move gets Lee closer to his native Texas.
Sinclair Broadcasting has named JAMES DOTY GM of WJAC-TV in Johnstown, PA. He's been a GSM for KPTM-TV in Omaha.
Our Full List of ND Openings:
Here is my list of stations with open ND jobs, as of Saturday, January 18, 2014:
If you know of any additions/deletions/updates, please email me at: rick@rickgevers.com
KWHY-TV 1201 West 5th St., # T-900 Los Angeles CA 90017 *
KTTV 1999 S. Bundy Dr. Los Angeles CA 90025
WFLA-TV 200 S. Parker St. Tampa FL 33606
WLTV 9405 NW 41st St. Miami FL 33175 *
WESH-TV 1021 N. Wymore Rd. Winter Park FL 32789
WVIT-TV 1422 New Britain Avenue West Hartford, CT 06110
KVDA-TV 6234 San Pedro San Antonio TX 78216 *
KWEX-TV 411 East Durango San Antonio TX 78204 *
WHP-TV 3300 North 6th Street Harrisburg PA 17110
WIAT-TV 2075 Golden Crest Drive Birmingham AL 35209 (see ad above!)
WHAS-TV 520 W. Chestnut St. Louisville KY 40203
WALA-TV 1501 Satchel Paige Blvd. Mobile AL 36606
WKEF/WRGT-TV 45 Broadcast Plaza Dayton OH 45408
WOWK-TV 555 Fifth Ave. Huntington WV 25701
WOI-TV 3903 Westown Parkway West Des Moines IA 50266 (see ad above!)
WAAY-TV 1000 Monte Sano Boulevard Huntsville AL 35801
WSJV-TV 58096 County Rd. #7 Elkhart IN 46517
KWQC-TV 805 Brady St. Davenport IA 52803 (see ad above!)
WJHG-TV, 8195 Front Beach Rd. Panama City Beach FL 32407
KVEO-TV 394 N. Expressway Brownsville TX 78521
WJMN-TV 989 W. Washington St. #103 Marquette, MI 49855
* Spanish language station