Greetings:
There's just ONE new ND in this week's report.  That new ND cleverly worked in a reference to a Russell Crowe movie in telling me about his move, and I'm cheesy enough to steal it. And his move created one of the TWO new ND openings we have.
Those changes leave our count of open ND jobs at 27.
TWO of those news director openings are featured in paid ads below, along with a new ad for an Assistant ND job at a mid-south powerhouse and another for a morning EP in Florida. LiveU returns with a FREE offer, and we have details about an upcoming deadline for a training opportunity for news directors.
That…and more…follows this week's changes.
New News Director Openings:
KGO-TV, San Francisco, CA…we told you in an UPDATE earlier this week that KEVIN KEESHAN has left this ABC o-and-o to become the ombudsman for NBC News. Kevin's been ND here for almost eleven years and has worked at KGO for a total of 21 years, interrupted by a three year assignment as sister ABC o-and-o KFSN-TV in Fresno. He's also worked in Bakersfield and Sacramento, spent some time as an anchor and consumer reporter, and is one of the few NDs who often attends the valuable IRE conference. (His former GM at KGO, VALARI STAAB, was named President of the NBC owned stations last year.) You can send Kevin a note of congratulations at: kkeeshan@aol.com
WTXL-TV, Tallahassee, FL…another veteran newsman is making a cross country trip, as BILL CUMMINGS is leaving this ABC affiliate to take a job in Yuma, AZ. (More on that below.) Bill's been ND here for almost three years. WTXL is owned by Calkins Media.
Newly Named News Director:
KSWT-TV, Yuma, AZ…BILL CUMMINGS is taking the 3:10 to Yuma to become the ND for this Pappas owned CBS affiliate. We reported above he was leaving his job in Tallahasee. Bill tells me he's wanted to move west for family reasons: his brother and in-laws live in Tucson, his oldest son is in California, and another brother lives in Reno. Bill's a former ND in Tucson, Evansville, IN, Huntington, WV, and Tri-Cities, TN, and also worked for weather vendor Baron Services. He replaces SHANNON MAZE who left the station almost a year ago for an Assistant ND job in Birmingham.
Training Opportunity:

Kneeland Accepting Applications Now.
Apply today!
The Kneeland Project is accepting applications until next Friday, January 27 for their April 11-14, 2012 session in Austin, Texas.
Thanks to Kneeland's generous funders, this opportunity is nearly free for 18 selected participants. The Kneeland Project pays for all tuition costs as well as hotel and several meals. Participants cover only their transportation and a few meals — Kneeland takes care of the rest.
What you need to do now to win 2012 election coverage
How social media continues to reshape the face of our business, and what you must do today
How your internal and external systems need to be revolutionized to meet new challenges
Leading Millennials
Ethics and leadership in a 24-hour socially networked world
Selected news directors will be joined by some of the best and brightest leaders in the industry, but they won't provide didactic, one-way lectures. On the contrary. Kneeland is seeking applications from news directors with high-level expertise, insight, and experience to make a truly unique opportunity.
It's an intensive program unlike any other. It's practical. It's highly interactive. It produces long-lasting results. News Directors return to their stations refreshed and ready to tackle the sometimes overwhelming challenges newsrooms now face.
Click here for more information and to apply. Only 18 news directors will be selected for this program. Apply today!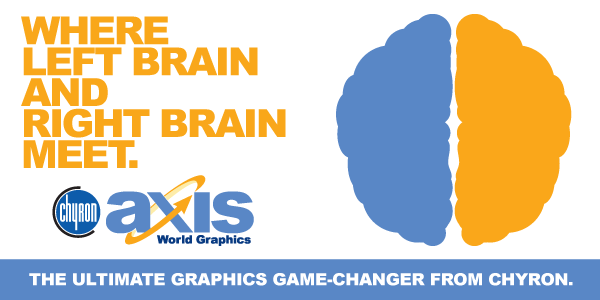 Help Wanted Ads:

News Director, WCAV-TV, Charlottesville, VA:
The Charlottesville Newsplex (home of CBS19, ABC16, WAHU FOX27, and newsplex.com) in award-winning Charlottesville, VA is looking for the leader who can take our news team and content to the next level. The successful candidate will have working knowledge of every facet of newsroom operations; must be able to recruit, train, motivate, and teach by example; and will benefit from the momentum of our ongoing ratings growth across the board.
Our news team is talented, eager, and on the rise, having won the 2011 VAB award for Most Outstanding Newscast in Virginia (all market sizes). Candidates who wish to continue anchoring are encouraged to apply, but anchoring is not a requirement; previous management experience is preferred, but also not required.
Gray Television is an Equal Opportunity Employer and a Drug-Free Workplace. Excellent driving record is a MUST. If you think you have what it takes, rush your cover letter and resume to General Manager Brad Ramsey via email: brad.ramsey@newsplex.com  or mail it to:
Brad Ramsey
General Manager
Charlottesville Newsplex
999 2nd Street SE
Charlottesville, VA 22902
No phone calls please.
**** ***** ****



Assistant News Director, WMC-TV, Memphis, TN:
Rare opportunity at NBC powerhouse: WMC-TV in Memphis, Tennessee seeks dynamic journalist to lead team as Assistant News Director.
Work with competitive professionals to refine stories, showcase newscasts and oversee the best breaking news team in the Mid-South.
Be ready to run, not walk, to the desk when the big story breaks.
The successful candidate will function as chief deputy to the News Director with supervisory responsibility for all news broadcasts. The Assistant News Director will work closely with fellow managers and producers to implement the Action News 5 focus and philosophy. This person will assist with employee schedules, oversee budgetary aspects of operation, on-going evaluation of personnel and broadcast standards. Ability to function under deadline pressure is a must. Ability to nurture the creativity of the team and the capacity to offer constructive criticism will win us over.
Email resume to: tphillips@wmctv.com or mail to:
Tammy Phillips
News Director
WMC-TV
1960 Union Ave.
Memphis TN 38104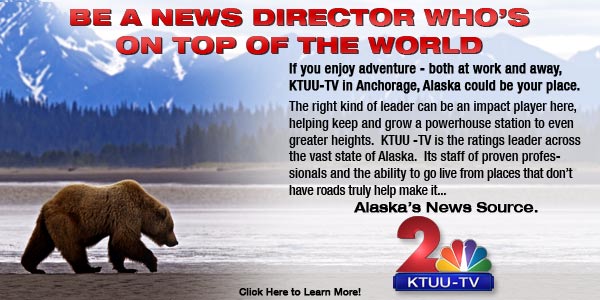 Morning Executive Producer, WJXT-TV, Jacksonville, FL:
WJXT-TV, a Post-Newsweek Station, is looking for an Executive Producer for morning news. We produce 4.5 hours of news Monday – Friday and 2 hours of morning news on Saturday and Sunday. We need someone who can manage anchors, producers, reporters, photographers and editors.
You will also oversee web and social media content. In addition, you will be involved in daily planning and sweeps projects. We need a strong writer and copy editor. You must also be creative and understand good storytelling.
Prior EP experience is a plus, but this is also a good move for an excellent line-producer with at least 5 years of experience. This is an overnight shift. You will also be part of the weekend on-call manager rotation.
Email resume and link to: kbonfield@wjxt.com
Or send resume and DVD to:
Kathryn Bonfield
News Director
4 Broadcast Place
Jacksonville, FL 32207
NO PHONE CALLS!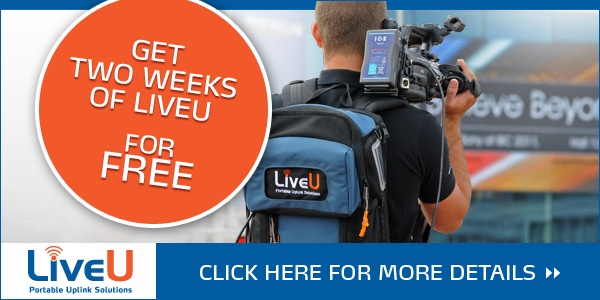 Other News Management Openings:
ASSISTANT NEWS DIRECTOR:
KDAF-TV, Dallas-Ft Worth, TX, (listed 12/9/11)
WTSP-TV, Tampa-St. Petersburg, FL (listed 1/6/12)
WOIO/WUAB-TV, Cleveland, OH (relisted this week)
KSDK-TV, St. Louis, MO (relisted 12/16/11)
WMC-TV, Memphis, TN (listed 1/13/12) see ad above!
WREG-TV, Memphis, TN (relisted 11/25/11)
WTEN-TV, Albany, NY (listed 11/25/11)
WRDW-TV, Augusta, GA (listed 11/25/11)
KTXS-TV, Abilene, TX (listed 12/9/11)
KTVM-TV, Bozeman, MT (listed 12/16/11)
EXECUTIVE NEWS PRODUCER:
KYW-TV, Philadelphia, PA (relisted this week)
KDFW-TV, Dallas, TX (Morning EP, new listing this week)
The Weather Channel, Atlanta, GA (relisted 12/16/11)
KPRC-TV, Houston, TX (listing updated this week)
KUNS-TV, Seattle, WA (listed 11/25/11) **
KTVI/KPLR-TV, St. Louis, MO (relisted 12/16/11)
KPTV, Portland, OR (AM EP, relisted 12/16/11)
WTAE-TV, Pittsburgh, PA (Dayside EP, relisted 11/25/11)
WRAL-TV, Raleigh, NC (relisted 11/11/11)
WSMV-TV, Nashville, TN (AM EP, listed 10/28/11)
WPMT-TV, Harrisburg, PA (AM EP, listing revised 10/14/11)
WHBQ-TV, Memphis, TN (relisted 12/31/11)
WJXT-TV, Jacksonville, FL (AM EP, listed 1/13/12) See ad above!
WINK-TV, Fort Myers, FL (Dayside EP, relisted 12/9/11)
WBAY-TV, Green Bay, WI (listed 12/9/11)
WLNS-TV, Lansing, MI (listed 12/9/11)
MANAGING EDITOR:
The Weather Channel, Atlanta, GA (ME of Video, listed 12/23/11)
**** ***** ****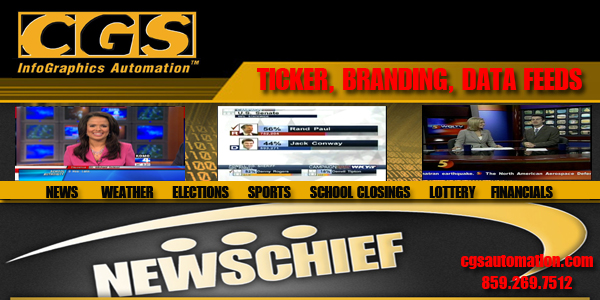 **** ***** ****
Names in the News:
KAMI McDONALD returns to Baton Rouge television as she joins WAFB-TV as the morning Executive Producer. She previously worked for WBRZ-TV in Baton Rouge, at KATC-TV in Lafayette, LA, and was a co-producer and writer on a documentary on public education in Louisiana.
Past RTDNA Chairman ED ESPOSITO has been named Secretary and Treasurer of RTNDF. He's been on the RTDNF Board since 2003, was chairman of RTDNA from 2007-2008, and spends his spare time as vice president of information media for Rubber City Radio Group in Northeast Ohio. He replaces MIKE CAVENDER who resigned as treasurer when he was named Executive Director of both RTDNA and RTDNF last December.
**** ****** ****
The Full List:
To the best of my knowledge, here is the list of stations with open news director jobs, as of Friday, January 20, 2012.
If you know of any additions/deletions/changes/updates, please email me at: rick@rickgevers.com
NY 1 News                                             75 Ninth Ave. New York NY 10011
WFAA-TV                                           606 Young St. Dallas TX 75202
KGO-TV                                             900 Front Street San Francisco, CA 94111
New England Cable News                160 Wells Ave. Newton MA 02459
Central Florida News 13              20 N. Orange #13, Orlando, FL 32801 (see ad above!)
WITI-TV                                               9001 N. Green Bay Road Milwaukee WI 53209
WCPO-TV                                          1730 Gilbert Ave. Cincinnati OH 45202
WBRE-TV                                         62 S. Franklin Wilkes-Barre, PA 18701 (see ad above!)
KMTV                                                  10714 Mockingbird Dr. Omaha NE 68127
WACH-TV                                            1400 Pickens St. Columbia SC 29201
KHGI-TV                                              13 S. Highway 44 Kearney NE 66848
WTXL-TV                                        1620 Commerce Blvd. Midway, FL 32343
KOLO-TV                                         4850 Ampere Dr. Reno, NV 89502
KVII-TV                                                One Broadcast Center Amarillo TX 79101
KNOE-TV                                         1400 Oliver Rd. Monroe, LA 71211
KRCG-TV                                            Highway 54 North Holts Summit MO 65043
KAUZ-TV                                             PO Box 25 Wichita Falls TX 76309
WFXL-TV                                             1211 N. Slappey Blvd. Albany GA 31707
KTUU-TV                                          701 E. Tudor Rd. #220 Anchorage AK 99503 (see ad above!)
KYMA-TV                                           1385 S. Pacific Ave. Yuma AZ 85365
WTVY-TV                                           PO Box 1089 Dothan AL 36302
KKCO-TV                                          2325 Interstate Ave. Grand Junction CO 81505
KGNS-TV                                             120 W. Delmar Blvd. Laredo TX 78045
WCAV-TV                                        999 2nd St. SE Charlottesville, VA 22902 (see ad above!)
KKCO-TV                                             2325 Interstate Ave. Grand Junction CO 81505
KGWN-TV                                           2923 E. Lincolnway Cheyenne WY 82001
KSAX-TV                                             PO Box 189 Alexandria, MN 56308
WYIN-TV                                            8625 Indiana Place Merrilville IN 46410
** Spanish language station