Greetings:
TWO is the number of the week.
TWO newly named news directors, and TWO new stations have ND openings, ONE of those created by the incumbent's promotion to general manager, an event we're always pleased to report.
With those changes our always unofficial list of news director openings remains at 24. THREE of those openings are among our SIX paid help wanted ads.
Speaking of ads, we're pleased to welcome back Stephen Arnold Music which has increased its sponsorship of this newsletter, for which we are grateful.
Names in the News features TWO items from New York and Wichita, while our TWO new general manager items involve stations just 108 miles apart on I-75.
All this and more below.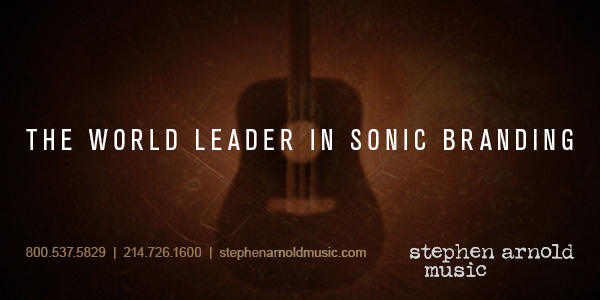 Newly Named News Directors: 
Spectrum News, Central North Carolina…this cable news operation has named BRANDON SHERER news director. It's owned by Charter. Brandon will be based in Raleigh, which is convenient since he's been the Assistant News Director for WTVD-TV in Raleigh/Durham. He's been a news director in Cape Girardeau, MO, and has worked in Baltimore and Des Moines.
WMC-TV, Memphis, TN…they won't have to change the nameplate on the news director's door as GREG PHILLIPS replaces TAMMY PHILLIPS at this Raycom owned NBC affiliate. It may be an ideal move for Greg who describes himself as a big Elvis fan (he's been to Graceland twice.) He's spent the last eight years as the Assistant ND/Special Projects Director for Raycom's WVUE-TV (FOX) in New Orleans. He's worked for another New Orleans station as well as in Houston, Phoenix, and Austin, TX. Greg's namesake (though no relation) predecessor is now a Senior Corporate Recruiter for Raycom.
New News Director Openings: 
KTVB-TV, Boise, ID…congratulations to KATE MORRIS who's been named General Manager for this Tegna owned NBC affiliate. An Idaho native, she's been the news director here since 2011 and spent 3+ years as an EP there before that. Kate's also worked as a producer in Phoenix. She'll take over in March when longtime GM DOUG ARMSTRONG retires.
KMIR-TV, Palm Springs, CA…ROSS BECKER has left the Entravsion owned NBC/Univision duopoly after just more than a year as ND. Ross has spent most of his career as an anchor, working in Los Angeles, San Diego, Phoenix, Indianapolis, Salt Lake City, Las Vegas and Green Bay. The search is on for his replacement as you'll learn in the help wanted ad just below.
And while not a new opening, also check out the paid help wanted ad for the ND job at Nexstar's WFLA-TV in Tampa, just below.
Paid Help Wanted Ads:

News Director, WFLA-TV, Tampa, FL:
Nexstar Broadcasting, Inc. is looking for an experienced, successful News Director to lead its broadcast and digital news efforts in Tampa, FL, (DMA #11). Tampa is the home of a powerhouse, legacy NBC affiliate, WFLA-TV, a full power MyNet, WTTA-TV, and WFLA.com, one of the highest trafficked sites in Florida. WFLA's news operation produces more than 60 hours of local content each week. The emphasis on high quality, relevant local content is producing consistent ratings growth in all news areas while distinguishing WFLA as the clear-cut leader in serving our local communities. We seek the same focus and passion for locally produced content in our next News Director hire.
We seek a candidate with previous News Director experience, a minimum of 5 years of news management experience, and demonstrable evidence of success.
Are you a leader with a history of building high performance teams, energizing others to perform at their highest level and achieving outstanding ratings development? If yes, then you should email your resume and a short biography to Skip Valet, VP and General Manager, svalet@wfla.com. No telephone calls please.
Nexstar Broadcasting Group is a leading diversified media company that leverages localism to bring new services and value to consumers and advertisers through its traditional media, digital and mobile media platforms. Nexstar's current portfolio and pro forma acquisitions include 170 television stations with a footprint in 46 states while reaching 39% of all US television households and providing community portal websites in all 100 markets in the station group.
Nexstar Broadcasting is an equal opportunity employer.

News Director, KMIR/KVER, Palm Springs, CA:
If you're reading this you know what a News Director does: we want to know what you can do.
Can you lead a team, develop an innovative plan, break a few rules and lead a great television station into the future?
How would you incorporate all things digital and social into the equation every day?
How would you run a newsroom?
Lots of questions and we know there is not one right answer.
You just have to be willing to take chances, try new things, and know you'll work for a company willing to innovate. You will lead a multi-language newsroom producing newscasts in English and Spanish, working in best small market in America – Palm Springs.
Yes, it gets hot in the summer – but it's a dry heat. 🙂
As the snow continues to fall across the country, it will be 80 degrees here.
Apply with your thoughts on above to gsteinberg@entravision.com
EOE.

Executive Producer, WXIN/WTTV, Indianapolis, IN:
It's not your average executive producer job.
WXIN/WTTV, a Tribune Broadcasting station, is looking for a dynamic leader in our Indianapolis location. The ideal candidate is a strong communicator, proven newsroom leader, and can understand and incorporate brand initiatives for two distinct stations.
This is a great opportunity in a growing city, and a highly competitive news environment.
Must excel under multiple deadlines and bring bold, creative ideas for developing newscasts.
If it's you – apply by clicking here!

News Director, WOIO/WUAB-TV, Cleveland, OH:
We interrupt Rick's weekly update to bring you this paid help wanted ad: we want your help….and we'll pay you for it.
Cleveland19 in (appropriately) Cleveland, Ohio is looking for its next News Director. Cleveland19 is the brand name for the content we put on our CBS affiliate WOIO, our MyNetwork station WUAB, cleveland19.com, our OTT stations on Roku, Amazon Fire & AppleTV and our social media outlets, plus whatever gets invented next week that we don't know about yet.
Read the posting to see who we're looking for. Right now here's what's in it for you:
Raycom is a privately-owned company that is great to work for (you can click here to find out more about them.) It's a company that understands where the industry is going and encourages and rewards innovation. They are very forward thinking on the digital front and just recently launched a national investigative unit.
And then there's Cleveland. Don't think of the throwaway thumbnail sketches you've heard to describe Cleveland. It's not this. It's this, this, and this. It's a city making great improvements and with a lot of momentum. A vibrant downtown. A beautiful waterfront. A city with a perennial NBA contender in the Cavs, one of the biggest World Series threats in the Indians, and a team with nowhere to go but up in the Browns.
Hey, we've got some room to improve, too. Are you the person who wants to take it on this challenge?
Ok, if you've gotten this far you just might be interested. That, or you are actually Rick Gevers. If you'd like to apply, click here. We're looking forward to hearing from you.

Executive Producer, WTTG-TV, Washington, DC:
Fox 5 WTTG News, Washington DC the #1 News Station and most hours of local news is seeking a passionate, enthusiastic and creative Executive Producer to oversee the production of our #1 rated 10PM evening newscasts.
The ideal candidate must have a proven track record as an Executive Producer or similar managerial experience, with a dedicated, driven and tireless work ethic. A real passion for owning a show and the ability to work with on air talent on all editorial, performance and personnel issues a must.
Will oversee Producers, Writers, Editors Photographers and On Air Reporters and Anchors in disseminating all facets of the News, and Production of our talk and entertainment segments. Must have a strong news sense, with the ability to also run the control room during breaking news situations, and the ability to lead our team on large remote broadcasts. Qualifications: Understanding of ratings, meters, and audience flow, and the knowledge of how to use this information to attract a demographically driven audience. A strong understanding of the importance and use of social media required. Candidates need to be innovative, and bring ideas on how to evolve our broadcasts.
We require at least five years of experience as a TV newscast producer and Executive Producer in a medium to major market and a four-year college degree. Reference Position No. 7410
Qualified candidates should submit their resume and cover letter via the on-line application process at www.fox5dc.com (Note: website is undergoing maintenance and should be working by Monday, 1/15/18)

Executive Producer, WRAL-TV, Raleigh, NC:
Would you like to be a leader in a news operation with a commitment to excellence and the resources you need to succeed? WRAL, the dominant television station in the Raleigh-Durham-Fayetteville market, is seeking a strong Executive Producer to oversee the presentation and look of WRAL newscasts. We're looking for a leader who will coach the producing staff, write and approve scripts, review topical and image promotion, enhance weather and sports content, and contribute to special coverage. The ideal candidate will find new ways of presenting digital content in our newscasts while working closely with our graphics, promotion, and news management teams. We are looking for a person with outstanding communication skills, superb news judgment who excels at breaking news and has an eye for details. If you have a vision for graphics and a passion for memorable, creative and topnotch newscasts, this is the job for you. WRAL is locally owned by Capitol Broadcasting Company, a community-oriented company that offers some of the best benefits in the business.
Requirements include five years of experience in producing newscasts, two years of news management experience, a four-year college degree and a pre-employment drug screening. All candidates must apply online at www.cbc-raleigh.com.
EOE, M/F. All Capitol Broadcasting Company properties are tobacco free.
Capitol Broadcasting Company participates in E-Verify.
Other News Management Openings:
ASSISTANT NEWS DIRECTOR:
KTNV, Las Vegas, NV (listed 1/14/18)
WAAY-TV, Huntsville, AL (relisted 1/14/18)
KWWL-TV, Waterloo, IA (listed 11/26/17)
KVRR-TV, Fargo, ND (relisted 12/31/17)
KSBW-TV, Monterey, Salinas, Santa Cruz, CA (listed 1/14/18)
EXECUTIVE PRODUCER:
WTTG-TV, Washington, DC (listed 1/14/18, see ad above!)
KRIV-TV, Houston, TX (Evening EP, relisted 11/26/17)
KOMO-TV, Seattle, WA (2 openings, AM & PM, listing revised 12/16/17)
WRAL-TV, Raleigh, NC (listed 1/14/18, see ad above!)
WXIN/WTTV, Indianapolis, IN (new listing this week, see ad above!)
KGTV, San Diego, CA (Dayside EP, relisted 12/3/17)
WBNS-TV, Columbus, OH (Dayside EP, listing revised 11/26/17)
WPTV, West Palm Beach, FL (PM EP, listing modified 12/10/17)
WIVB-TV, Buffalo, NY (Nightside EP, relisted 12/31/17)
WJXT-TV, Jacksonville, FL (Nightside EP, relisted this week)
KMTV, Omaha, NE (AM EP, listed 1/14/18)
WTVG-TV, Toledo, OH (listed 12/23/17)
WAAY-TV, Huntsville, AL (relisted 1/14/18)
WISC-TV, Madison, WI (AM EP, relisted this week)
MANAGING EDITOR:
KDVR/KWGN-TV, Denver, CO (relisted 12/3/17)
KWCH-TV, Wichita, KS (new listing this week)
Names in the News (and other items):
Longtime New York newsman DREW SCOTT has joined WRCN-FM, a Long Island news radio station. He has extensive experience in New York news, as you'll learn on his Wikipedia page.
At KWCH-TV in Wichita, EVERETT CARLISLE has been promoted to morning EP. And producer MATT KALISH has been named a lead producer on the morning newscasts.
General Manager News and Notes:
JULIE ZOUMBARIS returns to Meredith's WNEM-TV in Saginaw/Flint, MI as General Manager. Here's the news release. Julie worked there in a variety of sales roles for 14 years. She's currently the Director of Sales for WRTV in Indianapolis. Julie's also worked as Director Sales for WISH-TV in Indianapolis.  She's also worked for WDTN-TV in Dayton, as well as for WEYI-TV in Flint. She replaces the retiring AL BLINKE.
Let's head down I-75 to Toledo, where CHRIS FEDELE has been named General Manager for Gray TV's WTVG-TV. Click here for the official release. Chris currently serves as Director of Sales and Marketing for WLEX-TV in Lexington. He's a former GM at WPTA-TV in Ft. Wayne, IN. Chris replaces PETE VETO who's been doing double duty as GM for both WTVG-TV and WJRT-TV in Flint. He'll now concentrate on WJRT.
And..as noted above in our 'New News Director Openings' section, KATE MORRIS has been promoted to GM at KTVB-TV in Boise.
Our Full List of Open ND Jobs:
Here's our list of open ND jobs as of Sunday, January 21, 2018:
It's unofficial, there may be others that are open, and some of these may have been filled. If you know of any in either category, please let me know: rick@rickgevers.com
Verizon Fios 1 News 800 Westchester Avenue, Rye Brook, NY 10573
WUSA-TV 4100 Wisconsin Ave NW Washington DC 20016
WUVG-TV 3350 Peachtree Road #1250, Atlanta, GA 30326 **
KOMO-TV 140 4th Ave N Seattle, WA 98109
WFLA-TV 200 S. Parker St. Tampa FL 33606 (see ad above!)
WTSP-TV 11450 Gandy Blvd, St. Petersburg, FL 33702
WOIO/WUAB-TV 1717 E. 12th Street Cleveland, OH 44114 (see ad above!)
KUVS-TV 1710 Arden Way, Sacramento CA 95815 **
WTMJ-TV 720 E Capitol Dr, Milwaukee, WI 53212
WJAX/WFOX 11700 Central Pkwy, Jacksonville, FL 32224
KOB-TV 4 Broadcast Plaza SW Albuquerque, NM 87104
WVLT-TV 6450 Papermill Drive Knoxville, TN 37919
WOWK-TV 350 Quarrier Street Charleston, WV 25301
KETV 1001 S. 10th Street Omaha, NE 68108
WPSD-TV 100 Television Lane. Paducah, KY 42003 (see ad above!)
WJHL-TV 338 E. Main Street Johnson City, TN 37601
KTVB-TV 5407 West Fairview Ave. Boise, ID, 83706
WTVM/WXTX-TV 1909 Wynnton Rd. Columbus, GA 31906
KHSL/KNVN-TV 3460 Silverbell Rd. Chico, CA 95973
KMIR-TV 72920 Parkview Dr. Palm Desert, CA 92260 (see ad above)
KECI-TV 340 W. Main St., Missoula, MT 59802
WDHN-TV PO Box 6237, Dothan, AL 36302
KFBB-TV P.O. Box 1139. Great Falls MT 59403
KRTV P.O. Box 2989, Great Falls, MT, 59403
**: Spanish language station