Friday, January 31, 2014 UPDATE:
There's news today of a news director opening in a top 25 market.
CORRIE HARDING, who's been the ND at WCNC-TV in Charlotte since November, 2009, is joining NBC News as Director, News Partnerships. He'll be based in New York. Before Charlotte, Corrie was an ND in Pittsburgh at WPXI-TV. He's also worked in Columbus, Cleveland (two stations), Washington, and Dallas.
Corrie's move is one of several we'll have in our full report, which I hope to be able to complete sometime later tonight.
regards,
Rick Gevers
**** ***** ****
Greetings:
We have a lot to tell you about this week, much of it involving THREE stations in Marquette, MI, of all places.
In all, FOUR new ND openings (TWO in Marquette!) and FIVE new NDs named (ONE in Marquette.)
This flurry of activity results in 23 stations looking for a new news director.
THREE of those opportunities are featured in our NINE paid ads below, along with ads for a wide variety of jobs, ranging from an Assistant ND in Chicago to an associate producer position in Raleigh. Be sure to check out the ads and let 'em know where you saw the vacancy when you apply.
Also this week, obituaries for TWO veteran news managers, one the daughter of a legendary news manager. In Names in the News, a Mississippi newsman (and former ND) is leaving his station after 40 years, a new executive in charge of the NBC Washington bureau, and a number of news managers on the move.
We'll also tell you about a former ND returning to her old station as GM, and a number of senior management changes in a reorganization at Journal Broadcasting.
It's a lengthy report this week, so grab your favorite beverage, settle down, and read on!

New News Director Openings:
KCEC-TV, Denver, CO…LUISA COLLINS is being promoted by Entravision/Univision to be VP of News, Social Affairs, and Wellness. That promotion will take her to Los Angeles. She's been the ND here for more than six years.
KCEN-TV, Temple, TX…(updated 1/27/14) veteran ND JIM HOLLAND plans to retire from this London Broadcasting owned NBC affiliate in May.  He's been the ND here since 2009, and has also been a news director in Dallas, Fresno, and Syracuse.
WLUC-TV, Marquette, MI…REGINA ROBINSON has reportedly resigned as ND of this NBC affiliate, according to a blog post by former WLUC ND BRIAN CABELL, who you may remember as a former CNN reporter. Regina had been ND here for two years.
WBUP/WBKP, Marquette, MI…CYNTHIA THOMPSON is moving across town to WJMN-TV to become the start-up ND/anchor for this soon to launch news department. WJMN is a CBS affiliate, owned by Nexstar Broadcasting.
It's not a new opening, but I did want to call your attention to the opportunity at WFLA-TV in Tampa, which is repeating its ad. You can see that below.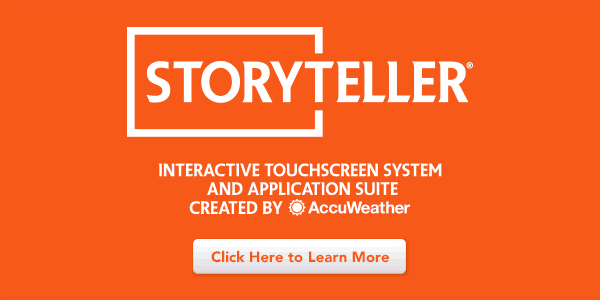 Newly Named News Directors:
WKBW-TV, Buffalo, NY…LISA POLSTER has been promoted to ND here. She's been the Assistant ND for this Granite owned ABC affiliate for the last year, and first rejoined the station in 2009 as EP. She replaces POLLY VAN DOREN who's leaving after 17 months as ND for the same job at WKEF/WRFT-TV in Dayton, as you'll read below.
WKEF/WRGT, Dayton, OH…as noted above, POLLY VAN DOREN will be the next ND for this Sinclair owned duopoly. She's been the ND at WKBW-TV in Buffalo for the past 17 months, and spent 14 years as ND for KOLR-TV in Springfield, MO. Polly's also worked as an anchor in Evansville and Paducah. In Dayton, she replaces WES FINLEY who left the station in October after three years as ND.
KVAL/KMTR-TV, Eugene, OR…LARRY JOHNSON has been named ND of this recently acquired by Sinclair duopoly. He's been a longtime employee of KSEE-TV in Fresno, where he's been the EP. He replaces SEAN FLANAGAN who has left the station.
KION-TV, Salinas/Monterey, CA…LESLIE MILLER has been named ND for this CBS affiliate, which was recently acquired by News Press & Gazette Broadcasting. Leslie once served as an interim ND for another NPG station, KJCT-TV in Grand Junction, CO. She's also worked in Atlanta, Houston, Tampa, Phoenix (two stations), New Orleans, and Palm Desert, CA. Most recently, she's been working as a producer and writer for non-news clients. I believe she replaces JANA GRAY who was the ND there for about a year.
WJMN-TV, Marquette, MI…we told you above that CYNTHIA THOMPSON will be the first ND and anchor for a new newscast at this Nexstar owned CBS affiliate. She's been the ND at cross-town ABC affiliate WBUP/WBKP-TV for more than 3 1/2 years. Earlier in her career, she worked at WLUC-TV, so (as we like to say) has scored the Marquette hat trick.
Paid Help Wanted Ads:

News Director, WFLA-TV, Tampa, FL:
Media General's NBC affiliate in Tampa, FL, WFLA-TV, is accepting applications for News Director.
If you're a news leader who possesses solid journalistic judgment, is aggressive about audience share growth, understands what it takes to build a winning culture and is looking for the right newsroom to make it all happen then you're reading the right job posting. WFLA is looking for a news leader with a proven broadcast and digital track record. The right candidate is a strategic thinker, a clear communicator and a collaborative department head.
We're looking for a news director that understands how to differentiate WFLA from the competition with strong, well branded reporting and a keen understanding of developing and implementing measurable strategies for audience growth on all platforms. Responsibilities also include: developing/hiring the team, research analysis, building budgets and overseeing our journalistic standards.
Qualifications needed include a Journalism degree, B. A. or B. S. from an accredited college or university and 5 years or more senior level news management experience at a network or network affiliated local television station.
Please complete the online application at https://jobs.mediageneral.com, upload your resume and cover letter, or send your resume to:
WFLA
Attn: Human Resources
200 S. Parker Street
Tampa FL 33606
EOE M/F/D/V Background check and drug test required.

Assistant News Director, WFLD-TV, Chicago, IL:
WFLD/WPWR-TV, Chicago, seeks an Assistant News Director responsible for managing daily aspects of the Stations' television news operations.
The position requires establishing of news content and production goals while motivating staff to achieve ratings growth. The asst. news director will attend to scheduling issues, and work on coaching and holding newsroom personnel to standards of excellence. This manager must have the ability to keep pushing the definition of the electronic news on all three platforms to engage viewers while maintaining the overall progressive and differentiated look of the news product. This would include the integration of social media, social media newsgathering techniques and mobile media.
Responsibilities also include working with the assignment desk, producers and reporters on the development of differentiated content and unique storytelling techniques. This individual will play a large role in the direction of the newsroom on a daily basis, and all other duties as assigned and deemed appropriate.
REQUIREMENTS: Candidate must have a degree in journalism or related field, strong ethical standards and communication skills. The position requires an aggressive, highly motivated, organizationally sound news leader with proven team building skills and a winning attitude.
The ideal candidate should be a creative self-starter with great writing skills and a clear vision of what makes a newscast relevant, urgent and important. The position demands an accomplished record of achievement and previous asst. news director experience or equal in a major market competitive environment.
Please send resume and cover letter to wfld-hr@foxtv.com.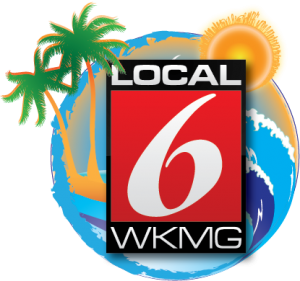 Assignment Manager, WKMG-TV, Orlando, FL:
Are you driven to own breaking news? Are you relentless in your pursuit of unique enterprise stories? Are you the one in your newsroom who fights for stories that matter to viewers? Do you know how to use social media to find news and make sure it is a top priority in delivering news?
If your answers were "yes" to these questions, you could be Local 6's next Assignment Manager.
WKMG-TV, the CBS affiliate in Orlando, FL is seeking a newsroom leader who is engaged and organized. You'll supervise our assignment desk, lead newsroom planning, and focus on generating exclusive stories for our 11 PM newscast.
Orlando is a dynamic news market with major (and often bizarre) stories breaking daily. And it's a great place to live, especially in the winter.
For more information including the full job description and requirements, click on this link.
Send your cover letter and resume to WKMG Assistant News Director Sean McNamara at smcnamara@wkmg.com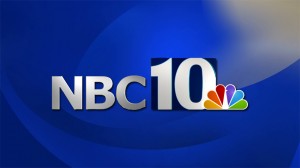 ExecutiveProducer, WJAR-TV, Providence, RI:
WJAR, the leading news station in Providence, RI, is looking for a creative, high-energy Executive Producer.
The ideal candidate will oversee production of WJAR newscasts and will work closely with producers, as well as reporters, assignment desk editors and other news managers on newscast production, story selection and coverage strategies.
Our next Executive Producer will lead the way with powerful and accurate broadcast writing that consistently infuses that station's brand. The winning applicant will have a passion for breaking news and weather, and get an adrenaline rush during wall-to-wall coverage. A minimum of 3 years newscast producing experience and 1 year of management experience preferred.
Qualified applicants may apply by sending their resume via email to: jschenck@wjar.com or by mail to:
WJAR-TV
Attn: Human Resources
23 Kenney Dr.
Cranston RI 02920-4403
or apply online at www.mediageneral.com/careers.
Background check and drug screen required. EOE M/F/V/D

Newscast Producer, KRDO-TV, Colorado Springs, CO:
If you are looking for an opportunity to work in a great news market in a beautiful setting, here's your chance. Our staff covers stories that receive national attention.
KRDO-TV, the ABC affiliate in Colorado Springs, is seeking an aggressive, highly motivated TV News Producer. Colorado Springs is just an hour away from Denver and it is very common for people to make a major market jump from KRDO-TV.
Job Description:
The candidate will have strong formatting and writing skills. We are a fast-paced newsroom that puts an emphasis on enterprise reporting, breaking news and weather coverage. Duties include directing reporters and photographers, responding to viewer inquiries, and making regular "beat" calls to police and fire agencies to stay on top of breaking news. You must have a winning attitude and want to be an integral part of the "big story
Required Qualifications:
A degree in journalism, mass communications or equivalent experience is required. You will need to have excellent verbal and written communications skills and strong attention to detail. Must be a good team leader, proficient in multi tasking and have a flexible schedule. Two years of broadcast news producing experience is required.
Please send resumes/demo reels to:
NewsChannel 13
Attn: Human Resources
399 S. 8th Street
Colorado Springs CO 80905
You can also apply via an email to: personnel@krdo.com or via fax: (719) 575-6327
Successful candidate must pass a drug test and background check.
News Channel 13 is an Equal Opportunity Employer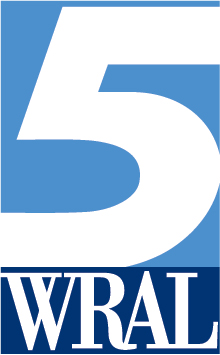 Associate News Producer, WRAL-TV, Raleigh, NC:
WRAL, the dominant television station in the Raleigh-Durham-Fayetteville market, is seeking a creative and driven associate news producer. The AP will assist in all aspects of producing newscasts and special coverage; this includes writing stories, pitching story ideas, creating graphics, even leading the production team in the control room.
The person in this position will be trained to produce newscasts and may be called on to fill-in produce. Prerequisites for working in our fast-paced newsroom are good judgment, knowledge of current events, strong writing skills and the ability to perform well under high pressure.
Must have a four-year college degree or be in the process of obtaining one. Previous journalism experience is required and previous broadcast journalism experience is preferred.
This is a part time position, approximately 30 hours per week. A pre-employment drug screening is required.
All candidates must apply online at http://www.capitolbroadcasting.com/careers/.
EOE, M/F. All Capitol Broadcasting Company properties are tobacco free. Capitol Broadcasting Company participates in E-Verify.
POSTED: January 23, 2014 CLOSING: February 6, 2014
It is the policy of the company to be fair and impartial in all relations with employees and applicants for employment. No person will be discriminated against in employment because of race, color, religion, age, sex, military status, national origin, physical/mental disability, or any other characteristic protected by applicable federal or state law.

News Director, WIAT-TV, Birmingham, AL:
CBS42 is looking for an energetic, driven person who can motivate, empower, unite, and build winning news teams. The ideal candidate must be a champion of change, possess good leadership skills, people skills, and be effective at managing on-air talent. We are searching for a strategic thinker with a keen understanding of developing and implementing measurable strategies for audience growth on all platforms. Must know how build teams that own breaking news/severe weather coverage and have a proven track record of running successful news organizations. Most of all the News Director must be a tough competitor who is passionate about winning.
Birmingham, a top 50 market, is a hidden treasure of the south. The #1 CBS Affiliate for SEC football. Birmingham has a culturally rich environment with leading research hospitals, world renowned restaurants, and golf courses.
Whether you are in the market for metropolitan living or a great place to raise a family, you will soon find out why Birmingham is called the Magic City.
Applicant must have at least five years' experience as multi-platform news manager in a metered market. College degree in journalism or communications preferred.
Pre-employment background check.
Please send cover letter, resume, and link or DVD reel to: hr@cbs42.com
or via mail to:
Human Resources
WIAT-TV
2075 Golden Crest Drive
Birmingham AL 35209
No phone calls please. LIN Media is an Equal Opportunity Employer, M/F/D/V.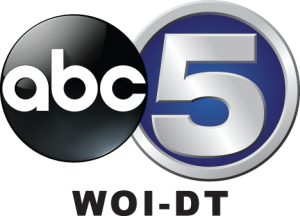 News Director, WOI-TV, Des Moines, IA:
WOI/ABC5 in West Des Moines, Iowa seeks an experienced, hands on News Director to lead a growing and expanding local news department.
The successful candidate must have an understanding of what "local" news is and how to engage our viewers with relevant content. He/she will hire, mentor and lead a team of skilled professionals. Solid news judgment, great communication skills and exceptional storytelling techniques are a must. Five-ten years of experience as a primary news manager is preferred. Knowledge of digital media, social media and mobile website journalism is required. Play a major role in shaping coverage for the "First in the Nation" Iowa Caucuses.
Des Moines is the state capital and home to many large corporations. Forbes magazine listed Des Moines as the number one city for business and careers.
QUALIFICATIONS: Qualified applicants should have a Broadcast Journalism or Communications degree from an accredited four year College, University or equivalent experience and a minimum of five years in news management experience as well as a deep understanding of news in the digital world.
TO APPLY: Send you news philosophy and resume to: hr@myabc5.com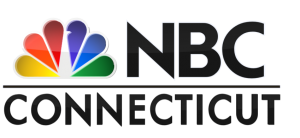 Managing Editor, WVIT-TV, Hartford, CT:
NBC Connecticut is looking for a Managing Editor to manage employees in the assignment desk, photography and truck operator units.
Responsibilities include interviewing, hiring, and training employees; planning, assigning and directing work; appraising performance; rewarding and disciplining employees; addressing complaints and resolving problems.
Our ideal candidate is someone with 3 years' experience in news management delegating, assigning, setting objectives, providing positive feedback and taking corrective action, if necessary.
Two years' experience as an Assignment Editor and the ability to assign duties in accordance with company policies and union's collective bargaining agreement.
To learn more and to apply online visit www.nbcunicareers.com
Other News Management Openings:
ASSISTANT NEWS DIRECTOR:
News 12 New Jersey, Edison, NJ (listed 12/6/13)
WFLD/WPWR-TV, Chicago, IL (new listing this week, see ad above!)
KIAH-TV, Houston, TX (listed 12/15/13)
KPHO-TV, Phoenix, AZ (listed 12/15/13)
WFLA-TV, Tampa, FL (relisted 11/24/13)
WTSP-TV, Tampa, FL (listed 12/22/13)
KOIN-TV, Portland, OR (relisted 11/24/13)
KUSI-TV, San Diego, CA (listed 1/12/14)
EXECUTIVE NEWS PRODUCER:
KTVU-TV, Oakland/San Francisco, CA (Special Projects, listing revised 12/6/13)
WFLA-TV, Tampa. FL (relisted 11/24/13)
KCRA-TV, Sacramento, CA (listed 1/12/14)
WSMV-TV, Nashville, TN (relisted 1/12/14)
KSHB-TV, Kansas City, MO (AM EP, relisted 12/22/13)
WDJT-TV, Milwaukee, WI (PM EP, relisted 11/24/13)
WJAR-TV, Providence, RI (new listing this week, see ad above!)
KTUL-TV, Tulsa, OK (relisted 12/22/13)
KGUN-TV, Tucson, AZ (Morning EP, listed 1/18/14)
WSJV-TV, South Bend/Elkhart, IN (listed 12/15/13)
WJCL/WTGS-TV, Savannah, GA (Digital EP, listed 12/1/13)
WKBN-TV, Youngstown, OH (2 openings, Dayside EP & Digital EP, listing revised 1/12/14)
NEWS OPERATIONS MANAGER:
WSB-TV, Atlanta, GA (Assistant News Ops. Mgr, relisted 1/12/14)
ASSIGNMENT MANAGER:
WKMG-TV, Orlando, FL (new listing this week, see ad above!)
MANAGING EDITOR:
KTXL-TV, Sacramento, CA (listed 12/1/13)
WVIT-TV, Hartford, CT (listed 1/18/14, see ad above!)
Obituaries:
DICK JOHN, a former news director at KHOU-TV from 1968-1975, died in his sleep earlier this week. He was 84. During his time at KHOU, he hired JESSICA SAVITCH, LINDA ELLERBEE, and DENNIS MURPHY, among others. He maintained his own website, though it appears the most recent post was last August.
MARY MARTIN, a former deputy bureau chief for CBS News' Washington bureau, died of cancer January 14th. She left the network in 2001 after 27 years with the network. She's the daughter of the late JIM SNYDER, the longtime Post-Newsweek news executive, and the sister of CATHERINE SNYDER, Managing Editor of WRC-TV in Washington. More details in this obituary from the Washington Post.
Situations Wanted:
We offer a free situations wanted ad to news managers who are out of work and looking for a new opportunity. If you'd like to state your case to a well targeted audience, email me an item (max. 150 words). You may include a link to a website, an email address, and a photo. You must include your name. I'll run it for one week. I don't represent or endorse those listed, but merely trying to help.
Names in the News:
BERT CASE, who has been an ND at several Jackson, MS, stations, is leaving WLBT-TV next week, just short of his 40th anniversary with the station and the day after his 75th birthday. He anchors the 5:00 news and reports for the NBC affiliate. There appears to be some question whether his departure is his idea or the station's.
ALEX WALLACE, senior VP of NBC News, has been named executive in charge of the network's Washington bureau. Both the bureau chief and EP of Meet the Press will report to her.
WDTN-TV in Dayton, OH, has hired KATHERINE LOY as its new morning EP. She had been a producer at WCPO-TV in nearby Cincinnati, where she worked with WDTN news director DENISE ECK.
STEVE DIORIO, the former ND at WDTN, has landed at the University of Alabama's owned WVUA-TV, where he is the Associate Director of News and Sports.
JOE GRAGG has been promoted to Assignment Manager for WCYB-TV in the Tri-Ciites market in Tennessee. He's been the Chief Photographer there.
Former Bloomberg (and CNN) employees BOB MORRIS and JANE KING have launched LilaMax Media, which offers custom live reports from the NASDAQ market site. You may know that Bloomberg eliminated its service at the end of 2013.
Finally, our apologies to BRANDI BACHMAN, whose last name I had wrong last week, in reporting her move to KCRG-TV in Cedar Rapids as EP.
General Manager Notes:
Journal Broadcasting announced a reorganization of its senior management team this week. You can read all about it by clicking here. Among those with new responsibilities is one-time ND JIM PRATHER who will remain GM of the company's Las Vegas station.
Congratulations to TRACEY ROGERS, who returns to Memphis as GM of Raycom's WMC-TV. She had previously been ND there before a promotion sent her to Jonesboro, AR, as GM of the company's KAIT-TV.
Our Full List of ND Openings:
Here is my list of stations with open ND jobs, as of Sunday, January 26, 2014:
If you know of any additions/deletions/updates, please email me at: rick@rickgevers.com
KWHY-TV 1201 West 5th St., # T-900 Los Angeles CA 90017 *
KTTV 1999 S. Bundy Dr. Los Angeles CA 90025
WFLA-TV 200 S. Parker St. Tampa FL 33606 (see ad above!)
WLTV 9405 NW 41st St. Miami FL 33175 *
KCEC-TV 777 Grant St. #110 Denver CO 80203 *
WESH-TV 1021 N. Wymore Rd. Winter Park FL 32789
WVIT-TV 1422 New Britain Avenue West Hartford, CT 06110
KVDA-TV 6234 San Pedro San Antonio TX 78216 *
KWEX-TV 411 East Durango San Antonio TX 78204 *
WHP-TV 3300 North 6th Street Harrisburg PA 17110
WIAT-TV 2075 Golden Crest Drive Birmingham AL 35209 (see ad above!)
WHAS-TV 520 W. Chestnut St. Louisville KY 40203
WALA-TV 1501 Satchel Paige Blvd. Mobile AL 36606
WOWK-TV 555 Fifth Ave. Huntington WV 25701
WOI-TV 3903 Westown Parkway West Des Moines IA 50266 (see ad above!)
WAAY-TV 1000 Monte Sano Boulevard Huntsville AL 35801
KCEN-TV 314 South Intestate 35 Eddy TX 76524
WSJV-TV 58096 County Rd. #7 Elkhart IN 46517
KWQC-TV 805 Brady St. Davenport IA 52803
WJHG-TV, 8195 Front Beach Rd. Panama City Beach FL 32407
KVEO-TV 394 N. Expressway Brownsville TX 78521
WLUC-TV 177 US Highway 41 East Negaunee MI 49866
WBUP/WBKP-TV 1705 Ash Street Ishpeming MI 49849
* Spanish language station