Wednesday, January 7, 2015 UPDATE #2:
The first of the year has brought a flurry of news director changes!
The latest finds KGTV (Scripps/ABC) in San Diego announcing its new ND. It's TIFFANI LUPENSKI, currently ND for Sinclair's KATU-TV in Portland. Tiffani's has worked for this ABC affiliate for four years, first as Assistant ND and (since August, 2012) as ND. She's also worked in Seattle, Denver, Birmingham, Lake Charles, LA, and for CNN and for radio stations in both Atlanta and San Antonio.
Another Sinclair News Director announced his departure today, and he's one of the longest tenured news directors in the country. DAVID LOWELL is leaving KFDM-TV, the CBS affiliate in Beaumont, TX, at the end of the week. He's been the news director here for 28 years, and at the station (in his second stint there) for 34 years. He also worked as a photographer in Oklahoma City and in Columbia, MO. Of note…one of David's three daughters is a producer in Dallas.
A busy week to be sure, and thus a full newsletter this weekend!
Wednesday, January 7, 2015 UPDATE:
Several items to share with you today…two of them have not yet been reported elsewhere, as best I can tell.
In Orlando, TIM GERAGHTY is leaving Brighthouse Networks' Central Florida News 13. I'm told his departure is linked to a reorganization there. He's been the Senior Director of News at this cable channel for almost three years, has been an ND in Miami, Sacramento and Grand Rapids, MI, and has worked in Kansas City, Kalamazoo, and Columbia, MO. His Linkedin page has the full background.
KUTV (Salt Lake City) News Director JENNIFER DAHL has been promoted to Group News Director for Sinclair Broadcasting, which owns KUTV. She's been the news director there for more than four years, spent 2+ years as Director of News and Marketing for Tribune. She'd been the Assistant News Director for KUTV before taking the Tribune position. (Her linkedin page is here.) Jennifer's also worked at KTVK-TV in Phoenix. She'll work with Sinclair's West Coast stations.
Finally, an item that you may have seen elsewhere: Congratulations to former newsman STEVE WEINSTEIN who's been promoted to General Manager of Scripps' WEWS-TV in Cleveland. The news release is here. He's been the GM for Scripps' KERO-TV in Bakersfield for 2+ years. But his background is news: he spent more than six years as news director for Scripps' KJRH-TV in Tulsa, almost three years as news operations manager for WMAR-TV in Baltimore, and ten years as chief photographer at WBFF-TV in Baltimore.
We'll have a very full newsletter later this week!
Monday, January 5, 2015 UPDATE #2:
It's a busier day that I knew when I updated the site less than an hour ago.
We've since learned that two Gannett news directors are leaving for new jobs.
BILL SIEGEL, who's been the News Director at WWL-TV in New Orleans since 2011, is moving to Scripps as a Director of News Strategy. Here's the news release. The move reunites him with Scripps' VP/News, SEAN McLAUGHLIN. They worked together at KMOV-TV in St. Louis when Sean was the ND and Bill was an EP. Bill's also worked in Milwaukee, San Antonio, and Palm Springs, CA.
Speaking of San Antonio, KENS-TV ND TRISTON SANDERS is leaving after two years to take a consultant job with Frank N. Magid Associates, to be based in New York.  In the small world department, she worked with Bill Siegel at WWL, where she was the Assistant News Director.  She's also been a news director in Tallahassee, worked as an anchor or reporter in Ft. Myers and Sarasota, and as a producer in Miami and Tampa.
And…no surprise here…noted Patriots fan DAN SALAMONE was first to point out the error in my earlier UPDATE about his departure from WOIO/WUAB-TV in Cleveland. His Patriots play Baltimore this weekend, not Pittsburgh. (Another noted Patriots fan, ESPN's AL JAFFE, was not far behind in correcting me.)
As I said…it's been a busy week already!
Monday, January 5, 2015 UPDATE:
Greetings:
After nine years on the job, DAN SALAMONE told his staff today he's leaving as News Director for WOIO/WUAB-TV in Cleveland at the end of the week.  Dan says his decision to move on came after a lot of reflection over the past month. You can read his note by clicking here.
Dan's been a news director in Detroit, Portland, OR, Albuquerque, and Providence.
His note says he's off on a planned vacation this weekend. I'd guess there's a good chance that involves a trip to see his beloved New England Patriots play the Ravens!
Two other notes:
Congratulations to former News Director SANDY BRELAND who today was named a Group Vice-President for Raycom Media. Sandy's currently GM of WVUE-TV, which Raycom runs via a shared services agreement with Louisiana Media Company. She'd been the news director for WWL-TV in New Orleans for years, and later ND for KTVK-TV in Phoenix. She first joined Raycom as GM of the company's WAFB-TV in Baton Rouge.
She'll be replaced as GM of WVUE by TIM INGRAM who's currently GM of Raycom's KFVS/WQWQ-TV in Cape Girardeau, MO.
And apologies to KIMBERLY WYATT whose name I bungled in our last newsletter in reporting her move to news director for WEAR-TV in Pensacola.
It's already been a busy week, and it's barely Monday afternoon. We'll have all the news in our full newsletter this weekend.
**** ***** ****
Greetings:
I hope your holidays were happy. Mine will be a little better if the Indianapolis Colts beat Cincinnati tomorrow.
Just ONE ND change this week…as a Sinclair news director is promoted. That leaves our count of open ND jobs at 27 stations.
ONE of those open ND jobs (actually an ND/Anchor position) is among THREE paid help wanted ads this week, including an EP opening in Houston.
We have an obituary for a former Florida, Virginia, and Indiana news director, and updated information on the passing of former ND and GM JIM BOYER.
And there are a few items in Names in the News.
All that and more after this reminder about an approaching deadline for applications for the next Carole Kneeland Project seminar.

The Kneeland Project Accepting Applications Now.
Start your New Year right. Apply today!
You have only one week left to apply for The Kneeland Project's next session, which will be held March 4-7 in Austin, Texas.
Thanks to Kneeland's generous funders, this opportunity is nearly free for 18 selected participants. The Kneeland Project pays for all tuition costs as well as hotel and several meals.
"The Kneeland Project was an amazing experience where I learned new skills that are helping me and my team be better journalists every day. I am definitely a better leader after attending Kneeland." – Carrie Hofmann, KSHB news director, Kansas City
In a recent survey of Kneeland Fellows, 100% reported they still regularly use lessons learned at Kneeland, believe that time spent at Kneeland improved their career, and said they have recommended Kneeland to a friend or colleague.
You'll leave the program with a solid plan to guide your leadership decisions starting the day you return to your newsroom. This isn't theoretical information that you will put on a shelf and neglect. Every participant will walk away with concrete action items to implement immediately that will make a difference in their station…and their life.
It's an intensive program unlike any other. It's practical. It's highly interactive. It produces long-lasting results. Journalists return to their stations refreshed and ready to tackle the sometimes overwhelming challenges newsrooms now face.
There's an easy way to apply!  Just click here.
Remember – apply before next Friday, January 9th. Only 18 news directors will be selected for this program. Apply now!
New News Director Openings:
KGBT-TV, Harlingen, TX…KIMBERLY WYATT has left one Sinclair station for another. She's the new ND at WEAR-TV in Pensacola, FL. More below.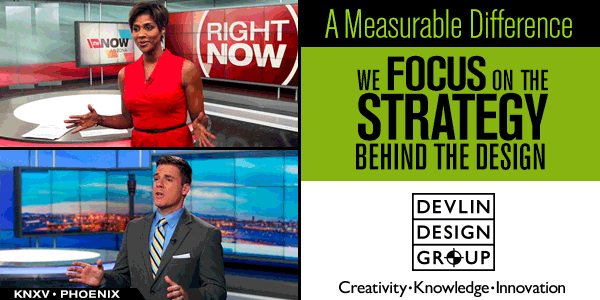 Newly Named News Directors:
WEAR-TV, Pensacola, FL…KIMBERLY WYATT is on the job as the new news director for this Sinclair owned ABC affiliate. She's been the ND at Sinclair's KGBT-TV in Harlingen, TX, for the last 7 1/2 years, and previously worked as an executive producer for that CBS affiliate.
Paid Help Wanted Ads:

Executive Producer, KPRC-TV, Houston, TX:
KPRC-TV Local 2, the Graham Media Group owned NBC station in Houston, Texas, is looking for an Executive Producer who is aggressive, competitive, and wants to win every newscast.
Responsibilities:
Houston is a growing city and we need an Executive Producer who can help develop stories that are compelling to our very diverse audience. We need someone who can showcase stories, has good story ideas, knows how to leverage web and social media to help drive ratings, and gets the importance of engaging storytelling, stand-ups and live shots. Our Executive Producers need to react to breaking news and weather quickly and be willing to scrap stories the team has been working on all day to get it covered. You will also help manage anchors, producers, reporters, photographers and editors. In addition, you will be involved in daily planning and sweeps projects.
Qualifications:
Extensive knowledge of television news.
Excellent interpersonal and communication skills required
Able to lead a team and achieve objectives
Must have the ability to work in a fast paced environment calmly and manage deadline pressures.
3-5 years experience as an Executive Producer in a television news operation required.
Must be a strong writer and copy editor.
You will also be on the weekend on-call manager rotation.
College degree in journalism or broadcasting preferred
Comments:
Any offer of employment is conditional upon the successful completion of a pre-employment alcohol and drug screening, investigative background check, employment/education verifications and reference checks. You must hold a valid driver's license and be insurable under Texas Law.
To apply, please send resume to:
Rhonda LaVelle
News Director
KPRC-TV, Local 2
8181 Southwest Freeway
Houston, Texas 77074
rlavelle@kprc.com
No Phone Calls Please – EOE/DRUG-FREE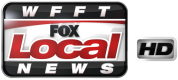 News Director/Anchor, WFFT-TV, Ft. Wayne, IN:
If you are an experienced broadcast journalist with on-air and newsroom leadership experience, then we are interested in you. You must be a compelling on air anchor with an added ability to write the competitive and strategic master plan for the newsroom. This is a great opportunity for someone to join and lead a highly competitive and accomplished FOX newscast that has earned four Emmy nominations and twice awarded Best Newscast.
The successful candidate must have an understanding of local news, as well as the ability to coach reporters to be enterprising with their story generation, as well as compelling and relevant with their content. Must have the ability to effectively deliver product on multi-media platform and make it relevant to the next generation of news viewers. This is a unique opportunity to take an award winning product to the next level. Solid news judgment, great communication skills and exceptional leadership are a requirement.
Fort Wayne is located in northeast Indiana and is the second largest city in Indiana and the 76th largest city in Country. The Fort Wayne market is an extraordinary place to live and work, offering affordable living and an active lifestyle. Fort Wayne has been honored with several awards for quality of life and is a multiple winner of the All American City Award.
Please send resumes and support materials to:
WFFT Fort Wayne
Attn: Bill Ritchhart
3707 Hillegas Road
Fort Wayne IN 46807
email: Britchhart@wfft.com
Nexstar Broadcasting is an equal opportunity employer.

Assignment Manager, WBNS-TV, Columbus, OH:
10TV News, Central Ohio's News Leader, seeks an Assignment Manager to plan and drive hard news coverage for the number one station in Central Ohio.
The successful candidate will be responsible for day-to-day news coverage, executing enterprise coverage, and long-range news planning. Must have exceptional news judgment, be extremely resourceful, and make enterprising a priority. Must be able to manage assignment editors, assist crews with computer assisted reporting skills, and own breaking news utilizing satellite and live trucks, and helicopter.
The successful candidate will have excellent communication skills coupled with the ability to work effectively under pressure; strong social media skills are preferred. This position requires at least three years experience in a television newsroom.
Qualified candidates may apply online at www.dispatchbroadcast.com.
DISPATCH BROADCAST GROUP IS AN EQUAL OPPORTUNITY EMPLOYER.
WE ARE A DRUG-FREE WORKPLACE.
Other News Management Openings:
ASSISTANT NEWS DIRECTOR:
WBZ-TV, Boston, MA (listed 11/9/14)
WFTS-TV, Tampa, FL (listed 12/27/14)
KSHB-TV, Kansas City, MO (listed 12/27/14)
WHTM-TV, Harrisburg, PA (listed 11/30/14)
KSLA-TV, Shreveport, LA (relisted 12/14/14)
EXECUTIVE NEWS PRODUCER:
WCAU-TV, Philadelphia, PA (relisted 11/1/14)
WFAA-TV, Dallas, TX (listed 12/21/14)
WFXT-TV, Boston, MA (listed 12/27/14)
WUSA-TV, Washington, DC (TWO openings, listed 11/21/14)
KPRC-TV, Houston, TX (new listing this week, see ad above!)
KOVR-TV, Sacramento, CA (PM EP, relisted 11/9/14)
KXTV, Sacramento, CA (PM EP, relisted 11/1/14)
KTXL-TV, Sacramento, CA (PM EP, listed 10/19/14)
WSMV-TV, Nashville, TN (Morning EP, listing revised 11/30/14)
WTMJ-TV, Milwaukee, WI, (AM EP, PM EP & Spec. Projects, relisted 10/11/14)
WSPA-TV, Greenville/Spartanburg, SC (AM EP, listed 10/11/14)
WIAT-TV, Birmingham, AL (listed 11/1/14)
WGHP-TV, Greensboro/High Point, NC (Morning EP, listing revised this week)
WHTM-TV, Harrisburg, PA (listed 11/16/14)
WIVB-TV, Buffalo, NY (listed 12/14/14)
WMTW-TV, Portland, ME (AM EP, listed 10/19/14)
WCYB-TV, Tri-Cities, TN (relisted 10/11/14)
WTXL-TV, Tallahassee, FL (listed 11/16/14)
ASSIGNMENT MANAGER:
Central Florida News 13, Orlando, FL (relisted 11/16/14)
WBNS-TV, Columbus, OH (listed 12/27/14, see ad above!)
MANAGING EDITOR:
WFXT-TV, Boston, MA (listed 11/1/14)
WCPO-TV, Cincinnati, OH (relisted 10/26/14)
NEWS OPERATIONS MANAGER:
WCAU-TV, Philadelphia, PA: (relisted 11/1/14)
Obituaries:
Funeral servies will be held Tuesday, January 6, at St. Michel's Church in Exeter, NH, for former news director JIM LaBRANCHE. He died suddenly the day after Christmas at a Miami hospital.  Jim served as a news director in Tampa, Jacksonville, FL, Roanoke, and Terre Haute, before leaving the TV business about eleven years ago to open his own business as a wedding photographer.  More details, including next of kin and memorial suggestions, in this obituary.
And if you missed our update last week on arrangements for JIM BOYER, there will be no formal funeral service for the longtime news director and GM. But this note contains suggestion on how to honor Jim, along with memorial suggestions and contact information for his survivors.
Situations Wanted:
We offer a free situations wanted ad to news managers who are out of work and looking for a new opportunity. If you'd like to state your case to a well targeted audience, email me an item (max. 150 words). You may include a link to a website, an email address, and a photo. You must include your name. I'll run it for one week. I don't represent or endorse those listed, but merely trying to help.
Names in the News…and other things:
JESSE GOSSELIN has been promoted to Digital EP for WTNH-TV in Hartford/New Haven, CT. He had been a marketing producer there.
DONNA HAYES has been promoted to Executive Producer at WGHP-TV in Greensboro/Winston Salem, NC. She has been the 8:00 AM producer for this FOX affiliate. She's worked there for 15 years, and previously worked at another station in the market and in Greenville, NC.
General Manager News:
Nothing to report this week. Let me know if any moves you learn about by sending me an email to: rick@rickgevers.com
Our Full List of ND Openings:
If you know of any additions/deletions/updates, please email me at: rick@rickgevers.com
Here is my list of stations with open ND jobs, as of Saturday, January 3, 2015.
WPIX-TV 220 E. 42nd Street New York NY 10017
KWHY-TV 4975 W. Pico Blvd Los Angeles,CA 90019 *
KOMO-TV 140 Fourth Ave. North Seattle WA 98109
KCEC-TV 777 Grant St. #110 Denver CO 80203 *
KMGH-TV 123 Speer Blvd. Denver CO 80203
KSDK-TV 1000 Market St. St. Louis MO 63101
KGTV 4600 Air Way San Diego CA 92101
WCMH-TV 3165 Olentangy River Rd. Columbus OH 43202
WHBQ-TV 485 South Highland Memphis TN 38111
WGHP-TV 2005 Francis St. High Point NC 27263
WBIR-TV 1513 Hutchison Ave Knoxville TN 37917
WEAR-TV 4990 Mobile Highway Pensacola FL 32506
WOWK-TV 555 Fifth Ave. Huntington WV 25701
WACH-TV 1400 Pickens St. Columbia SC 29201
WSYR-TV 5904 Bridge St. East Syracuse, NY 13057
KGBT-TV 9201 West Expressway 83 Harlingen, TX 78552
KFSM-TV 485 South Highland Ft. Smith AR 72901
WMBF-TV 918 Frontage Road East, Myrtle Beach, SC 29577
WTAJ-TV 5000 6th Ave. Altoona, PA 16603
WFFT-TV 3707 Hillegas Rd. Ft. Wayne IN 46807 (see ad above!)
WDAZ-TV 2220 S. Washington Grand Forks, ND 52801
KCBD-TV 485 South Highland Lubbock TX 79404
KTIV-TV 3135 Floyd Blvd. Sioux City IA 51108
WALB-TV 1709 Stuart Ave. Albany, GA 31707
WVVA-TV 3052 Big Laurel Highway, Bluefield WV 24701
WUTR/WPNY/WFXV 5956 Smith Hill Road Utica NY 13502
KAIT-TV 472 CR 766 Jonesboro AR 72401
WBUP/WBKP-TV 1705 Ash Street Ishpeming MI 49849
* Spanish language station