Greetings:
Our list of news director openings drops to 21 as we have two new NDs in this week's report.  And I'm not aware of any new ND openings.
Unfortunately we have two obituaries this week:  we told you on Tuesday that GREG KOELFGEN, longtime ND for San Antonio's KABB-TV died suddenly.  We have links to several stories his station produced on his passing.  And we also have details of the death of a long-ago ND who once replaced PETER JENNINGS as anchor of ABC's evening news.
We're re-running an ad for a Connecticut station looking for a new news director, and we have a few new listings in our popular list of Other News Management Openings.
And another popular part of the newsletter, Names in the News, has a number of items, including the retirement of a five-time news director, a promotion for an ND-turned GM, and a handful of moves by news managers.
As always, we'll get to those items after this week's changes:
Newly Named News Directors:
KTVW-TV, Phoenix, AZ…JUAN VILLA crosses the street (okay, not literally) to become ND for this Univision station.  Juan had been an EP for KTAZ-TV, the Telemundo station in Phoenix.  He's been there about seven years and earlier served as Managing Editor.  Juan has also worked as a newspaper reporter and in radio.  He replaces MARCO FLORES who left the station in December to become an EP for KMEX-TV in Los Angeles after eight years as ND here.
KTAL-TV, Shreveport, LA…CHRIS HUSTON joins his third Nexstar station as news director.  Chris has been the ND for KIDK-TV in Idaho Falls, ID, but his job was eliminated when that Fisher Broadcasting owned CBS affiliate entered into a shared services agreement with KIFI-TV. Chris had been there for about two years, and has previously been an ND for Nexstar's WJET-TV in Erie, PA, and KFDX-TV in the Wichita Falls, TX market.  He's also run newsrooms in Florida, North Carolina, and Texas….in all, 22 years as an ND.  He started his career on-air, and has worked in Dallas, Albuquerque, Oklahoma City, Tucson, and El Paso.  He replaces WILLY WALKER who left last month after just over two years as ND for this NBC affiliate.
New News Director Openings:
None that I know of…if you know of  an opening we don't have listed, please email me at: rick@rickgevers.com
**** ***** ****
HELP WANTED AD:

News Director, WTNH/WCTX-TV, New Haven, CT
WTNH News 8 and WCTX MyTV 9 is seeking an experienced and creative leader in the position of News Director. The position of News director will be accountable for budgets, strategic planning, brand building, and talent contracts. The ideal News Director will have experience in unions with a broad portfolio of experience in news operations, be instantaneous decision-making; able to fluidly move between strategic and tactical activities; able to influence and engage multiple internal and external audiences; and accomplished in building and developing a highly skilled, empowered, passionate news room staff.
Incumbents in this role will have strong business and financial acumen, demonstrating the ability to build and manage a budget. The News Director must possess and drive the highest code of ethical conduct, taking ownership for protecting the station and the license. College degree in journalism/mass communications plus previous News Director experience is required. WTNH/WCTX-TV is an EOE employer.
Applicants should forward a copy of their resume and a brief statement of news philosophy with salary requirements preferably via email to jobs@wtnh.com or via regular mail to:
Human Resources
WTNH/WCTX Television
8 Elm Street
New Haven, CT 06510
No phone calls, we will contact you for additional information if necessary.
**** ***** ****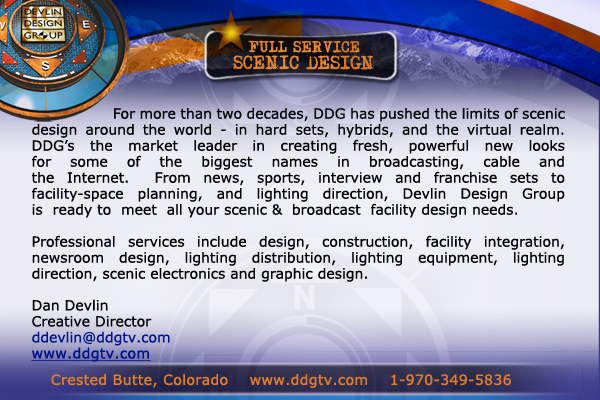 **** ***** ****
Other News Management Openings:
Assistant News Director:
WGCL-TV, Atlanta, GA (relisted 11/28/10)
WEWS-TV, Cleveland, OH (listed 12/10/10)
KMGH-TV, Denver, CO (listed 12/10/10)
WXIN-TV, Indianapolis, IN (listed 1/1/11)
WVIT-TV, New Haven, CT (relisted this week)
KMBC-TV, Kansas City, MO (relisted 12/10/10)
KREM-TV, Spokane, WA (relisted 1/1/11)
WCTI-TV, New Bern, NC (relisted 1/14/11)
KTIV-TV, Sioux City, IA (new listing this week)
Executive News Producer:
KIRO-TV, Seattle, WA (PM EP, listed 12/18/10)
WTVD-TV, Raleigh/Durham, NC (listed 1/9/11)
WXIN-TV, Indianapolis, IN (PM EP, listed 1/1/11)
WCPO-TV, Cincinnati, OH (Morning EP, listed 12/18/10)
WTMJ-TV, Milwaukee, WI (Special Projects EP, listing revised 1/14/11)
WBRC-TV, Birmingham, AL (relisted 1/14/11)
WXII-TV, Winston-Salem, NC (Morning EP, listed 1/28/11)
KGPE-TV, Fresno, CA (listed 12/3/10)
KOKI-TV, Tulsa, OK (AM EP, relisted 12/3/10)
WDBJ-TV, Roanoke, VA (listed 1/1/11)
KSLA-TV, Shreveport, LA (Morning EP, relisted 1/14/11)
KRNV-TV, Reno, NV (relisted 1/14/11)
Special Projects Producer:
KTVX-TV, Salt Lake City, UT (listed 10/10/10)
KTNV-TV, Las Vegas, NV (new listing this week)
Content Manager:
WSJV-TV, South Bend/Elkhart, IN (new listing this week)
Managing Editor:
KTVU-TV, Oakland/San Francisco, CA (relisted 1/14/11)
WJAR-TV, Providence, RI (relisted 1/14/11)
Assignment Manager:
WTVD-TV, Raleigh/Durham, NC (listed 1/9/11)
**** ***** ****
Obituaries:
Funeral services were held Saturday, January 29, for GREG KOELFGEN, the ND for KABB-TV in San Antonio, who died suddenly Monday at the age of 53.  He is survived by his wife and two daughters.  Greg had been ND at KABB since 2002, worked at the station for 12 years, and also worked at WOAI-TV in San Antonio and KRNV-TV in Reno.  Learn more about Greg's life in this obituary.  You can contribute to a memorial fund for Greg's youngest daughter by sending a check to:
Koelfgen Memorial Scholarship Fund
c/o Broadway Bank
Attn: Chris Fausto
PO Box 17001
San Antonio TX 78217
A one-time news director who once replaced PETER JENNINGS as the anchor of ABC's evening news died earlier this month at the age of 87.  BOB YOUNG took over the anchor duties from Jennings in 1968.  Jennings, of course, later returned to that job.  Mr. Young served as a news director in South Bend, IN, before joining ABC.  More details here.
**** ***** ****
Names in the News:
Five-time ND KEVIN KELLY is retiring after 37 years in our business.  Kevin's been an ND in Raleigh, NC (two different stations), Portland, ME, Greenville, SC, and Dayton.  He's been working as a news manager for WGHP-TV in Greensboro-Winston Salem-High Point, NC , for the past eight years.  Kevin began his career with Armed Forces Radio & TV in South Korea, worked for newspapers, then radio, and made the move to TV as an anchor/reporter in Springfield, MA.  He also worked as an EP in Charleston, SC.  Kevin tells me he's most proud of two awards:  The Army Commendation Medal for meritorious service and the Silver Circle Award from NATAS, and adds he's enjoyed every minute of his career.  Wish him well in his retirement via email: kfkmaine@aol.com.  By the way, the Kelly family will still be represented in TV:  son Sean is a producer in Portland, OR.
News Director turned General Manager JOHN CARDENAS has already earned a promotion.  John was named VP/GM of Dispatch's WTHR-TV in Indianapolis just last May…and now he's been upped to President and GM there.  WTHR, of course, is the NBC affiliate in Indianapolis.  John spent eleven years as ND for the company's CBS affiliate in Columbus, OH, WBNS-TV. He's also been an ND in Phoenix (KPHO-TV), and has worked in Portland, OR, San Diego, and Norfolk.
Congratulations to MARKL (cq) JOHNSON who moves across Kansas City to become an EP for Scripps' KSHB-TV. Markl has spent almost 20 years at WDAF-TV in Kansas City in a variety of roles.  He's a Kansas City native.
PHIL HENDRIX returns to WNEM-TV in Saginaw, MI, as Assistant News Director.  Phil worked there as a producer from 1992-94, and has also worked at WJRT-TV in Flint, WXYZ-TV in Detroit, and spent more than six years as ND for WLNS-TV in Lansing, leaving the station in June, 2009.  He's been doing talent coaching and media training since then.
BRAD GINSBERG moves from one Hearst station to another as he's been named Assistant ND for KHBS/KHOG-TV in Ft. Smith, AR.  Brad's been an EP at WLKY-TV in Louisville since 2005.  He's also worked in Ft. Myers, FL, and Harlingen, TX.
**** ***** ****
The Full List:
To the best of my knowledge, here is the list of stations with open news director jobs, as of Sunday, January 30, 2011.
If you know of any additions/deletions/changes/updates, please email me at: rick@rickgevers.com
KMEX-TV 5999 Center Dr.                                  Los Angeles CA 90045  **
KHOU-TV   1945 Allen Parkway                       Houston TX 77019
KPRC-TV 8181 SW Freeway                              Houston TX 77074
KOIN-TV   222 SW Columbia St.                      Portland OR 97201
WTNH/WCTX-TV 8 Elm St.                              New Haven CT 06510 (see ad above)
News 8 Austin 1708 Colorado St.                      Austin TX 78701
WWL-TV     1024 N. Rampart St.                       New Orleans LA 70116
WTEN-TV    341 Northern Blvd.                         Albany NY 12204
WVLT-TV 6516 Papermill Dr.                         Knoxville TN 37919
KMSB-TV     1855 N. 6th Ave.                             Tucson AZ 85705
KVOA-TV 209 W. Elm St.                                    Tucson AZ 85705
WNWO-TV   300 S. Byrne Rd.                           Toledo OH 43615
KVEO-TV    349 N. Expressway                         Brownsville TX 78521
WJAC-TV   49 Old Hickory Lane                      Johnstown PA 15905
WSHM-TV One Monarch Place #300            Springfield MA 01144
KVAL-TV   4575 Blanton Road                          Eugene OR 97405
KTKA-TV   2121 SW Chelsea Dr.                       Topeka KS 66614
KIMT-TV 112 N. Pennsylvania Ave.                 Mason City IA 50401
KTEN-TV   10 High Point Circle                        Denison TX 75020
KGNS-TV   120 W. Delmar Blvd.                       Laredo TX 78045
KFBB-TV   3012 Highwoods Blvd.                    Great Falls MT 59403