Wednesday, January 9, 2013 UPDATE:
Three, two…and now just one. That's the number of news director openings here in Indianapolis after today's announcement that TERRI COPE-WALTON has been promoted to ND for WRTV, the Scripps owned ABC affiliate. Terri's been the acting ND since KEVIN FINCH left the station in November.  She first joined the station in 1998 as the morning producer, was promoted to run the Community Affairs Department, and has been the Assistant ND for the last year.
Both the first two of the three ND openings to close have both been filled from within. STEVE BRAY, also the Assistant ND (and chief meteorologist) at WISH-TV was named ND for that CBS affiliate last month. The one remaining opening is at WTHR-TV, where the search is on to replace KEITH CONNORS, who left the NBC affiliate last month.
Also this week, MICHAEL SIPES, who most recently was the ND for KRDO-TV in Colorado Springs, has been hired at Wichita's KAKE-TV. He'll replace DAVE GRANT who remains with the station as Assistant ND and will run the day to day operation.
It's been a busy few days. We'll recap all of the action in our regular newsletter later this week.
Monday, January 7, 2013 UDPATE:
The first full week of the new year brings our first UPDATE, with news of an ND change in the San Francisco market.
ED CHAPUIS, who's been the ND for Cox-owned FOX affiliate KTVU-TV (in Oakland) will leave the station on January 18th. He's been the ND there for ten years. and previously spent five years as the ND for KCRA-TV in Sacramento and almost two years as ND at KTNV-TV in Las Vegas.
In a news release issued by the station, Ed says he is "looking forward to some new challenges."
Also today, former WCAU-TV (Philadelphia) Assistant News Director DAVE PARKER was named ND for KTHV-TV in Little Rock, while ROBERTA PETTERSON has left Sinclair's WZTV in Nashville after more than two years as ND.
More on both stories in our full newsletter later this week.
**** ***** ****
Greetings:
Here's the first of your weekly newsletters for 2013, and, for a holiday week, we have a bit of activity.
We have TWO newly named NDs this week, and another TWO new openings. By my always unofficial count, there are 24 stations with known ND openings.
THREE  of those open ND jobs are featured in paid help wanted ads below, in a wide range markets from the largest on down. And we have ads news management jobs in San Francisco and Birmingham.
Speaking of ads, we welcome the Devlin Design Group to its fourth year of supporting this newsletter. Be sure to consider them if you need a new set or a redesign of your current one.
We have some GM changes in Names in the News, and we have an obituary for a RTDNA supporter and former radio ND.
All that and more below.
New News Director Openings:
KWHY-TV, Los Angeles, CA…this Mundo Fox affiliate is looking for a news director. My records show RAYMOND MESA was promoted to that job in October, 2011. The station is owned by the Mereulo Group.
WGCL-TV, Atlanta, GA…ERIC LUDGOOD has left this Meredith-owned CBS affiliate after just under two years as ND. Eric had been the Assistant ND here before leaving for a three month stint as ND for WNCN-TV in Raleigh, NC. He returned to WGCL in early 2011. He's also worked at CNN, for WXIA-TV in Atlanta and in Columbus, GA. Eric's replacement will be the third ND in just over two years.
Newly Named News Directors:
WALB-TV, Albany, GA…congratulations to both the former and new ND here. RICK WILLIAMS, who's headed the news department for 22 (!) years, has been promoted to GM for sister-Raycom station WLOX-TV in Biloxi, MS, where he'll replace one time WLOX ND DAVE VINCENT who's been GM there.  He'll be succeeded as ND for WALB by his assistant ND and anchor there, DAWN HOBBY. She's a longtime WALB employee who left for a few years to be the startup ND for the FOX affiliate in Albany, WFXL-TV.
KFBB-TV, Great Falls, MT…RYAN COLEMAN has been named ND for this Max Media of Montana ABC affiliate. Ryan formerly worked at KPAX-TV in Missoula, got his law degree, and practiced for a while before returning to TV. He replaces DAN CLOUSE who left in August, and JIM GRAY, who came out of retirement to serve as interim ND durning the search.
Help Wanted Ads:

News Director, WPIX-TV, New York, NY:
New York's PIX11 is offering an unmatched opportunity to reinvent television news. We're looking for a leader who is willing to break all of the traditional newsroom rules in an effort to create interesting, compelling and relevant content for our viewers. If you are glued to a desk, dreaming of the good old days of TV news, please don't apply. This is a job for an innovative "show doctor" who is willing to roll up his or her sleeves and give New Yorkers a reason to appointment view our over-the-air and digital products. This project will make Outward Bound look like a picnic, but the rewards of creating a multi-platform content center in the nation's #1 market will leave your head spinning. This job is not about broadcasting. It's about target-casting to a new audience of local news viewers. Scare us with a few creative ideas and you just might get this job.
Bachelor's Degree in Communications or Broadcast Journalism or equivalent related experience.
5-7 years' experience in Newsroom management and television production desired.
Excellent leadership and motivation skills required.
Strong organizational and communications skills (verbal and written) required.
Ability to manage a large staff effectively in a deadline oriented environment while interacting in a positive, proactive, and productive manner.
To apply, please go to www.tribune.com, under Job Seekers, referencing Job ID #2013-23728, and fill out the on-line application.
WPIX is an Equal Opportunity Employer.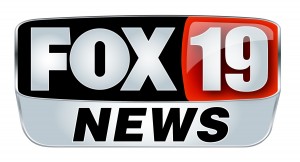 News Director, WXIX-TV, Cincinnati, OH:
WXIX-TV, FOX19 in Cincinnati seeks an experienced News Director with a track record of effective team building, aggressive news coverage including demonstrable skills online and strong leadership skills.
Applicants should be prepared to discuss:
Previous experience in metered market environments
Creative approaches to building an innovative news brand
Mobile and online strategies
Effective use of social media in a broadcast environment
Previous experience managing financial, technical and people resources
The successful candidate will be called upon to provide strategic direction for daily news coverage as well as working closely with the General Manager on long range planning, special news coverage and station projects. The News Director leads the station's Content Department-the largest single department in the station– and is expected to work closely with other Department Heads. Candidates should have at least three years previous News Director experience and at five years previous experience in newsroom leadership roles. WXIX is part of Raycom Media.
Send resume and a letter of introduction via email to: blanesey@fox19.com
or via mail to:
Bill Lanesey
General Manager
WXIX-TV
635 West Seventh St.
Cincinnati OH 45203
No phone calls. EOE.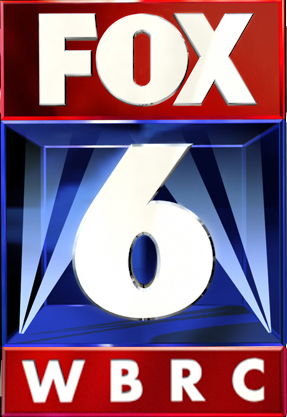 Executive Producer, WBRC-TV, Birmingham, AL:
WBRC seeks an Executive Producer to oversee evening and late newscasts. The successful candidate must have at least five years of experience as a producer, including at least two years of experience as an EP. This is not an entry-level leadership position. Candidate must have verifiable craft and leadership skills.
We need someone who can elevate our product from good to outstanding on a nightly basis. The EP will evaluate and critique employees and use research to build new strategies. The EP will also help to lead our digital efforts at night. Knowledge of ENPS and server-based workflow is a plus. Successful candidate must have a valid driver license and must be able to work nights, weekends, holidays, extra hours, etc. Good work references are required.
Send cover letter and resume via email to: hr@wbrc.com
or via mail to:
Human Resources
WBRC-TV
1720 Valley View Dr.
Birmingham AL 35209
EOE-M/F/D/V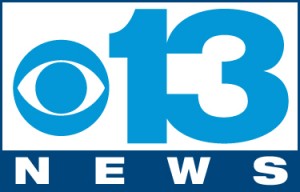 News Director, WGME-TV, Portland, ME:
WGME, the highly rated CBS affiliate in Portland, Maine is seeking an experienced, hands-on news director with strong leadership skills and an aggressive style.
The news director is responsible for managing WGME's news operations, setting budgets, establishing goals and directing the staff for a news operation producing 41.5 hours of local news weekly. This individual will work closely with local and corporate management to establish news content, philosophy and direction. The News Director will review daily newscasts to ensure quality control, brand compliance, and subsequently provide feedback to all news staff.
The News Director is responsible for recruiting, hiring and negotiating contracts for news personnel, as well as, initiating and managing content delivery on multiple platforms including web and mobile.  This individual will also collaborate with other managers to develop marketing plans, establish and reach ratings goals.
Qualifications:
A Journalism degree and a minimum of five years in news management preferred.
Strong fiscal experience with operational and capital expenditures is required.
Demonstrated success in building a winning news organization.
Must have a working knowledge of journalistic ethics, libel, and privacy law, as well as, experience working in a union environment is strongly preferred.
Applicants must apply online to be considered. You can apply at www.wgme.com or www.sbgi.net.   No phone calls or emails please.  If you don't have access to an on-line computer, please try your local public or school library or your nearest unemployment office.
Sinclair Broadcast Group, Inc. is proud to be an Equal Opportunity Employer and Drug Free Workplace!

Senior Web Producer, WXMI-TV, Grand Rapids, MI:
WXMI FOX 17, a Tribune-owned station in the Grand Rapids-Kalamazoo-Battle Creek market is searching for the next member of its management team. We are looking for a creative and energetic Senior Web Producer for our growing online multimedia platforms. If you are a team player, have a passion for news and can think outside the box we want you!
Responsibilities:
* Manage the placement of news content on digital platforms
* Produce new compelling news content
* Send text alerts based on breaking news and weather situations
* Social media manager
* Edits and maintains content according to SEO practices
* Supervised other employees and assists them in producing web-based content
* Create compelling digital content for sales and creative services
This position requires knowledge of how content management systems (CMS) work, basic HTML and other web code, AP writing style or equivalent related experience. Good news judgment is must! Familiarity with HTML, Flash, JavaScript, Word Press, Final Cut Pro a plus. Apply on-line at www.tribune.com
No phone calls please. EOE.
Other News Management Openings:
ASSISTANT NEWS DIRECTOR:
KUSI-TV, San Diego, CA (relisted 12/1/12)
KVUE-TV, Austin, TX (relisted 11/17/12)
WNCT-TV, Greenville/New Bern, NC (listed 11/17/12)
EXECUTIVE NEWS PRODUCER:
KNBC-TV, Los Angeles, CA (PM EP, listed 12/22/12)
KTTV/KCOP-TV, Los Angeles, CA (PM EP, relisted 11/23/12)
KRON-TV, San Francisco, CA (listed 12/22/12)
KDFW-TV, Dallas, TX (Morning EP, relisted 12/1/12)
KTVT-TV, Dallas, TX (EP of Special Projects/Investigations, relisted 11/23/12)
KING-TV, Seattle, WA (AM EP, listed 12/15/12)
KIRO-TV, Seattle, WA (listed 11/23/12)
WFTS-TV, Tampa, FL (Dayside EP, listed 12/30/12)
WTVT-TV, Tampa, FL (AM EP, relisted 12/7/12)
KATU-TV, Portland, OR (AM EP, listing revised12/7/12)
WRAL-TV, Raleigh, NC (AM EP, relisted 11/17/12)
KUSI-TV, San Diego, CA (relisted 12/1/12)
WBRC-TV, Birmingham, AL (PM EP, new listing this week, see ad above!)
WJXT-TV, Jacksonville, FL (Evening EP, relisted 12/7/12)
WTLV/WJXX-TV, Jacksonville, FL (2 openings, listed 11/3/12)
WINK-TV, Ft. Myers, FL (PM EP, relisted 12/1/12)
WCYB-TV, Bristol, TN (relisted 11/23/12)
KOLO-TV, Reno, NV (Morning EP, relisted 12/15/12)
MANAGING EDITOR:
KNBC-TV, Los Angeles, CA (relisted 12/1/12)
KCRA-TV, Sacramento, CA (relisted 10/28/12)
Obituary:
WALKER MERRYMAN, a one-time radio news director in Nebraska who became a big supporter of RTDNA, died suddenly Thursday at his winter home in Puerto Rico.  I believe he was 65.  Some of our, uh, 'more experienced' readers will remember Walker as an executive with the Tobacco Institute who hosted a very popular hospitality suite at many conventions.  His remains will be cremated and memorial services will be held at a later date in both Puerto Rico and Washington.
Situations Wanted:
There are no takers this week on our free Situations Wanted listing which is designed to help news managers looking for a new opportunity. If you'd like to state your case to a well targeted audience, email me an item (max.100 words). You may include a link to a website, an email address, and a photo. You must include your name. I'll run it for one week. I don't represent or endorse those listed, but merely trying to help.
Names in the News:
Several GM moves this week:
JIM LAPIANA has been promoted to GM for WPGH/WPMY-TV, a Sinclair owned Fox/MyTV dupoly in Pittsburgh.
After less than two years on the job, STEVE THAXTON is stepping down as GM for Scripps' WCPO-TV in Cincinnati. He wants to transition to a career in teaching and consulting. But before he makes the move full-time, he's going to be the interim GM for another Scripps station, WEWS-TV in Cleveland, where GM SAM ROSSENWASSER is on a medical leave.
Our Full List of ND Openings:
Here is my list of stations with open ND jobs, as of Sunday, January 6, 2013.
If you know of any additions/deletions/updates, please email me at: rick@rickgevers.com
WPIX-TV 220 E. 42nd Street New York NY 10017 (see ad above!)
KWHY-TV 1201 West 5th St. #T900, Los Angeles CA 90017 
WFLD-TV 205 N. Michigan Ave. Chicago IL 60601
WGCL-TV 425 14th St. NW Atlanta GA 30318
KTVK-TV 5555 N. 7th Avenue Phoenix AX 85013
WRTV 1330 N. Meridian St. Indianapolis IN 46202
WTHR-TV 1000 N. Meridian St. Indianapols IN 46204
KSHB-TV 4720 Oak Street Kansas City MO 64112
WDAF-TV 3030 Summit St. Kansas City MO 64108
WXIX-TV 635 W. Seventh St. Cincinnati OH 45203 (see ad above!)
KSNV-TV 1500 Foremaster Lane Las Vegas NV 89101
WVEC-TV 613 Woodis Ave. Norfolk, VA 23510
WPTY/WLMT 2701 Union Ave. Ext. Memphis TN 38112
KTHV-TV 720 Izard St. Little Rock 72201
KOTV 302 S. Frankfort St. Tulsa OK 74120
WDTN-TV 4595 S. Dixie Highway Dayton OH 45439
KSNW-TV 833 N. Main Wichita, KS 67203
WGME-TV 81 Northport Dr. Portland ME 04103 (see ad above!)
WCSH-TV One Congress Square Portland ME 04101
KRDO-TV 399 S. 8th St. Colorado Springs CO 80905
WTVM-TV 1900 Wynnton Road Columbus GA 31906
KRIS/KZTV 301 Artesian St. Corpus Christi, TX 78401
WREX-TV 10322 W. Auburn Rd. Rockford IL 61105
WBBJ-TV 346 Muse St. Jackson TN 38301