Greetings:
There's a news director change at an Atlanta power house today, and we also are sad to report the death of a former Indiana news director.
MARIAN PITTMAN, who's been ND for Cox's WSB-TV in Atlanta since 2006, has been named station manager for that ABC affiliate. She'll oversee news, programming, public affairs and engineering.
Longtime WSB employee MIKE DREADEN has been promoted to News Director. He's been the Managing Editor there since 1998, and previously worked in New York and Miami.
In addition, several other employees were promoted: MISTI TURNBULL to Managing Editor, REENA BHARDWAJ to Senior Executive Producer, and TINA COMMODORE to Manager of Coverage and Content.
Congratulations to all.
**** ***** ****
I'm sorry to report the death of former WTHI-TV (Terre Haute, IN) News Director DOUG RUNYON. Doug died yesterday at the age of 47 of an apparent heart attack. Funeral services will be held Saturday in Marshall, IL, where Doug lived.
He left WTHI in 2008. He told me then he was going to work full time for a company he co-owned in the private security business.
More on both stories in tomorrow's regular weekly full edition of the newsletter.
regards,
Rick Gevers
**** ***** ****
Greetings:
Welcome to a busy report for the first full week of the New Year.
We have TWO new NDs this week (both in top 25 markets), and ONE new ND opening. All these moves involved veteran news directors.
That leaves our list of open ND jobs at 25.
Also this week, THREE help wanted ads, including two ND jobs and an addition to the corporate staff at Scripps. We also have an ad for a great training opportunity for news directors, which is almost free to you!
There are some updates to our Other News Management Openings section, thankfully NO obituaries, and one Name in the News, that of a veteran Michigan newsman, who, after 28 years in the Wolverine State, has figured out a way to escape cold weather.
That's all below, after this week's changes:
New News Director Opening:
WCPO-TV, Cincinnati, OH…veteran news director BOB MORFORD will leave this Scripps owned ABC affiliate in the next few months. Bob turns 55 in April and can officially retire from the company. He plans to take some time off and then pursue his next opportunity. Bob's been ND here since 2001, and has previously worn the ND hat in Phoenix, Pittsburgh, Cincinnati (WLWT-TV), Knoxville, TN, Huntsville, AL, and Ft. Pierce, FL. He's also worked in Columbia, MO.
New News Directors:
WFLD-TV, Chicago, IL…we alerted you yesterday via an emailed UDPATE about the change at this FOX o-and-o. PHYLLIS SCHWARTZ returns for her third stint as a Chicago ND at her fourth station. (She earlier was ND at WLS-TV and WMAQ-TV, and ass't ND at WBBM-TV). NBC transferred her to its station in San Diego (KNSD-TV) where she was GM until 2009, when she formed a consulting company. She replaces CAROL FOWLER, herself a three time Chicago ND (WGN-TV and WBBM) who left to pursue other opportunities after three years as ND.
KGW-TV, Portland, OR…congratulations to RICK JACOBS who's been promoted to News Director for this Belo-owned NBC affiliate. Rick's been the acting ND since last June when ROD GRAMER left the station. Rick's been the Assistant News Director for KGW since 1999. Before that, he was the ND at KEZI-TV in Eugene. He's also worked in Medford, OR, and earlier in his career for another station in Portland.
**** ***** ****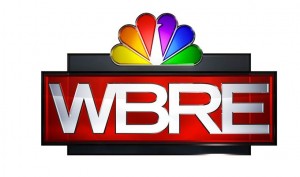 News Director, WBRE-TV, Wilkes-Barre, PA:
Individual will be responsible for the overall responsibility of our news operation, overseeing a staff of approximately 50 at WBRE-TV, the NBC affiliate in the Wilkes-Barre/Scranton market.
Duties will include, but are not limited to, brand management, daily story selection, news promotion and website content. Must have a clear understanding of new media and social media and how to appropriately integrate it into the newsroom culture. Will be responsible for shaping future news content direction, helping direct news coverage and news gathering. Will be a key member of the station management team.
3-5 years of experience as ND or Assistant ND, managing a sizeable staff. The position requires strong people and coaching skills and dedication to quality broadcast journalism. Please send resumes to:
Personnel
WBRE-TV
62 South Franklin Street
Wilkes-Barre, PA 18701
lparri@pahomepage.com
**** ***** ****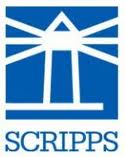 DIRECTOR OF NEWS STRATEGY, E.W. SCRIPPS COMPANY:
The E.W. Scripps Company is seeking a Director of News Strategy who will lead strategic initiatives that advance the news departments in the Scripps Television Group and support the company mission of serving our communities by producing quality journalism on multiple platforms through delivering tactical assistance to the newsrooms.
* Provide daily news strategy consultation to Scripps Station Group.
* Work directly with General Managers and News Directors on daily news strategy and development at all levels to incrementally grow and improve news product and commensurate ratings.
* Integrate newly acquired McGraw-Hill stations into Scripps culture in partnership with corporate news strategy team.
* Act as liaison with research consultants to assist news departments in executing tracking and digital research plans.
* Develop content strategies based on tracking research recommendations for each station.
* Work with Director Digital Content to execute cross-platform content advancement on a daily basis.
* Execute daily 3-screen strategies across division with news, marketing and news media teams
* Work with VP Marketing and Directors of New Media to develop strategic products and partnerships
* Lead conversations with Special Projects Executive Producers regarding sweeps calendars, stories and 3-screen innovation for all Scripps stations.
* Execute daily content and sweeps special project strategies in partnership with the D.C.-based Scripps Howard News Service and MMJ team.
* Develop, execute and provide oversight to investigative content strategies and specialty MMJ(s) on special projects.
* Work with Scripps General Counsel in mitigating newsgathering, broadcast risk, ethical decision making and drive FCC compliance.
* Work with HR to design recruitment strategy focused on attracting diverse talent and developing high-potential employees.
Please apply for this role at: www.scripps.com/careers . Requisition # 4347
**** ***** ****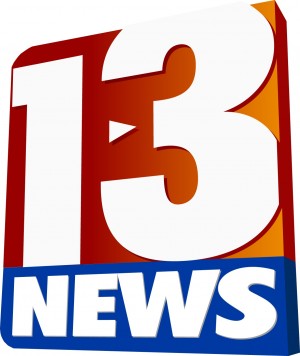 Senior Director of News, Central Florida News 13, Orlando, FL:
Central Florida News 13 is seeking its next great Senior Director of News. This person will be overseeing an award-winning team of journalists providing around-the-clock local television news coverage for viewers in the Orlando/Daytona Beach/Melbourne, FL, market. The largest television newsgathering team in Central Florida needs a hands-on leader who can coach and develop talent, inspire a passion for excellence, and who thrives on new technology and innovation.
Previous News Director experience a must, along with a track record of aggressive and strategic news and weather coverage.
JOB RESPONSIBILITIES INCLUDE:
** Developing news coverage strategy for 24-hour local news channel, web site, and on-demand products;
** Daily newscast analysis for quality control and program growth;
** Collaborating editorially with other stations within Bright House Network's Local Programming Group;
** Leading and inspiring a talented and accomplished team committed to providing outstanding local coverage.
This is an exceptional opportunity to take your career to the next level at a station utilizing the very latest state-of-the-art technology. We have the finest tools available and an exceptional team using them. In the past year alone News 13 has won, among others, a national SPJ breaking news award, regional Edward R. Murrow award for its website, and a national Walter Cronkite Award for Political Reporting. The best candidate for this job will be a leader who appreciates the tradition of television news and who is also constantly looking for ways to establish new and creative coverage traditions for News 13 and its viewers.
Apply online at: www.mybrighthouse.com
Central Florida News 13 is an EOE – all qualified candidates are encouraged to apply.
**** ***** ****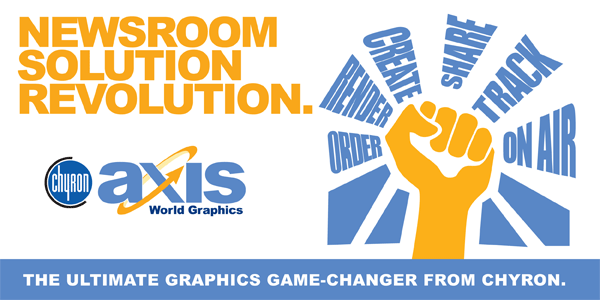 **** ***** ****
Other News Management Openings:
ASSISTANT NEWS DIRECTOR:
WFLD-TV, Chicago, IL (relisted 12/16/11)
KDAF-TV, Dallas-Ft Worth, TX, (listed 12/9/11)
WTSP-TV, Tampa-St. Petersburg, FL (new listing this week)
WOIO/WUAB-TV, Cleveland, OH (listed 10/14/11)
KSDK-TV, St. Louis, MO (relisted 12/16/11)
WRTV, Indianapolis, IN (relisted this week)
WREG-TV, Memphis, TN (relisted 11/25/11)
WTEN-TV, Albany, NY (listed 11/25/11)
WRDW-TV, Augusta, GA (listed 11/25/11)
KTXS-TV, Abilene, TX (listed 12/9/11)
KTVM-TV, Bozeman, MT (listed 12/16/11)
EXECUTIVE NEWS PRODUCER:
KYW-TV, Philadelphia, PA (listed 12/2/11)
The Weather Channel, Atlanta, GA (relisted 12/16/11)
KPRC-TV, Houston, TX (AM EP, listed 10/7/11)
KUNS-TV, Seattle, WA (listed 11/25/11) **
KTVI/KPLR-TV, St. Louis, MO (relisted 12/16/11)
KPTV, Portland, OR (AM EP, relisted 12/16/11)
KOIN-TV, Portland, OR (listed 9/17/11)
WTAE-TV, Pittsburgh, PA (Dayside EP, relisted 11/25/11)
WRAL-TV, Raleigh, NC (relisted 11/11/11)
WSMV-TV, Nashville, TN (AM EP, listed 10/28/11)
WPEC-TV, W. Palm Beach, FL (listed 10/7/11)
WPMT-TV, Harrisburg, PA (AM EP, listing revised 10/14/11)
WHBQ-TV, Memphis, TN (relisted 12/31/11)
WINK-TV, Fort Myers, FL (Dayside EP, relisted 12/9/11)
WBAY-TV, Green Bay, WI (listed 12/9/11)
WLNS-TV, Lansing, MI (listed 12/9/11)
MANAGING EDITOR:
The Weather Channel, Atlanta, GA (ME of Video, listed 12/23/11)
**** ***** ****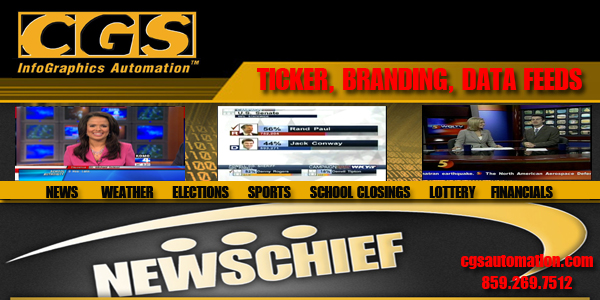 **** **** ****
Training Opportunity:

Kneeland Accepting Applications Now
Apply today!
The Kneeland Project is accepting applications until Friday, January 27 for their April 11-14, 2012 session in Austin, Texas.
Thanks to Kneeland's generous funders, this opportunity is nearly free for 18 selected participants. The Kneeland Project pays for all tuition costs as well as hotel and several meals. Participants cover only their transportation and a few meals — Kneeland takes care of the rest.
What you need to do to win 2012 election coverage
The latest trends in social media – and what your newsroom ought to be doing today
How your internal and external systems need to be revolutionized
Leading Millennials
Ethics and leadership in a 24-hour socially networked world
Selected news directors will be joined by some of the best and brightest leaders in the industry, but they won't provide didactic, one-way lectures. On the contrary. Kneeland is seeking applications from news directors with high-level expertise, insight, and experience to make a truly unique opportunity.
It's an intensive program unlike any other. It's practical. It's highly interactive. It produces long-lasting results. News Directors return to their stations refreshed and ready to tackle the sometimes overwhelming challenges newsrooms now face.
Click here for more information and to apply.
Only 18 news directors will be selected for this program. Apply today!
**** ***** ****
Name in the News:
Congratulations to longtime Michigan newsman JIM BLEICHER who's finally figured out how to stay warm in the winter. He's been named General Manager for Barrington's WACH-TV in Columbia, SC. Jim's spent most of his career in Michigan, first in Detroit, then on to ND jobs in Lansing and later Flint, where he spent more than 20 years as ND for WJRT-TV. Jim left the station last March when new owners took over. You can wish him well via an email to: jimbleicher@gmail.com
**** ****** ****
The Full List:
To the best of my knowledge, here is the list of stations with open news director jobs, as of Friday, January 6, 2012.
If you know of any additions/deletions/changes/updates, please email me at: rick@rickgevers.com
NY 1 News                                             75 Ninth Ave. New York NY 10011
WFAA-TV                                           606 Young St. Dallas TX 75202
New England Cable News                160 Wells Ave. Newton MA 02459
Central Florida News 13                  20 N. Orange #13, Orlando, FL 32801 (see ad above!)
WITI-TV                                               9001 N. Green Bay Road Milwaukee WI 53209
WCPO-TV                                       1730 Gilbert Ave. Cincinnati OH 45202
WBRE-TV                                         62 S. Franklin Wilkes-Barre, PA 18701 (see ad above!)
WACH-TV                                            1400 Pickens St. Columbia SC 29201
WICS/WICD-TV                                2680 E. Cook St. Springfield IL 62703
KHGI-TV                                              13 S. Highway 44 Kearney NE 66848
KOLO-TV                                         4850 Ampere Dr. Reno, NV 89502
KVII-TV                                                One Broadcast Center Amarillo TX 79101
KNOE-TV                                         1400 Oliver Rd. Monroe, LA 71211
KRCG-TV                                            Highway 54 North Holts Summit MO 65043
KAUZ-TV                                             PO Box 25 Wichita Falls TX 76309
WFXL-TV                                             1211 N. Slappey Blvd. Albany GA 31707
KTUU-TV                                          701 E. Tudor Rd. #220 Anchorage AK 99503
KWES-TV                                         11320 W. County Rd. 127 Midland, TX 79711
KSWT-TV                                             1301 Third Ave. Yuma AZ 85364
KYMA-TV                                           1385 S. Pacific Ave. Yuma AZ 85365
KGNS-TV                                             120 W. Delmar Blvd. Laredo TX 78045
KKCO-TV                                             2325 Interstate Ave. Grand Junction CO 81505
KGWN-TV                                           2923 E. Lincolnway Cheyenne WY 82001
KSAX-TV                                             PO Box 189 Alexandria, MN 56308
WYIN-TV                                            8625 Indiana Place Merrilville IN 46410
** Spanish language station