Greetings:
Happy Fourth of July to you and your family.
This week's report features THREE new NDs (two of them for the first time) and TWO new openings.  That brings the count of open ND jobs to 30.
Please note I've removed the open ND job listing for KTKA-TV in Topeka, as that search is off until the station's pending sale is resolved.
Also this week, we've updated our list of Other News Management Openings. We have our first ad for a Promotion Producer at a top 15 market station (pass it along to anyone who you know who's looking to move) and we have two ads for news director jobs in smaller markets.
In Names in the News, a handful of newly appointed news managers, and a former Minneapolis ND (at two different stations) takes on a temporary consulting gig.
All that, and more, after this week's changes.
Newly Named News Directors:
WLNE-TV, Providence, RI…IRENE MAHONEY-PAIGE was named ND here today.  She's currently an EP for WTIC-TV in Hartford and previously worked for WVIT-TV in Hartford.  Irene replaces DAN FABRIZIO who left this ABC affiliate last month, shortly after Citadel Communications took over the station.
WTOL-TV, Toledo, OH…CJ Hoyt will be the next ND for this CBS affiliate.  It's a promotion within Raycom for CJ, who's currently ND of the company's Evansville, IN, station, WFIE-TV. CJ's been ND in Evansville since February, 2008.  He'd earlier been an ND in Lafayette, LA, and has worked in Knoxville, Greenville, SC, and Lincoln, NE.  He replaces ANDI ROMAN who left the station in May to spend more time with family.  Trivia time:  CJ (no periods) is the second person with those initials to move from ND at WFIE to WTOL.  The first was C.J. (with periods) BEUTIEN in 1993 when he replaced me as ND at WTOL.
WIS-TV, Columbia, SC…another Raycom station, another new news director.  RASHIDA JONES has been named ND for this NBC affiliate.  Rashida is currently Director of Live Programming since 2009.  She first joined TWC in 2004 as a producer, was promoted to Senior Producer, Executive Producer, and then to her current role.  She's also worked in Norfolk.  At WIS, she replaces BRAD NEUHOFF who's moving west to become ND for KOIN-TV in Portland, OR.
New News Director Openings:
WFIE-TV, Evansville, IN…as reported earlier, CJ HOYT is moving to sister-Raycom station WTOL-TV in Toledo to be the ND there.  CJ's been ND for this NBC station for 3 1/2 years.
KGWN-TV, Cheyenne, WY…MACRADEE AEGERTER is leaving to become a reporter for WDAF-TV, the Fox affiliate in Kansas City.  She's been the ND there since January, 2010, but has worked at the station since 2006, when she was first hired as a sports reporter.  She later became Sports Director before becoming ND last year.  She's a Wyoming native.
**** ***** ****
Help Wanted Ads:

Promotion Producer, KNXV-TV, Phoenix, AZ:
Are you an innovative producer/editor who is inspired by using your creativity and curiousity to drive customers to your company's multiple platforms? If so, look no further than KNXV-TV in Phoenix, Arizona.
This award winning creative services team in the 12th market uses on-air, web and social media to grow revenue and ratings. You can take part in the success of the station by helping us create high quality daily topicals, news and station image creative, social media marketing and more.
For further details and to apply for this position, please click here.
**** ***** ****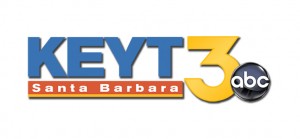 News Director, KEYT-TV, Santa Barbara, CA:
KEYT-TV, the ABC affiliate in Santa Barbara, CA seeks an accomplished and dynamic News Director to lead our local news operation.
The ideal candidate must mentor and direct a News Team that effectively delivers content on multi-media platforms relevant to current and next generation news consumers, which includes but is not limited to high-quality writing and producing with high ethical standards. This opportunity requires full business managerial competence, including but not limited to fiscal budget responsibilities, communicating openly with other station management, employee staffing and performance reviews.
The minimum requirements: Bachelors degree in journalism. Five to ten years of full time professional reporting or producing experience, which includes experience in a newsroom environment gathering, writing, and feature reports. Minimum four years of television news management experience. A combination of experience and/or education from which comparable knowledge, skills and abilities have been achieved may also be considered.
Please send a cover letter, resume and salary requirements to:
Human Resources
KEYT-TV
730 Miramonte Drive
Santa Barbara CA 93109
or email to keytap@keyt.com
KEYT-TV is an Equal Opportunity Employer.
**** ***** ****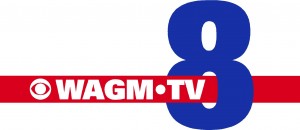 News Director, WAGM-TV, Presque Isle, ME:
WAGM-TV in Presque Isle, Maine is seeking a news director who loves the news, loves to teach, loves to produce, and loves the great outdoors.
The WAGM News Director will be responsible for establishing and maintaining market leading standards, goals, and tactics for newsroom operations and content. The News Director will also be responsible for hiring, coaching, mentoring, supervising and evaluating newsroom personnel as well as preparation and administration of newsroom budgets and capital requests. The News Director is expected to work closely with the General Manager and other department managers to achieve the company's overall performance goals.
The News Director must be able to demonstrate strong working knowledge of community issues and needs, understand sound journalistic principles, oversee all content gathering and presentation in a visual and viewer oriented storytelling style and must have the ability to make fast, accurate journalistic and logistical judgments.
Applicants should have at least 3-5 years of newsroom management experience, and a 4 year college degree is preferred.
Pay is dependent on experience.
Please email resume to : Carole M. Kozloski, COO NEPSK Inc dba WAGM-TV, at ckozloski@wagmtv.com
Or mail to:
WAGM-TV
Attention Carole M Kozloski
COO
12 Brewer Road
Presque Isle ME 04769
WAGM-TV is an EEO Employer
**** ***** ****
Other News Management Openings:
Assistant News Director:
WFLD-TV, Chicago, IL (relisted this week)
KHOU-TV, Houston, TX (relisted this week)
KSDK-TV, St. Louis, MO (relisted this week)
WTHR-TV, Indianapolis, IN (relisted this week)
WRTV, Indianapolis, IN (relisted 6/10/11)
WVIT-TV, Hartford/New Haven, CT (relisted 6/24/11)
WISN-TV, Milwaukee, WI (relisted 6/17/11)
WREG-TV, Memphis, TN (listed 6/24/11)
WAVE-TV, Louisville, KY (relisted this week)
KVOA-TV, Tucson, AZ (relisted 6/24/11)
WMTW-TV, Portland, ME (new listing this week)
WBRZ-TV, Baton Rouge, LA (listed 6/10/11)
Executive News Producer:
The Weather Channel, Atlanta, GA (Weekend EP, listed 5/13/11)
KTVK-TV, Phoenix, AZ (AM EP, listed 5/8/11)
Northwest Cable News, Seattle, WA (AM & PM EP, listing revised 5/27/11)
KXTV, Sacramento, CA (PM EP, listing revised this week)
WTAE-TV, Pittsburgh, PA (Dayside EP, relisted 6/17/11)
WRAL-TV, Raleigh, NC (relisted 6/17/11)
WVIT-TV, Hartford/New Haven, CT (relisted 4/15/11)
WCPO-TV, Cincinnati, OH (2 openings, AM & afternoon, relisted 6/24/11)
WTMJ-TV, Milwaukee, WI (Special Projects EP, relisted 6/17/11)
WVIT-TV, Hartford/New Haven, CT (listed 6/24/11)
WXII-TV, Winston-Salem, NC (AM EP, relisted 6/17/11)
WHBQ-TV, Memphis, TN (new listing this week)
KVOA-TV, Tucson, AZ (relisted 6/24/11)
WNWO-TV, Toledo, OH (AM EP, listed 6/3/11)
KRXI-TV, Reno, NV (PM EP, listed 5/20/11)
Special Projects Producer:
WTSP-TV, Tampa/St. Petersburg, FL (listed 5/20/11)
Managing Editor:
KIAH-TV, Houston, TX (listed 6/17/11)
WFTS-TV, Tampa, FL (relisted 6/17/11)
WEWS-TV, Cleveland, OH (listed 6/17/11)
WVIT-TV, Hartford/New Haven, CT (listed 6/24/11)
**** ***** ****
Names in the News:
KRIS KNUTSEN moves across town to become Assistant ND for Tribune's KTLA-TV in Los Angeles.  Kris has been overseeing the Local News Service news cooperative in the Los Angeles market.
GLEN  HORN is the new Senior Dayside EP for KXTV in Sacramento.  He's a former ND in Buffalo and Wichita, and has also worked in Houston, Denver, Nashville and Columbia, MO.
SCOTT LIBIN has joined Internet Broadcasting in St. Paul, MN….at least temporarily.  Scott, as many of you know, is a former ND at two Twin Cities station and a station in Greensboro, NC. and has also worked for the Poynter Institute.  At Internet Broadcasting, he's there on a temporary basis as a consultant and project manager.  Scott recently returned from China where he trained journalists who work for a provincial TV network. Scott tells me the experience, part of a Missouri School of Journalism program, was eye-opening and educational.  You can reconnect with Scott via an email to: slibin@gmail.com
**** ***** ****
The Full List:
To the best of my knowledge, here is the list of stations with open news director jobs, as of Friday, July 1, 2011.
If you know of any additions/deletions/changes/updates, please email me at: rick@rickgevers.com
WTXF-TV 330 Market Street                             Philadelphia PA 19106
KARE-TV 8811 Olson Memorial Hwy.          Minneapolis MN 55427
KGW-TV 1501 SW Jefferson St.                       Portland OR 97201
WTNH/WCTX-TV 8 Elm St.                              New Haven CT 06510
WSAZ-TV 645 Fifth Ave.                                    Huntington WV 25701
KMSB-TV     1855 N. 6th Ave.                             Tucson AZ 85705
WFRV-TV 1181 E. Mason St.                          Green Bay WI 54301
WSYR-TV 5904 Bridge St.                               Syracuse NY 13057
KWWL-TV 500 East Fourth St.                     Waterloo IA 50703
KVEO-TV 394 N. Expressway                        Brownsville TX 78521
WJCL/WTGS-TV 10001 Abercorn St.           Savannah GA 31406
WFIE-TV 1115 Mount Auburn Rd.        Evansville IN 47720
KEYT-TV 730 Miramonte Dr.                Santa Barbara CA 93109 (see ad above)
KTVB-TV 5407 Fairview Avenue                  Boise ID 83706
KBAK/KBFX 1901 Westwind Dr.                   Bakersfield CA 93301
WREX-TV 10322 W. Auburn Rd.                   Rockford IL 61105
WAOW-TV 1908 Grand Ave.                           Wausau WI 54403
WSAW-TV 1114 Grand Ave.                               Wausau WI 54403
WFXL-TV 1211 N. Slappey Blvd.                       Albany GA 31707
WOAY-TV Rte. 16 South                                     Oak Hill WV 25901
KIMT-TV 112 N. Pennsylvania Ave.                 Mason City IA 50401
WJHG-TV 8195 Front Beach Rd.                      Panama City Beach FL 32407
KSWT-TV 1301 Third Ave.                                  Yuma AZ 85364
KYMA-TV 1385 S. Pacific Ave.                          Yuma AZ 85365
WUTR/WPNY/WFXV-TV 5956 Smith Hill Rd.  Utica NY 13502
WLUC-TV 177 US Highway 41 East                Negaunee MI 49866
KGNS-TV   120 W. Delmar Blvd.                       Laredo TX 78045
KSAN/KLST-TV 2800 Armstrong                     San Angelo TX 76903
KGWN-TV 2923 E. Lincolnway                  Cheyenne WY 82001
WAGM-TV 12 Brewer Road                          Presque Isle ME 04769 (see ad above)