Greetings:
Best wishes for a happy and safe holiday weekend.
The week leading up to the holiday was a bit slow…with TWO newly named news directors and ONE new opening, leaving our count of open ND positions at 16.
We have TWO new paid help wanted ads for EP positions. Both are in Ohio in a wide range of market sizes.
Only ONE item in Names in the News, with TWO GM items and TWO obituaries.
Have a great week…after you read on!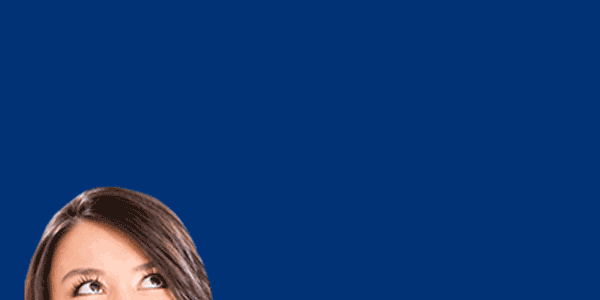 New News Director Opening:
News 12 The Bronx/Brooklyn, NY…BERTA CASTENER will retire as ND for the cable news operation serving two of the New York boroughs. More here. She's joined News 12 as the Assistant ND in 2010 and was promoted to GM/ND several months later. Berta previously was VP/News for the Telemundo station group, the EP for Senior EP for Telemundo's network news, an ND for Telemundo stations in Chicago and Puerto Rico, and was a producer for WABC-TV in New York. She plans to retire to South Florida.
Newly Named News Directors: 
KERO-TV, Bakersfield, CA...we told you in an UPDATE earlier this week that two-time Los Angeles News Director NANCY BAUER (GONZALES) had been named news director for this Scripps owned ABC affiliate. Here's how the station announced the news. She's a former ND at both KNBC-TV and KCBS/KCAL-TV, as well as KSND-TV in San Diego. Most recently she's been ND for a cable news operation in Palmdale, CA, a Los Angeles suburb. At KERO, Nancy replaces LEEZA STARKS who left in May to become ND for another Scripps station, KGUN-TV in Tucson.
KJNB-TV, Jonesboro, AR & WNBJ-TV, Jackson, TN…LON TEGELS just finished his first week as the ND for this low power triopoly. KJNB is both a CBS and FOX affiliate, while WNBJ is a low power NBC affiliate. I've reached out to Lon for more details on this unusual operation and hope to fill you in with more details next week.
Paid Help Wanted Ads:

Morning Executive Producer, WOIO-TV, Cleveland, OH:
Would you like to take the reins of a morning show that's been #1 since the day it went on the air, follow the formula and help keep it there? Ok, stop reading.
The rest of you keep going…
Cleveland19 is looking for someone with a new vision to take over our morning show. We need a builder, not a caretaker. We're looking for a leader to help us build mornings from the ground up. We're looking to grow our morning show into a contender within the market.
Here's the good news: we've got a nucleus of good people who want to win. We are looking for your clear vision of the show – both on-air and online.
Click here to learn more and to apply.

Executive Producer, WDTN-TV, Dayton, OH:
WDTN and Dayton's CW are looking for our next Executive Producer.
The NBC and CW duopoly in Dayton, OH is a true multiplatform news operation where the Executive Producer helps lead our coverage for both broadcast and digital. We are looking for an experienced news manager with a track record of success. Demonstrated passion on a daily basis and innovative thinking are two qualities that are a must to join the 2 News team.
Dayton, known as the Birthplace of Aviation, is Ohio's fourth largest metropolitan area, located at the crossroads of America. Its features include world-class parks and bike trails, arts and culture, and a very low cost of living.
If you think you are ready for the challenge click here to apply.
Other News Management Openings:
ASSISTANT NEWS DIRECTOR:
KMGH-TV, Denver, CO (listed 5/29/17)
KOIN-TV, Portland, OR (listed 6/18/17)
WISH-TV, Indianapolis, IN (listed 6/4/17)
WRTV, Indianapolis, IN (relisted 6/4/17)
KJRH-TV, Tulsa, OK (relisted 6/4/17)
WICS-TV, Springfield, IL (listed 5/29/17)
KEZI-TV, Eugene, OR (relisted this week)
KION-TV, Salinas, CA (listed 6/4/17)
KSNT-TV, Topeka, KS (relisted 5/21/17)
KPLC-TV, Lake Charles, LA (listed 5/14/17)
EXECUTIVE PRODUCER:
KRIV-TV, Houston, TX (Senior AM Producer, relisted 6/25/17)
WOIO-TV, Cleveland, OH (AM EP, new listing this week, see ad above!)
WTVD-TV, Raleigh/Durham, NC: (listed 5/14/17)
WMAR-TV, Baltimore, MD (listed 5/29/17)
WBNS-TV, Columbus, OH (relisted 6/4/17)
WPTV, West Palm Beach, FL (AM EP, relisted 6/4/17)
WIVB-TV, Buffalo, NY (listed 5/21/17)
WDTN-TV, Dayton, OH (new listing this week, see ad above!)
KWCH-TV, Wichita, KS (AM EP, relisted this week)
WSLS-TV, Roanoke, VA (listed 5/29/17)
WBAY-TV, Green Bay, WI (listed 6/4/17)
WCSC-TV, Charleston, SC (relisted 5/14/17)
WLBT-TV, Jackson, MS (listed 6/11/17)
MISCELLANEOUS JOBS:
KPRC-TV, Houston, TX: Exec. Planning Editor (listed 6/4/17)
WKOW-TV, Madison, WI: Social Media Mgr. (listed 6/4/17)
Obituaries:
WARREN DOREMUS, a longtime Rochester, NY, anchor and news director, died Monday at the age of 91. He worked for 45 years at WHEC-TV in a variety of roles. The station remembered him in this report.
MARION GOLDIN, a producer who worked for many years alongside MIKE WALLACE at CBS's 60 Minutes, died June 15th. She was 76. This New York Times obituary looks at her career, which included jobs at ABC, NBC, and PBS.
Names in the News:
Not much to report this week…please send me your items via email: rick@rickgevers.com
CNN's JAKE TAPPER will be presented with RTDNA's John F. Hogan award at this year's EIJ convention in Anaheim. The honor recognizes contributions to journalism and freedom of the press.
General Manager News & Notes:
WENDY BELLO has been promoted to General Manager for Nexstar's WROC-TV in Rochester, NY. She's been the director of sales there and replaces LOU GATTOZZI who is retiring after 19 years as GM of Nexstar stations here and in Erie, PA. WROC aired this story on Gattozzi's retirement party and his impact on the station and community.
LINDA GRAY has been named Chief Operating Office for Marquee Broadcasting. She's been the GM for its newly acquired WNKY-TV in Bowling Green, KY. JULIE MILAM, the General Sales Manager, will replace Gray as the GM at WNKY.
Our Full List of Open ND Jobs:
Here's our list of open ND jobs as of Sunday, July 2, 2017:
It's unofficial, there may be others that are open, and some of these may have been filled. If you know of any in either category, please let me know: rick@rickgevers.com
News 12 Bronx/Brooklyn 1 Media Crossways, Woodbury, NY 11791
WUSA-TV 4100 Wisconsin Ave NW Washington DC 20016
WGCL-TV 425 14th St NW, Atlanta, GA 30318
KMGH-TV 123 E Speer Blvd. Denver, CO 80203
KMBC-TV 6455 Winchester Ave. Kansas City, MO 64133
WHTM-TV 3235 Hoffman Street Harrisburg, PA 17110
WGRZ-TV 259 Delaware Ave., Buffalo, NY 14202
WBIR-TV 1513 Bill Williams Ave., Knoxville, TN 37917
WLTX-TV 6027 Garners Ferry Rd, Columbia, SC 29209
KWTX-TV 6700 American Plaza, Waco, TX 76712
KFSM-TV 318 N 13th St, Fort Smith, AR 72901
KLFY-TV 1808 Eraste Landry Rd, Lafayette, LA 70506
WSAW-TV, 1114 Grand Ave, Wausau, WI 54403
KTVA-TV 1001 Northway Drive St. 202. Anchorage, AK
WCJB-TV 6220 NW 43rd St, Gainesville, FL 32653
KRTV P.O. Box 2989, Great Falls, Montana, 59403