Tuesday, July 24, 2012 UPDATE:
Well, THAT didn't take long.
Just one day after he announced he was leaving Philadelphia's WTXF-TV, it was announced today that veteran news director STEVE SCHWAID is joining consulting firm CRAWFORD JOHNSON & NORTHCOTT (CJ&N) as its VP of Digital Strategy. He'll begin working for CJ&N on August 1.
More on this story in our regular newsletter later this week (it may be delayed by a busy weekend of racing here in Indianapolis.)
There are two other stories of note: KATU-TV (Portland, OR) News Director DON PRATT is being promoted to GM for sister Fisher station KBOI-TV in Boise, ID. But you can put your resume down…Assistant ND TIFFANI LUPENSKI will replace Don as ND.
Finally, long-ago Dallas News Director EDDIE BARKER died yesterday. Many of you may remember Eddie as the longtime Exhibit Chairman of the RTNDA convention. A few of you may know he was a reporter who may have been the first newsman to report that President Kennedy had died after being shot in Dallas in 1963. More details (and an interesting YouTube link) are in this article from the Dallas Morning News.
As always, we'll have all the week's changes in our regular report later this week.
Monday, July 23, 2012 UPDATE:
Another news director shakeup in the Philadelphia market, where STEVE SCHWAID is leaving Fox's WTXF-TV. Steve sent an email to his staff this morning promising to explain to them later today "my decision not to renew my contract."
Steve's been the VP/ND there for about a year. Before that he'd been VP of Digital Content and News for Meredith Broadcasting, and ND for that company's Atlanta CBS affiliate, WGCL-TV. He spent much of career with NBC, including an earlier run as ND for WCAU-TV in Philadelphia. At NBC, he was VP of News and Programming for the NBC owned stations, oversaw the transition team when NBC bought KNTV in San Jose/San Francisco, and was ND for WVIT-TV in Hartford. He's also been an ND in Tampa and Portland, ME, and worked in Dayton and Charlotte.
His departure comes one week after ANZIO WILLIAMS began as ND for WCAU-TV in Philadelphia, replacing WCAU veteran CHRIS BLACKMAN.
As always, we'll have all the week's changes in our regular report later this week.
**** ***** ****
Greetings:
A flurry of activity late in the week produced a lot of news for this week's newsletter. We have THREE new ND's to tell you about, two just announced this afternoon. And we have TWO new openings, one created by an ND being promoted to a GM job within Hearst. That means, by our count, 34 stations are still looking for a new ND.
FOUR of those open ND jobs are advertised below, as well as a blind box ad for a large market station. And we have THREE ads for EP positions around the country.
Next Friday (July 27th) is the deadline for applications for the Kneeland Project. Not familiar with it?  You should be, and you can learn more below.
We have the obituary for a long-ago Arkansas News Director best known for his investigative reporting, details on a reorganization involving NBC News, a number of news managers on the move, and we'll tell you how one ND achieved every golfer's dream…a hole in one.
All that, and more, below…after this week's changes:
**** ***** ****
**** ***** ****
New News Director Openings:
WPBF-TV, West Palm Beach, FL…congratulations to KYLE GRIMES who is being promoted to President/GM of sister Hearst stations WPTZ/WNNE in Plattsburgh, NY-Burlington, VT. Kyle spent three years as ND there before taking the WPBF job in 2008. He's also worked for Hearst at KCRA-TV in Sacramento and KSBW-TV in Salinas/Monterey, CA.
He'll replace another former ND, PAUL SANDS, who is retiring at the end of the year. Paul spent many years in newsrooms, as VP/News for Pulitzer Broadcasting, as an ND in San Diego and Portland, OR, and as an EP for KTVI-TV in St. Louis, where I first got to know him. He also worked as a producer in Seattle. Old friends can wish Paul well in his retirement with an email to: psands@hearst.com
KEYE-TV, Austin, TX…SUZANNE BLACK has resigned as ND of this Sinclair-owned CBS affiliate and will leave the station on July 26. She's been ND there since early 2007, and had been the Assistant ND there for 18 months before being promoted.  She's a former ND in San Diego and has also worked in Little Rock and Fayetteville, AR.  (Item updated  with additional information and correction as to station owner on 7/21/12)
Newly Named News Directors:
WCMH-TV, Columbus, OH…MICHAEL FABAC was named ND here late this afternoon. Michael most recently spent more than five years as news director for KXAN-TV in Austin, TX. He was the first ND for KLRT-TV in Little Rock, AR, and was also an ND for WNEM-TV in Flint/Saginaw, MI, and also worked in Detroit, St. Louis, and Colorado Springs. At WCMH, Michael replaces IKE WALKER who left this Media General owned NBC affiliate after four years at the station and three running the newsroom.
WKOW-TV, Madison, WI…JOE RADSKE has been promoted to news director for this Quincy owned ABC affiliate. Joe is currently the Assistant News Director there: he joined the station two years ago as Content Manager. He's a former ND for KPTM-TV in Omaha, worked earlier in his career in Madison, and has also worked in Milwaukee and Minneapolis. He replaces PERRY BOXX who left the station in June to take an ND job closer to family in Columbus, GA. Perry was ND here for four years.
KNPN-TV, St. Joseph, MO…DAN DOZAR has been named ND for this News Press & Gazette owned FOX affiliate. Dan's been a producer for this recently launched newscast, and previous worked for sister-station KRDO-TV in Colorado Springs, CO. He's also worked in Topeka and for two stations in Kansas City.  KNPN is a low power HD station that broadcasts on Channel 26.
Help Wanted Ads:
Blind Box News Director Ad, Top Ten Market:
Top 10 DMA news station seeks an experienced News Director from top 20 DMA.
The News Director (ND) will oversee the planning and direction of all newscasts and supervise executive producers, producers, reporters and photographers. ND will be instrumental in building and executing the station's strategic plan. Only candidates with top 20 DMA experience as an assistant news director or news director will be considered.
Forward resume and salary requirements to: resume.tvnews@gmail.com

News Director, KWCH-TV, Wichita, KS:
Sunflower Broadcasting, Inc., is looking for a News Director to lead our news team.
Sunflower consists of 16 channels of distribution including: KWCH-TV, KSCW-TV, bureau stations KBSD-TV, KBSH-TV, KBSL-TV, a JSA with Spanish Station KDCU, a 24-hour digital and mobile weather channel and two dynamic websites (one of which focuses on high school sports) and apps for news, sports and weather. The CBS affiliate KWCH leads the market in ratings and produces more than 45 hours of local news each week.
The candidate we are looking for understands responsible journalism and can lead a team to produce exciting newscasts that both inform and educate viewers. A passion to win weather and sports is a must. Knowledge of digital media and implementation of social media strategies should be demonstrated in current position.
We are HD, all field crews have laptops and smart phones. We have the tools and a state-of-the art newsroom to get the job done.
The perfect candidate brings News Director experience and an understanding of how to motivate and lead a team. Do your homework before you apply and you'll know why this is a great opportunity. Sunflower is owned by Schurz Communications and managed by Joan Barrett.
If you are ready to lead a winning team send your resume and references to:
Human Resources Manager
KWCH-TV
2815 E. 37th St. North
Wichita, KS 67219
FAX # (316) 831-6190;
e-mail: hr@kwch.com
KWCH-TV is an EOE. M/F/V/D. Drug screen and background check required. No phone calls please.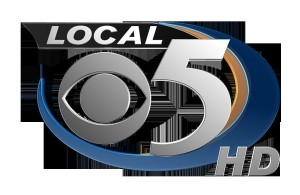 News Director, WFRV-TV, Green Bay, WI:
Nexstar Broadcasting Group, Inc. is searching for a forward thinking and aggressive journalist for the position of News Director at WFRV-TV, CBS affiliate, in Green Bay, WI.
The successful candidate will be a hands on news manager who has a proven track record for coaching and developing talent, solid journalism skills, an own the big news story and weather philosophy, and a passion for breaking news. Our coverage of the Green Bay Packers is a priority so a vision for unique coverage, storytelling and programming is a must.
To be considered you must have a minimum of 5 years of experience as a news manager and more than 10 years of experience in a news operation. Prior experience with on-line and social media is required. A degree in journalism is preferred.
Please send cover letter, resume, news philosophy and link or DVD to:
Jerry Walsh
Director of Local Content Development
Nexstar Broadcasting Group, Inc.
1181 East Mason Street
Green Bay WI 54301
or via e-mail to: jwalsh@nexstar.tv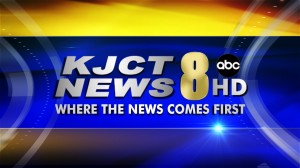 News Director, KJCT-TV, Grand Junction/Montrose, CO:
KJCT News 8, the ABC Affiliate for Grand Junction has an immediate opening for a hands-on News Director.
Our next News Director will have a record of proven leadership, the ability to manage and coach a young talented staff.
Our next News Director will have strong story instincts and production skills, on-air and online, including the successful integration of internet and social media into our day-to-day 'multiple screen' strategy.
The successful candidate will need to be able to "pitch in", teach, build a team andhave the ability to maximize the use of personnel.
Our next News Director willknow how to maximize our strengths and exploit competitive opportunities. Working closely with senior KJCT station management, the next News Director will achieve long-term budgetary and strategic goals.
Please send cover letter and resume to:
KJCT News 8
Attention: Kristy Santiago
8 Foresight Circle
Grand Junction, CO 81505
Or email resume to: kristy.santiago@kjct8.com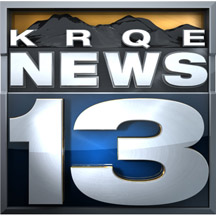 Executive Producer, KRQE-TV, Albuquerque, NM:
KRQE News 13, a CBS affiliate in Albuquerque, NM is looking for a dynamic and energetic journalist to be our next Executive News Producer. Our #1 newsroom in the market needs someone who can demonstrate the ability to mentor, train & supervise a team of professional newscast producers.
You must be an exceptional news writer for on-air & web, great communicator, excellent news judgment, react quickly to breaking news and be familiar with Avid and ENPS Systems to do your job successfully.
The ideal candidate should have a minimum of two years experience as a news manager or prior experience as a 10pm producer in a top 30 market.
If you're a natural born leader who can turn enterprise stories that no one else thinks about, this job is for you.
To apply, rush your resume & cover letter to erika.gonzales@krqe.com
KRQE-TV, owned & operated by LIN Television Corp., is an equal opportunity employer.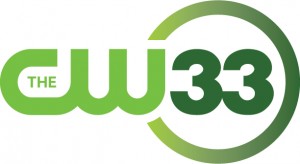 News Director, KDAF-TV, Dallas, TX:
Our non-traditional newsroom seeks a non-traditional manager to help us evolve our non-traditional news product in the nation's 5th Market.
KDAF-TV, the Tribune, CW station in Dallas-Fort Worth, has an immediate opening for a News Director. The person hired will help us break old school TV rules as we pursue our non-traditional news audience while still maintaining a quality news product. We are looking for someone who leads by example and is equally comfortable producing for the web as they are producing for air.
Primary duties include direct oversight of all content – over the air and on-line, working with producers and reporters to create compelling content, and set the tone and direction for the newsroom.
If you have television news management experience and are able to adjust to today's multi-platform environment, send your resume and salary requirements to hfloore@tribune.com or snail mail to:
HR Department
KDAF-TV
8001 John Carpenter Freeway
Dallas TX 75247
Equal Opportunity Employer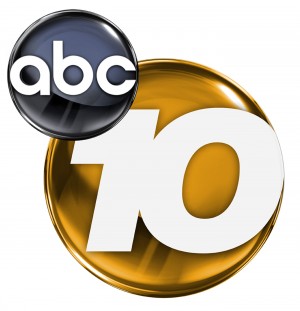 Executive Producer, Special Projects, KGTV, San Diego, CA:
Executive Producer-Special Projects, KGTV, San Diego, CA
KGTV, San Diego's ABC Affiliate, is recruiting for an experienced Executive Producer – Investigative Unit. The Executive Producer is responsible for managing the content and delivery of investigative, consumer, health and other franchise stories while ensuring the station is competitive on all platforms.
Areas of Responsibility:
Oversee all aspects of the special projects Unit including but not limited to multi-media journalists, producers, researchers, photojournalists and editors
Supervise storylines, writing and editing of content related to investigations or special projects
Coordinate 52-week strategy with emphasis on sweeps months for multiple platforms
Use computer database to research statistics and facts
Knowledge and demonstration of creativity, editorial judgment, journalistic ethics and libel laws
Manage scheduling, overtime and expenses for the special projects unit
Complete and deliver performance evaluations for direct reports
Implement and have working knowledge of federal, state and local laws impacting operations
Identify and manage opportunities to repurpose and extend content to create synergy
Requirements: Must have the ability to meet deadlines and work with a wide range of personalities. At least three years of news line producing experience with a commercial news operation required. College degree required.
If interested, and you meet the requirements of this position, please apply online at: scripps.com/careers – requisition 5142
KGTV is an Equal Opportunity employer. All 10News employment offers are contingent upon satisfactory completion of a pre-employment drug screen and background check.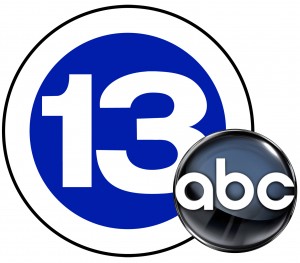 Executive Producer, WTVG-TV, Toledo, OH:
13abc Action News in Toledo is accepting applications for an Executive Producer.
The successful candidate will work directly with our team of producers on matters of presentation, quality control and creativity and have a minimum of four years producing experience. If you are a line producer in a larger market looking for a management track opportunity with a news staff committed to excellence, this is a terrific opportunity.
No phone calls, please.
Send materials to:
Brian Trauring
Executive News Director
13abc
4247 Dorr St.
Toledo OH 43607
or email wtvg.hr@13abc.com
Equal Opportunity Employer.

The Kneeland Project Accepting Applications Now.
Apply today!
The Kneeland Project is accepting applications until next Friday, July 27 for their October 3-6, 2012 session in Austin, Texas.
Thanks to Kneeland's generous funders, this opportunity is nearly free for 18 selected participants. The Kneeland Project pays for all tuition costs as well as hotel and several meals. Participants cover only their transportation and a few meals — Kneeland takes care of the rest.
What's missing from your social media strategy?
The world can be sloppy – leadership and ethics in a 24-7 socially networked world.
What's happening to our business – what's ahead in the next three, five, ten years?
Big J Millennials?
Our viewers have changed. Now it's our turn.
How newsroom systems must evolve to meet the challenges of our business.
Selected news directors will be joined by some of the best and brightest leaders in the industry, but they won't provide didactic, one-way lectures. On the contrary, Kneeland is seeking applications from news directors with high-level expertise, insight, and experience to make a truly unique opportunity.
It's an intensive program unlike any other. It's practical. It's highly interactive. It produces long-lasting results. News Directors return to their stations refreshed and ready to tackle the sometimes overwhelming challenges newsrooms now face.
Click here for more information and to apply. Only 18 news directors will be selected for this program. Apply today!
Other News Management Openings:
ASSISTANT NEWS DIRECTOR:
KING-TV, Seattle, WA (listed 7/13/12)
KENS-TV, San Antonio, TX (listed 7/13/12)
WMC-TV, Memphis, TN (relisted 6/10/12)
WBRZ-TV, Baton Rouge, LA (listed 7/13/12)
WCTI-TV, Greenville/New Bern, NC (relisted 6/1/12)
KVLY/KXJB-TV, Fargo, ND (relisted 7/7/12)
EXECUTIVE NEWS PRODUCER:
KDFW-TV, Dallas, TX (Morning EP, relisted 7/7/12)
KPRC-TV, Houston, TX (Nightisde EP, relisted 6/29/12)
KDVR/KWGN-TV, Denver, CO (PM EP, listed 6/24/12)
WTAE-TV, Pittsburgh, PA (Dayside EP, relisted 6/29/12)
KGTV, San Diego, CA (Morning EP, listed 6/10/12)
KGTV, San Diego, CA (Special Projects EP, listed 7/13/12, see ad above!)
KUSI-TV, San Diego, CA (listed 7/7/12)
WTMJ-TV, Milwaukee, WI (relisted 7/13/12)
KENS-TV, San Antonio, TX (listed 7/13/12)
KRQE-TV, Albuquerque, NM (new listing this week, see ad above!)
WJXT-TV, Jacksonville, FL (Evening EP, listed 6/29/12)
KFSN-TV, Fresno, CA (listed 6/24/12)
KARK-TV, Little Rock, AR (listed 6/24/12)
WINK-TV, Ft. Myers, FL (relisted 7/7/12)
WTVG-TV, Toledo, OH (listed 7/13/12, see ad above!)
WHAM-TV, Rochester, NY (Dayside EP, listing revised this week)
WROC-TV, Rochester, NY (listed 6/1/12)
KFVS-TV, Cape Girardeau, MO (listed 6/29/12)
WCYB-TV, Bristol, TN (relisted 6/24/12)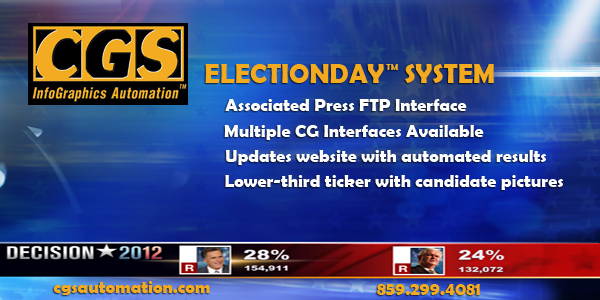 Obituary:
JACK HILL, an investigative reporter, anchor, and news director for KAIT-TV in Jonesboro, AR, died July 12th at the age of 72. He won a Columbia DuPont for his reporting and later produced long form news specials that aired statewide.
Situations Wanted:
Our Situations Wanted listings are free. If you'd like to state your case to a pretty well targeted audience, email me an item (max 100 words). You may include one link to a website, and an email address, and an optional photo. You must include your name. I'll run it for one week. I don't represent or endorse those listed, but merely trying to help.
ROBERTO SOTO:
Roberto Soto is an experienced major market media executive and the publisher of City Island Images. Through his daily online newspaper, he has brought about a demonstrable positive impact to the Internet. Soto's management talents and multilingual communication skills have also helped him become the founding station manager of News 12, as well as APTN Bureau Chief in NYC. Besides holding advanced communications degrees, Soto enjoys excellent quantitative, technological skills, along with his ability to effectively interface with a range of individuals and groups from all races and cultures. Click here for more.
Names in the News:
A reorganization at NBC has created the NBCUniversal News Group, which will include NBC News, CNBC, MSNBC, The Weather Channel and NBC's digital properties. PAT FILI-KRUSHEL, a former ABC and Time-Warner executive, will oversee the new unit.
AARON WISCHE is headed to KPRC-TV in Houston as EP of Special Projects. It's a return to Houston for Aaron, who interned at KPRC and later served as a producer at KRIV-TV there. He most recently has been EP/Special Projects for KNXV-TV in Phoenix, and has also worked in Tampa, Washington, Dallas, Cleveland, and Tulsa.
Congratulations to DON KOBOS, the Assistant News Director for KTRK-TV in Houston, who marks his 30th anniversary with the station this week. He first joined that ABC o-and-o as an investigative reporter, but has been in management there for more than 10 years.
One time news director LOWELL BRIGGS has been named VP of Creative Services for Fox's WFTX-TV in Boston. He's held the same job for WVIT-TV in Hartford, the NBC o-and-o there. Earlier in his career, Lowell was VP/News and Director of Marketing for WNCN-TV in Raleigh, which was then an NBC o-and-o.
Two news management changes for WMC-TV in Memphis. REGINA THOMAS moves across town to become the new Assistant News Director for this Raycom-owned NBC affiliate. She had been the Morning EP for WHBQ-TV in Memphis. And SAMANTHA DAVIDSON has been promoted to Executive Producer for WMC. She first started at the station as an intern.
JEFF LENK has been promoted to EP at KBAK/KBFX in Bakersfield, CA. He had been a producer there.
Congratulations to WXIN-TV (Indianapolis) News Director LEE ROSENTHAL who achieved every golfer's dream earlier this week. He scored a hole in one on the sixth hole of the legendary Crooked Stick Golf Club here in Indianapolis. Lee used a seven iron on the 148 yard par three, and tells me the ball bounced once and rolled into the hole. (I asked Lee if he had a picture of the event, and this is what he sent. I was hoping for something more, but that's what I have!) Crooked Stick, by the way, will host the PGA's BMW Championship in early September.
Our Full List of News Director Openings:
Here is my list of stations with open ND jobs, as of Friday, July 20, 2012.
WABC-TV     7 Lincoln Square New York, NY 10023
KDAF-TV   8001 Carpenter Freeway Dallas TX 75247 (see ad above!)
WFTS-TV     4045 N. Himes Ave. Tampa FL 33607
KNXV-TV     515 N. 44th St. Phoenix AZ 85008
WKYC-TV    1333 Lakeside Ave. Cleveland OH 44114
WFTV            490 E. South St. Orlando FL 32801
KCRA-TV     3 Television Circle Sacramento CA 95814
XETV             8253 Ronson Rd. San Diego CA 92111
WDJT-TV    809 S. 60th St. Milwaukee WI 53214
WPBF-TV 3970 RCA Blvd., #7007 Palm Beach Gardens FL 33410
KSNV-TV     1500 Foremaster Lane Las Vegas NV 89101
WPMT-TV    2005 S. Queen Street York PA 17403
KEYE-TV 10700 Metric Blvd. Austin TX 78758
WKBW-TV  7 Broadcast Plaza Buffalo NY 14202
KJRH-TV     3701 South Peoria Ave. Tulsa OK 74105
KOTV           302 S. Frankfort St. Tulsa OK 74120
KSNW-TV    833 N. Main Wichita, KS 67203
KWCH-TV   2815 East 37th Street North Wichita KS 67219
WFRV-TV   1181 E. Mason St. Green Bay WI 54301 (see ad above!)
KRBK-TV (apply to corporate) Springfield, MO
KGAN-TV      600-2 Old Marion Rd NE Cedar Rapids IA 52402
WCTI-TV      225 Glenburnie Dr. New Bern, NC 28561
WEHT/WTVW 800 Marywood Dr. Henderson KY 42420
KHBS/KHOG-TV 2809 Ajax Ave. #200 Rogers AR 72758
KHGI-TV     13 S. Highway 44 Kearney NE 66848
KBOI-TV     140 N. 16th St. Boise ID 83702
KNOE-TV   1400 Oliver Rd. Monroe, LA 71211
WVNS-TV   141 Old Cline Rd. Ghent WV 25843
WJHG-TV   8195 Front Beach Rd. Panama City Beach FL 32407
KECI/KTVM-TV 340 W. Main St. Missoula MT 59802
KKCO-TV    2325 Interstate Ave. Grand Junction CO 81505
KJCT-TV      8 Foresight Dr. Grand Junction CO 81505
KGNS-TV     120 W. Delmar Blvd. Laredo TX 78045
KGWN-TV   2923 E. Lincolnway Cheyenne WY 82001