Friday, July 25, 2014 UPDATE:
A busy week ends with a big surprise from Houston, where longtime KTRK-TV News Director DAVID STRICKLAND resigned today from this ABC o-and-o, effective immediately.
In a note to his staff (click here to read the entire message) Dave says he wants to spend more time with his family.
He's been the ND here for the past 14 years, and worked there earlier in his career, as well, rising to Managing Editor before leaving in 1996 to become Executive Producer for WAVY-TV in Norfolk. He become the ND at WAVY in 1996, before returning to Houston and KTRK in 2000.
Also, another longtime ND left his job late this week, as JOE SCHLAERTH parted ways with WIVB-TV in Buffalo. More on that in our full report later this weekend.
Any week with three updates during the course of the week means a chock-full newsletter which may not arrive until Sunday.
Tuesday, July 22, 2014 UPDATE:
Another day, another promotion to News Director in a Pacific Northwest market.
Today it's KOIN-TV in Portland, OR, where KATE GLOVER has been promoted from Assistant ND to ND. It's not her first ND gig…she spent a year as ND at KMIR-TV in Palm Springs, CA, earlier in her career. She joined KOIN a few months ago and has served as interim ND since BRAD NEUHOFF left this LIN owned CBS station in February.
Kate's background is on the assignment desk and field producing…she held those roles for two stations in Washington, and also for CNN and Fox News Channel. She also worked as an EP in San Diego.
Also today, a rare cross-town move in Madison, WI, where JOE RADSKE left his job as ND for WKOW-TV to move to WISC-TV as EP.
More later in our full newsletter.
regards,
Rick Gevers
Monday, July 21, 2014 UPDATE:
Congratulations to JAKE MILSTEIN who's been promoted to News Director of Cox's KIRO-TV in Seattle.  Jake joined that CBS affiliate in 2008 as Managing Editor…and was promoted to oversee the station's digital efforts in 2012.  He previously worked as a Senior Producer at WRC-TV in Washington, as an Assistant News Director for KCOY/KKFX-TV in Santa Maria, CA, and as a producer at KNTV in San Jose/San Francisco.
At KIRO, he replaces BOB JORDAN who retired at the end of June, ending a 45 year career in our business.
More on all the week's news management news in our full newsletter, which will likely be delayed this week by my attendance at Sunday's Brickyard 400 NASCAR race here in Indianapolis.
**** ***** ****
Greetings:
News Director changes in large markets top this weeks report, with TWO new NDs in top 15 markets, and ONE of our TWO new openings come from a top 15.
That means we now show 27 stations with open news director positions.
We have THREE paid help wanted ads. Those jobs are great opportunities for people with a range range of backgrounds.
Congratulations to EIGHT stations who've been honored with Regional Emmy awards. TWO of those stations won two awards. We have the entire list below.
And we have lots of news managers and general managers on the move. That's all detailed below.

New News Director Openings:
WGCL-TV, Atlanta, GA…we told you earlier this week that LANE MICHAELSEN had left this Meredith-owned CBS affiliate after less than a year and a half as news director. Here's part of a note Lane shared with me:
I am very proud of the team there and the work they did over the last sixteen months. I have something in the works that is both a familiar position and a familiar location. I will miss the newsroom team at CBS46.
More in this article. Lane's been an ND in Cincinnati, Washington, DC, Tampa, and Little Rock, served as VP-News for Gannett, and worked at Poynter. A former photojournalist, he spent eight years as Director of Photography at KARE-TV in Minneapolis.
WSLS-TV, Roanoke, VA…MELISSA (PREAS) STACY is moving up within Media General. She's joining sister-station WFLA-TV in Tampa as the Assistant News Director. Except for three years (2004-07) as ND for Media General's WNCT-TV in Greenville, NC, she's spent most of her career at WSLS, joining the station in 1999. She's been the ND for this NBC affiliate for the past seven years.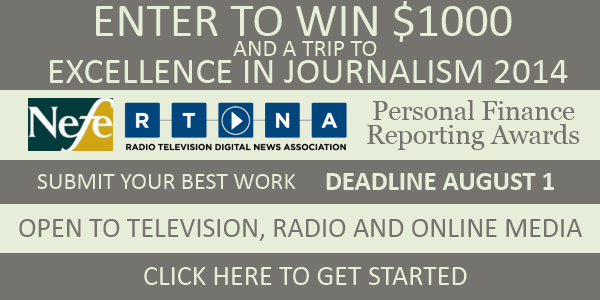 Newly Named News Directors:
WXTB-TV, Atlanta, GA…JORGE BUZO is the new ND for this Telemundo affiliate. He'd been an anchor and reporter there.
KPRC-TV, Houston, TX…you learned via our midweek UPDATE that RHONDA LaVELLE has been promoted to ND for this Post-Newsweek owned NBC affiliate. She's been the Assistant ND there since March, and has been the interim news director since DEBORAH COLLURA left in May to become GM for Gannett's WCNC-TV in Charlotte. Deb was ND there for just over three years. Rhonda's a 16 year Post-Newsweek veteran, all of it at WDIV-TV in Detroit, most recently as executive producer.
Paid Help Wanted Ads:

Nightside Executive Producer, KOLD-TV, Tucson, AZ:
KOLD/KMSB in Tucson, AZ has an immediate opening for a dynamic Nightside Executive Producer.
The perfect candidate is a show doctor who loves breaking news, understands the importance of weather and knows how to think fast. You never fall in a love with the plan, but you can pitch one like a top notch salesperson.
You must be confident, have strong news judgment and love social media as much as you love the AP Stylebook.
People like working and living here. Large market stations like to hire from here. We have a proven track record of growing careers and setting high standards for quality television news. That's a combination for a great career move! But wait, there's more! It's Arizona! No snow shovels or heavy winter coats required! We enjoy the best winter weather in the country!
If you are interested in getting into management, this is a great opportunity. Producing experience expected, management experience is preferred. Qualified applicants must apply online, and attach resume and links to your work to www.raycommedia.com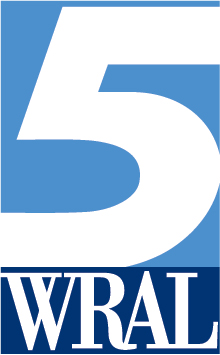 Associate News Producer, WRAL-TV, Raleigh, NC:
WRAL, the dominant television station in the Raleigh-Durham-Fayetteville market, is seeking a creative and driven associate news producer. The AP will assist in all aspects of producing newscasts and special coverage; this includes writing stories, pitching story ideas, setting up interviews, creating graphics, even leading the production team in the control room. The person in this position will be trained to produce newscasts and may be called on to fill-in produce.
Prerequisites for working in our fast-paced newsroom are good judgment, knowledge of current events, strong writing skills and the ability to perform well under high pressure. Must have a four-year college degree or be in the process of obtaining one. Previous journalism experience is required and previous broadcast journalism experience is preferred. This is a part time position, approximately 25 hours per week. A pre-employment drug screening is required.
All candidates must apply online at http://www.capitolbroadcasting.com/careers/
POSTED: July 18, 2014 CLOSING: August 1, 2014
EOE, M/F.
All Capitol Broadcasting Company properties are tobacco free.
Capitol Broadcasting Company participates in E-Verify.
It is the policy of the company to be fair and impartial in all relations with employees and applicants for employment. No person will be discriminated against in employment because of race, color, religion, age, sex, military status, national origin, physical/mental disability, or any other characteristic protected by applicable federal or state law.


Morning Executive Producer, KATU-TV, Portland, OR:
KATU seeks a dynamic newsroom leader to help create and execute the most innovative newscast in the Portland, Oregon market.
The ideal candidate has a passion for morning news, an award-winning background in local television news production, and a vision for how to showcase the morning team in new, exciting ways every day. Oh yeah, and the ideal candidate is a social media rock star who really knows how to incorporate digital content into our daily coverage.
Duties include providing input and constructive oversight for newscast producers on story selection and presentation, reviewing reporter scripts for creativity and accuracy, and coaching the team on strategic initiatives including programming to the target audience, managing meters, weather storytelling and creating more organic anchor "moments."
Candidates must also demonstrate strong news judgment and the ability to coordinating an aggressive response to breaking news and weather.
So grab your outdoors gear and your hunger for award-winning chefs and every kind of food cart under the sun. It's a great opportunity to shine as a first-time or newer manager in one of the most desirable cities in the Pacific Northwest.
News Director Tiffani Lupenski will make the hire. But to get her attention, you first need to apply online by clicking here!
Other News Management Openings:
ASSISTANT NEWS DIRECTOR:
WLS-TV, Chicago, IL (listed 5/24/14)
WLS-TV, Chicago, IL (listed 5/24/14)
KPHO-TV, Phoenix, AZ (relisted 6/15/14)
KVVU-TV, Las Vegas, NV (relisted 6/15/14)
KRNV/KRXI, Reno, NV (new listing this week)
KRCR/KCVU-TV, Redding, CA (listed 7/6/14)
WCJB-TV, Gainesville, FL (relisted 7/13/14)
EXECUTIVE NEWS PRODUCER:
WFLD-TV, Chicago, IL (AM EP, listed 5/30/14)
WLS-TV, Chicago, IL (relisted 5/24/14)
KTVU-TV, San Francisco/Oakland, CA (Digital EP, listed 6/22/14)
KPHO-TV, Phoenix, AZ (AM EP, relisted 6/15/14)
KING-TV, Seattle, WA (AM EP, listed 6/22/14)
KATU-TV, Portland, OR (AM EP, listed 7/13/14, see ad above!)
WTNH-TV, Hartford/New Haven, CT (AM EP, listed 7/6/14)
KMBC-TV, Kansas City, MO (PM EP, new listing this week)
KSHB-TV, Kansas City, MO (relisted 6/15/14)
WDAF-TV, Kansas City, MO (PM EP, listed 6/22/14)
WTMJ-TV, Milwaukee, WI (2 positions, EP & Spec. Proj., listed 7/13/14)
WGHP-TV, Greensboro/High Point, NC (Dayside EP, listed 6/22/14)
WJAR-TV, Providence, RI (relisted 6/15/14)
WDTN-TV, Dayton, OH (Nightside EP, listed 5/24/14)
KOLD-TV, Tucson, AZ (Nightside EP, new listing this week, see ad above!)
WHAM-TV, Rochester, NY (listed 5/30/14)
WHEC-TV, Rochester, NY (PM EP, listed 7/13/14)
WISC-TV, Madison, WI (listed 5/30/14)
KOAA-TV, Colorado Springs, CO (AM EP, relisted 6/22/14)
WCIV-TV, Charleston, SC (relisted 5/24/14)
KTVA-TV, Anchorage, AK (relisted 7/13/14)
KTTC-TV, Rochester, MN (relisted 5/30/14)
KTXS-TV, Abilene, TX (listed 7/6/14)
ASSIGNMENT MANAGER:
WHEC-TV, Rochester, NY (listed 7/13/14)
MANAGING EDITOR:
WBNS-TV, Columbus, OH (Digital ME, relisted 5/18/14)
WCPO-TV, Cincinnati, OH (relisted 6/7/14)
DIRECTOR OF NEWS TECHNOLOGY:
WSB-TV, Atlanta, GA (listed 5/24/14)
NEWS OPERATIONS MANAGER:
WAVE-TV, Louisville, KY (relisted this week)
Situations Wanted:
We offer a free situations wanted ad to news managers who are looking for a new opportunity. If you'd like to state your case to a well targeted audience, email me an item (max. 150 words). You may include a link to a website, an email address, and a photo. You must include your name. I'll run it for one week. I don't represent or endorse those listed, but merely trying to help.
Names in the News…and other things:
Congratulations to WFAA-TV in Dallas and WTHR-TV in Indianapolis, each honored with two Regional Emmy Awards in the News and Documentary Awards from NATAS. Six other stations received one each. Click here for the complete list of both regional and national winners.
DEREK SCHNELL completes the Hearst hat trick as he joins KCRA-TV in Sacramento as the Nightside EP. He's leaving the same job at Hearst's KMBC-TV in Kansas City, and previously worked at the company's Oklahoma City station, KOCO-TV. Derek's also worked in Columbia, MO.
If you've seen a steady stream of moving vans on I-95 from Orlando to Jacksonville, we know why. First it was BOB LONGO who went from ND at WESH-TV to ND at WTEV/WAWS. Bob's now hired WESH Executive Producer JERRY GOODMAN to be the new morning EP at WTEV. Jerry previously worked at WJXT-TV in Jacksonville. And MARILYN VACA leaves WFTV in Orlando to become the Managing Editor at WTEV.
VALERIE WILSON returns to WAVE-TV as morning EP. She's been the Morning EP for another Raycom station, WMBF-TV in Myrtle Beach, but had been a producer at WAVE before taking the Myrtle Beach job.
Congratulations to former news director JERRY HOWARD, back in a newsroom as the new Assignment Manager for KMTV in Omaha. Jerry most recently was ND for WYIN-TV in Merriville, IN, but that PBS station dropped its nightly newscast earlier this year. Jerry's also been a news director in Great Falls, MT, and worked in Kansas City, Little Rock, and Topeka. Jerry's also taught in a number of places.
Former San Diego (XETV) News Director ALBERTO PANDO has been named General Manager of Radio and TV Marti in Miami…that's under the Voice of America. He's going to continue to operate a consulting business. His Linkedin profile describes that.
Old friend WARREN MILLS is already recuperating at his Indianapolis home after a successful kidney transplant last Sunday. He's the Senior Web Master at WTHR-TV here where he began as a photographer 24 years ago. He's also worked in Shreveport, Savannah, and Columbia, MO. Warren spent four years on the transplant waiting list before a successful match. He went home on Thursday, where he'd enjoy your good wishes: wmills@wthr.com
General Manager Notes:
BRAD MOSES, who's been GM for Media General's WFLA-TV in Tampa for two years, will leave that post at the end of the month. He also been a GM in Raleigh and Savannah, earlier was the marketing director for WFLA, the promotion manager at WLS-TV in Chicago and ran the production editing suite at WTOL-TV in Toledo when I was the ND there.
One time News Director TERRY COLE left his job as GM of Sinclair's WEAR-TV in Pensacola, FL, this week. Terry's a former GM in Portland, ME, and for two stations Charleston/Huntington, WV, and has been an ND in Charleston/Huntington and Tampa.
PAULA HAYWARD is the new GM for Sinclair's KFDM-TV in Beaumont, TX, replacing RIX GAREY who retired after 34 years at the station. Paula had been the GM for KMSS-TV, the Fox affiliate in Shreveport, LA.
Our Full List of ND Openings:
If you know of any additions/deletions/updates, please email me at: rick@rickgevers.com
Here is my list of stations with open ND jobs, as of Sunday, July 20, 2014.
KWHY-TV 1201 West 5th St., # T-900 Los Angeles CA 90017 *
New England Cable News, 160 Wells Avenue Newton, MA 02459
WBZ-TV 1170 Soldiers Field Rd. Boston MA 02134
WFDC-TV 101 Constitution Ave. NW Washington DC 20001 *
WGCL-TV 425 14th St NW, Atlanta, GA 30318
KIRO-TV 2807 Third Ave. Seattle WA 98121
KCEC-TV 777 Grant St. #110 Denver CO 80203 *
WEWS-TV 3001 Euclid Ave. Cleveland OH 44115
KMAX-TV 2713 Kovr Drive Sacramento CA 95605
KOIN-TV 222 SW Columbia St. Portland OR 97201
WCNC-TV 1001 Wood Ridge Center Dr. Charlotte NC 28217
WHP-TV 3300 North 6th Street Harrisburg PA 17110
WPTV 1100 Banyan Blvd. West Palm Beach FL 33401
WBMA/WCFT/WJSU-TV 800 Concourse Parkway, # 200, Birmingham, AL 35244
WTLV/WJXX-TV, 1070 E. Adams St. Jacksonville, FL 32202
WSET-TV 2320 Langhorne Rd. Lynchburg VA 24501
WSLS-TV P.O. Box 10 Roanoke VA 24022
WOI-TV 3903 Westown Parkway West Des Moines IA 50266
KVEO-TV 394 N. Expressway Brownsville TX 78521
WCBD-TV 210 W. Coleman Blvd. Charleston SC 29464
KVRR-TV 4015 9th Ave S Fargo ND 58103
WAKA-TV 3251 Harrison Road Montgomery AL 36109
KLFY-TV 1808 Eraste Landry Rd. Lafayette LA 70506
KPVI-TV 902 E Sherman Pocatello ID 83201
KTAB/KRBC-TV 4510 S. 14th St. Abiliene, TX 79605
KLDO/KXOF-TV 226 Bob Bullock Loop Laredo TX 78040
WBUP/WBKP-TV 1705 Ash Street Ishpeming MI 49849
* Spanish language station