Tuesday, July 26, 2011 UPDATE:
I'm sorry to report that ELMER LOWER died today at the age of 98.  Elmer was President of ABC News from 1963 to 1974 and oversaw a huge increase in the size of the network's news department.  During his time as president, he okayed the hiring of PETER JENNINGS, TED KOPPEL, FRANK REYNOLDS, and SAM DONALDSON, among others.  During his long career, he worked for Life Magazine, as well as CBS and NBC.  He retired from ABC in 1978 and went into education, and served at one point as interim dean of the University of Missouri School of Journalism.
Elmer received a Lifetime Achievement EMMY in 1975.
I had the privilege of meeting Elmer on several occasions, and he was a class act.  I received a Christmas card from him for many years, usually with a lengthy personal note, which was sadly far more than I ever sent him.
His passing will be covered in the mass media, so you can…and should…learn more about his remarkable career.
**** ***** ****
Greetings:
Terry Graham
July 8, 1955 – July 16, 2011
Funeral services will be held tomorrow for veteran news director TERRY GRAHAM. Terry died last Saturday, July 16th, after a long illness.  He had just turned 56.  Terry spent just a few months this year as ND for WCJB-TV in Gainesville, FL, and earlier was the ND/Anchor for WFXL-TV in Albany, GA, and also worked in Mississippi.
Terry is survived by longtime friend Melissa Howard, a brother, and two sisters. Our sympathy to his family, friends, and co-workers.
**** ***** ****
In our regular business, there are TWO new news directors this week, and TWO new openings.  All involve veteran news directors.
Those changes bring out count of open ND jobs to 32.
One of those open ND jobs in advertised below, along with an ad for an EP opening at a CBS o-and-o in California.  And we have an ad for a great training opportunity for news directors.
There's a lot of movement in our Names in the News section, which also includes information about seven local stations nominated for National EMMY awards.
That, and more, after this week's changes:
Newly Named News Directors:
NewsChannel 8, Washington, DC…we're a little tardy in reporting that JOE DeFEO is the new ND for this Albritton-owned cable news operation.  Joe's the former ND for WBFF-TV, the Sinclair-owned FOX affiliate in Baltimore.  He also served as VP/News for Sinclair.  The channel has undergone several format changes recently.
KBAK/KBFX-TV, Bakersfield, CA…CRISTI JESSEE is the new ND here.  We told you last week that Cristi was leaving her job as ND for KSAX-TV in Alexandria, MN.  It's a return to California for Cristi, who previously worked as a reporter in Sacramento.  She also worked as a field producer in Los Angeles and as a reporter in North Dakota and Little Rock.  At KBAK, she replaces DOUG BARDEN who left this Fisher Broadcasting owned CBS/FOX duopoly in June to become ND for KSBY-TV in San Luis Obispo, CA.
New News Directors Openings:
New York 1, New York, NY…longtime news director BERNIE HAN has been promoted to VP/News for all the Time-Warner 24 Hour News Channels.  She's been at NY1 since 1992, when she was hired as a writer.  Bernie became Assistant ND in 1997, news director in 2003, and VP/News in 2005.
WGGB-TV, Springfield, MA…DAVID BAER has left this ABC affiliate after more than three years as ND.  Dave's a former ND in Buffalo, Providence, Indianapolis, and Portland, ME.  WGGB is owned by Gormally Broadcasting.  One note…the interim ND here will be CISSY BAKER, the former DC bureau chief for Tribune Broadcasting.
**** ***** ****
Help Wanted Ads:

News Director, KOAA-TV, Colorado Springs, CO:

Live in beautiful Southern Colorado! #1 KOAA/NBC and News5Now (24/7 News Channel) is seeking a News Director. Work for one of the best broadcasting companies, privately held Cordillera Communications, and most advanced news operations in the country (content management center with MMJ's and intensive social media focus) in Colorado Springs/Pueblo Market.  Established product and resources.
News Director candidates must have strong resource management skills, exceptional news judgment, extensive marketing knowledge, effective recruiter and excellent people skills. A successful record of ratings growth, budget maintenance and new media development is a must. You must have proven leadership, hiring and teaching abilities.
Three to five years of News Management is required. Opening is immediate as our previous ND was here 17 years and just left for position with the new mayor.
Competitive compensation/benefits are provided – send resume to:
Evan Pappas
President and General Manager
KOAA-TV
530 Communications Circle
Colorado Springs, CO 80905
EOE
**** ***** ****


Executive Producer, KOVR-TV, Sacramento, CA:
THINK TWICE BEFORE APPLYING FOR THIS JOB!!!!
Why??
– You will be expected to be aggressive and fearless.
– You will be expected to be innovative.
– You will be expected to take ownership of our number one late news in town.
– You will be expected to work harder and dig deeper on stories.. covering the press release isn't going to do it.
– You will be expected to lead, and make the tough decisions on a moment's notice.
In other words, you will be expected to do all the things your current station won't allow. This is not a job, this is a career maker. It will be difficult and challenging, but if you love news.. it will also be the most fun you've ever had
We are built on turning the important stories into interesting ones that compel viewers to watch. We ask the tough questions, and don't let lawmakers off the hook when all they want to do is spin. We are a CBS Owned and Operated station, nestled between two beautiful rivers, and an hour from either San Francisco, Lake Tahoe, and Napa.
Applicants must have producing experience. Some managerial experience is preferred.
Apply for this position online by going to www.cbs13.com and clicking on careers:
**** ***** ****
Training Opportunity:

The Kneeland Project is accepting applications until next Friday, July 29 for their October 12-15, 2011 session in Austin, Texas.
Thanks to Kneeland's generous funders, this opportunity is nearly free for 18 selected participants. The Kneeland Project pays for all tuition costs as well as hotel and several meals. Participants cover only their transportation and a few meals — Kneeland takes care of the rest.
• What you need to do now to win 2012 election coverage
• How social media continues to reshape the face of our business, and what you must do today
• How your internal and external systems need to be revolutionized to meet new challenges
• Leading Millennials
• Ethics and leadership in a 24-hour socially networked world
Selected news directors will be joined by some of the best and brightest leaders in the industry, but they won't provide didactic, one-way lectures. On the contrary. Kneeland is seeking applications from news directors with high-level expertise, insight, and experience to make a truly unique opportunity.
It's an intensive program unlike any other. It's practical. It's highly interactive. It produces long-lasting results. News Directors return to their stations refreshed and ready to tackle the sometimes overwhelming challenges newsrooms now face.
Click here for more information and to apply.  Only 18 news directors will be selected for this program.  Apply today!
**** ***** ****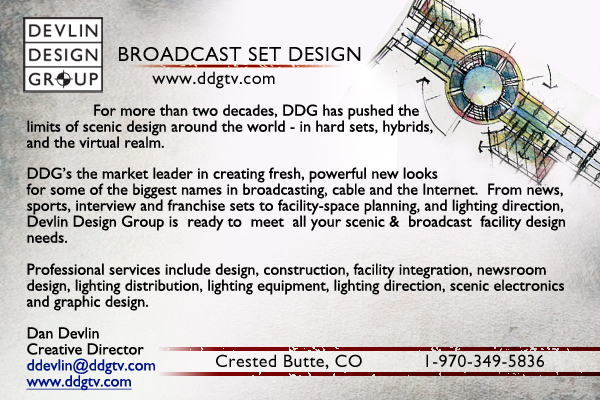 **** ***** ****
Other News Management Openings:
Assistant News Director:
WFLD-TV, Chicago, IL (relisted 7/1/11))
KHOU-TV, Houston, TX (relisted 7/1/11))
KSDK-TV, St. Louis, MO (relisted 7/1/11))
WTHR-TV, Indianapolis, IN (relisted 7/1/11))
WRTV, Indianapolis, IN (relisted 6/10/11)
WVIT-TV, Hartford/New Haven, CT (relisted 6/24/11)
WREG-TV, Memphis, TN (listed 6/24/11)
WAVE-TV, Louisville, KY (listed 7/1/11)
WMTW-TV, Portland, ME (listed 7/1/11)
Executive News Producer:
The Weather Channel, Atlanta, GA (Weekend EP, listed 5/13/11)
KTVK-TV, Phoenix, AZ (AM EP, listed 5/8/11)
KOVR-TV, Sacramento, CA (PM EP, listed 7/15/11, see ad above)
WTAE-TV, Pittsburgh, PA (Dayside EP, relisted 6/17/11)
WRAL-TV, Raleigh, NC (relisted 6/17/11)
WCPO-TV, Cincinnati, OH (2 openings, AM & afternoon, relisted 6/24/11)
WTMJ-TV, Milwaukee, WI (Special Projects EP, relisted 6/17/11)
WVIT-TV, Hartford/New Haven, CT (listed 6/24/11)
WHBQ-TV, Memphis, TN (listed 7/1/11)
KFSN-TV, Fresno, CA (PM EP, listed 7/8/11)
KVOA-TV, Tucson, AZ (relisted 6/24/11)
WNWO-TV, Toledo, OH (AM EP, listed 6/3/11)
KRXI-TV, Reno, NV (PM EP, listed 5/20/11)
Managing Editor:
KIAH-TV, Houston, TX (listed 6/17/11)
WEWS-TV, Cleveland, OH (listed 6/17/11)
WVIT-TV, Hartford/New Haven, CT (listed 6/24/11)
**** ***** ****
Names in the News:
Seven local stations, including two in Denver, received nominations in the national News and Documentary EMMY award competition.  Two stations (WMAQ-TV in Chicago and WSMV-TV in Nashville) were nominated for spot news coverage, while five stations received nominations for investigative reporting.  The complete list is here.
Northwest Cable News, Belo's 24 hour cable news network based in Seattle, has two new executive producers.  CHARLES TRILLINGHAM joins the station from KCPQ-TV, the FOX station in Seattle, and JENNA HUSTED was promoted.  She's been a producer at NWCN.
MICHELE MURRAY returns to Florida as the Managing Editor for Scripps' WFTS-TV in Tampa.  She's currently the Managing Editor for Fox's WTFX-TV in Philadelphia, where she had earlier been an EP.  She's also worked in Dallas, Milwaukee, and for WTVT-TV in Tampa.  She was graduated from Eckerd College in Tampa/St. Petersburg.
WTSP-TV in Tampa has a new Special Projects Producer.  TONY D'ASTOLI crosses the street and joins this CBS affiliate from WTVT-TV in Tampa, where he was an investigative producer.
At KXTV in Sacramento, TIM WELLS has been promoted to Nightside EP.  Tim had been the 11:00 producer for that Gannett-owned ABC affiliate.
One time ND JOE RAIA returns to a newsroom as the new Assistant ND for WBRZ-TV in Baton Rouge, LA.  Joe's a former ND for WPMI-TV in Mobile, a job he left in 2007 after more than nine years as the news director there.  He's also worked in Chattanooga, Atlanta, and Los Angeles.
And congratulations to news director turned corporate Grand Poobah (we kid!) PAUL DUGHI who's been named to the NAB Board of Directors.  Paul is currently President of Cowles California Media, overseeing the company's six California TV stations and a variety of websites.  He's a former GM of KNDO/KNDU in Washington State, and was an ND in Columbus, OH, Spokane, WA, and Rhinelander, WA.
**** ***** ****
The Full List:
To the best of my knowledge, here is the list of stations with open news director jobs, as of Friday, July 22, 2011.
If you know of any additions/deletions/changes/updates, please email me at: rick@rickgevers.com
NY 1 News 75 Ninth Ave.                              New York NY 10011
KARE-TV 8811 Olson Memorial Hwy.          Minneapolis MN 55427
KGW-TV 1501 SW Jefferson St.                       Portland OR 97201
WTNH/WCTX-TV 8 Elm St.                              New Haven CT 06510
WXXA-TV 28 Corporate Circle                         Albany NY 12203
KMSB-TV     1855 N. 6th Ave.                             Tucson AZ 85705
WFRV-TV 1181 E. Mason St.                          Green Bay WI 54301
WROC-TV 201 Humboldt St.                         Rochester NY 14610
WSYR-TV 5904 Bridge St.                               Syracuse NY 13057
KWWL-TV 500 East Fourth St.                     Waterloo IA 50703
KVEO-TV 394 N. Expressway                        Brownsville TX 78521
KOAA-TV 530 Communications Cir.    Colorado Springs CO 80905 (see ad above!)
WFIE-TV 1115 Mount Auburn Rd.               Evansville IN 47720
WGGB-TV 1300 Liberty St.                    Springfield MA 01104
KEYT-TV 730 Miramonte Dr.                       Santa Barbara CA 93109
KTVB-TV 5407 Fairview Avenue                  Boise ID 83706
WREX-TV 10322 W. Auburn Rd.                   Rockford IL 61105
WAOW-TV 1908 Grand Ave.                           Wausau WI 54403
WSAW-TV 1114 Grand Ave.                               Wausau WI 54403
WFXL-TV 1211 N. Slappey Blvd.                       Albany GA 31707
WOAY-TV Rte. 16 South                                     Oak Hill WV 25901
WCJB-TV 6220 NW 43rd St.                             Gainesville FL 32653
KSWT-TV 1301 Third Ave.                                  Yuma AZ 85364
KYMA-TV 1385 S. Pacific Ave.                          Yuma AZ 85365
KECI/KTVM/KCFW-TV 340 W. Main St.    Missoula MT 59802
WUTR/WPNY/WFXV-TV 5956 Smith Hill Rd.  Utica NY 13502
WLUC-TV 177 US Highway 41 East                Negaunee MI 49866
KGNS-TV   120 W. Delmar Blvd.                       Laredo TX 78045
KSAN/KLST-TV 2800 Armstrong                     San Angelo TX 76903
KGWN-TV 2923 E. Lincolnway                         Cheyenne WY 82001
WAGM-TV 12 Brewer Road                                Presque Isle ME 04769
KSAX-TV PO Box 189                                       Alexandria MN 56308