Greetings:
Another busy week, with FOUR newly named news directors and TWO new openings. Among those new news directors is one who's been an ND in THREE top 20 markets…and is now in market 108.
Those changes mean our list of open ND jobs drops ever so slightly to 22.
THREE of those open ND positions are featured among our FIVE paid help wanted ads, which features openings in a wide range of markets.
And we have lots of items in Names in the News, including another news manager moving across the street in Denver. We'll try to answer some of the questions about a new news operation in Arkansas, details about a newsman return got the business after two years away, and a handful of other news manager moves.
That's all below!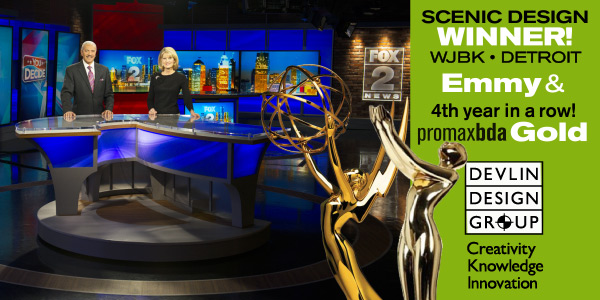 New News Director Openings:
WZDX-TV, Huntsville, AL…CJ HOYT is leaving one Nexstar station for another. CJ's off to Harrisburg, PA, as ND for WHTM-TV. More on that below. He started the first stand-alone news department for this FOX affiliate, which had earlier aired news with other partners.
KNOE-TV, Monroe, LA…BOB WALTERS is headed to Waco, TX as ND for sister Gray TV station KWTX-TV. More on that below, too. Bob's been the ND for CBS station for almost five years.
While not a new opening, please note the paid help wanted ad below for the ND job at KDVR/KWGN-TV in Denver.
Finally, apologies to MIKE LOPEZ. We told you last week that Mike was leaving WHBF-TV in Rock Island, where he'd been the ND, to head to KPRC-TV in Houston. That's correct, but we had his new job wrong: he'll be the Executive Planning Editor there.
Newly Named News Directors: 
WHTM-TV, Harrisburg, PA…CJ HOYT returns home to be the next ND for this Nexstar owned ABC affiliate. As you learned above, he's been the ND for Nexstar's WZDX-TV in Huntsville. CJ's also been a news director in Toledo, Evansville, and Lafayette, LA, and has worked in Dallas, Knoxville, Greenville, SC, and Lincoln, NE. CJ's replacing DAVID JONES who left after five years as ND to become ND for WNYT-TV in Albany, NY.
WLTX-TV, Columbia, SC…JULIE EISENMANN returns to the ND chair as she takes over the Tegna-owned CBS affiliate. She's been the Assistant ND for sister-Tegna station WXIA-TV in Atlanta. Julie's been an ND in Savannah and Erie, PA, where she also had reported and anchored, and earlier worked on the assignment desk in Pittsburgh. At WLTX, she's replacing MARYBETH JACOBY who was the ND there for nine years.
KWTX-TV, Waco, TX…we told you above that BOB WALTERS was leaving Gray's KNOE-TV in Monroe, LA, to become ND for this sister Gray station, a CBS affiliate. Bob's also been an ND in Evansville and Clarksburg, WV, and has worked in Cadillac, MI, Austin, MN, and Carbondale, IL. Bob replaces MIKEL LAUBER who moved to Gray's KOLN-TV as ND to be closer to family.
KETK/KFXK/KTPN-TV, Tyler, TX…veteran news director ED KOSOWSKI will be the next ND for this Nexstar operation. He's been with Nexstar for the past few months, filling in at stations in Las Vegas and Monroe, LA. GM WARD HUEY sent this memo to the staff. Many of you know Ed, who's been an ND in San Francisco, Boston, Denver, and Kansas City and has worked in Washington and for CNBC. In Tyler, Ed replaces NEAL BARTON who has been anchoring and serving as ND. He'll now concentrate on anchoring.
Paid Help Wanted Ads:

News Director, KDVR/KWGN-TV, Denver, CO:
Here's your chance to lead a news duopoly operation in one of the best cities to live in the country! Denver, Colorado's KDVR and KWGN are looking for a news director to manage our growing and thriving news operation. Our ideal candidate will have unsurpassed leadership skills, understand the fundamentals of journalism ethics and be digitally savvy. We are looking for an experienced journalist who will maximize resources to produce more than 85 hours of weekly local content. Our ratings are growing, our journalists are exceptional and our entire team is on-board and eager to keep moving forward. We need an experienced newsroom leader to take us to the next level.
If it's you – apply by clicking here.
The Director of News for KDVR/KWGN is responsible for all aspects of managing the operation of this duopoly newsroom in Denver, which produces more than 85 hours of local programming each week. This includes, but is not limited to, directing daily news coverage and its dissemination on all broadcast and digital channels. The news director communicates and upholds a code of journalism ethics and conduct that all news personnel follow; oversees newsroom budgeting and the P&L process, while keeping spending under control without hampering the news department's ability to cover the news; and collaborates with the General Manager and other Department Heads to develop innovative new ways to implement our station brand, execute our vision and serve the community.

Executive Producer/Raleigh Newsroom Manager, WTVD-TV, Raleigh/Durham, NC:
WTVD/ABC 11 News, the ABC Owned Television station in Raleigh-Durham, North Carolina has an immediate opening for an Executive Producer to run our Raleigh newsroom. We are seeking an experienced Manager with superior news judgment and dynamic news producing experience. The Executive Producer manages daily newscasts and content in conjunction with other news managers. The ideal candidate must have a keen understanding of multi-platform strategy and have a track record of breaking news success stories. This person will excel by executing big-picture goals while focusing on the details with daily content coverage. We are looking for a proven leader with excellent communication and collaboration skills.
College degree and five years previous management experience preferred.
DESCRIPTION OF DUTIES:
· Manage a busy face-paced newsroom
· Work with reporters in developing story-angles, graphics, unique broadcast and digital content
· Troubleshoot technical issues including equipment problems
· Point-person for anchors and production staff during newscasts in Raleigh
· Develop new and unique digital content for ABC11.com and social platforms
· Collaborate with digital team, including writing and posting digital stories
· Work with the Audience Development team on newscast promotion across all platforms.
· Collaborate with Assignment Editors and Digital Producers on multi-platform breaking news coverage
· Copy edit scripts
· Contribute strategic content ideas in editorial meetings
· Inspire Producers in the development of compelling newscast production and story-telling.
· Provide consistent feedback to Producers by setting goals and tracking progress
TO APPLY: Please log onto www.disneycareers.com and search for (EXECUTIVE PRODUCER); create a candidate profile, and upload your resume and cover letter.
NO PHONE CALLS ACCEPTED
ABC11 is an Equal Opportunity Employer – Female-Minority-Veteran-Disability-Sexual Orientation-Gender Identity. The Company will consider for employment qualified applicants with criminal histories in a manner consistent with the San Francisco Fair Chance Ordinance.

Executive Producer, KTTC-TV, Rochester, MN:
Manage and guide news operations for the #1 television station in southeast Minnesota and northern Iowa. Along with the News Director and Social Media & Digital Content Manager, the EP will supervise field operations, newscast producers, anchors / reporters / multimedia journalists and photographers and will directly oversee weekday afternoon/evening dayparts.
We break news and push content on-air and to on-line and social platforms for two television stations. Key skillsets include a knack for managing people, a sense for steering breaking and developing news coverage to multiple platforms, solid experience producing newscasts, and the ability to coach young reporters on storytelling. Proven creativity with in-studio presentation, newsroom technology (LiveU, DroneCam, GoPro) and graphics presentation will make you a top candidate. A strong eye for video and the ability to create compelling graphics are qualities that will help you win this position, and help us stay on top in this competitive market.
KTTC has been honored with multiple Regional Emmys for morning and evening newscasts in the last eight years and a host of other awards from SPJ, AP and MBJA. KTTC NewsCenter leads in strong journalism and community service, and is #1 in southeastern Minnesota, a beautiful part of the country recognized again and again for an incredible quality of life.
Please send resume materials to: Noel Sederstrom, News Director, KTTC-TV and KXLT FOX 47, 6301 Bandel Road NW, Rochester, MN 55901.
KTTC is a NBC affiliate, part of Quincy Media Inc., a family owned company. EOE.

News Director, WRIC-TV, Richmond, VA:
WRIC-TV and WRIC.com in Richmond, Virginia is seeking an experienced News Director who is an innovative and dynamic leader, possessing excellent news judgment, strong digital news initiative, and a passion to be the best.
Essential Duties & Responsibilities:
Manages all aspects of the News Department.
Plans and manages staffing, training, and performance evaluations for the News Department.
Develops news coverage strategy for the station, website and mobile platforms.
Critiques newscasts on a daily basis to correct errors, improve coverage, and provide mentoring feedback to news staff.
Oversee daily and weekly news coverage from the state capitol to regional sister stations.
Ensures achievement of viewer ratings goals.
Works with other senior station leaders to establish and reach station goals.
Requirements & Skills:
Bachelor's degree in Broadcast Journalism, or a related field, or an equivalent combination of education and work related experience.
Minimum ten years' experience in a news leadership role. (More or less depending on market size)
Experience guiding, directing, and motivating co-workers, including setting performance standards and monitoring performance.
Experience establishing long-range objectives and specifying the strategies and actions to achieve them.
Ability to identify the developmental needs of others and to coach, mentor or otherwise help others to improve their knowledge or skills.
Experience preparing and maintaining departmental budgets.
Proficiency with computers, telephones, copiers, scanners, and other office equipment.
Ability to meet deadlines, prioritize assignments, and handle multiple tasks simultaneously.
Qualified applicants can apply online at www.nexstar.tv.
EOE Minorities/Females/Disabled/Veterans, Drug/Background Screen required.

News Director, WHBF-TV, Rock Island, IL:
WHBF TV, the CBS affiliate in Rock Island, IL (Mkt #101) seeks a dynamic News Director to lead our team.
We're growing, adding 2 hours to our Morning news in September and adding personnel for other shows. Terrific opportunity for experienced journalist who can lead, teach and mentor this team. Political will soon be here, meaning candidates from IA, IL and the national scene will descend upon us.
Our focus is "Local" so you need to be strong in how to put stories in context and win the big coverage events as well as weather. Strength in digital and social critical. A strong background in producing newscasts with an emphasis on local enterprise stories resulting in great storytelling is an essential skill. We need you to be hands on and hit the ground running – no desk jockey!
The Quad Cities is an exceptional place to live and raise a family. Strong family values in a picturesque Midwest setting with the mighty Mississippi River rolling through the heart of it all, bordering IA and IL. Active communities with festivals and activities for all. Home of John Deere World HQ, Arconic, and Rock Island Arsenal (1st Army) along with the John Deere Classic PGA Event, plus voted #1 Minor League Baseball Park in the nation.
If you eat, breathe and sleep news, click here to send resume and letter detailing why you are uniquely qualified to lead our team.
Other News Management Openings:
ASSISTANT NEWS DIRECTOR:
KOIN-TV, Portland, OR (listed 6/18/17)
WICS-TV, Springfield, IL (listed 5/29/17)
KEZI-TV, Eugene, OR (relisted 7/2/17)
KION-TV, Salinas, CA (listed 6/4/17)
KSNT-TV, Topeka, KS (relisted 5/21/17)
KPLC-TV, Lake Charles, LA (relisted this week)
EXECUTIVE PRODUCER:
KGO-TV, San Francisco, CA (listed 7/9/17)
KRIV-TV, Houston, TX (Senior AM Producer, relisted 6/25/17)
WOIO-TV, Cleveland, OH (AM EP, listed 7/2/17)
WTVD-TV, Raleigh/Durham, NC: (Raleigh newsroom mgr., new listing, see ad above!)
WMAR-TV, Baltimore, MD (relisted this week)
WBNS-TV, Columbus, OH (relisted 6/4/17)
WPTV, West Palm Beach, FL (AM EP, relisted this week)
WIVB-TV, Buffalo, NY (listed 5/21/17)
WDTN-TV, Dayton, OH (listed 7/2/17)
KWCH-TV, Wichita, KS (AM EP, relisted 7/2/17)
WSLS-TV, Roanoke, VA (listed 5/29/17)
WBAY-TV, Green Bay, WI (listed 6/4/17)
WBRZ-TV, Baton Rouge, LA (relisted 7/9/17)
WCSC-TV, Charleston, SC (relisted 5/14/17)
WKOW-TV, Madison, WI (Senior EP, relisted 7/9/17)
WLBT-TV, Jackson, MS (listed 6/11/17)
KTTC-TV, Rochester, MN (new listing this week, see ad above!)
MISCELLANEOUS JOBS:
KPRC-TV, Houston, TX: Exec. Planning Editor (listed 6/4/17)
WKOW-TV, Madison, WI: Social Media Mgr. (listed 6/4/17)
Situations Wanted:
We still offer this free posting for anyone looking for work. Just email me your copy (150 words maximum) a link (if you have one) and a photo (if you want). Happy to run it as a service for those out of work.
This week, meet ANDREA CLENNEY:
I am an Emmy-winning producer with extensive management experience in small, medium, and large markets. I have led newsrooms of 50+ through Breaking News. I have covered nearly every natural disaster, including floods, tornadoes, hurricanes, wildfires, ice storms, and even a derecho! I have experience in wall-to-wall coverage, having led a newsroom through 41 hours of nonstop hurricane coverage. I am a competitive journalist who embraces the importance of digital. I also care about my employees and love growing talent. I am open to discussing any newsroom management position anywhere in the US.
More on my background here, and you can reach me via email: aclenney60@gmail.com
Names in the News:
Another cross-the-street move in Denver. To no one's surprise (okay, again, at least not to me) KDVR/KWGN-TV Managing Editor SEAN McGARVY is following News Director HOLLY GAUNTT to Scripps KMGH-TV where she'll be ND. They worked together in Washington, along with Scripps' National Director of News Recruitment KATHERINE GREEN. Sean's also worked in Indianapolis, Des Moines, and Columbia, MO.
MARIALCY CARREÑO joins KXTX-TV in Dallas as Assistant ND. She's been an EP for sister-Telemundo station KSTS-TV in San Jose/San Francisco.
KATHERINE PRICE has been named Assistant News Director for Nexstar's WISH-TV in Indianapolis. She's been an EP for sister-Nexstar station KTVX-TV in Salt Lake City.
After a two year hiatus from TV news, DAN DELGADO is back as the new Assistant News Director for KSNT-TV in Topeka, KS. He's been an ND in Laredo and Tyler, TX, and anchored in San Antonio.
Longtime Alaskan newsman MONTE BOWEN is retiring after 45 years in our business, including a stint as ND for KTVA-TV in Anchorage. The station posted this tribute on its website.
We told you a few weeks ago that LON TEGELS was starting a new news operation in Jonesboro, AR, though we were a little thin on details. This article fills some in.
Apologies to MIKE LOPEZ. We told you last week that Mike was leaving WHBF-TV in Rock Island, where he'd been the ND, to head to KPRC-TV in Houston. That's correct, but we had his new job wrong: he'll be the Executive Planning Editor there.
General Manager News & Notes:
I'm not aware of any GM moves this week.
Our Full List of Open ND Jobs:
Here's our list of open ND jobs as of Sunday, July 23, 2017:
It's unofficial, there may be others that are open, and some of these may have been filled. If you know of any in either category, please let me know: rick@rickgevers.com
News 12 Bronx/Brooklyn 1 Media Crossways, Woodbury, NY 11791
Verizon Fios 1 News 800 Westchester Avenue Rye Brook, NY 10573
KYW-TV 1555 Hamilton Street Philadelphia, PA 19130
WUSA-TV 4100 Wisconsin Ave NW Washington DC 20016
WLTV 9405 NW 41st Street Miami, FL 33178-2301 ***
KDVR/KWGN-TV 100 East Speer Blvd. Denver, CO 80203 (see ad above!)
WGAL-TV 1300 Columbia Avenue. Lancaster, PA 17603
WGRZ-TV 259 Delaware Ave., Buffalo, NY 14202
WRIC-TV 301 Arboretum Pl, Richmond, VA 23236 (see ad above!)
WBIR-TV 1513 Bill Williams Ave., Knoxville, TN 37917
WZDX-TV 1309 N. Memorial Pkwy Huntsville, AL 35801
KOAA-TV 2200 7th Ave. Pueblo, CO 81003
KFSM-TV 318 N 13th St, Fort Smith, AR 72901
WHBF-TV 231 18th Street Rock Island, IL 61201 (see ad above!)
KLFY-TV 1808 Eraste Landry Rd, Lafayette, LA 70506
WSAW-TV, 1114 Grand Ave, Wausau, WI 54403
KNOE-TV 1400 Oliver Rd, Monroe, LA 71201
KMID-TV 1550 West I-20 Odessa, TX 79763
KTVA-TV 1001 Northway Drive St. 202. Anchorage, AK
WCJB-TV 6220 NW 43rd St, Gainesville, FL 32653
KTMF-TV 2200 Stephens Avenue, Missoula, MT 59801
KRTV P.O. Box 2989, Great Falls, Montana, 59403
***: Spanish language station