Friday, August 1, 2014 UPDATE:
LANE MICHAELSEN's journey to a 'familiar position and a familiar location' (as he told me when he left WGCL-TV in Atlanta last month) reached its destination today with news that he's been named Group News Director for the Sinclair Broadcasting Group.  Lane (whose early days in this business were as a photojournalist) told me:
A great opportunity to work for a company with a vision plus I will work with two great photographers, Scott Livingston (Vice President of News) and Stan Heist (talent manager).
Lane resigned from WGCL last month after 16 months as ND.  He's also been an ND in Cincinnati, Washington, Tampa, and Little Rock, served as Director of Photography at Gannett's KARE-TV in Minneapolis, a VP/News for Gannett, and also worked in Moline, IL, and at Poynter.
It's been another busy week in news director movement land.  Our full report will follow later this weekend.
Wednesday, July 30, 2014 UPDATE:
Good evening from Boston and the NABJ conference, where I'll look forward to saying hello in person to many of you.
But the big news tonight comes from Milwaukee and Cincinnati, as the E. W. Scripps Company and Journal Communications have announced plans to merge their broadcast operations and will spin off their newspapers into a separate company.
More in this story from the Milwaukee Journal-Sentinel and this video explanation from Scripps' CEO RICH BOEHNE.
regards,
Rick Gevers
**** ***** ***
Greetings:
If we reach via email you know it's been a busy week..with THREE mid-week UPDATES that reported FIVE ND changes.
Those were among THREE new news directors named this week, with another THREE ND jobs opening up. All that shuffling leaves our list of open ND jobs at 27.
We have FIVE paid ads this week…as often is the case, a wide variety of experienced required in a wide variety of market sizes. One of those ads even seeks a journalism professor who would also serve as ND of a successful public radio station.
We have obituaries of TWO news veterans…one of the first women news producers and the first ND of a New Jersey TV station. And we'll let someone else explain the complicated station deal the FCC okayed this week (It's late. I'm tired!) and we'll tell you about a new Assistant ND in Boston.
THREE stations have new GMs, and that info is reported here, too.
Finally…the deadline is near for an awards competition that pays $1,000 to the winner.
That's just below…and all this week's news follows that.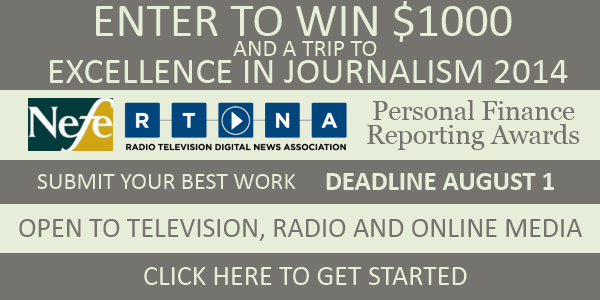 New News Director Openings:
KTRK-TV, Houston, TX…we told you on Friday of the resignation of 14 year news director DAVE STRICKLAND.  Here's a copy of the note he sent his staff.  Dave spent most of his career at the ABC o-and-o.  He was the Managing Editor before leaving in 1994 to become the Executive Producer at WAVY-TV in Norfolk.  Dave was promoted to ND there in 1996 and served four years before returning to KTRK.
Schlaerth
WIVB-TV, Buffalo, NY…longtime news director JOE SCHLAERTH left this LIN Media owned station this week.  Joe's been the ND here for the past ten years and worked at this CBS station for more than 30 years, beginning as an intern.  He worked part time at the station while in college, and later was the assignment manager and executive producer before becoming news director.  Buffalo News TV columnist ALAN PERGAMENT has more on Joe's departure in this article.
Radske
WKOW-TV, Madison, WI…JOE RADSKE moved across town to become the Executive Producer for WISC-TV.  Joe's been the ND for this Quincy owned for the past two years.  He joined the station four years ago as Content Manager and later became the Assistant ND for this ABC affiliate.  Joe's a former ND for KPTM-TV in Omaha, worked earlier in his career in Madison, and has also worked in Milwaukee and Minneapolis.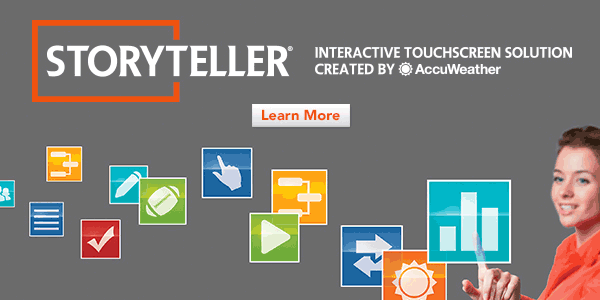 Newly Named News Directors:
KIRO-TV, Seattle, WA…JAKE MILSTEIN was promoted to ND here in a move we first reported last Monday.  He's a six year veteran of this Cox Media owned station, joining this CBS affiliate in 2008 as Managing Editor and later being named to oversee the station's digital efforts.  Jake's a former Senior Producer for WRC-TV in Washington, DC, Assistant News Director in Santa Maria, CA, and as a producer for KNTV in San Jose/San Francisco.  He replaces BOB JORDAN who retired last month.
KOIN-TV, Portland, OR…in another promotion we reported to you earlier this week, KATE GLOVER was named ND for this LIN Media owned CBS station.  She joined KOIN earlier this year as Assistant ND.   Earlier in her career she was the ND for KMIR-TV in Palm Springs, CA, worked as an assignment editor and field producer for two stations in Washington, DC, as well as for CNN and Fox News Channel, and worked as an EP in San Diego.  Kate replaces BRAD NEUHOFF who left the station in February.
Halbrooks
WAKA-TV, Montgomery, AL…a third promotion this week results in GLENN HALBROOKS becoming News Director for this CBS station.  Glenn's worked for this Bahakel owned CBS station since 2003 as an anchor and reporter, and has also worked in Macon, Montgomery, Birmingham, and Chattanooga.  His complete station bio is here.  He replaces JACK PAGANO who was only ND for a month before a family issue forced him to leave.  ROB MARTIN was the ND for 12 years before that before becoming ND for WIAT-TV in Birmingham.
Paid Help Wanted Ads: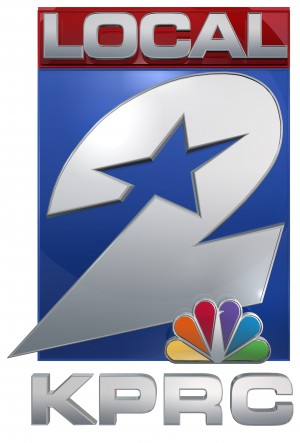 Assistant News Director, KPRC-TV, Houston, TX:
KPRC – TV, Local 2 in Houston, Texas is looking for a dynamic team leader with a proven track record for achieving outstanding results as an Assistant News Director.  The ideal candidate will possess significant experience in the same or similar role, be able to direct, motivate and develop a successful team.  Must be able to perform well under pressure, meet deadlines and communicate well with all levels of management and staff.  Candidate must have excellent news judgment and instincts and a passion for breaking news / weather.  We are looking for someone who can help take our team to the next level on air, online and in the world of evolving media.
Note:  All of the essential functions of this position are not necessarily described in this posting.
Qualifications:  Prefer a minimum 5 years experience in a major market either as an Assistant News Director or in a similar management role; possess a thorough knowledge of national and international news issues demonstrating sound news judgment.  Degree in communications or related field desired.
Any offer of employment is conditional upon the successful competition of a physical exam, drug screen, investigative background check, employment education verifications and reference checks.  You must hold a valid driver's license and be insurable under Texas Law.
Apply to:
Rhonda LaVelle
KPRC – TV
PO Box 2222
Houston, TX 77252
or email resumes to: rlavelle@kprc.com
No Phone Calls Please
We are an equal opportunity employer and will consider all qualified candidates regardless of race, color, religion, national origin, gender, age, marital status, disability, matriculation or political affiliation.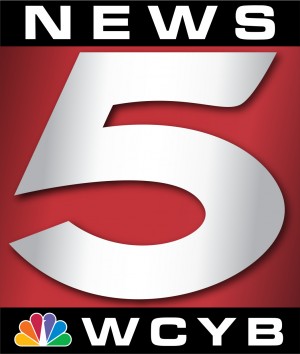 Executive Producer, WCYB-TV, Tri-Cities, TN:
Here is your opportunity to be a part of the market-leading news team in Northeast Tennessee/Southwest Virginia – a region that is rich in history, filled with charm and framed by the beautiful Appalachian Mountains.Here's who we are looking for: a passionate storyteller with at least 3-years television producing, Assignment Desk and/or Assistant News Director experience in a smaller market.
You see newscasts as a viewer experience, not as a vehicle to satisfy story count and you're eager to mentor our producing staff with that same philosophy so that they will craft shows, not merely stack stories. And you do all of this with a managerial and supervisory style that is educational and, more importantly, inspirational.Our brand is "Getting the Facts Right" and as executive producer you will play a key role in delivering on that brand through proofreading and editing copy, meeting deadlines and doing so with urgency and collegiality. When you enter our newsroom, you will meet a team that is energized, engaged and empowered to serve this community and bring them the very best content that matters most to them.
Want to join us? Send us your resume and a cover letter that shows us how you met the above qualities and why you should be our next EP.
WCYB-TV
Executive Producer
101 Lee Street
Bristol, VA 24201
No phone calls. WCYB-TV is an Equal Opportunity Employer.

Journalism Professor/Radio News Director, Columbia, MO:
The Missouri School of Journalism (University of Missouri-Columbia) seeks applications for an assistant professional practice professor specializing in radio news.  This faculty member will serve as news director of KBIA-an Edward R. Murrow national award-winning radio station and a working laboratory for students of The Missouri School of Journalism.
Responsibilities include classroom teaching, faculty committee assignments and service to the profession of radio journalism.  In addition, the faculty news director will direct planning, supervising and producing news programming for radio broadcast, including in-depth and long form reports, as well as public affairs programming. This faculty news director position has significant responsibility for the multimedia news website. Please visit the University of Missouri academic employment web site for full details on job duties and required qualifications (link below).
Review of applications will begin immediately and continue until the position is filled.
To apply, please click here to access the online application system.  Required application materials include a cover letter summarizing qualifications, a resume, and a link to audio examples, including feature reporting. The job opening ID is 13888.  E-mail questions to Kent S. Collins, Chair of the Radio-Television Journalism faculty atcollinsks@missouri.edu
The University of Missouri-Columbia is committed to cultural diversity and expects candidates to share in this commitment. MU is an equal opportunity/ADA institution and encourages applications from women and minority candidates. The University complies with the Americans with Disabilities Act.

Nightside Executive Producer, KOLD-TV, Tucson, AZ:
KOLD/KMSB in Tucson, AZ has an immediate opening for a dynamic Nightside Executive Producer.
The perfect candidate is a show doctor who loves breaking news, understands the importance of weather and knows how to think fast. You never fall in a love with the plan, but you can pitch one like a top notch salesperson.
You must be confident, have strong news judgment and love social media as much as you love the AP Stylebook.
People like working and living here. Large market stations like to hire from here. We have a proven track record of growing careers and setting high standards for quality television news. That's a combination for a great career move! But wait, there's more! It's Arizona! No snow shovels or heavy winter coats required! We enjoy the best winter weather in the country!
If you are interested in getting into management, this is a great opportunity. Producing experience expected, management experience is preferred. Qualified applicants must apply online, and attach resume and links to your work to www.raycommedia.com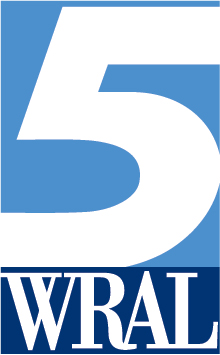 Associate News Producer, WRAL-TV, Raleigh, NC:
WRAL, the dominant television station in the Raleigh-Durham-Fayetteville market, is seeking a creative and driven associate news producer. The AP will assist in all aspects of producing newscasts and special coverage; this includes writing stories, pitching story ideas, setting up interviews, creating graphics, even leading the production team in the control room. The person in this position will be trained to produce newscasts and may be called on to fill-in produce.
Prerequisites for working in our fast-paced newsroom are good judgment, knowledge of current events, strong writing skills and the ability to perform well under high pressure. Must have a four-year college degree or be in the process of obtaining one. Previous journalism experience is required and previous broadcast journalism experience is preferred. This is a part time position, approximately 25 hours per week. A pre-employment drug screening is required.
All candidates must apply online at http://www.capitolbroadcasting.com/careers/
POSTED: July 18, 2014 CLOSING: August 1, 2014
EOE, M/F.
All Capitol Broadcasting Company properties are tobacco free.
Capitol Broadcasting Company participates in E-Verify.
It is the policy of the company to be fair and impartial in all relations with employees and applicants for employment. No person will be discriminated against in employment because of race, color, religion, age, sex, military status, national origin, physical/mental disability, or any other characteristic protected by applicable federal or state law.
Other News Management Openings:
ASSISTANT NEWS DIRECTOR:
KPRC-TV, Houston, TX (new listing this week, see ad above!)
KPHO-TV, Phoenix, AZ (relisted 6/15/14)
KVVU-TV, Las Vegas, NV (relisted 6/15/14)
KRNV/KRXI, Reno, NV (listed 7/20/14)
KRCR/KCVU-TV, Redding, CA (listed 7/6/14)
WCJB-TV, Gainesville, FL (relisted 7/13/14)
EXECUTIVE NEWS PRODUCER:
WFLD-TV, Chicago, IL (AM EP, listed 5/30/14)
WLS-TV, Chicago, IL (relisted 5/24/14)
KTVU-TV, San Francisco/Oakland, CA (Digital EP, listed 6/22/14)
KPHO-TV, Phoenix, AZ (AM EP, relisted 6/15/14)
KING-TV, Seattle, WA (AM EP, listed 6/22/14)
KATU-TV, Portland, OR (AM EP, listed 7/13/14)
WTNH-TV, Hartford/New Haven, CT (AM EP, listed 7/6/14)
KMBC-TV, Kansas City, MO (PM EP, listed 7/20/14)
KSHB-TV, Kansas City, MO (relisted 6/15/14)
WDAF-TV, Kansas City, MO (PM EP, listed 6/22/14)
WTMJ-TV, Milwaukee, WI (2 positions, EP & Spec. Proj., listed 7/13/14)
WGHP-TV, Greensboro/High Point, NC (Dayside EP, listed 6/22/14)
WJAR-TV, Providence, RI (relisted 6/15/14)
WDTN-TV, Dayton, OH (Nightside EP, listed 5/24/14)
KOLD-TV, Tucson, AZ (Nightside EP, listed 7/20/14, see ad above!)
WHAM-TV, Rochester, NY (listed 5/30/14)
WHEC-TV, Rochester, NY (PM EP, listed 7/13/14)
WCIV-TV, Charleston, SC (relisted 5/24/14)
WCYB-TV, Tri-Cities, TN (new listing this week, see ad above!)
KTVA-TV, Anchorage, AK (relisted 7/13/14)
KTTC-TV, Rochester, MN (relisted 5/30/14)
KTXS-TV, Abilene, TX (listed 7/6/14)
ASSIGNMENT MANAGER:
WHEC-TV, Rochester, NY (listed 7/13/14)
MANAGING EDITOR:
WCPO-TV, Cincinnati, OH (relisted 6/7/14)
NEWS OPERATIONS MANAGER:
WAVE-TV, Louisville, KY (relisted 7/20/14)
Obituaries:
MADELINE AMGOTT
, one of the very first female news producers in the 50s and 60s, died last week at the age of 92.  The New York Times 
has more
.
MIKE SCHURMAN
, the first news director for NBC 40 in New Jersey, also died at the age of 71.  He had quite an interesting career, as 
this obituary
 from the station explains.
Situations Wanted:
We offer a free situations wanted ad to news managers who are looking for a new opportunity. If you'd like to state your case to a well targeted audience, email me an item (max. 150 words). You may include a link to a website, an email address, and a photo. You must include your name. I'll run it for one week. I don't represent or endorse those listed, but merely trying to help.
Names in the News…and other things:
The FCC this week okayed the purchase of most of the old Albritton group by Sinclair.  It's too complicated to explain in a sentence or two here, but you can read all about it in this Wall St. Journal article.
SARAH DUNLAP BURKE returns to her native Chicago as the Assistant News Director for WLS-TV.  She's been the acting news director of Boston's WBZ-TV since March when JOHN VERILLI left.  Sarah's also worked in New York, for two stations in Denver, and here in Indianapolis.  ROBERT FEDER has more.
General Manager Notes:
ANDY ALFORD will be the next GM for WFLA-TV in Tampa.  He's been the GM for WTEN-TV in Albany, NY, and earlier was the GM for WGCL-TV in Atlanta.
JON SKORBURG moves from Rockford, IL, where he's been GM for WTVO-TV and WGRF-TV, to WOI-TV in Des Moines.  All are Nexstar stations.
Finally, TIM PERRY, who most recently had been GM for KOIN-TV in Portland, OR, is the new GM for Sinclair's WRLH-TV in Richmond, VA.
Our Full List of ND Openings:
If you know of any additions/deletions/updates, please email me at: rick@rickgevers.com
Here is my list of stations with open ND jobs, as of Sunday, July 27, 2014.
KWHY-TV 1201 West 5th St., # T-900 Los Angeles CA 90017 *
New England Cable News, 160 Wells Avenue Newton, MA 02459
WBZ-TV 1170 Soldiers Field Rd. Boston MA 02134
WFDC-TV 101 Constitution Ave. NW Washington DC 20001 *
WGCL-TV 425 14th St NW, Atlanta, GA 30318
KTRK-TV 3310 Bissonet St. Houston TX 77005
KCEC-TV 777 Grant St. #110 Denver CO 80203 *
WEWS-TV 3001 Euclid Ave. Cleveland OH 44115
KMAX-TV 2713 Kovr Drive Sacramento CA 95605
WCNC-TV 1001 Wood Ridge Center Dr. Charlotte NC 28217
WHP-TV 3300 North 6th Street Harrisburg PA 17110
WPTV 1100 Banyan Blvd. West Palm Beach FL 33401
WBMA/WCFT/WJSU-TV 800 Concourse Parkway, # 200, Birmingham, AL 35244
WTLV/WJXX-TV, 1070 E. Adams St. Jacksonville, FL 32202
WIVB-TV 2077 Elmwood Ave. Buffalo NY 14207
WSET-TV 2320 Langhorne Rd. Lynchburg VA 24501
WSLS-TV P.O. Box 10 Roanoke VA 24022
WOI-TV 3903 Westown Parkway West Des Moines IA 50266
WKOW-TV 5727 Tokay Boulevard Madison WI 53719
KVEO-TV 394 N. Expressway Brownsville TX 78521
WCBD-TV 210 W. Coleman Blvd. Charleston SC 29464
KVRR-TV 4015 9th Ave S Fargo ND 58103
KLFY-TV 1808 Eraste Landry Rd. Lafayette LA 70506
KPVI-TV 902 E Sherman Pocatello ID 83201
KTAB/KRBC-TV 4510 S. 14th St. Abiliene, TX 79605
KLDO/KXOF-TV 226 Bob Bullock Loop Laredo TX 78040
WBUP/WBKP-TV 1705 Ash Street Ishpeming MI 49849
* Spanish language station