Wednesday, July 11, 2012 UPDATE:
In another move that was widely speculated by websites and people who speculate on such things, BOB JORDAN is returning to Seattle, this time as news director for KIRO-TV, the Cox-owned CBS affiliate. Bob has been the ND for Cox's WFTV in Orlando since 2002 (his third stint at that ABC affiliate). Earlier in his career, he served as ND for KING-TV in Seattle. Bob's also been an ND in Los Angeles, Tampa, and Minneapolis, and a General Manager in West Palm Beach. Bob's daughter, son-in-law, and grandchildren live in Seattle.
He replaces TODD MOKHTARI who left in June to become VP/News for KNBC-TV in Los Angeles. Todd was ND here for more than five years.
As always, we'll have all the week's changes in our regular report later this week.
**** ***** ****
Greetings:
It's a good week if your name is Williams.
TWO of our THREE newly named NDs have that surname. And we have THREE new ND openings, though none created by anyone named Williams. But one of those openings is created by the departure of a well known ND taking a digital job.
Those changes bump our list of open ND jobs to 32.
We have a total of EIGHT paid ads, four for ND jobs, and four for EP positions.
In Names in the News, a bit of a surprise from Cleveland, where VIRGIL DOMINIC has returned to a newsroom. That story is below, along with a few news managers on the move, some updates to our list of Other News Management Openings, and we have a free Situations Wanted listing for someone hoping to return to the business.
All that, and more, below…after this week's changes: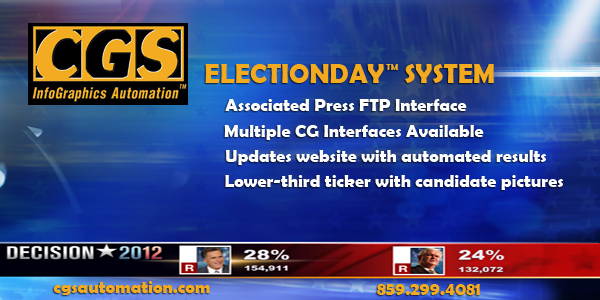 New News Director Openings:
KDAF-TV, Dallas, TX…veteran newsman DAVID DUITCH is leaving this Tribune owned station after four years to become Editor of dallasnews.com, the website for the Dallas Morning News. The newspaper is published by A.H. Belo, which was formed when Belo split its broadcast and print holdings into two companies. David spent many years working for Belo, as ND for its stations in Tulsa, Sacramento, and Dallas, and also held corporate positions including head of the company's Washington bureau, overseeing both print and broadcast operations there. In his new job, David is reunited with JIM MORONEY, who hired him in Tulsa when he was the GM there. They've worked together several times during David's Belo career.
WKBW-TV, Buffalo, NY…after almost 30 years in a variety of roles at this Granite owned ABC affiliate, JOHN DI SCIULLO is going across town to become Executive Director of Production and Promotion for WBBZ-TV, an independent station in Buffalo. John first joined WKBW in 1983 as producer of AM Buffalo, and (with the exception of short run as a producer in New York City) has worked there ever since. He's been ND for 3 1/2 years. You can learn more about this opportunity in the paid ad below.
KJCT-TV, Grand Junction, CO…CHRIS GROGAN has left this News Press & Gazette owned ABC affiliate after two years as news director. He'd previously been a news director in Great Falls, MT, and had earlier worked as a reporter/anchor for another Grand Junction station. Chris has also worked for News 12 Connecticut and in Springfield, MO.
It's not a new opening, but we do have a new paid ad this week for the ND job at WCMH-TV in Columbus, OH. And there are ads for a total of four ND jobs, and four EP openings.
Newly Named News Directors:
WCAU-TV, Philadelphia, PA…we first reported on Thursday that ANZIO WILLIAMS had been named VP/News for this NBC o-and-o. Anzio spent the last five years as ND for Hearst's KCRA-TV in Sacramento. He'd earlier been the ND for another Hearst station, WDSU-TV in New Orleans, and worked for the company in Orlando and Cincinnati. Anzio also worked in Charlotte and Greensboro, NC. He replaces CHRIS BLACKMAN who left the station in June after 10 years as ND and 25 with NBC.
WTLV/WJXX-TV, Jacksonville, FL…veteran news director KATHY WILLIAMS will be the next ND for the Gannett owned NBC/ABC duopoly. She's a former ND for KRIV-TV in Houston, WKYC-TV and WJW-TV in Cleveland. Most recently she was the Assistant ND for KPRC-TV in Houston. She's also worked in Chicago and Washington, as well as in Houston earlier in her career. Kathy replaces MIKE GARBER who left the station in May to become ND for WPTV in West Palm Beach, FL.
KWQC-TV, Quad Cities, IL…BETH MARSOUN has been promoted to news director for this Young Broadcasting owned NBC affiliate. She's been the executive producer and has worked there in a variety of roles since 2003. She replaces DENISE KILLIAN who left in February for a job at KDAF-TV in Dallas.
Help Wanted Ads:

Director of Digital Journalism, WCMH-TV, Columbus, OH:
WCMH-TV, NBC4 is looking for a dynamic leader for its digital journalism content team.
We are looking for a leader with strong communication, organizational and delegation skills with a keen ability to vision potential solutions, products and services as it relates to the creation and distribution of digital journalism based content across multiple distribution channels and platforms. A strong understanding of product branding and marketing/promotions is essential to helping grow our share of voice in the multimedia marketplace.
An appreciation of the technical operation and elements needed for the collection, processing, presentation and distribution of digital content across multiple platforms is necessary. B. A. or B. S. from an accredited college or university is preferred. 5 years or more senior level management experience at a network affiliated local television station. Preference of that management experience is in News. First hand knowledge and understanding of basic journalistic standards, ethical decision making experience and a creative vision for the future of local journalism is an important skill for this position.
To apply, submit an application on www.mediageneral.com/careers or mail your resume and cover letter to:
WCMH-TV
Human Resources
3165 Olentangy River Road
Columbus OH 43202
Pre-Employment Background and drug screen required. EOE M/F/V/D

News Director, WKBW-TV, Buffalo, NY:
WKBW-TV7, the ABC Affiliate for Buffalo/Niagara Falls has an immediate opening for an aggressive hands-on News Director.
Our next News Director will have a record of proven leadership and achievement, characterized by creative and innovative use of personnel, scheduling and technical resources.
Our next News Director will have strong story instincts and production skills, on-air and online, including the successful integration of internet and social media into our day-to-day 'multiple screen' strategy.
The successful candidate is a highly competitive leader, teacher and team-builder, with the skills to successfully develop new talent while also growing our veterans.
Our next News Director knows how to maximize our strengths, and exploit competitive opportunities. Working closely with senior WKBW station management, the next News Director will achieve long-term budgetary and strategic goals.
If that's you, we want to hear from you.
Send resume by mail to:
HR/News Director
WKBW-TV
7 Broadcast Plaza
Buffalo NY 14202
or via email to: wkbwresume@wkbw.com
Equal Opportunity Employer

News Director, WEHT/WTVW-TV, Evansville, IN:
Nexstar Broadcasting Group, Inc. is searching for a forward thinking and aggressive journalist for the position of News Director at WEHT-TV, the ABC affiliate in Evansville, IN. The station also produces news for WTVW-TV, a local independent station. We have an established anchor team and a group of hungry and creative journalists. Now we need a leader to take us to the next level.
The successful candidate will be a hands on news manager who has a proven track record for coaching and developing talent, solid journalism skills, an own the big news story and weather philosophy, and a passion for breaking news.
To be considered you must have a minimum of 5 years of experience as a news manager and more than 10 years of experience in a news operation. Prior experience with on-line and social media is required. A degree in journalism is preferred.
WEHT and WTVW produce a combined total of 8 ½ hours of news each day covering parts of Indiana, Kentucky and Illinois. The news operation also produces local programming including a lifestyle showcase show, a local game show and local high school sports.
Please send cover letter, resume, news philosophy and DVD to:
Jerry Walsh
Director of Local Content Development
Nexstar Broadcasting Group, Inc.
800 Marywood Drive
Henderson, KY 42420
e-mail: jwalsh@nexstar.tv
NEXSTAR BROADCASTING GROUP, INC. IS AN EQUAL OPPORTUNITY EMPLOYER

News Director, WCTI-TV, Greenville/New Bern, NC:
Carolina on your mind? WCTI-TV (ABC)/WFXI-TV (FOX) on the beautiful Crystal Coast of North Carolina has an opening for a knowledgeable, aggressive and experienced News Director to lead the market's largest news department.
The Greenville/New Bern/Washington, NC DMA spans 16 counties in the rapidly growing 99th market. The beauty of the all that eastern Carolina offers is here. Crystal-clear oceans to the east, the vibrancy of Jacksonville, NC, the market's largest city to the south that harbors the largest military installation on the east coast (Camp Lejeune), the sanguine and picturesque pine forests and agricultural base to the west and the robust medical, research and educational hub of Greenville to the north provide a well-rounded and vibrant economy and lifestyle. The position is based in New Bern, NC.
We produce over 30 hours of live news each week on two stations. Candidates must be able to manage a large staff, multiple bureaus, day to day management of on air, on line and mobile news gathering. Will work closely with GM to accomplish company performance goals and develop strategic news plans and execute them. Candidates will be responsible for budgeting, forecasting and promoting a collaborative, effective work environment in concert with our "Culture of Excellence".
If you wish to assume the reigns of an emerging #1 news operation in one of the fastest growing and beautiful regions of the southeastern United States and take us to the next level, then you need to apply. Qualified candidates should contact Lyle Schulze, VP & General Manager at lschulze@wcti12.com.
No phone calls please. WCTI-TV is owned by Bonten Media Group. EEOC.

Executive Producer, KPRC-TV, Houston, TX:
KPRC-TV, the Post-Newsweek owned NBC affiliate in Houston, is looking for the best 10pm Executive Producer in the country.
The successful candidate is an experienced news manager with extremely strong leadership skills.
Houston is a dynamic news market and big breaking news town. KPRC is looking for someone with the skills to win in both the coverage and the ratings. Our nightside team leader will have the tools to cover breaking news, severe weather and the big stories.
To learn more about the position on details on how to apply, just click here.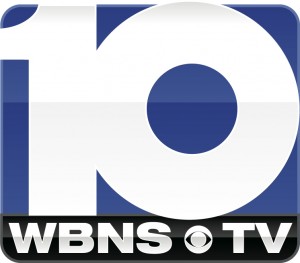 Morning Executive Producer, WBNS-TV, Columbus, OH:
WBNS-TV, Central Ohio's news leader, seeks a morning executive producer with a proven track record.
The executive producer is in charge of three producers and responsible for the production, execution, and overall presentation of 10TV Eyewitness News at 5am, 6am, and 7am. Will be responsible for implementing hard news coverage with a heavy emphasis on breaking news, overnight news, and previewing the day's news.
Must be able to execute live coverage throughout newscasts utilizing two satellite trucks, multiple live trucks, and state of the art helicopter. Morning experience a plus.
Qualified candidates may apply online here.
WBNS is an Equal Opportunity Employer. We are a smoke and drug free workplace.

Evening Executive Producer, WJXT-TV, Jacksonville, FL:
WJXT-TV, a Post-Newsweek Station, is looking for a night Executive Producer. We need someone who can manage anchors, producers, reporters, photographers and editors. You must be able to identify good stories, create leads, create urgency, and create memorable moment. You will also help oversee web and social media content. In addition, you will be involved in event planning and schedules. We are looking for a strong writer who understands good storytelling.
Prior EP experience is a plus, but this is also a good move for an excellent line producer with at least five years of experience. You will be on the weekend on-call manager rotation. Expect to work long hours, weekends and holidays as needed.
Prefer college degree in journalism or communications.
Send resume and link to: kbonfield@wxjt.com
Or send resume and DVD to:
Kathryn Bonfield
News Director
WJXT-TV
4 Broadcast Place
Jacksonville, FL 32207
NO PHONE CALLS!

Executive Producer, WHAM-TV, Rochester, NY:
WHAM-TV, Rochester NY's news leader, has an immediate opening for a creative, aggressive, content-oriented leader for its newscasts.
EP will supervise producers and reporters and will be responsible for the overall content and look of our newscasts and special projects. Ideal candidates should have at least five years' experience producing newscasts plus strong writing and decision-making skills. Previous EP experience is a plus.
If you have great news judgment, are cool under fire during breaking news, and have excellent communication/people skills, please e-mail resume with links to your work or a DVD to staffing@13wham.com;
or via mail to:
WHAM-TV Human Resources-News,
4225 West Henrietta Road
Rochester NY 14623.
WHAM-TV is an Equal Opportunity Employer.
Other News Management Openings:
ASSISTANT NEWS DIRECTOR:
WITI-TV, Milwaukee, WI (relisted 6/16/12)
WXMI-TV, Grand Rapids, MI (listed 5/26/12)
WMC-TV, Memphis, TN (relisted 6/10/12)
WCTI-TV, Greenville/New Bern, NC (relisted 6/1/12)
KVLY/KXJB-TV, Fargo, ND (relisted this week)
EXECUTIVE NEWS PRODUCER:
KDFW-TV, Dallas, TX (Morning EP, relisted this week)
KPRC-TV, Houston, TX (Nightisde EP, relisted 6/29/12, see ad above!)
KDVR/KWGN-TV, Denver, CO (PM EP, listed 6/24/12)
WTAE-TV, Pittsburgh, PA (Dayside EP, relisted 6/29/12)
KGTV, San Diego, CA (Morning EP, listed 6/10/12)
KUSI-TV, San Diego, CA (new listing this week)
WTVF-TV, Nashville, TN (AM EP, listed 5/18/12)
WBNS-TV, Columbus, OH (AM EP, listed 6/24/12)
WCPO-TV, Cincinnati, OH (listed 5/12/12)
WTMJ-TV, Milwaukee, WI (listed 4/20/12)
WJXT-TV, Jacksonville, FL (listed 6/29/12, see ad above!)
KFSN-TV, Fresno, CA (listed 6/24/12)
WINK-TV, Ft. Myers, FL (relisted this week)
KARK-TV, Little Rock, AR (listed 6/24/12)
WHAM-TV, Rochester, NY (listed 6/29/12, see ad above!)
WROC-TV, Rochester, NY (listed 6/1/12)
KFVS-TV, Cape Girardeau, MO (listed 6/29/12)
KBAK/KBFX-TV, Bakersfield, CA (AM EP, listed 5/26/12)
WCYB-TV, Bristol, TN (relisted 6/24/12)
Situations Wanted:
Our Situations Wanted listings are free. If you'd like to state your case to a pretty well targeted audience, email me an item (max 100 words). You may include one link to a website, an email address, and an optional photo. You must include your name. I'll run it for one week. I don't represent or endorse these people, but merely trying to help.
JOE TAYLOR:
Seeking small market, combo news director/anchor opportunity or stepping stone position. Former KOTV reporter/a.m. anchor looking to return to the newsroom after an extended career diversion. Past 22 years working for news analysis firms, measuring and critiquing 210 markets worth of local TV news OUTPUT. Want to return to the INPUT side of the business. Willing to relocate at my expense to any market. MBA with P&L and staff recruiting and management experience. Former congressional press secretary. International experience. Web and social media savvy. LinkedIn profile is here. Email: JoeDulinTaylor@hotmail.com
Names in the News:
Legendary Cleveland News Director and anchor VIRGIL DOMINIC is back in a newsroom as the interim ND for Gannett's WKYC-TV. He's been working as a consultant there for the last few years. He first worked there in 1965! as an anchor, moved to Atlanta, and then returned to Cleveland in 1977, first as the News Director for WJW-TV and later as General Manager there.  RITA ANDOLSEN, who's been the ND at WKYC, is taking a new job as director of advocacy and community initiatives for the station.
ANDREA OESS stays within Belo as she moves south to become Executive Producer for KGW-TV in Portland. She's spent the last nine years as a producer for Belo's KING-TV in Seattle. She's also worked in Spokane.
JASON OLSON has been promoted to executive producer at Post-Newsweek's WKMG-TV in Orlando. He's been the 11:00 producer there. Jason's also worked for two other Orlando news organizations and in Tampa.
WREG-TV in Memphis has hired MATT STEIN as its new Assistant ND. Matt's currently has the same title at KION/KCBA-TV in Salinas/Monterey, CA. He's previously worked in Charlotte, Denver, and Seattle.
Our Full List of News Director Openings:
Here is my list of stations with open ND jobs, as of Saturday, July 7, 2012.
If you know of any additions/deletions/updates, please email me at: rick@rickgevers.com
WABC-TV 7 Lincoln Square                          New York, NY 10023
KDAF-TV 8001 Carpenter Frwy .      Dallas TX 75247
KIRO-TV 2807 Third Ave.                             Seattle WA 98121
WFTS-TV 4045 N. Himes Ave.                   Tampa FL 33607
WKYC-TV 1333 Lakeside Ave.                      Cleveland OH 44114
KCRA-TV 3 Television Circle                        Sacramento CA 95814
XETV 8253 Ronson Rd.                                  San Diego CA 92111
WCMH-TV 3165 Olentangy River Rd. Columbus OH 43202 (see ad above!)
WDJT-TV 809 S. 60th St.                              Milwaukee WI 53214
KSNV-TV 1500 Foremaster Lane                 Las Vegas NV 89101
WPMT-TV 2005 S. Queen Street                 York PA 17403
KXAN-TV 908 W. MLK Blvd.                       Austin TX 78701
WKBW-TV 7 Broadcast Plaza             Buffalo NY 14202 (see ad above!)
KJRH-TV 3701 South Peoria Ave.               Tulsa OK 74105
KOTV 302 S. Frankfort St.                            Tulsa OK 74120
KSNW-TV 833 N. Main                                 Wichita, KS 67203
KRBK-TV (apply to corporate)                      Springfield, MO
WKOW-TV 5727 Tokay Boulevard              Madison WI 53719
KGAN-TV 600-2 Old Marion Rd NE           Cedar Rapids IA 52402
WCTI-TV 225 Glenburnie Dr.               New Bern, NC 28561 (see ad above!)
WEHT/WTVW 800 Marywood Dr.     Henderson KY 42420 (see ad above)
KHBS/KHOG-TV 2809 Ajax Ave. #200    Rogers AR 72758
KHGI-TV 13 S. Highway 44                          Kearney NE 66848
KNOE-TV 1400 Oliver Rd.                             Monroe, LA 71211
KAAL-TV 1701 10th Place, NE                      Austin MN 55912
WVNS-TV  141 Old Cline Rd.                        Ghent WV 25843
WJHG-TV 8195 Front Beach Rd.                Panama City Beach FL 32407
KECI/KTVM-TV 340 W. Main St.               Missoula MT 59802
KKCO-TV 2325 Interstate Ave.                     Grand Junction CO 81505
KJCT-TV 8 Foresight Dr.                        Grand Junction CO 81505
KGNS-TV   120 W. Delmar Blvd.                  Laredo TX 78045
KGWN-TV 2923 E. Lincolnway                   Cheyenne WY 82001