Tuesday, July 12, 2011 UPDATE:
Several changes of note today, all involving veteran NDs.
The biggest move involves STEVE SCHWAID, who's returning to Philadelphia to become Vice President and News Director for WTXF-TV, the FOX o-and-o there.  Steve is currently VP of Digital Content and News for Meredith Broadcasting, based at WGCL-TV, Meredith's CBS affiliate in Atlanta.  He first joined Meredith in 2008 as ND for WGCL.  Earlier, Steve spent several years as ND for WCAU-TV in Philly, part of a long career with NBC.  He was VP of News and Programming for the NBC owned stations, oversaw the transition team when NBC bought KNTV in San Jose/San Francisco, and was ND for WVIT-TV in Hartford.  He's also been an ND in Tampa and Portland, ME, and worked in Dayton and Charlotte.
At WTXF, he replaces KINGSLEY SMITH who was promoted to VP/News for Fox's KTTV/KCOP-TV in Los Angeles after 3+ years as ND there.
And there are two other ND changes since Friday's newsletter:
DAN FABRIZIO has been named ND for WSAZ-TV in Charleston/Huntington, WV.  He most recently spent eight months as ND for WLNE-TV in Providence.  Dan's been an ND in Charleston, SC, and worked for many years in Columbus, OH.
And GAVIN MALISKA is returning to Florida as ND for WJHG-TV in Panama City, FL.  Gavin has spent the last year as ND for Bonten Media's multi-station group of NBC affiliates in Montana.  Gavin was the ND for WOFL-TV, the FOX o-and-o in Orlando, before moving to Montana.  He's also been a news director for WXIN-TV in Indianapolis and worked for FOX owned stations in Chicago and Detroit.
Much more on all these developments in our next full edition later this week.
**** ***** ****
Greetings:
Just ONE new news director and ONE new opening in this week's edition, so our count of open ND jobs drops to 30.
But keep reading!  You'll find a new ad for a producer position in sunny Florida, and a repeat of an ad for a promotion producer in sunny (well, maybe not this week) Phoenix.  Be sure to pass that information along to anyone you know who might be looking.
And we also have an ad for two upcoming seminars at Poynter.
In Names in the News, a former Los Angeles and Seattle ND has a new job.  We have information about two Texas news managers;  one who is staying, and another who is arriving.
All that, and more, after this week's changes.
Newly Named News Director:
WJCL/WGTS-TV, Savannah, GA…JULIE EISENMAN is on the job already as ND for this ABC/FOX duopoly.  She most recently was ND for WICU-TV in Erie, PA, a job she held for three years before leaving in March.  Julie previously worked at other stations in Erie.   She replaces MICHAEL SULLIVAN who left this New Vision TV station in May after four years in his second stint as ND here.
New News Director Opening:
WXXA-TV, Albany, NY…GARY LaPLANTE is returning to Boston as Assistant News Director for WFXT-TV, the FOX o-and-o there, leaving an ND opening here.  Gary's been ND here for more than three years, crossing the street from WTEN-TV, where he was the Assistant News Director.   He has family in Boston, and has previously worked there, in addition to Providence and Hartford.  WXXA is owned by Newport Television.
And updating one item from last week….we told you that MACRADEE AEGERTER was leaving KGWN-TV in Cheyenne, WY, for a new job, but at publishing time we didn't know where .  Now, we know.  She's joining WDAF-TV in Kansas City as a reporter.  Macradee was ND for KGWN for a year and a half, and worked there since 2006, first as a sports reporter, then sports director, before becoming ND last year.
**** ***** ****
Help Wanted Ads:

Newscast Producer, WINK-TV, Ft. Myers, FL:
WINK News-Southwest Florida's news leader has an immediate opening for a news producer.
This is a large newsroom; tapeless & HD; we do 55 hours of news per week and offer growth opportunities! We are looking for someone with solid writing skills; a person who really wants to produce news that's relevant. Must demonstrate solid news judgment, have strong organizational skills and be capable of working with others in a fast paced newsroom under deadline pressure.
One year producing experience in a television newsroom preferred. Education: College degree in the communications field required. We are also recruiting for associate producers. If you have a degree and an internship on your resume, you are a candidate.
If you have the skills and desire to join a dynamic and extremely competitive team, send your tape and resume to:
Rich Garcia
Ass't. News Director
WINK News
2824 Palm beach Blvd.
Fort Myers FL.33916
**** ***** ****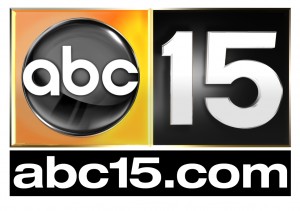 Promotion Producer, KNXV-TV, Phoenix, AZ:
Are you an innovative producer/editor who is inspired by using your creativity and curiousity to drive customers to your company's multiple platforms? If so, look no further than KNXV-TV in Phoenix, Arizona.
This award winning creative services team in the 12th market uses on-air, web and social media to grow revenue and ratings. You can take part in the success of the station by helping us create high quality daily topicals, news and station image creative, social media marketing and more.
For further details and to apply for this position, please click here.
**** ***** ****

Don't Miss These Signature Poynter Seminars:
Today's television news anchors must do it all: report, write, edit, produce, connect on social media, coach staffers, help guide ethical decisions — and anchor the newscasts. This seminar will help new and veteran anchors hone the skills that make them go-to leaders in the newsroom.
Poynter's Jill Geisler and Regina McCombs, veteran broadcast journalists, will lead the session, along with other Poynter experts. Award-winning reporter/anchor Charles Benson of WTMJ-TV, Milwaukee (and alum of the seminar!) will join the teaching team.
You'll learn:
• How to develop your reputation as a leader in everyday situations as well as major breaking news
• The latest tools for improving your newsgathering – in the field and online
• How to become a better coach, helping others improve their stories
• Ways to use social media tools to connect with your community
• How to make sound ethical decisions on deadline
• To master the multi-tasking that's critical in today's newsrooms, while minimizing stress
Another signature seminar, TV Power Reporting runs 8/22-26/2011, with Poynter's Al Tompkins and Les Rose, CBS News. This cornerstone seminar will leave you with solid, practical ways to improve your reporting, photojournalism and ethical decision-making skills.
Tuition for each seminar: $1,100. There are some partial scholarship funds available. In addition, members of AAJA, NAJA and NLGJA are entitled to a 20% discount.
To apply for the anchor seminar, visit the Poynter website and click "APPLY NOW."
To apply for the reporting seminar, visit the Poynter website and click "APPLY NOW."
Questions? E-mail seminars@poynter.org
**** ***** ****
Other News Management Openings:
Assistant News Director:
WFLD-TV, Chicago, IL (relisted 7/1/11))
KHOU-TV, Houston, TX (relisted 7/1/11))
KSDK-TV, St. Louis, MO (relisted 7/1/11))
WTHR-TV, Indianapolis, IN (relisted 7/1/11))
WRTV, Indianapolis, IN (relisted 6/10/11)
WVIT-TV, Hartford/New Haven, CT (relisted 6/24/11)
WISN-TV, Milwaukee, WI (relisted 6/17/11)
WREG-TV, Memphis, TN (listed 6/24/11)
WAVE-TV, Louisville, KY (listed 7/1/11)
WMTW-TV, Portland, ME (listed 7/1/11)
WBRZ-TV, Baton Rouge, LA (listed 6/10/11)
Executive News Producer:
The Weather Channel, Atlanta, GA (Weekend EP, listed 5/13/11)
KTVK-TV, Phoenix, AZ (AM EP, listed 5/8/11)
Northwest Cable News, Seattle, WA (AM & PM EP, listing revised 5/27/11)
KXTV, Sacramento, CA (PM EP, listing revised 7/1/11)
WTAE-TV, Pittsburgh, PA (Dayside EP, relisted 6/17/11)
WRAL-TV, Raleigh, NC (relisted 6/17/11)
WVIT-TV, Hartford/New Haven, CT (relisted 4/15/11)
WCPO-TV, Cincinnati, OH (2 openings, AM & afternoon, relisted 6/24/11)
WTMJ-TV, Milwaukee, WI (Special Projects EP, relisted 6/17/11)
WVIT-TV, Hartford/New Haven, CT (listed 6/24/11)
WHBQ-TV, Memphis, TN (listed 7/1/11)
KFSN-TV, Fresno, CA (PM EP, new listing this week)
KVOA-TV, Tucson, AZ (relisted 6/24/11)
WNWO-TV, Toledo, OH (AM EP, listed 6/3/11)
KRXI-TV, Reno, NV (PM EP, listed 5/20/11)
Special Projects Producer:
WTSP-TV, Tampa/St. Petersburg, FL (listed 5/20/11)
Managing Editor:
KIAH-TV, Houston, TX (listed 6/17/11)
WFTS-TV, Tampa, FL (relisted 6/17/11)
WEWS-TV, Cleveland, OH (listed 6/17/11)
WVIT-TV, Hartford/New Haven, CT (listed 6/24/11)
**** ***** ****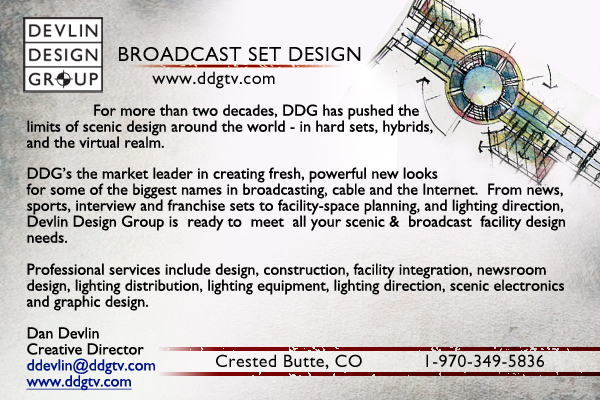 **** ***** ****
Names in the News:
ALICIA DEAN joins KXAN-TV in Austin, TX, as the Assistant News Director. She's been working for KNSD-TV in San Diego as a reporter, though she began there as an Executive Producer. The move reunites Alicia with KXAN-TV ND MICHAEL FABAC. They held similar roles when both worked at KLRT-TV in Little Rock.  Alicia has also worked in Detroit, Hartford, and Cincinnati.
Former Los Angeles and Seattle News Director JOE BARNES has been named CEO of Digital 3000.  The company provides hands-on, practical consulting and training workshops to organizations and businesses primarily in the techniques of using and leveraging social and digital media to build relationships and revenue, and in the powerful techniques of digital storytelling. Joe's been the Chief Marketing Officer of Girl Scouts of Western Washington.  You can reconnect with Joe by emailing him at: joe@digital3000.net.
Citing personal reasons, SHANNON HAMMEL is going to stay at KXAS-TV in Dallas/Ft. Worth as Managing Editor.   We told you last week she was headed to WMAQ-TV in Chicago as Assistant News Director.  Shannon's also worked in Columbus, OH, and Lansing.
Congratulations to KTVU-TV Associate News Director JANICE GIN who's being inducted into the Silver Circle of the Northern California NATAS chapter.  Honorees have worked for 25 years or longer in broadcasting with half that time in the San Francisco market.  In addition to KTVU, Janice has worked at KGO-TV in San Francisco and KTXL-TV in Sacramento.  She's also a Director at Large for RTDNA.
**** ***** ****
The Full List:
To the best of my knowledge, here is the list of stations with open news director jobs, as of Friday, July 8, 2011.
If you know of any additions/deletions/changes/updates, please email me at: rick@rickgevers.com
WTXF-TV 330 Market Street                             Philadelphia PA 19106
KARE-TV 8811 Olson Memorial Hwy.          Minneapolis MN 55427
KGW-TV 1501 SW Jefferson St.                       Portland OR 97201
WTNH/WCTX-TV 8 Elm St.                              New Haven CT 06510
WXXA-TV 28 Corporate Circle              Albany NY 12203
WSAZ-TV 645 Fifth Ave.                                    Huntington WV 25701
KMSB-TV     1855 N. 6th Ave.                             Tucson AZ 85705
WFRV-TV 1181 E. Mason St.                          Green Bay WI 54301
WSYR-TV 5904 Bridge St.                               Syracuse NY 13057
KWWL-TV 500 East Fourth St.                     Waterloo IA 50703
KVEO-TV 394 N. Expressway                        Brownsville TX 78521
WFIE-TV 1115 Mount Auburn Rd.               Evansville IN 47720
KEYT-TV 730 Miramonte Dr.                       Santa Barbara CA 93109
KTVB-TV 5407 Fairview Avenue                  Boise ID 83706
KBAK/KBFX 1901 Westwind Dr.                   Bakersfield CA 93301
WREX-TV 10322 W. Auburn Rd.                   Rockford IL 61105
WAOW-TV 1908 Grand Ave.                           Wausau WI 54403
WSAW-TV 1114 Grand Ave.                               Wausau WI 54403
WFXL-TV 1211 N. Slappey Blvd.                       Albany GA 31707
WOAY-TV Rte. 16 South                                     Oak Hill WV 25901
KIMT-TV 112 N. Pennsylvania Ave.                 Mason City IA 50401
WJHG-TV 8195 Front Beach Rd.                      Panama City Beach FL 32407
KSWT-TV 1301 Third Ave.                                  Yuma AZ 85364
KYMA-TV 1385 S. Pacific Ave.                          Yuma AZ 85365
WUTR/WPNY/WFXV-TV 5956 Smith Hill Rd.  Utica NY 13502
WLUC-TV 177 US Highway 41 East                Negaunee MI 49866
KGNS-TV   120 W. Delmar Blvd.                       Laredo TX 78045
KSAN/KLST-TV 2800 Armstrong                     San Angelo TX 76903
KGWN-TV 2923 E. Lincolnway                         Cheyenne WY 82001
WAGM-TV 12 Brewer Road                                Presque Isle ME 04769