Tuesday, June 5, 2012 UPDATE:
The long vacant ND opening at KNBC-TV in Los Angeles has been filled with news that TODD MOKHTARI will return to Burbank as ND. Todd is currently ND for KIRO-TV, the Cox-owned CBS affiliate in Seattle.
He began his career at KCRA-TV in Sacramento, then moved to Seattle for the first time as the first ND for Fox affiliate KCPQ-TV. He spent five years at KCPQ, four years as the Assistant ND for NBC's KNTV in San Jose/San Francisco before moving to KNBC as Managing Editor, a job he held for one year before returning to Seattle as ND for KIRO more than five years ago.
He'll be the fourth ND at KNBC in four years, replacing VICKIE BURNS who resigned in March, saying she wanted to return east of the Mississippi.
More on this move and all the week's developments in our regular weekly edition this weekend.
**** ***** ****
Greetings:
Lots of activity this week, much of it involving longtime news directors, some in top five markets.
In all, we have FOUR new ND openings, with just ONE newly named news director in our report. That brings our count of open ND jobs to 28.
We also have three paid help wanted ads: one for an EP in New York state, one for an Assistant ND in North Carolina, and we're repeating last week's ad for a position at Penn State University.
There are two obituaries: one for a 50 year veteran of the Philadelphia market, the other for a GM who spent 31 years at McGraw-Hill before retiring last year.
And Names in the News brings news of a retirement of a longtime Los Angeles newsman.
All that, and more, after this week's changes:
New News Director Openings:
WABC-TV, New York, NY…we first reported in a mid-week UPDATE that KENNY PLOTNIK was leaving this ABC o-and-o today. He emailed his staff that his wife's retirement from nursing "sparked my interest in looking elsewhere for career challenges." Kenny worked for 25 years at WABC, the last ten as ND. He previously worked for the company at WPVI-TV in Philadelphia, and began his career in Buffalo.
WCAU-TV, Philadelphia, PA…in another story we told you about earlier, longtime NBC employee CHRIS BLACKMAN is leaving this o-and-o later this month. He told the staff that he and new GM ERIC LERNER agreed that it was time for new leadership, new ideas, and a new perspective. Chris joined WCAU in 2001 as assistant ND, and was promoted to ND early in 2002. He spent 25 years working for NBC in a variety of roles.
WKOW-TV, Madison, WI…PERRY BOXX is leaving this Quincy owned ABC affiliate to take a new job which he tells me should be announced next week. He's been the ND here since 2008, and previously was a ND in Charleston, SC, Savannah, Oklahoma City, Kalamazoo-Grand Rapids, Birmingham, Nashville, Corpus Christi, and Las Vegas. He's also worked in Little Rock and St. Louis.
WGXA-TV, Macon, GA…GEORGE JOBIN is leaving this FOX affiliate on August 1st. He's been ND here for the last two years in his second stint at WGXA. George earlier worked there from 1992-2001, first in sports, then as Assignment Editor and EP, and eventually Station Manager. He also was GM for WMGT-TV in Macon. WGXA is owned by Frontier Radio Management.
Newly Named News Director:
WBIR-TV, Knoxville, TN…CHRISTY MORENO has been named ND for this Gannett-owned NBC affiliate. She's spent the last five years as the Assistant ND for KENS-TV in San Antonio. Christy earlier worked for KRIV-TV in Houston as a producer and EP, and also worked for KPRC-TV in Houston and in Wichita Falls.. At WBIR, she replaces BILL SHORY who left the station in March after eight years as ND.
Help Wanted Ads: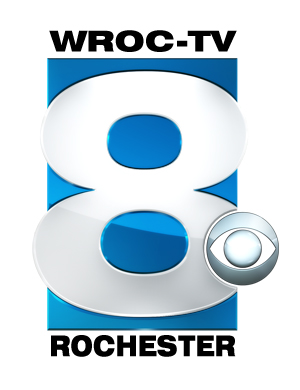 Executive Producer, WROC-TV, Rochester, NY:
WROC-TV, Rochester, NY has an immediate opening for Executive Producer to plan, implement and oversee our growing Newscasts. The successful EP candidate will oversee a team of producers, anchors, reporters, photographers and editors to produce the #1 primetime newscasts in the market. Primary responsibilities include: Advance segment planning and coordination, daily show reviews with producers, including critiquing writing and training. Planning and overseeing continuity into upcoming newscasts. Applicants must be able to drive content on television, on the web, and on social media outlets. 6 Years of news producing experience required.
Qualifications: Four-year degree in journalism or communications preferred and a minimum of 6 years related experience. Strong writing skills and attention to detail a must with a proven track record for getting results on initiatives. Great leadership and people skills with an emphasis on coaching and motivating, and multi-media news experience are preferred.
Salary: Competitive                     Start Date: Immediate
Apply to:
Bryan Queen
News Director
WROC-TV
201 Humboldt Street
Rochester, NY 14610
585-287-8060
or via email to: bqueen@wroctv.com
WROC/WUHF-TV IS AN EQUAL OPPORTUNITY EMPLOYER
**** ***** ****

Assistant News Director, WCTI-TV, Greenville-New Bern, NC:
Newschannel 12 & FOX Eastern Carolina is looking for an Assistant News Director to help lead a dynamic newsroom. We just won the AP Outstanding News Operation in North Carolina.
Here is a great opportunity to earn those senior manager stripes. You will work closely with the news director in all aspects of running this ABC and FOX High Definition News Department.
Duties include:  Supervising newscast producers, reporters and photographers. You'll be instrumental in building and executing a successful strategic plan. The qualified candidate will be a fantastic coach of energetic producers, reporters and photographers.  Three Years producing or Assignment Desk experience required along with a college degree.
Send resume and newscast DVD or link to: smoreland@wcti12.com.
or via mail to:
Shane Moreland
News Director
WCTI-TV
225 Glenburnie Dr.
New Bern, NC 28560
**** ***** ****

Director of Student TV and Online Operations, Penn St.:
Penn State's College of Communications is seeking a Director of Student Television and Online Operations beginning in August 2012.
Primary responsibilities include teaching at least one course in television news reporting and producing each semester, serving as executive producer of a weekly, student-staffed television news magazine program, and overseeing the College's website for student media. The ideal candidate will have at least five years of professional media experience, including managerial experience as an executive producer, associate news director, or news director. Teaching experience would be considered a plus. All candidates must have at least a Bachelor's degree.
Learn more about Penn State and the College of Communications by clicking here. And see the College's website for student-produced work here.
Send a letter describing qualifications, a resume detailing relevant experience and the names, addresses, and phone numbers of three to five references to:
Search Committee-TV/Online Director
College of Communications
Penn State
201 Carnegie Building
University Park PA 16802
Screening of applications will begin immediately and will continue until the position is filled.
Penn State is committed to affirmative action, equal opportunity and the diversity of its workforce.
**** ***** ****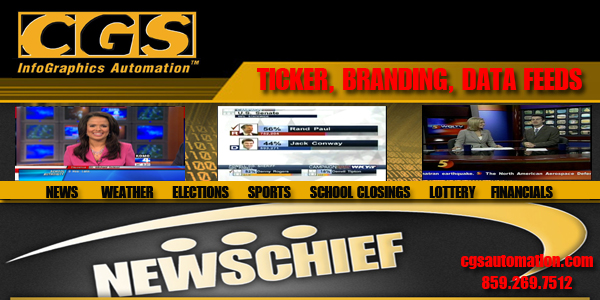 Other News Management Openings:
ASSISTANT NEWS DIRECTOR:
KRIV-TV, Houston, TX (relisted 4/20/12)
WXIN-TV, Indianapolis, IN (listed 5/12/12)
KSTU-TV, Salt Lake City, UT (listed 5/12/12)
WITI-TV, Milwaukee, WI (relisted 4/27/12)
WXMI-TV, Grand Rapids, MI (listed 5/26/11)
WMC-TV, Memphis, TN (relisted 3/3/12)
WREG-TV, Memphis, TN (relisted 4/20/12)
WEYI-TV, Flint, MI (listed 4/20/12)
WCTI-TV, New Bern, NC (relisted this week, see ad above!)
KVLY/KXJB-TV, Fargo, ND (listed 5/4/11)
EXECUTIVE NEWS PRODUCER:
KDFW-TV, Dallas/Ft. Worth, TX (Morning EP, relisted 4/20/12)
KPRC-TV, Houston, TX (listing revised 5/4/11)
WKMG-TV, Orlando, FL (listed 5/4/11)
KOIN-TV, Portland OR (PM EP, listed 4/7/12)
WTAE-TV, Pittsburgh, PA (Dayside EP, relisted 4/20/12)
WCNC-TV, Charlotte, NC (listed 3/24/12)
WRTV, Indianapolis, IN (AM EP, listed 3/31/12)
WTVF-TV, Nashville, TN (AM EP, listed 5/18/12)
WCPO-TV, Cincinnati, OH (listed 5/12/12)
WITI-TV, Milwaukee, WI (listed 4/27/12)
WTMJ-TV, Milwaukee, WI (listed 4/20/12)
WPTV, West Palm Beach, FL (PM EP, 3/17/12)
WJXT-TV, Jacksonville, FL (PM EP, listing revised 3/10/12)
WINK-TV, Fort Myers, FL (Dayside EP, relisted 3/10/12)
WROC-TV, Rochester, NY (new listing this week, see ad above!)
KBAK/KBFX-TV, Bakersfield, CA (AM EP, listed 5/26/12)
WCYB-TV, Bristol, VA (relisted 4/20/12)
MANAGING EDITOR:
KXTV, Sacramento, CA (relisted 4/27/12)
ASSIGNMENT MANAGER:
WTMJ-TV, Milwaukee, WI (listed 4/20/12)
Obituaries:
Longtime Philadelphia news manager DAVE NEAL (real name: Dave Gomberg) died earlier this week. He was 86 and had suffered from congestive heart failure and kidney failure. Dave began his 50 year career at KYW Radio in Philadelphia, moved to KYW-TV, worked briefly at WPVI-TV, before spending most of his career at WCAU-TV. He worked as an assignment manager and producer and served as a mentor to many. After he retired from WCAU, he consulted with WTXF-TV there. He's survived by his wife and three children.
DON LUNDY died suddenly yesterday at the age of 67. He spent 31 years working for McGraw-Hill in a variety of roles, including nine as GM of the company's WRTV in Indianapolis. He began his career in Tulsa, worked in Toledo before coming to WRTV for his first of two stints there.  Don later worked for McGraw-Hill's KGTV in San Diego and then was promoted to GM for KERO-TV in Bakersfield.  He retired from WRTV about 18 months ago, and he and his wife moved to California to be closer to their children.
Names in the News:
JOSE RIOS is retiring from FOX. He's a former ND at the company's KTTV-TV in Los Angeles. Last year, after 20 years at the station, he left KTTV and was named vice president of digital news applications for the FOX owned stations. He's also spent 13 years at KCBS-TV in Los Angeles, eventually becoming news director there.
SUZANNE HAROLD is joining ABC's WORLD NEWS NOW as a broadcast producer. She's currently the EP for WRGB-TV in Albany, NY, and previously was an EP for WHTM-TV in Harrisburg, PA. Suzanne's also worked as a producer for FOX o-and-o's WFLD-TV in Chicago and WTXF-TV in Philadelphia.
**** ***** ****
Our Full List of News Director Openings:
Here is my list of stations with open ND jobs, as of Friday, June 1, 2012.
If you know of any additions/deletions/updates, please email me at: rick@rickgevers.com
WABC-TV 7 Lincoln Square                     New York, NY 10023
KNBC-TV 3000 W. Alameda Ave.                 Burbank CA 91523
WCAU-TV 10 Monument Road              Bala Cynwyd PA 19004
WKYC-TV 1333 Lakeside Ave.                       Cleveland OH 44114
XETV 8253 Ronson Rd.                                   San Diego CA 92111
KSNV-TV 1500 Foremaster Lane                  Las Vegas NV 89101
KXAN-TV 908 W. MLK Blvd.                       Austin TX 78701
WTLV/WJXX 1070 E. Adams St.                 Jacksonville FL 32202
KJRH-TV 3701 South Peoria Ave.               Tulsa OK 74105
KSNW-TV 833 N. Main                                 Wichita, KS 67203
KRBK-TV (apply to corporate)                      Springfield, MO
WACH-TV 1400 Pickens St.                          Columbia SC 29201
WKOW-TV 5727 Tokay Boulevard      Madison WI 53719
KGAN-TV 600-2 Old Marion Rd NE           Cedar Rapids IA 52402
KWQC-TV, 805 Brady Street                         Davenport, IA 52803
WTAJ-TV 5000 Sixth Ave.                            Altoona PA 16602
KHBS/KHOG-TV 2809 Ajax Ave. #200    Rogers AR 72758
KHGI-TV 13 S. Highway 44                          Kearney NE 66848
WTXL-TV 1620 Commerce Blvd.                  Midway, FL 32343
WGXA-TV 599 MLK Blvd.                      Macon GA 31201
WRBL-TV 1350 13th Ave.                             Columbus GA 31901
KNOE-TV 1400 Oliver Rd.                             Monroe, LA 71211
KAAL-TV 1701 10th Place, NE                      Austin MN 55912
WVNS-TV  141 Old Cline Rd.                        Ghent WV 25843
KKCO-TV 2325 Interstate Ave.                     Grand Junction CO 81505
KGNS-TV   120 W. Delmar Blvd.                  Laredo TX 78045
KGWN-TV 2923 E. Lincolnway                   Cheyenne WY 82001
KSAX-TV PO Box 189                                     Alexandria MN 56308