Greetings:
There's one new ND (in a top 20 market) as the only ND change in this week's report.  That means, to my knowledge, no new ND openings:  good news for those of you with jobs, not so good if you're looking to make a move.
That leaves our always unofficial count of ND openings at 25.
But there are new openings out there for other jobs, including a new opening for an Assistant News Director's job in Cincinnati.  That opportunity is described in detail in a paid ad, while another ad describes an opening for an ND in Portland, ME.
Two former consultants made Names in the News this week, as well as a new EP in Texas.
All that…and more…after this week's change.
NEW NEWS DIRECTORS OPENINGS:
None that I know of.
NEW NEWS DIRECTOR NAMED:
KUVS-TV, Sacramento, CA…PABLO IACUB has taken over as ND for this Univision owned station.  He's spent the last 15 years working for Telemundo in Miami.  He replaces ISABEL GONZALEZ who left the station last October when she was promoted to ND for another Univision o-and-o, KXLN-TV in Houston.  She was ND in Sacramento for two years.
**** ***** ****
HELP WANTED ADS:

ASSISTANT NEWS DIRECTOR, WCPO-TV, Cincinnati, OH
To Apply: http://scripps.com/careers/jobsearch.html (requistion #1709)
Start Date: Immediate
Salary: Commensurate with experience
The Assistant News Director is responsible for the gathering, production and distribution of news content on multiple platforms.
Manage day to day news operation for distribution to multiple platforms.
Create tactics and strategies to increase demo performance in key target areas for multiple platforms.
Lead coverage planning of major events, i.e. elections, special events.
Proactively communicate news initiatives across departments.
Evaluate workflow efficiencies.
Assist News Director in managing the budgetary aspects of newsroom operations.
Responsible for hiring and performance management of direct reports.
Assist News Director in the on-going evaluation of personnel.
Implement and have working knowledge of federal, state and local laws impacting operations.
Write copy, edit and post scripts for multiple platforms.
Schedule anchors to manage overtime.
Knowledge and demonstration of editorial judgment, journalistic ethics and libel laws.
Perform other duties as assigned.
Requirements:
Advanced computer skills including Microsoft Office.
Broad understanding of newsroom operations and equipment.
Proven ability to manage multiple tasks in a fast paced environment
Advanced oral and written communication skills
May supervise a mid-size team (5-15) of professional individual contributors; may also indirectly supervise support staff.
May spend up to 20% of time as an individual contributor performing assignments that require a higher level of experience or technical expertise than subordinates.
Typically requires BS/BA in related discipline.
Generally 5+ years experience in related field including managerial experience.
Responsible for or makes major contribution to development of operating plans and budgets.
Primary input to hiring, firing, performance, and rewards decisions, perhaps assisted by subordinate team leaders or senior individual.
Primary contribution is managing other people.
Manages part of a department or team of exempt professional individual contributors and associated support staff.
Responsible for functional area.
May manage processes through service providers or indirect reports.
Television station WCPO is an equally opportunity employer.
**** ***** ****

NEWS DIRECTOR, WGME-TV, PORTLAND, ME
WGME-TV, the highly rated CBS affiliate in Portland, Maine is seeking an experienced, hands-on, News Director with strong leadership skills and an aggressive style.
The News Director is responsible for managing WGME's news operations, setting budgets, establishing goals and directing the staff for a news operation producing 41.5 hours of local news weekly. This individual will work closely with local and corporate management to establish news content, philosophy and direction.
The News Director will review daily newscasts to ensure quality control, brand compliance, and subsequently provide feedback to all news staff.   The News Director is responsible for recruiting, hiring and negotiating contracts for news personnel, as well as, initiating and managing content delivery on multiple platforms including web and mobile.  This individual will also collaborate with other managers to develop marketing plans, establish and reach ratings goals.
Qualifications:
• A Journalism degree and a minimum of five years in news management preferred.
• Strong fiscal experience with operational and capital expenditures is required.
• Demonstrated success in building a winning news organization.
• Must have a working knowledge of journalistic ethics, libel, and privacy law as well as experience working in a union environment is strongly preferred
Applicants must apply online to be considered. You can apply at www.wgme.com or www.sbgi.net. No phone calls or emails please. If you don't have access to an on-line computer, please try your local public or school library or your nearest unemployment office.
Sinclair Broadcast Group, Inc. is proud to be an Equal Opportunity Employer and Drug Free Workplace!
**** ***** ****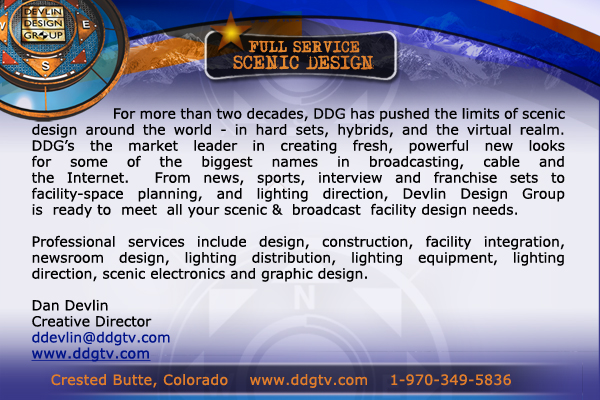 **** ***** ****
OTHER NEWS MGMT. OPENINGS:
ASSISTANT NEWS DIRECTOR:
KOMO-TV, Seattle, WA (listed 4/30/10)
WCPO-TV, Cincinnati, OH (new listing this week, see ad above!)
WPTV, W. Palm Beach, FL (listed 5/31/10)
WHAS-TV, Louisville, KY (listed 3/27/10)
WDSU-TV, New Orelans, LA (listed 4/23/10)
KECI/KCFW/KTVM, Missoula, MT (listed 5/31/10)
EXECUTIVE NEWS PRODUCER:
KYW-TV, Philadelphia, PA (listed 6/4/10)
The Weather Channel, Atlanta, GA (listed 4/9/10)
KCBS/KCAL, Los Angeles, CA (PM EP, relisted 5/14/10)
KTVT-TV, Ft. Worth/Dallas, TX (Special Projects EP, listing revised 4/18/10)
KPTV, Portland, OR (two openings, one is EP/Special Proj., listing revised 1/29/10)
KSTU-TV, Salt Lake City, UT (Morning EP, listed 5/31/10)
WTMJ-TV, Milwaukee, WI (AM EP, listed 4/23/10)
WSPA-TV, Spartanburg, SC (listed 3/27/10)
WOAI-TV, San Antonio, TX (relisted 5/7/10)
KOB-TV, Albuquerque, NM (AM EP, listed 3/27/10)
WTLV/WJXX, Jacksonville, FL (listed 5/21/10)
WVLT-TV, Knoxville, TN (listed 3/5/10)
KJRH-TV, Tulsa, OK (listed 5/31/10)
KSLA-TV, Shreveport, LA (Morning EP, new listing this week)
KGBT-TV, Harlingen, TX (listed 3/19/10)
WSAV-TV, Savannah, GA (listed 4/30/10)
WCTI-TV, New Bern, NC (listed 3/5/10)
WBTW-TV, Myrtle Beach, SC (listed 4/2/10)
WLNS-TV, Lansing, MI (listed 4/23/10)
MANAGING EDITOR:
KCBS/KCAL, Los Angeles, CA (PM EP, relisted 5/14/10)
MANAGER OF CONTENT PRESENTATION:
WCMH-TV, Columbus, OH (relisted 5/31/10)
NEWS OPERATION MANAGER:
KCBS/KCAL, Los Angeles, CA (relisted 5/14/10)
**** ***** ****
NAMES IN THE NEWS:
Longtime consultant turned politician BILL TAYLOR is apparently headed to the South Carolina House of Representatives.  Bill won the Republican primary last week, ousting incumbent JIM STEWART by a 57-42 margin.  Stewart had served in the South Carolina House since 2003.  There is no Democratic opponent in the November general election.  Bill's a former ND, worked for Magid as a consultant, and ran AR&D.
Another one time Magid consultant, news director, and general manager MARK ANTONITIS has joined Crawford Johnson & Northcott, Inc., as a principal of the company.  He'll oversee new business development for CJ&N.  Mark was GM for KRON-TV in San Francisco until 2008, a GM for KELO-TV in Sioux Falls, SD before that, and was an ND for WMAQ-TV in Chicago.  He also worked for NBC News and as a photographer in several local markets.
STEPHANIE FRANKS has been promoted to Executive Producer for KWTX-TV, the CBS affiliate in Waco, TX.  She's a native Texan, was graduated from Baylor University, and has worked at KWTX since 2006 in a variety of roles.
**** ***** ****
Here's our list of all the stations currently looking for an ND, as of June 13, 2010.
If you know of any changes, additions, corrections, or deletions, please let me know via email:  rick@rickgevers.com
News 12 Bronx/Brooklyn 930 Soundview Ave. Bronx NY 10473
KVEA-TV, 3000 W. Alameda Ave.             Los Angeles, CA 91523 ***
KNBC-TV 3000 W. Alameda Ave          Los Angeles, CA 91523
New England Cable News 160 Wells Ave. Newton MA 02459
KIAH-TV, 7700 Westpark Dr.                     Houston, TX 77063
WXYZ-TV   20777 W. 10 Mile Road           Southfield MI 48037
KCPQ-TV    1813 Westlake Ave.  N.         Seattle, WA 98109
KDKA-TV  One Gateway Center,               Pittsburgh, PA 15222
WZTV-TV   631 Mainstream Drive             Nashville TN 37228
WBNS-TV 770 Twin Rivers Dr.                Columbus OH 43215
WAVY-TV 300 Wavy St.                              Portsmouth VA 23705
WFMY-TV 1615 Phillips Avenue                Greensboro NC 27405
WTEN-TV   341 Northern Blvd.                   Albany, NY 12204
KMSB-TV 1855 N. 6th Ave.                         Tuscon, AZ 85705
WNWO-TV   300 S. Byrne Rd.                    Toledo OH 43615
WGME-TV 81 Northport Drive    Portland, ME 04103 (see ad above!)
WJHL-TV 338 E. Main St.                           Johnson City TN 37601
KIVI-TV 1866 E. Chisolm Dr.                     Boise ID 83687
KTRV-TV 1 Sixth St. N.                               Boise ID 83687
WGXA-TV 599 Martin Luther King        Macon GA 31201
WMGT-TV   PO Box 4328                            Macon GA 31208
KECI/KTVM/KCFW 340 W. Main St.    Missoula MT 59802
KJCT-TV 8 Foresight Dr.                            Grand Junction, CO 81505
KLDO-TV 226 Bob Bullock Loop                Laredo, TX 78040
KGNS-TV   120 W. Delmar Blvd.                Laredo TX 78045
*** (Spanish language)