Greetings:
One small bit of housekeeping before we move to our normal business, if you'll indulge me.
We've moved!
That means new phone numbers and, of course, a new address, so please take a moment to update your contact lists.
The new telephone number is 317-635-7912.
The new fax number is 317-635-7919.
And our new address at the World Headquarters is:
355 E. Ohio St. #303
Indianapolis IN 46204
Email, of course, stays the same: rick@rickgevers.com
On to business:
THREE new NDs and TWO new openings top this week's delayed report. Those changes bring our total of open ND jobs to 26.
We have ONE ad for an EP in Kansas City.
THREE obituaries, though. One for a former Florida ND, one for a well known station owner out West, and one for the mother of a longtime Magid and NBC executive. Those items are below, as well as a few items in Names in the News, including this year's National Edward R. Murrow Award winners.
All that and more below.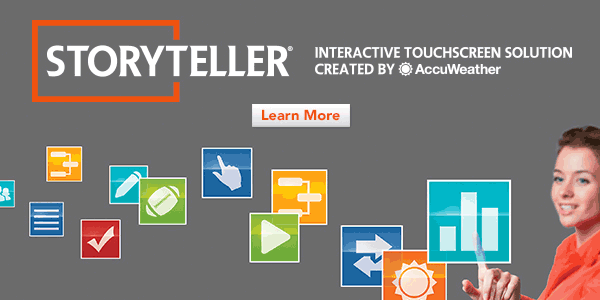 New News Director Openings:
WTLV/WJXX-TV, Jacksonville, FL…KATHY WILLIAMS resigned on Friday after almost two years as ND for the Gannett owned duopoly. Kathy's been away from the station for two months, on leave due to ongoing medical issues in her family and has been commuting back and forth to Texas.  She's a former ND in Houston and for two different stations in Cleveland. She's also worked in Chicago and Washington, as well as two other stints in Houston.
WSET-TV, Lynchburg, VA…we've had this opening on our list for several months despite some confusion as to whether or not BOB CASHEN had actually left the station. It now appears Bob officially left last month, after less than a year here.
KLDO/KXOF-TV, Laredo, TX…DIANA CASTILLO is leaving this Entravision owned duopoly for an ND job in Iowa. More details below.
Newly Named News Directors:
WXTV, New York, NY…ESTEBAN CRESTE has been named ND for this Univision owned station. He's a former ND for Spanish language stations in Los Angeles and Chicago. He's been the EP and news director for Fox Deportes in Mexico City for the past three years. At WXTV, he replaces NORMA MORATO who left the station in May after 13 years as ND.
WICD-TV, Champaign, IL…MIKE TRUETT is now ND for this Sinclair owned station. The company had been using one ND for WICD and WICS-TV in Springfield, IL, but have now separated the positions. He's been the Assistant ND there since April, 2013. Mike's also worked for two stations in Memphis, sandwiched around a three year stint in the Peace Corps.
KMEG/KPTH-TV, Sioux City, IA…DIANA CASTILLO is joining this duopoly as ND. She's been the ND for another duopoly, KLDO/KXOF-TV in Laredo, TX. Diana replaces AARON WEISS who was ND here for about 2 1/2 years.
Paid Help Wanted Ads: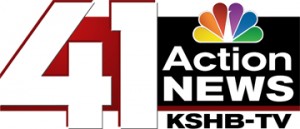 Executive Producer, KSHB-TV, Kansas City, MO:
The E.W. Scripps owned NBC affiliate in Kansas City, MO, 41 Action News seeks an Executive Producer who is a strong show doctor ready for the next challenge. You should be high-energy, aggressive with breaking news and know how to think big. You'll run the day to day operations, guide coverage across 3 screens and create special coverage plans. You'll need to be great at juggling multiple projects and collaborating with the team to ensure those projects are executed.
The successful candidate will possess 3 + years' experience in newsroom management and progressive producing desired. Must have proven and effective leadership skills; fosters open dialogue, empowers others, addresses conflict quickly and directly. Strong organizational and communication skills (verbal and written) required.
Send resume and a letter of introduction via email to: carrie.hofmann@kshb.com or via mail to:
Carrie Hofmann
News Director
KSHB-TV
4720 Oak Street
Kansas City MO 64112
Scripps Media, Inc., certifies that its advertising sales agreements do not discriminate on the basis of race or ethnicity. All advertising sales agreements contain nondiscrimination clauses.
Other News Management Openings:
ASSISTANT NEWS DIRECTOR:
WLS-TV, Chicago, IL (listed 5/24/14)
KPHO-TV, Phoenix, AZ (relisted this week)
WCPO-TV, Cincinnati, OH (relisted 6/7/14)
KVVU-TV, Las Vegas, NV (relisted this week)
WIS-TV, Columbia, SC (listed 4/19/14)
WHEC-TV, Rochester, NY (relisted this week)
WBND-TV, South Bend, IN (listed 4/12/14)
WCJB-TV, Gainesville, FL (listed 5/2/11)
EXECUTIVE NEWS PRODUCER:
WFLD-TV, Chicago, IL (AM EP, listed 5/30/14)
WLS-TV, Chicago, IL (relisted 5/24/14)
KTVU-TV, San Francisco/Oakland, CA (Digital EP, listed 4/25/14)
KPHO-TV, Phoenix, AZ (AM EP, relisted this week)
WFLA-TV, Tampa. FL (relisted 4/5/14)
KSHB-TV, Kansas City, MO (relisted this week, see ad above!)
WBNS-TV, Columbus, OH (Senior EP, relisted 5/18/14)
WXIX-TV, Cincinnati, OH (PM EP, listing revised 4/12/14)
WTEV/WAWS, Jacksonville, FL (AM EP, listed 5/11/14)
WJAR-TV, Providence, RI (relisted this week)
WDTN-TV, Dayton, OH (Nightside EP, listed 5/24/14)
KGUN-TV, Tucson, AZ (Morning EP, relisted 5/24/14)
WHAM-TV, Rochester, NY (listed 5/30/14)
WISC-TV, Madison, WI (listed 5/30/14)
WSJV-TV, South Bend/Elkhart, IN (AM EP, listing modified 4/25/14)
KOAA-TV, Colorado Springs, CO (AM EP, listed 4/25/14)
WCIV-TV, Charleston, SC (relisted 5/24/14)
KTVA-TV, Anchorage, AK (listed 5/2/14)
KTTC-TV, Rochester, MN (relisted 5/30/14)
ASSIGNMENT MANAGER:
WSPA-TV, Spartanburg, SC (relisted 5/18/14)
KMTV, Omaha, NE (new listing this week)
MANAGING EDITOR:
WBNS-TV, Columbus, OH (Digital ME, relisted 5/18/14)
WCPO-TV, Cincinnati, OH (relisted 6/7/14)
DIRECTOR OF NEWS TECHNOLOGY:
WSB-TV, Atlanta, GA (listed 5/24/14)
NEWS OPERATIONS MANAGER:
WAVE-TV, Louisville, KY (listed 5/18/14)
Obituaries:
BERT ROSELLE, a longtime news director and anchor for what was then WJKS-TV in Jacksonville, FL, died this week at the age of 80. Bert also worked at another Jacksonville station, as well as in Atlanta, Philadelphia, and Houston. More details in this story.
JIM ROGERS died Saturday at the age of 75 after a long battle with cancer. He owned KSNV-TV in Las Vegas and had owned 13 other stations through his company, Sunbelt Communications (which later became Intermountain West Communications). Rogers once served as Chancellor of Higher Education in Nevada. The Las Vegas Review Journal ran this obituary.
Finally, our sympathy to good friend, former Magid executive and one-time VP/News for the NBC owned stations, STEVE CAGLE, on the loss of his mother. SHIRLEY CAGLE died Saturday after a long illness.  She was 91, and in addition to Steve, is survived by another son, Phillip, three grand-children, and one great grandchild.  Visitation will be Friday, with the funeral service on Saturday morning, both at the Hampton-Gentry Funeral Home in Plainfield, IN. Your kind note to Steve can be sent to: steve@smithgeiger.com
Situations Wanted:
We offer a free situations wanted ad to news managers who are looking for a new opportunity. If you'd like to state your case to a well targeted audience, email me an item (max. 150 words). You may include a link to a website, an email address, and a photo. You must include your name. I'll run it for one week. I don't represent or endorse those listed, but merely trying to help.
Names in the News…and other things:
JASON DUSETT crosses the street in Rochester, NY, to become the new morning EP for WHEC-TV. Jason's been the senior nightside producer for WHAM-TV there. He previously worked in Hartford.
RTDNA announced the winners of National Murrow Awards earlier this week. The entire story can be found here.
DIANE FIOLEK has joined Devlin Design Group as CSD. She's earlier worked for BrightHouse Networks and VDO, though she's worked with DDG on several projects. Here's more from Devlin Design Group, a longtime supporter of this newsletter.
Our Full List of ND Openings:
If you know of any additions/deletions/updates, please email me at: rick@rickgevers.com
Here is my list of stations with open ND jobs, as of Sunday, June 15, 2014.
KWHY-TV 1201 West 5th St., # T-900 Los Angeles CA 90017 *
WGN-TV 2501 Bradley Place Chicago IL 60618
KTVT-TV 5233 Bridge St. Ft. Worth TX 76103
New England Cable News, 160 Wells Avenue Newton, MA 02459
WBZ-TV 1170 Soldiers Field Rd. Boston MA 02134
WFDC-TV 101 Constitution Ave. NW Washington DC 20001 *
KPRC-TV 8181 SW Freeway Houston TX 77074
KIRO-TV 2807 Third Ave. Seattle WA 98121
KCEC-TV 777 Grant St. #110 Denver CO 80203 *
WEWS-TV 3001 Euclid Ave. Cleveland OH 44115
KMAX-TV 2713 Kovr Drive Sacramento CA 95605
KOIN-TV 222 SW Columbia St. Portland OR 97201
WCNC-TV 1001 Wood Ridge Center Dr. Charlotte NC 28217
KVDA-TV 6234 San Pedro San Antonio TX 78216 *
WHP-TV 3300 North 6th Street Harrisburg PA 17110
WTLV/WJXX-TV, 1070 E. Adams St. Jacksonville, FL 32202
WSET-TV 2320 Langhorne Rd. Lynchburg VA 24501
WFRV-TV 1181 E. Mason St. Green Bay WI 54301
WOI-TV 3903 Westown Parkway West Des Moines IA 50266
KTLM-TV 3900 N. 10th St., 7th Floor McAllen TX 78501
KVEO-TV 394 N. Expressway Brownsville TX 78521
WCBD-TV 210 W. Coleman Blvd. Charleston SC 29464
KVRR-TV 4015 9th Ave S Fargo ND 58103
KLFY-TV 1808 Eraste Landry Rd. Lafayette LA 70506
KLDO/KXOF-TV 226 Bob Bullock Loop Laredo TX 78040
WBUP/WBKP-TV 1705 Ash Street Ishpeming MI 49849
* Spanish language station