Greetings:
It was great to see a few more news directors at this week's IRE conference. Still not enough NDs there in my opinion, but a step in the right direction. Plan now for next year's IRE conference in San Antonio from June 20-23, 2013.
This week's report contains THREE new vacancies, all in large markets, while we have TWO new ND's.
That brings our count of open ND positions to 31.
Make sure to read our Names in the News section, where you can see learn about all the National Edward R. Murrow Award winners (and find a link which will allow you to watch all the winners.) While there, you'll also learn about two newly named GMs who served as news directors. And we'll tell you about the passing of the brother of a longtime ND.
All that, and more, after this week's changes: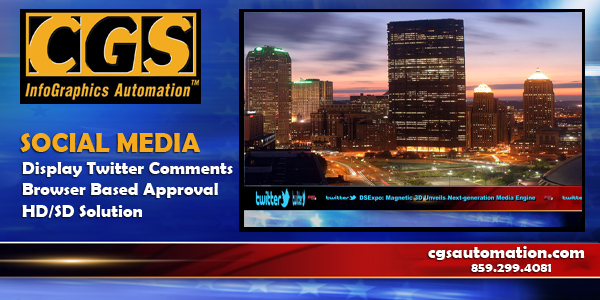 New News Director Openings:
WJLA-TV, Washington, DC…this opening was one of three we reported to you earlier this week. ALEX LIKOWSKI left this Albritton-owned ABC affiliate after six years as ND. He also had been the ND for the co-owned cable channel owned by Albritton, NewsChannel 8. He worked for the company for close to 20 years in a variety of roles.
WFTS-TV, Tampa, FL…DOUG CULVER announced his resignation on Monday, telling surprised colleagues that he was leaving for 'a great new opportunity' that he wasn't yet able to disclose. Doug spent more than three years as ND for this Scripps owned ABC affiliate. He's also been an EP at WJLA-TV in Washington, Assistant ND at KIRO-TV in Seattle, and an EP for KNBC-TV in Los Angeles. (BILL LORD was the ND at each of those stations. Bill's now the GM at WJLA-TV in Washington, which, as you may have noted above, has an ND opening. Probably just a coincidence.)
KCRA-TV, Sacramento, FL…ANZIO WILLIAMS's last day is Monday after five years as ND for this Hearst-owned NBC affiliate. GM ELLIOTT TROSHINSKY told the staff in a Monday email said that Anzio "has expressed a desire to pursue some other career interests and opportunities and he and I have agreed that now would be the appropriate time for him to do so." Anzio worked for Hearst stations in Cincinnati, Orlando, and as an ND in New Orleans. He's also worked in Charlotte, Miami, and Greensboro, NC.
Newly Named News Directors:
WACH-TV, Columbia, SC…KEVIN PAZDERNIK has been promoted to ND for this Barrington Broadcasting owned FOX affiliate. He's been the Assignment Editor/interim ND there. He first joined the station in 2009. Kevin's also worked for WIS-TV in Columbia and worked as a communications aide to former South Carolina Governor MARK SANFORD. He began his career in his native Wisconsin. Kevin succeeds BRYAN COX who left the station last October.
WRBL-TV, Columbus, GA…PERRY BOXX will start June 25th as ND for this Media General owned CBS affiliate. We told you two weeks ago that Perry was leaving his job as ND for WKOW-TV in Madison, WI, where he'd been ND since 2008. Perry tells me the move brings him closer to his adult son and daughter. He's a former ND in Charleston, SC, Savannah, Oklahoma City, Kalamazoo-Grand Rapids, Birmingham, Nashville, Corpus Christi, and Las Vegas, and has also worked in Little Rock and St. Louis. He replaces STEVE KORIOTH who was promoted to ND for Media General's WBTW-TV in Myrtle Beach. Ironically, Steve had worked for Perry in Madison.
Help Wanted Ads:

Montana NBC News Director, Missoula, MT:
Bonten Media Group has an opening for a knowledgeable, experienced, and goal-oriented News Director to manage news operations across 4 Montana properties and across 2 DMAs: Missoula/Kalispell (KECI) and Butte/Bozeman (KTVM). The position is based out of Missoula, MT. (KECI).
The News Director must be capable of handling multiple tasks. The News Director position is primarily responsible for the day-to-day operations of the television newsrooms and websites, budgeting, hiring of newsroom personnel, successful execution of station plans, and maintenance of journalistic and legal standards. In addition, the News Director position is responsible for team-building, motivation, teaching and mentoring diverse newsrooms across our Montana properties.
The News Director must have excellent communication and interpersonal skills. Organization and time management skills are a must. Position reports directly to VP/General Manager. A minimum of one year News Director experience is highly preferred, however Assistant News Director will be considered.
If you wish to work for a company that rewards excellence and you are a motivated, goal-oriented self-starter, please contact Parker Harms via email: pharms@keci.com
No phone calls please.
Bonten Media Group is an equal opportunity employer.

Morning Executive Producer, KGTV, San Diego, CA:
KGTV, San Diego's ABC Affiliate, is seeking an experienced Morning Executive News Producer. This position is responsible for managing the content and showcasing across multiple platforms, ensuring the station is competitive within the market.
Must have a strong journalistic sense, knowledge of what makes news, and interests people.
Proven ability to use audience research to develop and execute an action plan
Create tactics and strategies to increase demo performance in key target areas for multiple platforms
Knowledge and demonstration of editorial judgment, journalistic ethics, and libel laws
Drive content and presentation across multiple platforms to include television, web, and social media
Enhance and support content with graphics, video and station branding
Supervise pre-production to ensure quality and ethical standards and coordination between Control Room and design staff
Supervise the writing of content, including but not limited to teases and web headlines
Manage schedules, overtime and performance for assigned direct reports, including but not limited to yearly reviews
Monitor web analytics to enhance user experience, site stickiness, and engagement
Have working knowledge of federal, state and local laws impacting operations
Ability to meet deadlines and work with a wide range of personalities. At least three years of news line producing experience with a commercial news operation required.
College degree required.
If interested in this opportunity, please apply online at scripps.com/careers Requisition # 4786
**** ***** ****
Other News Management Openings:
ASSISTANT NEWS DIRECTOR:
KRIV-TV, Houston, TX (relisted 4/20/12)
WXIN-TV, Indianapolis, IN (listed 5/12/12)
KSTU-TV, Salt Lake City, UT (listed 5/12/12)
WITI-TV, Milwaukee, WI (relisted this week)
WXMI-TV, Grand Rapids, MI (listed 5/26/11)
WMC-TV, Memphis, TN (relisted 6/10/12)
WREG-TV, Memphis, TN (relisted 4/20/12)
WCTI-TV, New Bern, NC (relisted 6/1/12)
KVLY/KXJB-TV, Fargo, ND (listed 5/4/11)
EXECUTIVE NEWS PRODUCER:
KDFW-TV, Dallas/Ft. Worth, TX (Morning EP, relisted 4/20/12)
KPRC-TV, Houston, TX (listing revised 5/4/11)
WKMG-TV, Orlando, FL (listed 5/4/11)
KOIN-TV, Portland OR (PM EP, listed 4/7/12)
WTAE-TV, Pittsburgh, PA (Dayside EP, relisted 4/20/12)
KGTV, San Diego, CA (AM EP, listed 6/10/12, see ad above!)
WTVF-TV, Nashville, TN (AM EP, listed 5/18/12)
WCPO-TV, Cincinnati, OH (listed 5/12/12)
WITI-TV, Milwaukee, WI (listed 4/27/12)
WTMJ-TV, Milwaukee, WI (listed 4/20/12)
WROC-TV, Rochester, NY (listed 6/1/12)
KBAK/KBFX-TV, Bakersfield, CA (AM EP, listed 5/26/12)
WCYB-TV, Bristol, VA (relisted 4/20/12)
MANAGING EDITOR:
KXTV, Sacramento, CA (relisted 4/27/12)
ASSIGNMENT MANAGER:
WTMJ-TV, Milwaukee, WI (listed 4/20/12)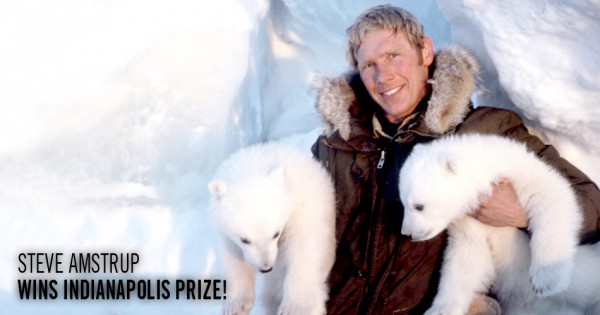 Names in the News:
The National Edward R. Murrow Award winners were announced this week, and two Hearst stations won the honors for Overall Excellence. WCVB-TV in Boston won the large market award, while the nod for small market TV went to KCCI-TV in Des Moines. There were lots of other winners, of course, and you can read the entire list here.
Two longtime news directors are moving up the GM ranks:
MARK PIMENTEL has been named GM of Belo's KMOV-TV in St. Louis. He's a former ND in Atlanta, Baltimore, and Charleston, SC. Mark also worked in newsrooms in Boston, Raleigh, and Dayton. This is his fourth GM's job: he's currently in that role at Belo's WHAS-TV in Louisville, and earlier served as a GM in Richmond, VA and Huntsville, AL. His promotion was one of two GMs promoted by Belo last week. The company also promoted TOD SMITH to GM for WWL-TV in New Orleans from GM at WVEC-TV in Norfolk.
And congratulations to NEIL MIDDLETON who is assuming additional duties as GM for Gray Television's WYMT-TV in Hazard, KY. He's been the ND there for the past ten years, and will continue (at least for now) with both titles. Neil began his career as a reporter for WYMT and (with the exception of a two year stint at sister-station WVLT-TV in Knoxville) has worked there for his entire career. The company also promoted STEVE HENSLEY to Assistant ND. He's currently the EP, and also anchors for this CBS affiliate.
Apologies to SHAWANA PERRY whose first name we misspelled last week in our report on her move to Evening EP for WHIO-TV in Dayton.
Our sympathy to longtime newsman TONY BALLEW, now retired, on the death of his brother, ALBY BALLEW. He died in Cleveland on June 9th, six months after being diagnosed with cancer of the esophagus. Alby was 60 and retired from the Cuyahoga County auditors office. Tony spent the last two months in Cleveland to be with his brother. Your kind note would be appreciated: desertmediaguy@yahoo.com
Our Full List of News Director Openings:
Here is my list of stations with open ND jobs, as of Saturday, June 16, 2012.
If you know of any additions/deletions/updates, please email me at: rick@rickgevers.com
WABC-TV 7 Lincoln Square                          New York, NY 10023
WCAU-TV 10 Monument Road                    Bala Cynwyd PA 19004
WJLA-TV 1100 Wilson Blvd.                 Arlington VA 22209
KIRO-TV 2807 Third Ave.                            Seattle WA 98121
WFTS-TV 4045 N. Himes Ave.             Tampa FL 33607
WKYC-TV 1333 Lakeside Ave.                     Cleveland OH 44114
KCRA-TV 3 Television Circle                 Sacramento CA 95814
XETV 8253 Ronson Rd.                                   San Diego CA 92111
WDJT-TV 809 S. 60th St.                              Milwaukee WI 53214
KSNV-TV 1500 Foremaster Lane                 Las Vegas NV 89101
KXAN-TV 908 W. MLK Blvd.                       Austin TX 78701
WTLV/WJXX 1070 E. Adams St.                 Jacksonville FL 32202
KJRH-TV 3701 South Peoria Ave.               Tulsa OK 74105
KSNW-TV 833 N. Main                                 Wichita, KS 67203
KRBK-TV (apply to corporate)                      Springfield, MO
WKOW-TV 5727 Tokay Boulevard              Madison WI 53719
KGAN-TV 600-2 Old Marion Rd NE           Cedar Rapids IA 52402
KWQC-TV, 805 Brady Street                         Davenport, IA 52803
WTAJ-TV 5000 Sixth Ave.                            Altoona PA 16602
KHBS/KHOG-TV 2809 Ajax Ave. #200    Rogers AR 72758
KHGI-TV 13 S. Highway 44                          Kearney NE 66848
WTXL-TV 1620 Commerce Blvd.                  Midway, FL 32343
WGXA-TV 599 MLK Blvd.                             Macon GA 31201
KNOE-TV 1400 Oliver Rd.                             Monroe, LA 71211
KAAL-TV 1701 10th Place, NE                      Austin MN 55912
WVNS-TV  141 Old Cline Rd.                        Ghent WV 25843
KECI/KTVM-TV 340 W. Main St.        Missoula MT 59802 (see ad above!)
KKCO-TV 2325 Interstate Ave.                     Grand Junction CO 81505
KGNS-TV   120 W. Delmar Blvd.                  Laredo TX 78045
KGWN-TV 2923 E. Lincolnway                   Cheyenne WY 82001
KSAX-TV PO Box 189                                     Alexandria MN 56308