Thursday, June 20, 2013 UPDATE:
An interesting development today from Tampa/St. Petersburg, where ELLIOTT WISER has been named President and General Manager of Gannett's WTSP-TV (CBS). Elliott is a longtime broadcaster who has been VP of Local Programming for Bright House Networks, headquartered in Tampa/ St. Pete, for the last 5+ years. He launched the company's Bay News 9 in Tampa, and spent 11 years there as the VP/General Manager.
He previously was the ND for Belo's Northwest Cable News, and also worked as an ND in Richmond.
Elliott replaces KEN TONNING who is retiring.
There have also been a number of top 50 market ND changes this week.
DIANE DOCTOR has been promoted to Station Manager of WWOR-TV in New Jersey. BYRON HARMON will replace her as ND of sister FOX station WNYW-TV in New York.
After five years as news director, BRANDON MERCER has left Tribune's KTXL-TV (FOX) in Sacramento.
Also in California, JON FISCHER has left Grupa Televisa's XETV in San Diego. That once was the FOX affiliate there but is now CW. He was there less than a year.
And after just six months on the job, JOHN MASON is leaving KOB-TV, the Hubbard owned NBC affiliate in Albuquerque, for family reasons. He had previously been the Assistant ND for sister- Hubbard owned KSTP-TV in Minneapolis. Earlier in his career, John had been the anchor and managing editor at KOB.
We'll have more on all these stories, as well as some other ND changes, in our full report later this week. We may be delayed by travel to the IRE conference in San Antonio, where I hope to see many of you.
**** ***** ****
Greetings:
You'll learn about FOUR new news directors in this week's report. And while we have NO new openings, we are returning a station to the list of openings for reasons I'll explain below.
That leaves just 16 stations looking for a new ND.
But the biggest news of the week is the latest station deal, the largest ever, as Gannett is buying Belo.
The Dallas Morning News examines the deal, which will see former Belo Executive JACK SANDER head a new company that will own Belo stations in five markets where there are conflicts. And the New York Times looks at the financial reasons for such consolidations.
Also this week, RTDNA announced both the national and regional Edward R. Murrow Award winners. If you click on those links, you'll see all the winners and links to the entires.
We have ads for two management positions in Sacramento and Kansas City, and we've also updated the list of Other News Management Openings.
And in Names in the News, a number of news managers on the move, and THREE veteran GMs are in the news for either a new job…or a retirement.
All that, and move, after this week's openings.
New News Director Openings:
Apologies to JULIE JOHNSTON and KTUL-TV in Tulsa. We reported last week that Julie had been promoted to ND here.  She's actually the interim ND, so we've reinstated the opening in our complete list below.
Newly Named News Directors:
KENS-TV, San Antonio, TX…as we told you earlier this week in a mid-week UPDATE, TRISTON SANDERS is being promoted from another Belo station to become news director for this Belo-owned CBS affiliate. She's been the Assistant ND for the company's WWL-TV in New Orleans for less than a year. She earlier had been a news director in Tallahassee, a producer in Miami and Tampa, and also worked as an anchor/reporter in Ft. Myers and Tallahassee. She replaces KURT DAVIS who's moving to New York as VP, New Services, for CBS News, after ten years as ND in San Antonio.
WAVE-TV, Louisville, KY…in another item we told you about earlier this week, veteran ND BILL SHORY will be the next ND for this Raycom Media-owned NBC affiliate. For the last few months, Bill's been the Director of Production for Jupiter Entertainment in Knoxville, following an eight year run as ND for WBIR-TV there. He's also been an ND in Huntsville, and has worked in Minneapolis, Charlotte, Birmingham, and Beaumont/Port Arthur, TX. At WAVE, he replaces KATHY HOSTETTER who left in May to return to Indianapolis at ND for WTHR-TV. Kathy spent three years as ND at WAVE.
KRDO-TV, Colorado Springs, CO…PETER JACOBUS moves from interim ND to permanent ND for this News Press and Gazette owned ABC affiliate. He's been the interim ND there for the past few months after leaving WPTY-TV in Memphis. He's also been an ND in Philadelphia, San Francisco, Detroit and San Diego, and also served as a VP for ABC News and spent many years working for Magid. He succeeds MICHAEL SIPES who left the station late last year after five years as ND. He's now the news director for KAKE-TV in Wichita.
KTXS-TV, Abilene, TX…JASON GOODWIN has been promoted to ND for this Bonten Media owned ABC affiliate. He's been the Assistant ND there, and has also worked in Tulsa, Oklahoma City, Tampa, and New York. GEORGE LEVESQUE, who's been the ND here for the past six years, is adding the 10:00 PM news to his anchor schedule and will become the station's Managing Editor.
Paid Help Wanted Ads: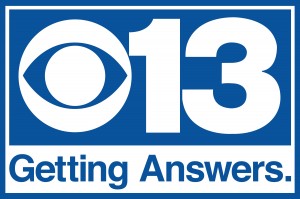 Executive Producer, KOVR-TV, Sacramento, CA:
CBS13, the CBS owned and operated station in beautiful Sacramento, has an opening for dayside Executive Producer.
We need an exceptional producer who knows how to guide, motivate and develop others. A strong leader who can guarantee the newscast vision is executed with consistency. Every day, every newscast.
Previous management experience is required.
You must apply online.
Search job number 14150BR under 'keyword' on cbscareers.com

Assistant News Director, KSHB-TV, Kansas City, MO:
The E.W. Scripps owned NBC affiliate in Kansas City, MO, 41 Action News seeks an Assistant News Director who is a strong show doctor ready for the next challenge. You should be high-energy, aggressive with breaking news and know how to think big. You'll run the day to day operations, guide coverage across 3 screens and create special coverage plans. You'll need to be great at juggling multiple projects and collaborating with the team to ensure those projects are executed.
The successful candidate will possess 3 + years' experience in newsroom management and television production desired. Must have proven and effective leadership skills; fosters open dialogue, empowers others, addresses conflict quickly and directly. Strong organizational and communication skills (verbal and written) required.
Send resume and a letter of introduction via email to: carrie.hofmann@kshb.com or via mail to:
Carrie Hofmann
News Director
KSHB-TV
4720 Oak Street
Kansas City MO 64112
Other News Management Openings:
ASSISTANT NEWS DIRECTOR:
WISH-TV, Indianapolis, IN (relisted 5/5/13)
WVIT-TV, Hartford/New Haven, CT (relisted 6/7/13)
KSHB-TV, Kansas City, MO (listing revised 6/7/13, see ad above!)
WDJT-TV, Milwaukee, WI (listed 5/5/13)
KMTV, Omaha, NE (new listing this week)
WBND/WCWW-TV, South Bend, IN (listed 5/5/13)
WBTW-TV, Florence/Myrtle Beach, SC (new listing this week)
KTIV-TV, Sioux City, IA (listed 5/10/13)
EXECUTIVE NEWS PRODUCER:
WFAA-TV, Dallas, TX (Morning EP, listed 5/17/13)
The Weather Channel, Atlanta, GA (Morning EP, relisted 6/2/13)
KRON-TV, San Francisco, CA (relisted 4/26/13)
KNTV, San Francisco/San Jose, CA (PM EP, listed 5/10/13)
KDFW-TV, Dallas, TX (Morning EP, relisted 4/26/13)
WRC-TV, Washington, DC (listed 5/10/13)
KCPQ-TV, Seattle, WA (listed 5/10/13)
KING-TV, Seattle, WA (AM EP, listing revised 4/13/13)
WFTS-TV, Tampa, FL (Dayside EP, relisted 5/10/13)
KOVR-TV, Sacramento, CA (listed 6/7/13, see ad above!)
KUSI-TV, San Diego, CA (relisted 4/13/13)
WDAF-TV, Kansas City, MO (listed 5/5/13)
KOAT-TV, Albuquerque, NM (AM EP, listing revised this week)
WHBQ-TV, Memphis, TN (relisted 6/7/13)
WTEV/WAWS-TV, Jacksonville, FL (AM EP, relisted 5/5/13)
WINK-TV, Ft. Myers, FL (PM EP, relisted this week)
WIS-TV, Columbia, SC (AM EP, relisted 4/13/13)
MANAGING EDITOR:
KNBC-TV, Los Angeles, CA (relisted 4/26/13)
Situations Wanted:
We offer a free situations wanted ad to news managers who are out of work and looking for a new opportunity. If you'd like to state your case to a well targeted audience, email me an item (max. 150 words). You may include a link to a website, an email address, and a photo. You must include your name. I'll run it for one week. I don't represent or endorse those listed, but merely trying to help.
Names in the News:
AMY WALDMAN has been promoted from EP/Special Projects to Managing Editor for WPIX-TV in New York. Also at WPIX, CHRISTIAN TAUSSIG has been promoted to News Operations Manager.
KYANN LEWIS, who's been the EP for the syndicated show The Daily Buzz, has been named Senior Executive Producer for KNTV in San Jose/San Francisco. She's a former ND in Houston and Greenville, SC, and has also worked in Portland, OR.
MIKE WILHITE, a producer at WTHR-TV in Indianapolis for the past 16 years, heads to Albuquerque as the new PM Executive Producer for Hearst's KOAT-TV. Mike's also worked in Cincinnati, Oklahoma City, and Lexington.
Another longtime producer, SCOTT NAGEL, has been promoted to Morning EP for WRAL-TV in Raleigh. He's been a producer there since 1999.
GM Notes:
PATRICK PAOLINI moves within FOX to become GM for WTTG-TV in Washington, succeeding DUFFY DYER who is retiring.
RENE LaSPINA has been named GM for LIN's WIVB-TV in Buffalo.
Our Full List of ND Openings:
Here is my list of stations with open ND jobs, as of Sunday, June 16, 2013.
If you know of any additions/deletions/updates, please email me at: rick@rickgevers.com
KWHY-TV 1201 West 5th St., # T-900 Los Angeles CA 90017 *
KMSP/WFTC 11358 Viking Drive Eden Prairie, MN 55344
WCPO-TV 1720 Gilbert Ave. Cincinnati OH 45202
WOAI-TV 1031 Navarro St. San Antonio TX 78205
WXMI-TV 3117 Plaza Dr. NE Grand Rapids MI 49525
KOCO-TV 1300 East Britton Road Oklahoma City OK 73131
WTVR-TV 3301 W. Broad St. Richmond VA 23230
KTUL-TV 3200 S. 29th West Ave. Tulsa OK 74107
KSNW-TV 833 N. Main Wichita, KS 67203
WEYI-TV 2225 W. Willard Road Clio MI 48420
KGUN-TV 7280 E. Rosewood St. Tucson, AZ 85710
KRIS/KZTV 301 Artesian St. Corpus Christi, TX 78401
KRCG-TV Highway 54 North Holts Summit MO 65043
WTWO-TV PO Box 9268 Terre Haute IN 47808
WVVA-TV 3052 Big Laurel Highway Bluefield, WV 24701
WLIO-TV 1424 Rice Ave. Lima OH 45805
* Spanish language station