Greetings:
A busy week, with FOUR new ND openings (two of at stations which recently underwent…or are undergoing…ownership changes).  And there are TWO new NDs to introduce to you.
That leaves our count of open ND positions at 35.
Two of those openings are featured  in paid help wanted ads below.  One is a new ad, the second is a reposting of an ad we first brought you in March.  There's also an ad for a Managing Editor's job in Cleveland, and an unusual ad (for us, at least) for someone looking for support from a TV station owners or station groups to produce a new TV project.  Check that ad out below.
We have freshened our list of Other News Management Openings, as well.
Also this week, an obituary for a two-time Las Vegas ND from the 70's, and details about a memorial service for a former ND whose death we reported last week.  In Names in the News, a two-time ND (and past RTNDA President) is retiring from his GM's job, we have the list of the National Edward R. Murrow Award winners, the RTDNA executive director is leaving the group, and details about some news managers on the move.
All that below, after this week's changes:
New News Director Openings:
WLNE-TV, Providence, RI…DAN FABRIZIO has left this ABC affiliate after eight months as ND.  His departure came shortly after new owners took over the station. Before going to WLNE, Dan had been an ND in Charleston, SC, and also worked in Columbus, OH, with the former GM of WLNE, STEVE DOERR. More details on this opportunity in the paid ad below.
WSAZ-TV, Charleston-Huntington, WV…this Gray Television owned station has a posting for news director on its website.  GROVER TADLOCK has been ND there since November, 2009, when he was promoted from Managing Editor.  His first job was in that market as a part-time photographer.  He was promoted to Director of Photography in 2005 and bumped to Managing Editor in 2007.  I've left a message for him (he was at work today but unavailable when I called) but have not heard back.  WSAZ is an NBC affiliate.
WFRV-TV, Green Bay, WI…LEE HITTER, who's been ND for 17 years at this CBS affiliate, is leaving the station, which is being sold by Liberty Media to Nexstar.  Lee was among 22 people who were notified last week that they were losing their jobs.  He's worked at the station for more than 30 years, as a photographer, then Chief Photographer, then Fox Cities Bureau Chief before being named ND in 1994.  He also worked for one year as a photographer in La Crosse, WI.
WAGM-TV, Presque Isle, ME…News Director and Anchor JON GULLIVER has apparently left this CBS affiliate.
Newly Named News Directors:
KVAL-TV, Eugene, OR…SEAN FLANAGAN has been named ND for this Fisher Broadcasting owned CBS affiliate.  He's currently an EP for KDVR/KWGN-TV in Denver, where he's worked for eight years.  He's also worked in Philadelphia, Phoenix, and Scranton-Wilkes/Barre.  At KVAL, he replaces JENNY KUGLIN who was promoted to Director of Social Media for station owner Fisher.
WCJB-TV, Gainesville, FL…TERRY GRAHAM has joined this Diversified Communications ABC affiliate as news director.  He most recently was ND and anchor for WFXL-TV in Albany, GA, leaving that job in April.  He's also worked in Meridian, MS.  At WCJB, Terry replaces BRENT BUELL who left the station a few months ago…telling his staff he wanted to take some time off and pursue his hobbies, including underwater videography.  Brent was ND here for five years.
**** ***** ****
Help Wanted Ads:

News Director, WLNE-TV, Providence, RI:
This position is a great opportunity for a highly motivated, competitive, energetic person with solid news and personnel judgement. Prior News Director experience is required.
We are in the process of fully converting the Newsroom to full HD. Experience with a Newsroom HD transition would be helpful.
Our successful candidate will be the type of leader who is a highly focused, get it done well, motivator. Someone who knows how to produce top quality newscasts filled with well written, compelling and impactful story telling.
A firm grasp of News promotion is critically important, as is a history of Web based news and social media management.
If this describes you then we should talk!
Please send – resume, news philosophy, salary history, DVD and/or Web link to:
Allen Sandubrae
VP – News
Citadel Communications Company
3903 Westown Parkway
West Des Moines IA 50266
Email: ASandubrae@myabc5.com
Phone: 515.457.9645 ext. 129
Please note: phone calls will be accepted only after initial email/mail is received.
This position will close June 30, 2011.
Women and minorities are encouraged to apply. EOE
**** ***** ****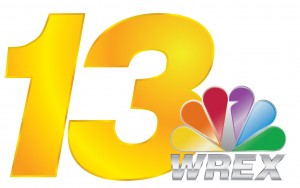 Reposted:  News Director, WREX-TV, Rockford, IL:
We are looking for a dynamic newsroom leader to take our team to the next level.
WREX in Rockford, IL seeks a News Director to help guide our news department to new heights of journalistic and ratings success. We produce five daily newscasts and the strongest TV web content in the market. This is an exciting opportunity to join a great team.
The successful candidate will be responsible for establishing and maintaining market leading standards for newsroom operations and content. Other duties include hiring, coaching, supervising and evaluating news personnel as well as preparation and administration of newsroom budgets and capital requests. Reporting to the VP/GM, the News Director is expected to work closely with other department managers to achieve the company's overall performance goals.
A minimum of 8 years television news management experience and a college degree in broadcast journalism is preferred. The successful candidate must be able to demonstrate strong working knowledge of community issues and needs, as well as sound journalistic principles, and must have the ability to make fast, accurate journalistic and logistical judgments.
If you have a passion for excellence and a burning desire to lead the best local broadcast news operation in Rockford, IL we want to hear from you.
WREX offers a competitive traditional benefits package plus health club membership and an HDTV purchase program.
Please send your resume to:
John Chadwick
Vice-President, General Manager
WREX
P.O. Box 530
Rockford, IL 61105
or via email to: jchadwick@wrex.com
WREX Television, LLC is an Equal Opportunity Employer
**** ***** ****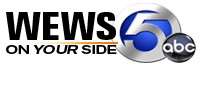 Managing Editor, WEWS-TV, Cleveland, OH:
WEWS NewsChannel 5 is seeking an innovative Managing Editor with proven ability in a medium to large market with positive impact on ratings and content quality.
The Managing Editor is responsible for organizing and coordinating assignment desk staff and multi-media journalists (MMJs) to facilitate daily news coverage for multiple platforms. Duties include:
• Manage daily editorial flow, including assigning MMJs, photojournalists, and assignment desk staff to cover daily news stories and events;
• Lead daily news planning and coverage;
• Supervise and schedule MMJs, content coordinators, and assignment desk staff to manage overtime;
• Review content, ensuring journalistic balance, for all platforms;
• Implement and have working knowledge of federal, state, and local laws impacting operations;
• Assist editorial staff in developing all news coverage plans;
• Work closely with executive producers on distribution of coverage;
• Knowledge and proficiency in posting content to station websites;
• Knowledge and proficiency in using social media to enhance newsgathering and customer engagement.
The successful candidate will have a Bachelor's Degree in a related discipline; at least five (5) years newsroom management experience with a proven ability to manage multiple tasks in a fast paced environment. Must possess advanced oral and written communication skills and have the ability to work a varied schedule, including weekends and holidays.
Please submit cover letter, resume and salary requirements by applying on-line:
WEWS, NewsChannel 5 is an Equal Opportunity Employer
**** ***** ****
Searching for partners for a new TV project:
Licensed female psychoanalyst with a private practice and national TV experience is partnering with a veteran network TV producer to create a remarkable, one-of-a-kind TV counseling series and/or program targeted to female viewers.
The psychnoanalyst and producer are currently reaching out to TV outlets/station groups, looking for financial cooperation to produce a pilot for possible expansion into a program, a series, and/or segments to air on TV newscasts and online.
E-mail your confidential contact information to info@tvcounseling.com and we will reply with specifics.
**** ***** ****
Other News Management Openings:
Assistant News Director:
WFLD-TV, Chicago, IL (listed 4/22/11)
KHOU-TV, Houston, TX (listed 4/15/11)
KSDK-TV, St. Louis, MO (relisted 5/8/11)
WTHR-TV, Indianapolis, IN (listed 5/1/11)
WRTV, Indianapolis, IN (relisted 6/10/11)
WVIT-TV, Hartford/New Haven, CT (relisted 4/15/11)
WISN-TV, Milwaukee, WI (relisted this week)
KXAN-TV, Austin, TX (listed 5/8/11)
WAVE-TV, Louisville, KY (listed 5/27/11)
KVOA-TV, Tucson, AZ (listed 3/31/11)
WBRZ-TV, Baton Rouge, LA (listed 6/10/11)
Executive News Producer:
The Weather Channel, Atlanta, GA (Weekend EP, listed 5/13/11)
KTVK-TV, Phoenix, AZ (AM EP, listed 5/8/11)
Northwest Cable News, Seattle, WA (AM & PM EP, listing revised 5/27/11)
KXTV, Sacramento, CA (relisted 6/3/11)
WTAE-TV, Pittsburgh, PA (Dayside EP, relisted this week)
WRAL-TV, Raleigh, NC (relisted this week)
WVIT-TV, Hartford/New Haven, CT (relisted 4/15/11)
WCPO-TV, Cincinnati, OH (2 openings, AM & afternoon, listing revised 4/15/11)
WTMJ-TV, Milwaukee, WI (Special Projects EP, relisted this week)
WXII-TV, Winston-Salem, NC (AM EP, relisted this week)
KVOA-TV, Tucson, AZ (AM EP, listed 3/31/11)
WNWO-TV, Toledo, OH (AM EP, listed 6/3/11)
KRXI-TV, Reno, NV (PM EP, listed 5/20/11)
Special Projects Producer:
WTSP-TV, Tampa/St. Petersburg, FL (listed 5/20/11)
WSVN-TV, Miami, FL (relisted 4/15/11)
Managing Editor:
KIAH-TV, Houston, TX (new listing this week)
WFTS-TV, Tampa, FL (relisted this week)
WEWS-TV, Cleveland, OH (new listing this week, see ad above!)
**** ***** ****
Names in the News:
Congratulations to WTHR-TV in Indianapolis and WGRZ-TV in Buffalo, winners of National Edward R. Murrow Awards for Overall Excellence.  The complete list of winners, including links to the entries, can be found here.
News Director (twice) turned General Manager (four times) WAYNE GODSEY has announced his retirement later this year.  Wayne's been GM of Hearst's KMBC/KCWE-TV in Kansas City since 1999.  He's also been a GM in Albuquerque and for two stations in Milwaukee, and was a news director in Milwaukee and Charlotte.  Wayne also served a term as President of RTNDA (now RTDNA).  He began his career as a reporter, photographer, and producer in Lynchburg, VA.  Friends can wish him well via email.
RTDNA's executive director, JANE NASSIRI, is leaving later this year.  She first joined the organization in 1998 and has held a variety of positions, including controller, director of finance and administration, vice president of finance and administration and most recently, executive director. A search committee will soon begin reviewing resumes and applications.
WCBS-TV (New York) Executive Producer GARY KANOFSKY is moving to London to be a Senior Executive Producer for Bloomberg TV.  Gary's been at WCBS since 2009, overseeing the 11:00 PM newscast.  He previously worked for CNBC.
TROY CONHAIN is joining KPHO-TV in Phoenix as EP of the station's morning show.  He's been an EP for KTXL-TV in Sacramento, where he worked for 14 years.
**** ***** ****
Obituaries & Memorial Service Plans:
FRED LEWIS-NEBOT, who served as news director for two different Las Vegas stations in the 70's, died this week at the age of 79.  He was ND for both KTNV-TV and KLAS-TV before moving into a long career in public relations.  Fred also anchored for both stations, worked for CBS News as a field producer, and also worked in San Francisco.
Memorial services have been set for longtime newsman ALLEN LEVY whose passing we reported last week.  Friends will gather on Saturday, June 25, at 5:00 at the Metropolitan Community Church of Los Angeles, 4953 Franklin Avenue, Los Angeles, CA 90028.
More details are available at this website set up expressly in Allen's honor.
Whether you're attending or not, you're invited to pass along stories, photos, and remembrances, via email to allenlevymemorial@gmail.com.  If you are planning on attending, organizers ask that you RSVP to that email address to help them with planning.
**** ***** ****
The Full List:
To the best of my knowledge, here is the list of stations with open news director jobs, as of Friday, June 17, 2011.
If you know of any additions/deletions/changes/updates, please email me at: rick@rickgevers.com
KMEX-TV 5999 Center Dr.                                  Los Angeles CA 90045  **
WTXF-TV 330 Market Street                             Philadelphia PA 19106
KARE-TV 8811 Olson Memorial Hwy.          Minneapolis MN 55427
KGW-TV 1501 SW Jefferson St.                       Portland OR 97201
KOIN-TV   222 SW Columbia St.                      Portland OR 97201
WTNH/WCTX-TV 8 Elm St.                              New Haven CT 06510
WAVY-TV 300 Wavy St.                                     Portsmouth VA 23705
WLNE-TV 10 Orms St.                                   Providence RI 02904 (see ad above)
WPMI-TV 661 Azalea Road                              Mobile AL 36609
WSAZ-TV 645 Fifth Ave.                             Huntington WV 25701
KMSB-TV     1855 N. 6th Ave.                             Tucson AZ 85705
WTOL-TV 730 N. Summit St.                          Toledo OH 43604
WFRV-TV 1181 E. Mason St.                     Green Bay WI 54301
WMTW-TV 99 Danville Corner Road           Portland ME 04210
WSYR-TV 5904 Bridge St.                               Syracuse NY 13057
WIS-TV 1111 Bull St.                                          Columbia SC 29201
KWWL-TV 500 East Fourth St.                     Waterloo IA 50703
KVEO-TV 394 N. Expressway                        Brownsville TX 78521
WJCL/WTGS-TV 10001 Abercorn St.           Savannah GA 31406
KBAK/KBFX 1901 Westwind Dr.                   Bakersfield CA 93301
WREX-TV 10322 W. Auburn Rd.            Rockford IL 61105 (see ad above!)
WAOW-TV 1908 Grand Ave.                           Wausau WI 54403
WSAW-TV 1114 Grand Ave.                               Wausau WI 54403
KTKA-TV   2121 SW Chelsea Dr.                       Topeka KS 66614
WFXL-TV 1211 N. Slappey Blvd.                       Albany GA 31707
WOAY-TV Rte. 16 South                                     Oak Hill WV 25901
KIMT-TV 112 N. Pennsylvania Ave.                 Mason City IA 50401
WJHG-TV 8195 Front Beach Rd.                      Panama City Beach FL 32407
KSWT-TV 1301 Third Ave.                                  Yuma AZ 85364
KYMA-TV 1385 S. Pacific Ave.                          Yuma AZ 85365
WUTR/WPNY/WFXV-TV 5956 Smith Hill Rd.  Utica NY 13502
WLUC-TV 177 US Highway 41 East                Negaunee MI 49866
KGNS-TV   120 W. Delmar Blvd.                       Laredo TX 78045
KSAN/KLST-TV 2800 Armstrong                     San Angelo TX 76903
WAGM-TV 12 Brewer Road                         Presque Isle ME 04769
** Spanish language station