Tuesday, June 25, 2013 UPDATE:
News from Charlotte tonight, where WJYZ/WMYT-TV, the soon-to-be FOX o-and-o there, announced the hiring of GEOFF ROTH to be the VP of Local Content.
Geoff is currently an EP for another FOX o-and-o, KRIV-TV in Houston, and earlier in his career was the ND for KSTU-TV in Salt Lake City, which was owned by FOX at the time. He's also been an ND in San Diego, Ft. Myers, for two stations in Fresno, and spent a year or so on the faculty at Hofstra. He's also worked for CNN, and in Washington, DC, Pittsburgh, Denver, Miami, Jacksonville, FL, and Richmond.
WJYZ has been the CW affiliate in Charlotte. Fox bought the stations from Capitol Broadcasting earlier this year, and, as mentioned, takes over on Monday. WCCB-TV, which has been the FOX affiliate, will become the CW affiliate then.
There's no word when the the station(s) might begin news programming.
Some other notes from our last newsletter.
DIANA BRODEUR will be the new ASSISTANT News Director at KXAS-TV in Ft. Worth/Dallas. Our mention of her hire omitted a key word, like, say, Assistant. SUSAN TULLY, who fortunately for me has a sense of humor, has been, is now, and will continue to be the ND for that NBC o-and-o.
I still can't find the link to an AR&D research presentation on viewer's attitudes to investigative reporting, but will post it here if/when it gets posted to the IRE website.
And the correct link for more information on an upcoming Poynter seminar for anchors is: www.poynter.org/13anchors
Our regular weekly report will likely be delayed this week by travel.
regards,
Rick Gevers
**** ***** ****
Greetings:
Wow.
That's about all I can say about this year's IRE Conference in San Antonio. There were easily several dozen news directors there, many, many more than I've ever seen in almost 30 years of attending what I've often called my favorite conference. There were three from Denver alone.
Kudos to Gannett (120 people there between print and broadcast), Scripps (80 people, print and broadcast combined), and the NBC o-and-o's (more than 50 people). Apologies to any other broadcast group with a large contingent that I may have overlooked.
Obviously those groups see that investigative reporting is an important way to differentiate themselves in a crowded news marketplace. At the conference, AR&D presented research showing viewer's feelings towards investigative reporting. (Those findings were to be posted on the IRE website but I couldn't find them tonight. You might want to check the IRE website or my website, which I'll update when I find the information.)
Next year's conference will be in San Francisco, June 26-29. I hope to see you there.
On to our normal business…it's been a busy week with FOUR new news director openings and ONE large market (think REALLY big market) news director named. That means there are now 20 openings. We have a paid ad for one of those new openings (it's actually an anchor/news director position).
We also have an ad below for some upcoming TV seminars at Poynter.
In Names in the News, details about a longtime cable executive taking a GM job in Tampa, and some management moves around the country. And we have an obit for a former Dallas ND and anchor who covered the JFK assassination.
Finally, a moron alert: In my emailed update earlier this week, I managed to screw up affiliations of two of the stations mentioned. WTSP is CBS (not ABC, though it once was) and KOB-TV is NBC (and not ABC, as I told you.) Apologies, and thanks to those of you who kindly pointed that out.
Read on for this week's news, hopefully with fewer mistakes.
.


Don't Miss These Signature Poynter Seminars
"TV News Anchors: Top Performance on All Platforms" – 8/18 – 24/13
Today's television news anchors must do it all: report, write, edit, produce, connect on social media, coach staffers, help guide ethical decisions – and anchor the newscasts. This seminar will help new and veteran anchors hone the skills they need to help them do it all.
Poynter's Jill Geisler and Al Tompkins, veteran broadcast journalists, will lead the session, along with other Poynter experts. Past Emmy Award-winning reporter/anchor Chip Mahaney of The E.W. Scripps Company's digital division will join the teaching team. Tuition: $995
You'll learn:
* Strategies for developing stories with true impact
* About using social media, with personalized training to get you up to speed
* Schooling in conflict resolution
For more information and to apply: www.poynter.org/13anchors
"TV Power Reporting" – 8/18 – 24/13
This seminar also features Poynter's Al Tompkins and Jill Geisler, joined by Les Rose, CBS News. This seminar will leave you with solid, practical ways to improve your reporting, photojournalism and ethical decision-making skills. Tuition: $1150
You'll learn:
* How to find and pitch stories
* To make tough ethics calls
* How journalists are using the latest storytelling tools
For more information and to apply: www.poynter.org/13tvpowerreporting
There are some partial scholarship funds available. In addition, members of AAJA, ACES, IPI, JAWS, NABJ, NAJA, NLGJA and ONA are eligible for a 20% discount.
Questions? E-mail seminars@poynter.org
New News Director Openings:
KTXL-TV, Sacramento, CA…in one of several ND changes we shared with you with an UPDATE last Thursday, BRANDON MERCER has left this Tribune-owned FOX affiliate. Brandon was there for just about five years, and joined the station from a job as executive producer for cross-town rival KOVR/KMAX-TV. He's also worked in Phoenix. As of this writing, Brandon's bio is still on the KTXL website.
XETV, San Diego, CA….JON FISCHER has left this Grupa Televisa owned station after less than a year as news director. XETV is now the CW affiliate but used to be the FOX station in San Diego. Jon's a former ND in Minneapolis, Salt Lake City, and Palm Springs, CA. He's also worked for three Los Angeles stations (two as Assistant ND) and worked for ABC News for three years. His replacement will be the third news director in two years here.
KOB-TV, Albuquerque, NM…after about six months as ND, JOHN MASON is stepping down for family reasons. Earlier in his career, John served as Managing Editor for this Hubbard-owned NBC affiliate. He's also worked as an anchor and Assistant News Director for Hubbard's KSTP-TV in Minneapolis/St. Paul. John's replacement will be the sixth news director in just over five years there.
WUTR/WFXV/WPNY-TV, Utica, NY…JOEY PARKER has left this ABC/CW affiliate after almost two years as news director/anchor. He was the first ND for this cluster. Joey's also worked in Gainesville, FL, Casper, WY, Hastings, NE, Montgomery, and Dothan, AL. You can learn more about this opportunity by checking out the paid help wanted ad below.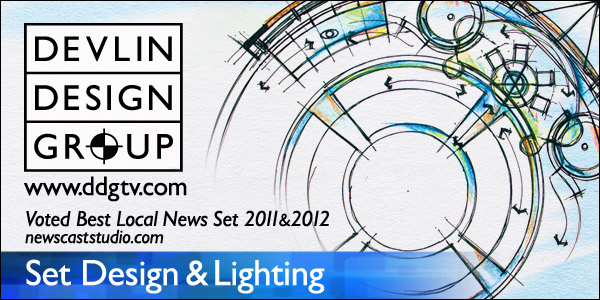 Newly Named News Directors:
WNYW-TV, New York, NY…BYRON HARMON has been promoted to News Director for this FOX o-and-o, succeeding DIANE DOCTOR, who was promoted to Station Manager for sister station WWOR-TV after five years as ND for WNYW. She's also been the ND for two other NYC stations. Byron joined the station last years as Senior Executive Producer. He'd previously worked for CNN and WNBC-TV.  He's also written four books and is a Desert Storm veteran.
Paid Help Wanted Ad:

Anchor/News Director, WUTR/WFXV/WPNY-TV, Utica, NY:
WUTR, WPNY and WFXV in Utica, NY seeks a News Director/Anchor who is aggressive, forward thinking and a creative journalist. We produce news product on three different channels and have the market's only high definition news operation.
The successful candidate must have an understanding of what "local" news is and how to engage our viewers with relevant content. He/she will anchor, producer, hire, mentor and lead a team of skilled professionals. Solid news judgment, great communication skills and exceptional storytelling techniques are a must. 5-10 years of experience as a primary news anchor preferred. Knowledge of eMedia, social media and mobile website journalism is required.
Please send a web link, resume, cover letter and news philosophy to: smerren@wutr.tv
or via mail to:
Stephen Merren
Vice President and General Manager
WUTR/WFXV/WPNY
5956 Smith Hill Road
Utica NY 13502
Other News Management Openings:
ASSISTANT NEWS DIRECTOR:
WISH-TV, Indianapolis, IN (relisted 5/5/13)
WVIT-TV, Hartford/New Haven, CT (relisted 6/7/13)
KSHB-TV, Kansas City, MO (listing revised 6/7/13)
WDJT-TV, Milwaukee, WI (listed 5/5/13)
KMTV, Omaha, NE (listed 6/16/13)
WBND/WCWW-TV, South Bend, IN (listed 5/5/13)
WBTW-TV, Florence/Myrtle Beach, SC (listed 6/16/13)
KTIV-TV, Sioux City, IA (listed 5/10/13)
EXECUTIVE NEWS PRODUCER:
WFAA-TV, Dallas, TX (Morning EP, listed 5/17/13)
WFAA-TV, Dallas, TX (Morning EP, listed 5/17/13)
The Weather Channel, Atlanta, GA (Morning EP, relisted 6/2/13)
KRON-TV, San Francisco, CA (relisted 4/26/13)
KNTV, San Francisco/San Jose, CA (PM EP, listed 5/10/13)
KDFW-TV, Dallas, TX (Morning EP, relisted 4/26/13)
WRC-TV, Washington, DC (listed 5/10/13)
KCPQ-TV, Seattle, WA (listed 5/10/13)
KING-TV, Seattle, WA (AM EP, listing revised 4/13/13)
WFTS-TV, Tampa, FL (Dayside EP, relisted 5/10/13)
KOVR-TV, Sacramento, CA (listed 6/7/13)
KUSI-TV, San Diego, CA (relisted this week)
WDAF-TV, Kansas City, MO (listed 5/5/13)
KOAT-TV, Albuquerque, NM (AM EP, listing revised 6/16/13)
WHBQ-TV, Memphis, TN (relisted 6/7/13)
WTEV/WAWS-TV, Jacksonville, FL (AM EP, relisted 5/5/13)
WINK-TV, Ft. Myers, FL (PM EP, relisted 6/16/13)
Obituary:
EDWARD "ED" HERBERT, a former news director, anchor, and general manager in a variety of markets, died last Monday (June 17) at the age of 82. He was an ND/Anchor in Dallas on November 22, 1963, an event about which he lectured around the country in later years.
Situations Wanted:
We offer a free situations wanted ad to news managers who are out of work and looking for a new opportunity. If you'd like to state your case to a well targeted audience, email me an item (max. 150 words). You may include a link to a website, an email address, and a photo. You must include your name. I'll run it for one week. I don't represent or endorse those listed, but merely trying to help.
Names in the News:
We told you earlier this week that ELLIOTT WISER was leaving his post as VP of Local Programming for Bright House Networks, a job he's held for the last 5 1/2 years, to become President and GM of Gannett's WTSP-TV (CBS) in Tampa. He was the startup ND for the company's Bay News 9 news channel in the Tampa Bay area. Elliott's a former ND for Northwest Cable News and also was an ND/Anchor in Richmond. Ironically, he'll now compete against his former GM in Richmond, RICH PEGRAM, GM of WFTS-TV (ABC), who he's called a mentor.
KXAS-TV in Dallas has hired DIANA BRODEUR as its next assistant news director. She's currently an EP at WGN-TV in Chicago, and previously worked for WFLD-TV there. Diana also worked in Minneapolis, Milwaukee, and Winston-Salem, NC. She spent part of her childhood in Texas so its a return home for her.
ANDRE BROOKS is the new dayside EP for KSNV-TV in Las Vegas, where he'll oversee the early and late evening newscasts. He's been the morning EP at KGTV in San Diego.
Finally, LAURIN BARNES, the lead producer of the morning news at WIS-TV in Columbia, SC, has been promoted to AM Executive Producer for that NBC affiliate.
Our Full List of ND Openings:
Here is my list of stations with open ND jobs, as of Sunday, June 23, 2013.
If you know of any additions/deletions/updates, please email me at: rick@rickgevers.com
KWHY-TV 1201 West 5th St., # T-900 Los Angeles CA 90017 *
KMSP/WFTC 11358 Viking Drive Eden Prairie, MN 55344
KTXL-TV 4655 Fruitridge Rd. Sacramento CA 95820
XETV 8253 Ronson Rd. San Diego CA 92111
WCPO-TV 1720 Gilbert Ave. Cincinnati OH 45202
WOAI-TV 1031 Navarro St. San Antonio TX 78205
WXMI-TV 3117 Plaza Dr. NE Grand Rapids MI 49525
KOCO-TV 1300 East Britton Road Oklahoma City OK 73131
KOB-TV 4 Broadcast Plaza SW Albuquerque 87104
WTVR-TV 3301 W. Broad St. Richmond VA 23230
KTUL-TV 3200 S. 29th West Ave. Tulsa OK 74107
KSNW-TV 833 N. Main Wichita, KS 67203
WEYI-TV 2225 W. Willard Road Clio MI 48420
KGUN-TV 7280 E. Rosewood St. Tucson, AZ 85710
KRIS/KZTV 301 Artesian St. Corpus Christi, TX 78401
KRCG-TV Highway 54 North Holts Summit MO 65043
WTWO-TV PO Box 9268 Terre Haute IN 47808
WVVA-TV 3052 Big Laurel Highway Bluefield, WV 24701
WUTR/WFXV/WPNY 5956 Smith Hill Rd. Utica NY 13502 (see ad above)
WLIO-TV 1424 Rice Ave. Lima OH 45805
* Spanish language station