Greetings:
We have lots to share with you in this delayed-by-travel edition of our weekly newsletter. (Good to see many old friends, and meet new ones at NABJ this past week in New Orleans. Thanks to all for saying hello.)
This week:
SIX new news directors.
FOUR new openings.
FIVE new help wanted ads (including two for ND jobs).
ONE new feature which can hopefully help people looking for jobs.
(And if anyone plays SIX-FOUR-FIVE-ONE in the lottery and wins, I get half.)
Our count of open ND positions remains at 31.
The new feature I mentioned above is a free Situations Wanted posting for those looking. Learn more about that below.
We have three obituaries for longtime news managers, details about some managers on the move, a new job for a well known former ND and GM, and a bittersweet birthday for a veteran newsman.
All that, and more, below…after this week's changes:
New News Director Openings:
WCMH-TV, Columbus, OH…IKE WALKER has resigned from the Media General owned NBC affiliate. He's been there since 2008, first as Content Brand Manager, then (in 2009) he was promoted to Director of Digital Journalism (news director to me and you). He previously was a ND in Topeka, and has worked in Tulsa and Savannah, GA.
WPMT-TV, Harrisburg, PA…CHRIS HOLDEN is returning to Phoenix and leaving this Tribune owned FOX affiliate after 3 1/2 years as ND here. He'll be reunited with PHIL ALVIDREZ (for whom Chris once worked at KTVK) at Phil's company, Magic Dust Television. Magic Dust created and produces the show RightThisMinute, working with Cox, Scripps and Raycom. Chris has also worked at KPNX-TV in Phoenix, as well as in Jonesboro, AR, and Salt Lake City.
KOTV, Tulsa, OK…longtime news director RON HARIG is moving away from his responsibilities as Director of PM Content (news director). He'll oversee the station's move into a new facility and will then transition to a consulting role next May. Ron's worked for this Griffin Communications owned CBS affiliate for more than ten years and was a consultant for AR&D before that.
WJHG-TV, Panama City, FL…GAVIN MALISKA is leaving this NBC affiliate after one year as ND to become ND for WGXA-TV in Macon, GA. More on that move below.
And while not a new opening, please note that WVNS-TV is re-running an ad for its open ND position.  You can find that below.
Newly Named News Directors:
WJLA-TV, Washington, DC…in an announcement that surprised…well, not too many…DOUG CULVER has been named ND here. We told you last week that Doug was leaving his job as ND for WFTS-TV in Tampa (see paid ad below) for a new job to be announced soon. Doug spent more than three years in Tampa. Before that, he worked at WJLA (with former ND, now GM) BILL LORD. They also worked together in Seattle and Los Angeles. Doug replaces ALEX LIKOWSKI at this Albritton owned ABC affiliate.
WTAJ-TV, Altoona, PA…JOHN MECHAM starts July 1st as ND for this Nexstar owned CBS affiliate. John's a former news director in Boise who most recently has been doing public relations work in Phoenix. He's worked at TV stations in Tucson, Seattle, Miami, Pittsburgh and Waterloo, IA. At WTAJ, he replaces DAVID KAPLAR who left the station last spring after more than three years as ND to become Assistant ND for WEWS-TV in Cleveland.
WTXL-TV, Tallahassee, FL…LA'QUINTA DIXON will be the next ND for this Caulkins Media owned ABC affiliate. She's currently in her second stint at KENS-TV in San Antonio where she's been the Executive Producer. She's also been an EP in Kansas City, and an Assistant ND in Louisville. La'Quinta replaces BILL CUMMINGS who left the station for an ND job in Yuma, AZ, to be closer to family.
WGXA-TV, Macon, GA…veteran ND GAVIN MALISKA joins this Frontier Broadcasting owned FOX affiliate as ND. He's been the ND for WJHG-TV in Panama City, FL, for the past year, and spent the year before that as ND for Bonten Media's NBC affiliates in Montana. He's been an ND for WOFL-TV in Orlando, WXIN-TV in Indianapolis, and has worked in Chicago and Detroit. The move reunites him with GM BECKY SWAN: they worked together in Montana. Gavin replaces GEORGE JOBIN who is leaving the station.
KNDU/KNDO-TV, Yakima, WA…SHANE EDINGER adds news director responsibilities in addition to his anchor role for this Cowles-owned NBC affiliate. He replaces CHRISTINE BROWN who's being promoted to GM here. Christine has been a longtime anchor for the station as well. Shane's worked at the station twice. He's also worked in Charlottesville, VA, Missoula, MT, and Eugene, OR.
WOAY-TV, Oak Hill, WV…KETIH "KC" CONNER takes his first news director job as he joins this Thomas Broadcasting owned ABC Affiliate. Keith is a West Virginia native who's been working as an assignment editor at WCCB-TV in Charlotte. KC replaces SCOTT SNIDER who left the station to take a PR job in Washington. Scott was ND there since September, but worked for many years as an ND/anchor in Bridgeport, WV.
Help Wanted Ads:

News Director, WFTS-TV, Tampa, FL:
WFTS-TV, an E.W. Scripps owned ABC affiliate in sunny Tampa is seeking a dynamic News Director.
Successful candidate will have 5 years experience in a medium to large market as a News Director with proven skills in increased ratings and 3 screen strategies. Candidate must be innovative with exceptional leadership skills. Ideal candidate will have strong experience in winning breaking news, breaking weather, game changing investigative and local story telling.
WFTS-TV was voted Florida's best news operation, four years in a row, and has won regional Murrow for overall excellence and numerous others. Our mission is to be one of the best multi-media stations in America. To help lead us there, apply online at www.scripps.com

News Director, WVNS-TV, Bluefield/Beckley, WV:
Are you looking for that first opportunity to run your own news room?
Are you working for one of those large groups with multiple regional news directors and corporate news people that stifle your creative juices?
Are you sick of chasing crime stories every day and want to live in a community where you can have a positive impact on your viewers?
Do you like the outdoors and want to live in an area that has some of the best hunting, skiing, fishing and white water in the country?
Then you should think about WVNS-TV, The CBS and FOX affiliate in the Bluefield-Beckley, West Virginia market. We are a small market station with larger market resources. We are part of a privately owned state wide network of 8 affiliates with a commitment to local news.
Contact Chris Leister, General Manager at cleister@wvnstv.com

Evening EP, KDVR-KWGN-TV, Denver, CO:
KDVR/KWGN-TV (Fox/CW in Denver) has an immediate opening for an Executive Producer to oversee the 3½ hours of news we produce on-air weekday evenings (5pm/9pm/10pm on KDVR and 7pm on KWGN) and on our web and mobile platforms. We are looking for a strong leader who is aggressively competitive and can help us continue to shake up the Denver market.
Our Executive Producers are responsible for managing all aspects of newscast content and play a vital role in our strategic plan to grow ratings and improve our on-air product in addition to the web and mobile platforms. Must have solid news judgment, be able to meet daily deadlines, work well under pressure, generate story and coverage ideas on a daily and long-term basis, manage a team of producers, and work with a large, diverse staff in a professional manner. Excellent communication skills are required, as is prior management and major market producing experience.
If you have what it takes – immediately send a resume and DVD and/or links of your work to Dana Dieterle: dana.dieterle@kdvr.com or via mail to:
Dana Dieterle
Assistant News Director
KDVR/KWGN-TV
100 East Speer Boulevard
Denver, CO 80203
No phone calls please. EOE M/F/D/V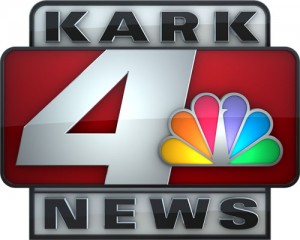 Executive News Producer, KARK-TV, Little Rock, AR:
KARK, the NBC affiliate in Little Rock, Arkansas, is looking for an aggressive, innovative, creative, and dynamic executive producer to help transform our product. The successful candidate will lead our team of journalists by producing visually compelling shows that make an impact with an audience both on-air and online. In addition to producing duties, the executive producer will mentor and train show producers, work with crews in the field, help differentiate the content in our broadcasts, and set the standard for how KARK shows are produced and executed.
The successful candidates will understand the importance of breaking news and concept of dropping everything to win the big story and weather.
Candidates must be engaged in social media and be able to regularly contribute to the station's website.
Above all, we're looking for someone with an optimistic outlook and a winning attitude. Applicants should a minimum of two years producing experience.
If interested, email resume and reel to akellerman@kark.com or mail it to:
Austin Kellerman
News Director
KARK-TV
1401 W. Capitol Ave Suite 104
Little Rock, Arkansas, 72201
KARK is an equal opportunity employer.

Executive Producer, WCYB-TV, Bristol, VA:
Great opportunity in one of the most beautiful and affordable places in the nation.
News 5 WCYB-TV Tri-Cities, TN-VA, is seeking an Executive News Producer. Qualified candidates will have at least 3 years of television producing, Assignment desk and or Assistant News Director experience in a smaller market. To be considered, applicants must be excellent show producers and writers, meet deadlines, have management and supervision skills and be passionate about TV news. The Executive Producer must be someone who can craft shows, mentor young producers, a person who understands our goals and how to achieve them. You must also be able to copy edit and proof reporter scripts, produce specials and work with weather, sports and other departments to produce quality content. You must be competitive, energetic, a true team player and a person who works well with others.
Send resume, references, cover letter and dvd or link of a recent newscast to: ksmith@wcyb.com or via regular mail:
Ken Smith
News Director
WCYB-TV
101 Lee Street
Bristol VA 24201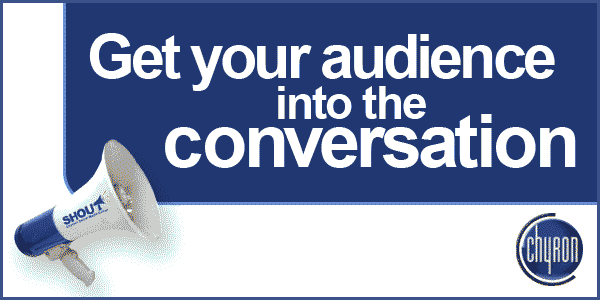 Other News Management Openings:
ASSISTANT NEWS DIRECTOR:
KRIV-TV, Houston, TX (relisted 4/20/12)
WITI-TV, Milwaukee, WI (relisted 6/16/12)
WXMI-TV, Grand Rapids, MI (listed 5/26/11)
WMC-TV, Memphis, TN (relisted 6/10/12)
WREG-TV, Memphis, TN (relisted 4/20/12)
WCTI-TV, New Bern, NC (relisted 6/1/12)
KVLY/KXJB-TV, Fargo, ND (listed 5/4/11)
EXECUTIVE NEWS PRODUCER:
KDFW-TV, Dallas/Ft. Worth, TX (Morning EP, relisted 4/20/12)
KPRC-TV, Houston, TX (listing relisted this week)
KDVR/KWGN-TV, Denver, CO (PM EP, new listing this week, see ad above!)
WKMG-TV, Orlando, FL (listed 5/4/11)
KOIN-TV, Portland OR (PM EP, listed 4/7/12)
WTAE-TV, Pittsburgh, PA (Dayside EP, relisted 4/20/12)
KGTV, San Diego, CA (AM EP, listed 6/10/12)
WTVF-TV, Nashville, TN (AM EP, listed 5/18/12)
WBNS-TV, Columbus, OH (new listing this week)
WCPO-TV, Cincinnati, OH (listed 5/12/12)
WITI-TV, Milwaukee, WI (listed 4/27/12)
WTMJ-TV, Milwaukee, WI (listed 4/20/12)
KFSN-TV, Fresno, CA (new listing this week)
KARK-TV, Little Rock, AR (new listing this week, see ad above!)
WROC-TV, Rochester, NY (listed 6/1/12)
KBAK/KBFX-TV, Bakersfield, CA (AM EP, listed 5/26/12)
WCYB-TV, Bristol, VA (relisted this week, see ad above!)
MANAGING EDITOR:
KXTV, Sacramento, CA (relisted 4/27/12)
ASSIGNMENT MANAGER:
WTMJ-TV, Milwaukee, WI (listed 4/20/12)
Situations Wanted:
This week I'm trying a new feature.
I'll post one brief item sent to me from someone looking for a news management job. I do not represent these people, and I do not endorse them: I'm merely providing a platform for those looking for a job. Details below on how to participate.
**** ***** ****
Here's this week's submission from STEVE CRABTREE:
Mature high energy and proven hands-on newsroom veteran seeks opportunity to again lead a newsroom to new heights. Ten years metered market experience. But market size matters less than the the station's committment to excellence, community involvement and good journalism.
Proven success at recruiting, mentoring and training award winning producers, reporters and anchors. Will maximize today's three screen technology. Unquestioned honesty and integrity. Skilled budget manager to improve ROI in human and technological resources. More in the following link: www.crabtreenews.com
**** ***** ****
(If you'd like to state your case follow these simple rules. Email me an item no longer than 100 words. You may include one link to a website, an email address, and an optional photo. You must include your name. I'll run it for one week. All decisions as to content are mine.)
Obituaries:
We have three obituaries:
DON OWEN, who was the first ND for Shreveport's KSLA-TV and spent 30 years in that role, died June 17th of complications from pneumonia. He was 82. Don also anchored at the station. He left TV in 1984 and was elected District 5 Public Service Commission, serving three terms.
BOB LEWIS, who spent 40 years working for WJHL-TV in the Tri Cities market in Tennessee, died earlier this week after a long illness. He would have been 67 on Thursday. Bob did almost everything during his career at WJHL, beginning as a photographer, then working as an anchor and eventually ND before retiring in 2007.
JON BEANS, public affairs director, reporter and host for Alabama Public Television, died June 20th. He was 50 and suffered from sickle cell anemia. He also was an adjunct professor at Alabama State University for 14 years and served as a mentor to many through NABJ.
Names in the News:
GARY WORDLAW has moved back to New Orleans to be the GM of a new Bounce TV network affiliate, owned by WVUE-TV there. Gary most recently was GM for WTXL-TV in Tallahassee. He's been a GM in Seattle, New Orleans, and Syracuse, an ND in Washington and Baltimore, and also worked in Chattanooga, TN. Old friends can reconnect with Gary via an email to: gwordlaw@fox8tv.net
Happy 75th birthday to former News Director, past director of broadcasting for the Medill program at Northwestern, and one time RTDNA Treasurer LOU PRATO. Unfortunately for this loyal Penn State alum, his birthday was Friday, the day of the verdict in the Sandusky trial. Lou's reaction is featured in this USA Today story.
Two management departures from KDVR/KWGN-TV in Denver, both benefiting from promotions to other Tribune/Local TV stations. RYAN MINNAUGH heads to Indianapolis as Assistant ND for WXIN-TV, the FOX affiliate. And MARC STERNFIELD is moving to KSTU-TV, the FOX affiliate in Salt Lake City, also as Assistant ND. (Please note KDVR's ad for a morning EP above.)
Twelve electronic journalists, including one ND, DERRALL STALVEY from WRCB-TV in Chattanooga, have been awarded fellowships to study in Germany this year. It's all part of the RTDNA/Rias program. More here.
Our Full List of News Director Openings:
Here is my list of stations with open ND jobs, as of Sunday, June 24, 2012.
If you know of any additions/deletions/updates, please email me at: rick@rickgevers.com
WABC-TV 7 Lincoln Square                          New York, NY 10023
WCAU-TV 10 Monument Road                    Bala Cynwyd PA 19004
KIRO-TV 2807 Third Ave.                            Seattle WA 98121
WFTS-TV 4045 N. Himes Ave.                 Tampa FL 33607 (see ad above!)
WKYC-TV 1333 Lakeside Ave.                      Cleveland OH 44114
KCRA-TV 3 Television Circle                        Sacramento CA 95814
XETV 8253 Ronson Rd.                                  San Diego CA 92111
WCMH-TV3165 Olentangy River Rd.    Columbus OH 43202
WDJT-TV 809 S. 60th St.                              Milwaukee WI 53214
KSNV-TV 1500 Foremaster Lane                 Las Vegas NV 89101
WPMT-TV 2005 S. Queen Street              York PA 17403
KXAN-TV 908 W. MLK Blvd.                       Austin TX 78701
WTLV/WJXX 1070 E. Adams St.                 Jacksonville FL 32202
KJRH-TV 3701 South Peoria Ave.               Tulsa OK 74105
KOTV 302 S. Frankfort St.                          Tulsa OK 74120
KSNW-TV 833 N. Main                                 Wichita, KS 67203
KRBK-TV (apply to corporate)                      Springfield, MO
WKOW-TV 5727 Tokay Boulevard              Madison WI 53719
KGAN-TV 600-2 Old Marion Rd NE           Cedar Rapids IA 52402
KWQC-TV, 805 Brady Street                         Davenport, IA 52803
KHBS/KHOG-TV 2809 Ajax Ave. #200    Rogers AR 72758
KHGI-TV 13 S. Highway 44                          Kearney NE 66848
KNOE-TV 1400 Oliver Rd.                             Monroe, LA 71211
KAAL-TV 1701 10th Place, NE                      Austin MN 55912
WVNS-TV  141 Old Cline Rd.                    Ghent WV 25843 (see ad above!)
WJHG-TV 8195 Front Beach Rd.           Panama City Beach FL 32407
KECI/KTVM-TV 340 W. Main St.               Missoula MT 59802
KKCO-TV 2325 Interstate Ave.                     Grand Junction CO 81505
KGNS-TV   120 W. Delmar Blvd.                  Laredo TX 78045
KGWN-TV 2923 E. Lincolnway                   Cheyenne WY 82001
KSAX-TV PO Box 189                                     Alexandria MN 56308