Wednesday, June 28, 2017 UPDATE:
A two-time Los Angeles news director is back in the big chair, but this time in market 126.
Late today NANCY BAUER (GONZALES) was named news director of KERO-TV, the Scripps owned ABC affiliate in Bakersfield, CA. The station announced the move in this report on its website.
She's been an ND in San Diego and for two stations in Los Angeles: KNBC-TV from 1989-2001 and KCBS/KCAL-TV from 2001-2010. Most recently she's been the ND for Spectrum News (formerly Time Warner Cable) in Palmdale, CA.
At KERO, she replaces LEEZA STARKS who left in May to become ND for sister Scripps station KGUN-TV in Tucson.
More on this story and all the week's news in our full report this weekend.
regards,
Rick Gevers
**** ***** ****
Greetings:
Always good to see a growing number of news directors at this week's IRE conference, held in the oven known as Phoenix. Attendance was announced at over 1,650: not a record but above expectations.
To our normal business…after a few weeks around a record low count, our list of open ND jobs bumps up again this week, as we have THREE new openings and just ONE filled position. Our count rises to 16: higher than it's been, but still much lower than it's been over the years.
We're sorry to bring you the obituary of a longtime Los Angeles news manager. That's below.
In Names in the News, we've got the list of National Edward R. Murrow Award winners. There's a link to an article looking at ratings in Boston after the seismic affiliation changes there, we'll tell you why an Albuquerque news director broke one of her long-time rules, and we're using a photo strictly for the sake of using it…no new news value at all.
Of course there are some other items in Names in the News, and in GM News and Notes, details about a job change for a veteran large market ND turned GM.
Read on for the details.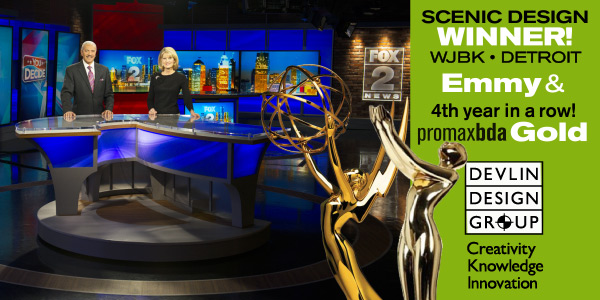 New News Director Openings:
WGCL-TV, Atlanta, GA…this is NOT a recording, but there's another news director change at this Meredith owned CBS affiliate, the seventh in nine years. FRANK VOLPICELLA left after less than a year. Since Frank has worked with GM MARK PIMENTEL before, many thought this would last. It did not. The Atlanta Journal Constitution has more in this story, including the list of Frank's predecessors. And another AJC story tells us there were MORE changes after Frank left, including some managers. Frank was an ND in Austin for 16+ years, and in Huntsville. He's also worked in Tampa, Jacksonville, FL, and Lexington.
WHTM-TV, Harrisburg, PA…DAVID JONES is leaving this Nexstar owned ABC affiliate after five years as ND and six at the station. He's been named ND for WNYT-TV in Albany, NY. More on that below.
WLTX-TV, Columbia, SC…MARYBETH JACOBY will leave this Tegna owned CBS affiliate in early July to pursue new opportunities. She's been the ND here for nine years, and earlier in her career was the Assistant ND at WLTX…with a stop in between at sister Tegna station WTLV-TV in Jacksonville, FL, as Assistant News Director. She's also worked in Dallas, Charlotte, and Milwaukee.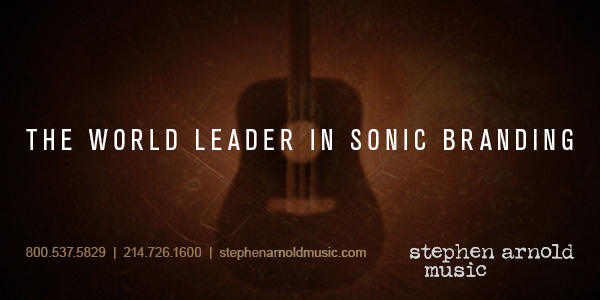 Newly Named News Director: 
WNYT-TV, Albany, NY…we told you above that DAVID JONES will be the next ND for this Hubbard Broadcasting owned NBC affiliate. David's spent six years at WHTM-TV in Harrisburg, PA, the last five as news director. He's worked in assignment desk roles in Pittsburgh and Charlotte, for the Sinclair Broadcasting Washington bureau, and as a reporter in two small Pennsylvania markets. David replaces ERIC HOPPEL who's been ND here for seven of his 30 years at the station.
Paid Help Wanted Ad:

Assistant News Director, KOIN-TV, Portland, OR:
KOIN-TV 6 is looking for a dynamic assistant news director to help grow the station into the leading choice for news and information in Portland, Oregon. The successful candidate will be able to help develop a proactive assignment desk, work with reporters and photographers to craft compelling stories, and build relationships with producers and anchors, all with the goal of creating content that viewers will search out on the air and online.
You'll get to do it all in a city that's become one of the most popular in the country, with easy access to the ocean and the mountains, and to one of the most vibrant food scenes in the U.S.
Apply online here:
Other News Management Openings:
ASSISTANT NEWS DIRECTOR:
KMGH-TV, Denver, CO (listed 5/29/17)
KOIN-TV, Portland, OR (listed 6/18/17, see ad above!)
WISH-TV, Indianapolis, IN (listed 6/4/17)
WRTV, Indianapolis, IN (relisted 6/4/17)
KJRH-TV, Tulsa, OK (relisted 6/4/17)
WICS-TV, Springfield, IL (listed 5/29/17)
KEZI-TV, Eugene, OR (relisted 4/30/17)
KION-TV, Salinas, CA (listed 6/4/17)
KSNT-TV, Topeka, KS (relisted 5/21/17)
KPLC-TV, Lake Charles, LA (listed 5/14/17)
EXECUTIVE PRODUCER:
KRIV-TV, Houston, TX (Senior AM Producer, relisted this week)
WTVD-TV, Raleigh/Durham, NC: (listed 5/14/17)
WMAR-TV, Baltimore, MD (listed 5/29/17)
WBNS-TV, Columbus, OH (relisted 6/4/17)
WPTV, West Palm Beach, FL (AM EP, relisted 6/4/17)
WIVB-TV, Buffalo, NY (listed 5/21/17)
KWCH-TV, Wichita, KS (AM EP, listed 4/30/17)
WSLS-TV, Roanoke, VA (listed 5/29/17)
WBAY-TV, Green Bay, WI (listed 6/4/17)
WBRZ-TV, Baton Rouge, LA (PM EP, listed 4/23/17)
WCSC-TV, Charleston, SC (relisted 5/14/17)
WLBT-TV, Jackson, MS (listed 6/11/17)
WTXL-TV, Tallahassee, FL (relisted 4/23/17)
MISCELLANEOUS JOBS:
KPRC-TV, Houston, TX: Exec. Planning Editor (listed 6/4/17)
WKOW-TV, Madison, WI: Social Media Mgr. (listed 6/4/17)
Obituary:
PAT O'KEEFE, news operations manager at Tribune's KTLA-TV in Los Angeles, died suddenly this week at the age of 64. He worked there 13 years and spent five years at sister-Tribune station WGN-TV in Chicago. KTLA remembered him in this poignant on-air tribute.
Names in the News:
RTDNA's National Edward R. Murrow Award winners were announced this week. KXAS-TV in Dallas and WWBT-TV in Richmond scored the large and small market Overall Excellence honors. The news release is here, and the complete list is here.
What happens to viewership when a new NBC affiliate launches and the old NBC affiliate becomes an independent? The Boston Herald has some numbers from Beantown.
Longtime News Director MICHELLE DONALDSON (now at KOB-TV in Albuquerque) broke one of her longtime rules this week…after a station news vehicle was stolen in downtown Albuquerque.
One-time Yakima and Colorado Springs News Director CRAIG ALLEN has a new job at the Arizona State Univeristy. He's been appointed Associate Dean of the Honors College and ASU's downtown Phoenix campus. Details here.
TV news departments (for years) have been accused of using gratuitous video, just for the sake of having video. This week, I'm using a gratuitous photo. Last week, in reporting BOB HORNER's retirement from NBC NewsChannel, I didn't have a photog to accompany the story. Now, I do, and here it is.

  Bob's impact on our industry warranted it, in my opinion.
Two minor corrections from last week's Names in the News section: We erred in telling you that KATIE HAMNER had worked on-air in Redding, CA. In fact her on-air stint was in Fargo, ND. And ROY ORTEGA is retiring in El Paso, not RAY, as we told you. Apologies to both Katie and Roy.
General Manager News and Notes:
Veteran broadcaster MIKE SECRHIST will leave Nexstar's WOWK-TV in Charleston-Huntington, WV, when his contract expires next month. Mike told me he's looking for the next opportunity in broadcasting or digital. He's been a GM in several markets and a news director in Dallas, Miami, Pittsburgh, and others. Mike's Linkedin page tells the whole story.
DOUG HOLROYD is retiring as GM of KAYU-TV, the FOX station in Spokane, WA. He'll be replaced by head of sales DAVID LOCKHERT.
Our Full List of Open ND Jobs:
Here's our list of open ND jobs as of Sunday, June 25, 2017:
It's unofficial, there may be others that are open, and some of these may have been filled. If you know of any in either category, please let me know: rick@rickgevers.com
WUSA-TV 4100 Wisconsin Ave NW Washington DC 20016
WGCL-TV 425 14th St NW, Atlanta, GA 30318
KMGH-TV 123 E Speer Blvd. Denver, CO 80203
KMBC-TV 6455 Winchester Ave. Kansas City, MO 64133
WHTM-TV 3235 Hoffman Street Harrisburg, PA 17110
WGRZ-TV 259 Delaware Ave., Buffalo, NY 14202
WBIR-TV 1513 Bill Williams Ave., Knoxville, TN 37917
WLTX-TV 6027 Garners Ferry Rd, Columbia, SC 29209
KWTX-TV 6700 American Plaza, Waco, TX 76712
KFSM-TV 318 N 13th St, Fort Smith, AR 72901
KLFY-TV 1808 Eraste Landry Rd, Lafayette, LA 70506
KERO-TV 321 21st St, Bakersfield, CA 93301
WSAW-TV, 1114 Grand Ave, Wausau, WI 54403
KTVA-TV 1001 Northway Drive St. 202. Anchorage, AK
WCJB-TV 6220 NW 43rd St, Gainesville, FL 32653
KRTV P.O. Box 2989, Great Falls, Montana, 59403