June 28, 2010 UPDATE:
Congratulations to old friend TIM DYE who's been named the next ND at Scripps' WXYZ-TV in Detroit.  Tim has been the ND for Tribune's WXMI-TV in Grand Rapids, MI, since 1998.  He's the only ND that FOX affiliate has ever had, beginning work in July, 1998, prior to the station's 1999 news launch.  He'd previously been at WOOD-TV in Grand Rapids, where (full disclosure) I hired him as my EP in 1993 when I was the ND there.  He's a solid newsman, a terrific person, and I'm delighted for him.
Tim's a Michigan native and has also worked in Flint/Saginaw.
At WXYZ, he rejoins GM ED FERNANDEZ. Tim and Ed worked together at WXMI before Ed became GM at the Telemundo station in Chicago.  Fernandez joined WXYZ as GM in April.
Tim replaces ANDREA PARQUET-TAYLOR who left this ABC affiliate last September after more than five years as ND there.
More on this move…and the item on APRIL SAMP that's below…in our next full newsletter later this week.
June 27, 2010 UPDATE:
Thanks to those of you who emailed us with an update on APRIL SAMP, who we reported in this week's newsletter was leaving KGAN-TV in Cedar Rapids, IA.
April is leaving because she's taking the ND job at Lin's WAVY-TV in Norfolk, VA, the NBC affiliate there.  She replaces KATHY HOSTETTER who left earlier this year to become ND at WAVE-TV in Louisville.
That was one of the two open ND jobs I expect to be filled this week.  I'll do another update if/when the other one is filled.
**** ***** ****
Greetings:
Good news if you're looking for a new ND job…but not so good if you're one of the ND's behind one of the  FIVE new ND openings we have in this week's edition.  There's ONE new ND, and you may recognize her from a long run as an ND in Chicago, though she's been out of a newsroom for four years.
That brings our always unofficial list of ND openings to 29. I expect at least two of those open jobs to be filled this week.
One of the ND jobs that's open is detailed in a paid ad below.  We have some updates to our list of other news management openings, while Names in the News has details on a new EP in Tennessee, and an obit for a long time GM in South Carolina.
All that and more following this week's many changes:
NEW NEWS DIRECTORS NAMED:
New England Cable News, Newton, MA…DEBRA JUAREZ has been named ND for this Comcast owned cable news channel.  She most recently has run a production company in Chicago, where she spent 12 years as ND for Fox's WFLD-TV. She's also worked in Miami and Albuquerque, and replaces TOM MELVILLE who left in May after 17 years at NECN.  The move reunites her with NECN's station manager STACEY MARKS BRONNER: they worked together at WFLD.  More in this article from The Boston Globe.
NEW NEWS DIRECTOR OPENINGS:
KPTM-TV, Omaha, NE…JOE RADSKE is leaving this New World TV Group owned Fox affiliate after four years as ND to return to his native Wisconsin.  He's accepted a job as Content Manager for WKOW-TV, the ABC affiliate in Madison.  It's a return to Madison and WKOW for Joe, who worked there more than 20 years ago.  He's also worked in Milwaukee and Minneapolis.
KGAN-TV, Cedar Rapids, IA…this Sinclair owned CBS affiliate is advertising for a new ND.  APRIL SAMP has been the ND there since February, 2008, and had previously been an ND in Davenport, IA.  PLEASE NOTE UPDATE ABOVE.
WCBD-TV, Charleston, SC…DAN FABRIZIO is leaving this Media General/NBC affiliate.  He's been ND there since December, 2007, and was an Assistant ND in Columbus, OH before that.  He's also worked in Miami and Providence, RI.  Dan told his staff he is returning to Columbus.
WRBL-TV, Columbus, GA…CHRISTINE TANAKA is leaving this Media General owned CBS affiliate to go to a sister-Media General station, WCMH-TV in Columbus, OH, as Manager of Content Presentation.  She's been ND here for four years, previously was an ND in Mason City, IA, and has also worked in San Diego.
KIEM-TV, Eureka, CA…LESLIE BUCHANAN is leaving this NBC affiliate to spend more time with her family.  She's been the ND (and anchor) there for the last two years.  KIEM is owned by Pollack/Belz Communications.
**** ****** ****
HELP WANTED AD:

NEWS DIRECTOR, KSFY-TV, SIOUX FALLS, SOUTH DAKOTA
KSFY-TV, the ABC affiliate in beautiful Sioux Falls, SD, is looking for a dynamic individual to lead its news department.
The ideal candidate for this job should have the skills, passion, vision and drive to take us to the highest levels of performance. Candidates should possess strong writing, producing, creative, management and leadership skills.  Must be creative, innovative, have an extremely hands on managing style, and be able to create and execute a winning strategy across multiple platforms.  Should be knowledgeable about FCC rules and civil laws pertaining to news broadcasting and employment and labor regulations. Should work well under pressure and have the ability to train and motivate staff members in a positive way to advance their skills and bring out the very best in each of them.
Most of all, you must be a fierce competitor who plays to win….every day!   Three years of news management experience and a college degree is preferred.
Computer skills are required.  EOE, M/F/D/V, drug screen and background check required. Send resume and tape to:
Jim Berman
General Manager
KSFY-TV
300 N. Dakota Ave., Suite 100
Sioux Falls, SD  57104
or e-mail: jberman@ksfy.com
**** ***** ****
OTHER NEWS MGMT. OPENINGS:
ASSISTANT NEWS DIRECTOR:
KOMO-TV, Seattle, WA (listed 4/30/10)
KDKA-TV, Pittsburgh, PA (new listing this week)
WCPO-TV, Cincinnati, OH (listed 6/13/10)
WCNC-TV, Charlotte, NC (listed 6/20/10)
WPTV, W. Palm Beach, FL (listed 5/31/10)
WHAS-TV, Louisville, KY (relisted this week)
WDSU-TV, New Orelans, LA (listed 4/23/10)
WSYR-TV, Syracuse, NY (listed 6/20/10)
KECI/KCFW/KTVM, Missoula, MT (listed 5/31/10)
EXECUTIVE NEWS PRODUCER:
KYW-TV, Philadelphia, PA (listed 6/4/10)
The Weather Channel, Atlanta, GA (listed 4/9/10)
KCBS/KCAL, Los Angeles, CA (PM EP, relisted 5/14/10)
KTVT-TV, Ft. Worth/Dallas, TX (Special Projects EP, listing revised 4/18/10)
KPTV, Portland, OR (two openings, one is EP/Special Proj., listing revised 1/29/10)
KSTU-TV, Salt Lake City, UT (Morning EP, listed 5/31/10)
WTMJ-TV, Milwaukee, WI (AM EP, listed 4/23/10)
WSPA-TV, Spartanburg, SC (listed 3/27/10)
WOAI-TV, San Antonio, TX (relisted 5/7/10)
KOB-TV, Albuquerque, NM (AM EP, listed 3/27/10)
WTLV/WJXX, Jacksonville, FL (listed 5/21/10)
WVLT-TV, Knoxville, TN (listed 3/5/10)
KJRH-TV, Tulsa, OK (listed 5/31/10)
KOLD-TV, Tucson, AZ (AM EP, listed 6/20/10)
KSLA-TV, Shreveport, LA (Morning EP, listed 6/13/10)
KGBT-TV, Harlingen, TX (listed 3/19/10)
WSAV-TV, Savannah, GA (listed 4/30/10)
WCTI-TV, New Bern, NC (listed 3/5/10)
WBTW-TV, Myrtle Beach, SC (listed 4/2/10)
WLNS-TV, Lansing, MI (listed 4/23/10)
MANAGING EDITOR:
KCBS/KCAL, Los Angeles, CA (PM EP, relisted 5/14/10)
NEWS OPERATION MANAGER:
KCBS/KCAL, Los Angeles, CA (relisted 5/14/10)
**** ***** ****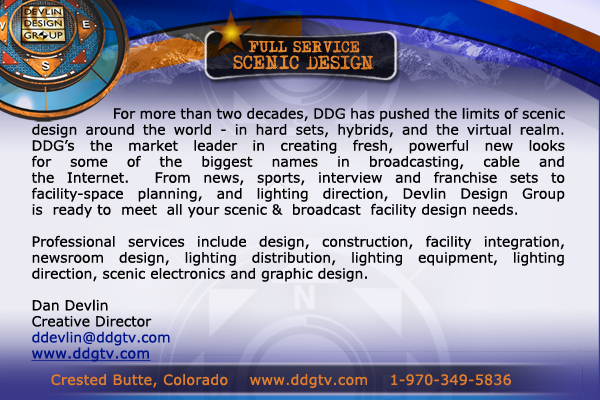 **** **** ****
NAMES IN THE NEWS:
Congratulations to AARON VOGEL who's been named EP for WVLT-TV, the CBS affiliate in Knoxville, TN.  Aaron's been an EP for WTOC-TV in Savannah, GA, since 2006.  He's also worked in Jackson, TN.
A belated Happy Birthday wish to former Miami, Providence, and Grand Rapids, MI, ND STEVE CAMINIS who celebrated on June 26th.  Full disclosure: Steve hired me as his ND in Grand Rapids when he was promoted to General Manager there.  Despite that possible lapse of judgement, friends can wish him a happy birthday via email at: s.camin@cox.net.
Our sympathy to the family and friends of DIXON LOVVORN, a long time and well respected General Manager for WIS-TV in Columbia, SC, who died earlier this month at the age of 84.  He won a Peabody Award in 1968 for a children's program, "Mr. Knozit", that he created and produced.  More information in this obituary.
**** **** ****
Here's our list of all the stations currently looking for an ND, as of Saturday, June 26 2010.
If you know of any changes, additions, corrections, or deletions, please let me know via email:  rick@rickgevers.com
KVEA-TV, 3000 W. Alameda Ave.             Los Angeles, CA 91523 ***
KNBC-TV 3000 W. Alameda Ave          Los Angeles, CA 91523
KIAH-TV, 7700 Westpark Dr.                     Houston, TX 77063
WXYZ-TV   20777 W. 10 Mile Road           Southfield MI 48037
KCPQ-TV    1813 Westlake Ave.  N.         Seattle, WA 98109
WZTV-TV   631 Mainstream Drive             Nashville TN 37228
WBNS-TV 770 Twin Rivers Dr.                Columbus OH 43215
WFMY-TV 1615 Phillips Avenue                Greensboro NC 27405
WTEN-TV   341 Northern Blvd.                   Albany, NY 12204
KMSB-TV 1855 N. 6th Ave.                         Tuscon, AZ 85705
WNWO-TV   300 S. Byrne Rd.                    Toledo OH 43615
KPTM-TV 4625 Farnam St.                      Omaha NE 68132
WGME-TV 81 Northport Drive                  Portland, ME 04103
KGAN-TV 600 Old Marion Rd NE          Cedar Rapids IA 52402
WJHL-TV 338 E. Main St.                           Johnson City TN 37601
WCBD-TV 210 W. Coleman Blvd.          Mt. Pleasant SC 29464
WCTV 1800 Halstead Blvd.                        Tallahassee FL 32309
KIVI-TV 1866 E. Chisolm Dr.                     Boise ID 83687
KTRV-TV 1 Sixth St. N.                               Boise ID 83687
KSFY-TV 300 N. Dakota Ave. #100   Sioux Falls SD 57104 (see ad above)
WGXA-TV 599 Martin Luther King        Macon GA 31201
WMGT-TV   PO Box 4328                            Macon GA 31208
WRBL-TV 1350 13th Ave.                         Columbus GA 31901
KECI/KTVM/KCFW 340 W. Main St.    Missoula MT 59802
KJCT-TV 8 Foresight Dr.                            Grand Junction, CO 81505
KLDO-TV 226 Bob Bullock Loop                Laredo, TX 78040
KGNS-TV   120 W. Delmar Blvd.                Laredo TX 78045
KIEM-TV 5650 S. Broadway                   Eureka CA 95501
*** (Spanish language)