Friday, July 6, 2012 UPDATE:
ANZIO WILLIAMS didn't need too long to 'pursue some other career interests and opportunities'.
He's been named News Director for WCAU-TV, the NBC o-and-o in Philadelphia.
We told you a few weeks ago that Anzio was leaving KCRA-TV in Sacramento to look into other career possibilities. He spent five years as ND for that Hearst-owned NBC affiliate, and two years before that as ND of Hearst's WDSU-TV in New Orleans. He's also worked in Orlando, Charlotte, Cincinnati, Miami, and Greensboro, NC.
At WCAU, he replaces CHRIS BLACKMAN who left the station last month after ten years as ND, and 25 years with NBC in a variety of roles.
We'll have more on this story, and all the week's moves (and there are a number) in our full report, which will likely be delayed by a little bit this week.
**** ***** ****
Greetings:
Best wishes to all for a safe (and cool) holiday.
We have TWO new news director openings to share with you this week, and, to the best of my knowledge, no new NDs were named this week.
Those changes bump our list of open ND jobs to 32.
That count would have been higher, but we've removed KSAX-TV in Alexandria, MN from the list since the station eliminated its news operation this week, costing 17 people their jobs. KSAX is a satellite operation of KSTP-TV in Minneapolis, and both stations are owned by Hubbard Broadcasting.
We have a record number of paid ads this week with openings in a wide range of market sizes and locations. In all, there are FOUR ads for news directors and SEVEN ads for executive producers.
We have the obituary of a 20 year Georgia News Director.
And in Names in the News, details about a new job out of TV for a three time Chicago ND, a CBS honcho gets the Paul White Award, and a long ago Miami ND is recovering from a broken ankle AND a quadruple bypass.
All that, and more, below…after this week's changes: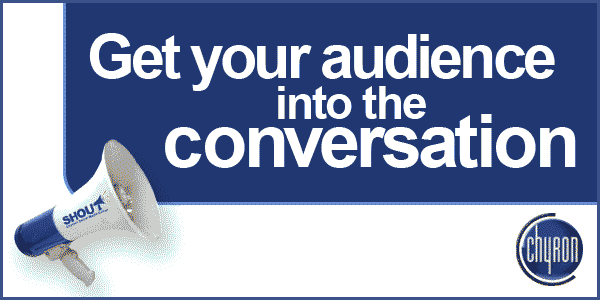 New News Director Openings:
WTVW/WEHT-TV, Evansville, IN..BOB WALTERS has left this duopoly. He'd worked there for 12 years and was promoted to news director for both stations last year. Nexstar owns WEHT and does news for WTVW. You can learn more about this opportunity in a paid ad below.
WCTI-TV, Greenville/New Bern/Washington, NC…congratulations to SHANE MORELAND who's leaving this ABC affiliate to become General Manager for WVNS-TV in Bluefield/Beckley, WV. Shane's been ND for this Bonten Media owned station for almost four years. He previously has been an ND in Norfolk and Roanoke, VA, and has also worked in Miami, Pittsburgh, and West Palm Beach. You can learn more about this opportunity in a paid ad below.
And while not new openings, we do have ads for two other ND jobs: WFTS-TV in Tampa and WVNS-TV in Bluefield/Beckley, WV. You'll find those below.
Newly Named News Directors:
None that I know of…please let me know if I've missed anything: rick@rickgevers.com
Help Wanted Ads:

News Director, WEHT/WTVW-TV, Evansville, IN:
Nexstar Broadcasting Group, Inc. is searching for a forward thinking and aggressive journalist for the position of News Director at WEHT-TV, the ABC affiliate in Evansville, IN. The station also produces news for WTVW-TV, a local independent station. We have an established anchor team and a group of hungry and creative journalists. Now we need a leader to take us to the next level.
The successful candidate will be a hands on news manager who has a proven track record for coaching and developing talent, solid journalism skills, an own the big news story and weather philosophy, and a passion for breaking news.
To be considered you must have a minimum of 5 years of experience as a news manager and more than 10 years of experience in a news operation. Prior experience with on-line and social media is required. A degree in journalism is preferred.
WEHT and WTVW produce a combined total of 8 ½ hours of news each day covering parts of Indiana, Kentucky and Illinois. The news operation also produces local programming including a lifestyle showcase show, a local game show and local high school sports.
Please send cover letter, resume, news philosophy and DVD to:
Jerry Walsh
Director of Local Content Development
Nexstar Broadcasting Group, Inc.
800 Marywood Drive
Henderson, KY 42420
e-mail: jwalsh@nexstar.tv
NEXSTAR BROADCASTING GROUP, INC. IS AN EQUAL OPPORTUNITY EMPLOYER

News Director, WCTI-TV, Greenville/New Bern, NC:
Carolina on your mind? WCTI-TV (ABC)/WFXI-TV (FOX) on the beautiful Crystal Coast of North Carolina has an opening for a knowledgeable, aggressive and experienced News Director to lead the market's largest news department.
The Greenville/New Bern/Washington, NC DMA spans 16 counties in the rapidly growing 99th market. The beauty of the all that eastern Carolina offers is here. Crystal-clear oceans to the east, the vibrancy of Jacksonville, NC, the market's largest city to the south that harbors the largest military installation on the east coast (Camp Lejeune), the sanguine and picturesque pine forests and agricultural base to the west and the robust medical, research and educational hub of Greenville to the north provide a well-rounded and vibrant economy and lifestyle. The position is based in New Bern, NC.
We produce over 30 hours of live news each week on two stations. Candidates must be able to manage a large staff, multiple bureaus, day to day management of on air, on line and mobile news gathering. Will work closely with GM to accomplish company performance goals and develop strategic news plans and execute them. Candidates will be responsible for budgeting, forecasting and promoting a collaborative, effective work environment in concert with our "Culture of Excellence".
If you wish to assume the reigns of an emerging #1 news operation in one of the fastest growing and beautiful regions of the southeastern United States and take us to the next level, then you need to apply. Qualified candidates should contact Lyle Schulze, VP & General Manager at lschulze@wcti12.com.
No phone calls please. WCTI-TV is owned by Bonten Media Group. EEOC.

Executive Producer, KPRC-TV, Houston, TX:
KPRC-TV, the Post-Newsweek owned NBC affiliate in Houston, is looking for the best 10pm Executive Producer in the country.
The successful candidate is an experienced news manager with extremely strong leadership skills.
Houston is a dynamic news market and big breaking news town. KPRC is looking for someone with the skills to win in both the coverage and the ratings. Our nightside team leader will have the tools to cover breaking news, severe weather and the big stories.
To learn more about the position on details on how to apply, just click here.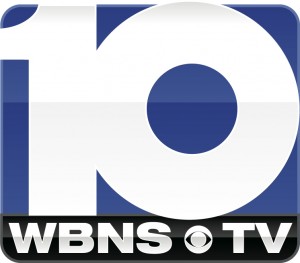 Morning Executive Producer, WBNS-TV, Columbus, OH:
WBNS-TV, Central Ohio's news leader, seeks a morning executive producer with a proven track record.
The executive producer is in charge of three producers and responsible for the production, execution, and overall presentation of 10TV Eyewitness News at 5am, 6am, and 7am. Will be responsible for implementing hard news coverage with a heavy emphasis on breaking news, overnight news, and previewing the day's news.
Must be able to execute live coverage throughout newscasts utilizing two satellite trucks, multiple live trucks, and state of the art helicopter. Morning experience a plus.
Qualified candidates may apply online here.
WBNS is an Equal Opportunity Employer. We are a smoke and drug free workplace.

Evening Executive Producer, WJXT-TV, Jacksonville, FL:
WJXT-TV, a Post-Newsweek Station, is looking for a night Executive Producer. We need someone who can manage anchors, producers, reporters, photographers and editors. You must be able to identify good stories, create leads, create urgency, and create memorable moment. You will also help oversee web and social media content. In addition, you will be involved in event planning and schedules. We are looking for a strong writer who understands good storytelling.
Prior EP experience is a plus, but this is also a good move for an excellent line producer with at least five years of experience. You will be on the weekend on-call manager rotation. Expect to work long hours, weekends and holidays as needed.
Prefer college degree in journalism or communications.
Send resume and link to: kbonfield@wxjt.com
Or send resume and DVD to:
Kathryn Bonfield
News Director
WJXT-TV
4 Broadcast Place
Jacksonville, FL 32207
NO PHONE CALLS!

Executive Producer, WHAM-TV, Rochester, NY:
WHAM-TV, Rochester NY's news leader, has an immediate opening for a creative, aggressive, content-oriented leader for its newscasts.
EP will supervise producers and reporters and will be responsible for the overall content and look of our newscasts and special projects. Ideal candidates should have at least five years' experience producing newscasts plus strong writing and decision-making skills. Previous EP experience is a plus.
If you have great news judgment, are cool under fire during breaking news, and have excellent communication/people skills, please e-mail resume with links to your work or a DVD to staffing@13wham.com;
or via mail to:
WHAM-TV Human Resources-News,
4225 West Henrietta Road
Rochester NY 14623.
WHAM-TV is an Equal Opportunity Employer.

News Director, WFTS-TV, Tampa, FL:
WFTS-TV, an E.W. Scripps owned ABC affiliate in sunny Tampa is seeking a dynamic News Director.
Successful candidate will have 5 years experience in a medium to large market as a News Director with proven skills in increased ratings and 3 screen strategies. Candidate must be innovative with exceptional leadership skills. Ideal candidate will have strong experience in winning breaking news, breaking weather, game changing investigative and local story telling.
WFTS-TV was voted Florida's best news operation, four years in a row, and has won regional Murrow for overall excellence and numerous others. Our mission is to be one of the best multi-media stations in America. To help lead us there, apply online at www.scripps.com

News Director, WVNS-TV, Bluefield/Beckley, WV:
Are you looking for that first opportunity to run your own news room?
Are you working for one of those large groups with multiple regional news directors and corporate news people that stifle your creative juices?
Are you sick of chasing crime stories every day and want to live in a community where you can have a positive impact on your viewers?
Do you like the outdoors and want to live in an area that has some of the best hunting, skiing, fishing and white water in the country?
Then you should think about WVNS-TV, The CBS and FOX affiliate in the Bluefield-Beckley, West Virginia market. We are a small market station with larger market resources. We are part of a privately owned state wide network of 8 affiliates with a commitment to local news.
Contact Chris Leister, General Manager at cleister@wvnstv.com

Evening EP, KDVR-KWGN-TV, Denver, CO:
KDVR/KWGN-TV (Fox/CW in Denver) has an immediate opening for an Executive Producer to oversee the 3½ hours of news we produce on-air weekday evenings (5pm/9pm/10pm on KDVR and 7pm on KWGN) and on our web and mobile platforms. We are looking for a strong leader who is aggressively competitive and can help us continue to shake up the Denver market.
Our Executive Producers are responsible for managing all aspects of newscast content and play a vital role in our strategic plan to grow ratings and improve our on-air product in addition to the web and mobile platforms. Must have solid news judgment, be able to meet daily deadlines, work well under pressure, generate story and coverage ideas on a daily and long-term basis, manage a team of producers, and work with a large, diverse staff in a professional manner. Excellent communication skills are required, as is prior management and major market producing experience.
If you have what it takes – immediately send a resume and DVD and/or links of your work to Dana Dieterle: dana.dieterle@kdvr.com or via mail to:
Dana Dieterle
Assistant News Director
KDVR/KWGN-TV
100 East Speer Boulevard
Denver, CO 80203
No phone calls please. EOE M/F/D/V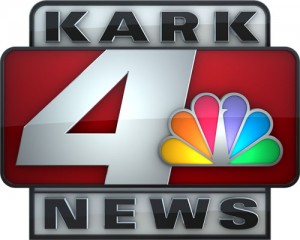 Executive News Producer, KARK-TV, Little Rock, AR:
KARK, the NBC affiliate in Little Rock, Arkansas, is looking for an aggressive, innovative, creative, and dynamic executive producer to help transform our product. The successful candidate will lead our team of journalists by producing visually compelling shows that make an impact with an audience both on-air and online. In addition to producing duties, the executive producer will mentor and train show producers, work with crews in the field, help differentiate the content in our broadcasts, and set the standard for how KARK shows are produced and executed.
The successful candidates will understand the importance of breaking news and concept of dropping everything to win the big story and weather.
Candidates must be engaged in social media and be able to regularly contribute to the station's website.
Above all, we're looking for someone with an optimistic outlook and a winning attitude. Applicants should a minimum of two years producing experience.
If interested, email resume and reel to akellerman@kark.com or mail it to:
Austin Kellerman
News Director
KARK-TV
1401 W. Capitol Ave Suite 104
Little Rock, Arkansas, 72201
KARK is an equal opportunity employer.

Executive Producer, WCYB-TV, Bristol, VA:
Great opportunity in one of the most beautiful and affordable places in the nation.
News 5 WCYB-TV Tri-Cities, TN-VA, is seeking an Executive News Producer. Qualified candidates will have at least 3 years of television producing, Assignment desk and or Assistant News Director experience in a smaller market. To be considered, applicants must be excellent show producers and writers, meet deadlines, have management and supervision skills and be passionate about TV news. The Executive Producer must be someone who can craft shows, mentor young producers, a person who understands our goals and how to achieve them. You must also be able to copy edit and proof reporter scripts, produce specials and work with weather, sports and other departments to produce quality content. You must be competitive, energetic, a true team player and a person who works well with others.
Send resume, references, cover letter and dvd or link of a recent newscast to: ksmith@wcyb.com or via regular mail:
Ken Smith
News Director
WCYB-TV
101 Lee Street
Bristol VA 24201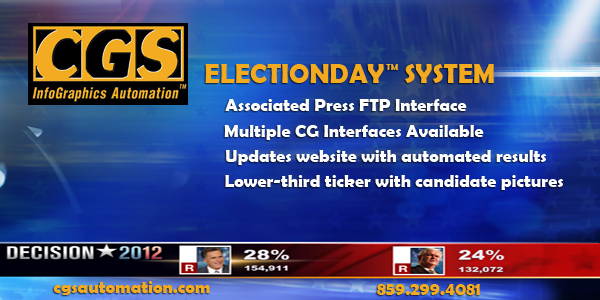 Other News Management Openings:
ASSISTANT NEWS DIRECTOR:
KRIV-TV, Houston, TX (relisted 4/20/12)
WITI-TV, Milwaukee, WI (relisted 6/16/23)
WXMI-TV, Grand Rapids, MI (listed 5/26/12)
WMC-TV, Memphis, TN (relisted 6/10/12)
WREG-TV, Memphis, TN (relisted 4/20/12)
WCTI-TV, Greenville/New Bern, NC (relisted 6/1/12)
KVLY/KXJB-TV, Fargo, ND (listed 5/4/11)
EXECUTIVE NEWS PRODUCER:
KDFW-TV, Dallas, TX (Morning EP, relisted 4/20/12)
KPRC-TV, Houston, TX (Nightisde EP, relisted this week, see ad above!)
KDVR/KWGN-TV, Denver, CO (PM EP, listed 6/24/12, see ad above!)
WKMG-TV, Orlando, FL (listed 4/27/12)
KOIN-TV, Portland OR (PM EP, listed 4/7/12)
WTAE-TV, Pittsburgh, PA (Dayside EP, relisted this week)
KGTV, San Diego, CA (Morning EP, listed 6/10/12)
WTVF-TV, Nashville, TN (AM EP, listed 5/18/12)
WBNS-TV, Columbus, OH (AM EP, listed 6/24/12, see ad above!)
WCPO-TV, Cincinnati, OH (listed 5/12/12)
WITI-TV, Milwaukee, WI (listed 4/27/12)
WTMJ-TV, Milwaukee, WI (listed 4/20/12)
WJXT-TV, Jacksonville, FL (new listing this week, see ad above!)
KFSN-TV, Fresno, CA (listed 6/24/12)
KARK-TV, Little Rock, AR (listed 6/24/12, see ad above!)
WHAM-TV, Rochester, NY (new listing this week, see ad above!)
WROC-TV, Rochester, NY (listed 6/1/12)
KFVS-TV, Cape Girardeau, MO (new listing this week)
KBAK/KBFX-TV, Bakersfield, CA (AM EP, listed 5/26/12)
WCYB-TV, Bristol, TN (relisted 6/24.12, see ad above!)
MANAGING EDITOR:
KXTV, Sacramento, CA (relisted 4/27/12)
ASSIGNMENT MANAGER:
WTMJ-TV, Milwaukee, WI (listed 4/20/12)
Situations Wanted:
We had no takers this week on our offer of a free "Situation Wanted" ad to anyone who is looking for a new opportunity. That's a new segment we debuted last week. If you'd like to state your case to a pretty well targeted audience, just follow these simple rules: Email me an item no longer than 100 words. You may include one link to a website, an email address, and an optional photo. You must include your name. I'll run it for one week. All decisions as to content are at my discretion.
Obituary:
Former WMAZ-TV (Macon, GA) News Director BILL TRIBBLE died June 22nd at the age of 80. He suffered from cancer. He first joined the station in 1959, was promoted to ND in 1963, a job he held for 20 years. Bill then became Executive Editor and retired from the station in 1994. He is survived by his wife (a former radio news director), their two daughters, and his brother.
Names in the News:
Longtime Chicago news director CAROL FOWLER has a new job. Carol's spent most of her career in Chicago, and served as ND for WGN-TV, WBBM-TV, and, most recently, WFLD-TV, a job she left in January. Now she's been named VP of Editorial for Viewpoints, a consumer review site. Click here to learn more about Carol's new job and Carol's thoughts on the future of local television news.
CBS News Chairman (and EP of 60 Minutes) JEFF FAGER will receive the RTDNA Paul White Award at this fall's convention in Fort Lauderdale.
Best wishes to a speedy recovery to long-ago Miami News Director DAVE CHOATE. Dave's recovering from quite a spell of medical maladies. First, he suffered a broken ankle during a two week trip to Alaska. Then, after returning home, Dave suffered not one but TWO heart attacks and underwent quadruple bypass surgery. He's recovering nicely and looks forward to returning to the golf course. Dave's a former ND for Channel 7 in Miami (WCKT-TV when he worked there, now WSVN-TV) and also a former bureau chief for NBC News in Miami. Full disclosure: Dave put up with me, a young producer in his first job out of college, while he was the Assistant ND at WCKT. He'd enjoy hearing from you via an email to: choatedm@aol.com
Our Full List of News Director Openings:
Here is my list of stations with open ND jobs, as of Friday, June 29, 2012.
If you know of any additions/deletions/updates, please email me at: rick@rickgevers.com
WABC-TV 7 Lincoln Square                          New York, NY 10023
WCAU-TV 10 Monument Road                    Bala Cynwyd PA 19004
KIRO-TV 2807 Third Ave.                             Seattle WA 98121
WFTS-TV 4045 N. Himes Ave.                 Tampa FL 33607 (see ad above!)
WKYC-TV 1333 Lakeside Ave.                      Cleveland OH 44114
KCRA-TV 3 Television Circle                        Sacramento CA 95814
XETV 8253 Ronson Rd.                                  San Diego CA 92111
WCMH-TV 3165 Olentangy River Rd.       Columbus OH 43202
WDJT-TV 809 S. 60th St.                              Milwaukee WI 53214
KSNV-TV 1500 Foremaster Lane                 Las Vegas NV 89101
WPMT-TV 2005 S. Queen Street                 York PA 17403
KXAN-TV 908 W. MLK Blvd.                       Austin TX 78701
WTLV/WJXX 1070 E. Adams St.                 Jacksonville FL 32202
KJRH-TV 3701 South Peoria Ave.               Tulsa OK 74105
KOTV 302 S. Frankfort St.                            Tulsa OK 74120
KSNW-TV 833 N. Main                                 Wichita, KS 67203
KRBK-TV (apply to corporate)                      Springfield, MO
WKOW-TV 5727 Tokay Boulevard              Madison WI 53719
KGAN-TV 600-2 Old Marion Rd NE           Cedar Rapids IA 52402
WCTI-TV 225 Glenburnie Dr.                    New Bern, NC 28561 (see ad above!)
KWQC-TV 805 Brady Street                          Davenport, IA 52803
WEHT/WTVW 800 Marywood Dr.           Henderson KY 42420 (see ad above)
KHBS/KHOG-TV 2809 Ajax Ave. #200    Rogers AR 72758
KHGI-TV 13 S. Highway 44                          Kearney NE 66848
KNOE-TV 1400 Oliver Rd.                             Monroe, LA 71211
KAAL-TV 1701 10th Place, NE                      Austin MN 55912
WVNS-TV  141 Old Cline Rd.                      Ghent WV 25843 (see ad above!)
WJHG-TV 8195 Front Beach Rd.                Panama City Beach FL 32407
KECI/KTVM-TV 340 W. Main St.               Missoula MT 59802
KKCO-TV 2325 Interstate Ave.                     Grand Junction CO 81505
KGNS-TV   120 W. Delmar Blvd.                  Laredo TX 78045
KGWN-TV 2923 E. Lincolnway                   Cheyenne WY 82001