Greetings:
Apologies for our late delivery this week, some of which I'll blame on Delta Airlines, on which I have a personal streak of six consecutive delayed or cancelled flights over the past few years. But they've only lost luggage on one of those!
A busy week to share with you, with TWO new news director openings, and THREE newly named NDs to share, including the first ND for a FOX o-and-o that's starting news in Charlotte. That brings our list of open news director positions to 21.
If you're looking for a new challenge, we have opportunities in all sorts of market sizes all across the country. We have paid ads for TWO ND openings (one an ND/Anchor job) and another blind box ad for an ND/Anchor position. In addition, we have ads for THREE management positions at the FOX owned station in Houston, an ad for an EP job in San Diego, and another ad for an EP position in Portland, ME.
There's an ad for two Poynter Seminars which you can read just below.
We have an obituary for a former Minneapolis news manager who went on to a great career at PBS's Frontline program.
And, in Names in the News, a big honor for Hearst Television, several news managers on the move, a departing news director sits down for a videotaped interview with the local paper, and details about the arrest of a Pennsylvania news director in a prostitution sting.
All this…and much more…below.
.


Don't Miss These Signature Poynter Seminars
"TV News Anchors: Top Performance on All Platforms" – 8/18 – 24/13
Today's television news anchors must do it all: report, write, edit, produce, connect on social media, coach staffers, help guide ethical decisions – and anchor the newscasts. This seminar will help new and veteran anchors hone the skills they need to help them do it all.
Poynter's Jill Geisler and Al Tompkins, veteran broadcast journalists, will lead the session, along with other Poynter experts. Award-winning journalist, digital content leader and social media evangelist/trainer Chip Mahaney of The E.W. Scripps Company's digital division will join the teaching team. Tuition: $995
You'll learn:
* Strategies for developing stories with true impact
* About using social media, with personalized training to get you up to speed
* Schooling in conflict resolution
For more information and to apply: www.poynter.org/13anchors
"TV Power Reporting" – 8/18 – 24/13
This seminar also features Poynter's Al Tompkins and Jill Geisler, joined by Les Rose, CBS News. This seminar will leave you with solid, practical ways to improve your reporting, photojournalism and ethical decision-making skills. Tuition: $1150
You'll learn:
* How to find and pitch stories
* To make tough ethics calls
* How journalists are using the latest storytelling tools
For more information and to apply: www.poynter.org/13tvpowerreporting
There are some partial scholarship funds available. In addition, members of AAJA, ACES, IPI, JAWS, NABJ, NAJA, NLGJA and ONA are eligible for a 20% discount.
Questions? E-mail seminars@poynter.org
New News Director Openings:
WSET-TV, Lynchburg/Roanoke, VA…BILL FOY, who's been the ND here since 2007, is leaving for a PR job at Virginia Tech. Earlier in his career Bill was the ND at WSLS-TV in Roanoke for seven years, spent eight years as news director for a Richmond station, and worked in PR for the Virginia Department of Motor Vehicles. WSET is owned (at least for now) by Albritton.
KVEO-TV, Brownsville, TX…PAUL ALEXANDER is leaving this NBC affiliate to become an ND in Corpus Christi. More on that below. KEVO has been owned by Communications Corp of America but, I believe, is being purchased by Nexstar.
Newly Named News Directors:
WJZY/WMYT-TV, Charlotte, NC…we first reported the hire of GEOFF ROTH to be the VP/Local Content for this FOX o-and-o (at least it will be on Monday.) Geoff's been an EP at the FOX o-and-o in Houston, KRIV-TV, and earlier was the ND for KSTU-TV in Salt Lake Cith when FOX owned it. Geoff's also been an ND in San Diego, Ft. Myers, and for two stations in Fresno. He's also worked for CNN, and in Washington, DC, Pittsburgh, Denver, Miami, Jacksonville, FL, and Richmond, and taught at Hofstra for a year. FOX bought these stations earlier this year, takes them over on Monday, but there's no word when they will begin news programming. WCCB-TV has been the FOX affiliate: it will switch to the CW.
KRIS/KZTV, Corpus Christi, TX…PAUL ALEXANDER moves across Texas to become the next ND for this NBC/CBS combination. Paul's been the ND at KVEO-TV in Brownsville, TX, since August, 2011. He's been a sports anchor in Tucson, Austin, TX, San Antonio and St. Louis, a news anchor for the statewide News of Texas, and a news and sports radio talk show host. He replaces SANDRA RICHARDS who left the stations late last year.
KAVU-TV, Victoria, TX…CHRIS McDONALD has been named ND for this Saga Communications owned ABC affiliate. He's spent the last 17 years at KRIV-TV in Houston, first as a photographer and, five years ago, was appointed Assignments Manager for that FOX o-and-o. My records show that HENRY MODRANO had been the ND here since November, 2010.
Paid Help Wanted Ads:

News Director, WVVA-TV, Bluefield, WV:
We're looking for a dynamic newsroom leader to take our award winning team to the next level.
WVVA TV, in beautiful Bluefield, WV, a dominant NBC affiliate is searching for a News Director to help guide our news department to new heights of journalistic and ratings success. This is an exciting opportunity to lead a great team.
The successful candidate will be responsible for establishing and maintaining market leading standards for newsroom operations and content. Other duties include hiring, coaching, supervising and evaluating news personnel, as well as preparation and administration of newsroom budgets and capital requests. The News Director is expected to work closely with other department managers to achieve the company's overall performance goals.
A minimum of 6 years television news management experience and a college degree in broadcast journalism preferred. Candidate must be able to demonstrate strong working knowledge of community issues, as well as sound journalistic principles. Must have the ability to make fast, accurate journalistic and logistical judgments. Excellent communication skills are required.
If you have a passion for excellence, and a burning desire to lead the number one television news team in the Bluefield/Beckley WV market we want to hear from you.
WVVA offers a competitive salary, traditional benefits package, plus health club membership.
WVVA Television, Inc. is an equal opportunity employer.
Please send your resume and cover letter to: newsdirector@wvva.com
or mail to:
News Director Opening
WVVA-TV
3052 Big Laurel Highway
Bluefield, WV 24701
Interviewing will begin immediately.
Small Market News Director/Anchor, Blind Box Ad:
If you have been thinking about trying your hand at news management, keep reading.
This is a great opportunity for the person who wants to make a difference by strategically guiding a young but capable news staff. This is a "hands on" position that could involve some anchoring. You will be working in a small market, not far from the east coast, loaded with charm and natural beauty.
You'll have the tools and support to succeed.
Sound like a fun and rewarding challenge?
Send your resume, coverage and presentation philosophy and salary requirements to: newsdirectorad@yahoo.com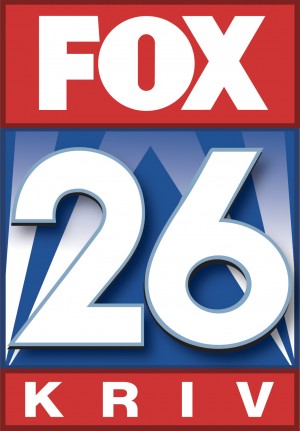 Assistant News Director, KRIV/KTXH-TV, Houston, TX:
KRIV/KTXH currently has an opening for an Assistant News Director. Overall management of the News Department including supervision of the Executive Producers, Managing Editor, Producers, Associate Producers, Weather, Sports and the Special Projects departments. Will lead the newsroom on various social media platforms. Will have primary oversight of the content gathering selections made during editorial meetings, and evaluating those selections on a daily basis. Work closely with the Director of News Operations on a scheduling of news employees to maximize talent and resources of the newsroom for all platforms. Assists in recruitment and management of all on-air talent.
Requires [4] year college degree with in Journalism or Communications. Min. [7] years as an AND or EP in a major market. Must have excellent supervisory and management skills. Must have exceptional editorial judgment and the ability to deliver compelling live tv. Must have experience working with newsroom budgets and a strong background in legal and ethical issues as it relates to the newsgathering process.
Qualified candidates should send resume, salary requirements, and non-returnable tape (if applicable) to: krivjobs@foxtv.com
or via mail to:
Assistant News Director Opening
KRIV/KTXH
4261 Southwest Freeway
Houston, TX 77027
No phone calls please. EOE M/F/D/V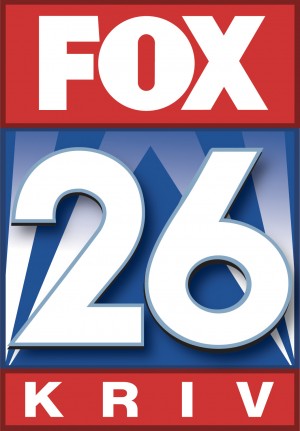 AM & PM Executive Producers, KRIV/KTXH-TV, Houston, TX:
KRIV/KTXH currently has two openings for Executive Producer, AM & PM. Individuals will oversee all aspects of AM & PM newscasts. Guide daily editorial direction and help plan and oversee guest bookings and segment ideas and development. Oversee producers, associate producers, anchors and reporters in the selection and formatting of stories. Approve and copy edit scripts, teases and graphics. Help coordinate technical and logistical elements of newscasts.
Requires [4] year college degree in Journalism or Communications. Min. five (5) years producing exp. in mid-major market including show producing experience. [2] years management experience strongly preferred. Must be able to work in a fact paced, deadline oriented environment. Must possess good editorial judgment and understand the legal and ethical parameters for mass media. Strong working knowledge of technical aspects of tv news production required, including digital and web based newsgathering tools.
Qualified candidates should send resume, salary requirements, and non-returnable tape (if applicable) to: krivjobs@foxtv.com
or via mail to:
Executive Producer Opening
KRIV/KTXH
4261 Southwest Freeway
Houston, TX 77027
No phone calls please. EOE M/F/D/V

Morning Executive Producer, KGTV, San Diego, CA:
KGTV, San Diego's ABC Affiliate, is recruiting for an experienced Executive Morning News Producer. This position is responsible for managing the content and showcasing across multiple platforms, ensuring the station is dominant within the market.
Requirements: Must have a strong journalistic sense, knowledge of what makes news and what interests people. Must have the ability to meet deadlines and work with a wide range of personalities. At least three years of news line producing experience with a commercial news operation required, previous EP experience preferred. College degree required.
Additional duties include:
Coordinate the content and presentation across multiple platforms
Enhance and support content with graphics, video and station branding
Review content for multiple platforms
Supervise pre-production to ensure quality and ethical standards and coordination between Control Room and design staff
Supervise the writing of content, including but not limited to teases and web headlines
Manage schedules, overtime and performance for assigned direct reports, including but not limited to yearly reviews
Monitor web analytics on a daily basis to enhance user experience, site stickiness and engagement
Post content to station's web sites
Knowledge and demonstration of editorial judgment, journalistic ethics and libel laws
Create tactics and strategies to increase demo performance in key target areas for multiple platforms
Have working knowledge of federal, state and local laws impacting operations
Work with other departments to accomplish the objectives of the station
If interested in this opportunity, please apply online at: http://www.scripps.com/careers
KGTV is an Equal Opportunity employer.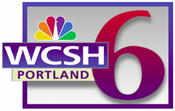 Dayside Executive Producer, WCSH-TV, Portland, ME:

Gannett's powerhouse #1 station in "Vacationland" is looking for a dayside Executive Producer.
WCSH6 in beautiful Portland, Maine, has the ratings, the talent and the budget. All we need is a creative show doctor ready to do captivating television news. Come join the management team at Gannett, the fastest growing and best journalism company in America. We care about the compelling and enterprising, not the run of the mill collection of house fires and homicides. And we don't hold back on the big stories. We go all out.
Our EP is involved in all critical decision making for our news team and product on all platforms. Our EP is responsible for teaching and training our producing team to showcase our legendary talent and journalism. Our EP approves rundowns, reporter scripts and edits copy, and will fill-in produce on dayside shifts as needed.
We have the canvas and the paint. You bring your talent and imagination.
Email your reel link, resume and references via email to: mredding@gannett.com
or via mail to:
Mike Redding
News Director
WCSH6
One Congress Square
Portland ME 04101
WCSH is an equal opportunity employer.

Anchor/News Director, WUTR/WFXV/WPNY-TV, Utica, NY:
WUTR, WPNY and WFXV in Utica, NY seeks a News Director/Anchor who is aggressive, forward thinking and a creative journalist. We produce news product on three different channels and have the market's only high definition news operation.
The successful candidate must have an understanding of what "local" news is and how to engage our viewers with relevant content. He/she will anchor, producer, hire, mentor and lead a team of skilled professionals. Solid news judgment, great communication skills and exceptional storytelling techniques are a must. 5-10 years of experience as a primary news anchor preferred. Knowledge of eMedia, social media and mobile website journalism is required.
Please send a web link, resume, cover letter and news philosophy to: smerren@wutr.tv
or via mail to:
Stephen Merren
Vice President and General Manager
WUTR/WFXV/WPNY
5956 Smith Hill Road
Utica NY 13502
Other News Management Openings:
ASSISTANT NEWS DIRECTOR:
KRIV-TV, Houston, TX (new listing this week, see ad above)
WISH-TV, Indianapolis, IN (relisted 5/5/13)
WVIT-TV, Hartford/New Haven, CT (relisted 6/7/13)
KSHB-TV, Kansas City, MO (listing revised 6/7/13)
WDJT-TV, Milwaukee, WI (listed 5/5/13)
KMTV, Omaha, NE (listed 6/16/13)
WBND/WCWW-TV, South Bend, IN (listed 5/5/13)
WBTW-TV, Florence/Myrtle Beach, SC (listed 6/16/13)
KTIV-TV, Sioux City, IA (listed 5/10/13)
EXECUTIVE NEWS PRODUCER:
WFAA-TV, Dallas, TX (Morning EP, listed 5/17/13)
KRON-TV, San Francisco, CA (relisted this week)
KNTV, San Francisco/San Jose, CA (PM EP, listed 5/10/13)
The Weather Channel, Atlanta, GA (Morning EP, relisted 6/2/13)
WRC-TV, Washington, DC (listed 5/10/13)
KRIV-TV, Houston, TX (AM & PM openings, new lisiing this week, see ad above!)
KCPQ-TV, Seattle, WA (listed 5/10/13)
WFTS-TV, Tampa, FL (Dayside EP, relisted 5/10/13)
KOVR-TV, Sacramento, CA (listed 6/7/13)
KGTV, San Diego, CA (AM EP, new listing this week, see ad above!)
KUSI-TV, San Diego, CA (relisted 6/23/13)
WDAF-TV, Kansas City, MO (listed 5/5/13)
KOAT-TV, Albuquerque, NM (AM EP, listing revised 6/16/13)
WHBQ-TV, Memphis, TN (relisted 6/7/13)
WTEV/WAWS-TV, Jacksonville, FL (AM EP, relisted 5/5/13)
WINK-TV, Ft. Myers, FL (PM EP, relisted 6/16/13)
WCSH-TV, Portland, ME (Dayside EP, new listing this week, see ad above!)
Obituary:
MIKE SULLIVAN, who began his career as a photographer, led an investigative and documentary unit at WCCO-TV in Minneapolis, and later worked for more than 25 years in management roles at PBS's FRONTLINE, died last Sunday of an apparent heart attack at the age of 67. He was honored with many duPonts, Emmys, and Peabody Awards. This PBS obituary includes a highlight reel of his work shown at his retirement party earlier this year.
Situations Wanted:
We offer a free situations wanted ad to news managers who are out of work and looking for a new opportunity. If you'd like to state your case to a well targeted audience, email me an item (max. 150 words). You may include a link to a website, an email address, and a photo. You must include your name. I'll run it for one week. I don't represent or endorse those listed, but merely trying to help.
Names in the News:
Congratulations to Hearst Television, one of eight winners of the prestigious Missouri Honor Medal for Distinguished Service in Journalism. Hearst was the only broadcast winner this year.
KING-TV in Seattle has hired REBECCA MILLMAN as its new morning EP. She's been working out local news for a few years, but has worked in Phoenix (two stations) Portland, OR (two stations) and in several California markets.
SHANE DIETERT is leaving KLRT-TV in Little Rock, where he's been the Managing Editor for the past eight years. He's taken a job with CNN in Atlanta. Shane's also worked in Albuquerque, Champaign, IL, and for a number of markets in Texas.
Old friend BILL DALLMAN, who's just left KMSP/WFTC-TV in Minneapolis for a new job as VP/News Director of the soon-to-debut Fox Sports 1, sat down for an interview with the local newspaper.
TVNewscheck put together a lengthy story about the impact of local news consolidation following the Gannett-Belo merger.
Finally, veteran news director DAVID BAER was one of three people arrested in a prostitution sting in Harrisburg, PA, where he's been the ND at WHP-TV since April. The station reported the arrest on its website without mentioning his connection to the station. Dave's previously been an ND in Albany, NY, Springfield, MA, Indianapolis, Raleigh, Providence, Portland, ME, and Buffalo.
Our Full List of ND Openings:
Here is my list of stations with open ND jobs, as of Sunday, June 30, 2013.
If you know of any additions/deletions/updates, please email me at: rick@rickgevers.com
KWHY-TV 1201 West 5th St., # T-900 Los Angeles CA 90017 *
KMSP/WFTC 11358 Viking Drive Eden Prairie, MN 55344
KTXL-TV 4655 Fruitridge Rd. Sacramento CA 95820
XETV 8253 Ronson Rd. San Diego CA 92111
WCPO-TV 1720 Gilbert Ave. Cincinnati OH 45202
WOAI-TV 1031 Navarro St. San Antonio TX 78205
WXMI-TV 3117 Plaza Dr. NE Grand Rapids MI 49525
KOCO-TV 1300 East Britton Road Oklahoma City OK 73131
KOB-TV 4 Broadcast Plaza SW Albuquerque 87104
WTVR-TV 3301 W. Broad St. Richmond VA 23230
KTUL-TV 3200 S. 29th West Ave. Tulsa OK 74107
KSNW-TV 833 N. Main Wichita, KS 67203
WEYI-TV 2225 W. Willard Road Clio MI 48420
WSET-TV 2320 Langhorne Rd. Lynchburg VA 24501
KGUN-TV 7280 E. Rosewood St. Tucson, AZ 85710
KRCG-TV Highway 54 North Holts Summit MO 65043
WTWO-TV PO Box 9268 Terre Haute IN 47808
WVVA-TV 3052 Big Laurel Highway Bluefield, WV 24701 (see ad above)
WUTR/WFXV/WPNY 5956 Smith Hill Rd. Utica NY 13502 (see ad above)
WLIO-TV 1424 Rice Ave. Lima OH 45805
KVEO-TV 394 N. Expressway Brownsville TX 78521
* Spanish language station