Thursday, June 8, 2017 UDPATE:
It's been a busy week with UPDATES on THREE consecutive days, but this one contains good news as a veteran news director returns to the job.
This afternoon DANA McDANIEL was named news director of Tribune's WDAF-TV in Kansas City. She replaces TRACY BROGDEN-MILLER who was promoted to General Manager and sent this note to the staff. And we have the official news release here.
Dana was most recently ND for Fox's KTVU-TV in Oakland/San Francisco. She's also been the ND for Fox o-and-o's in Detroit (WJBK-TV) and Washington (WTTG-TV). It's also a return to Tribune for Dana, who was part of the management team that started the company's CLTV, a 24 hour news channel in Chicago.
Who knows what tomorrow will bring?
More on all this week's changes in our full newsletter this weekend.
regards,
Rick Gevers
Wednesday, June 7, 2017 UPDATE:
Another news director change today, this time impacting an ND who'd been on the job for than a year.
KATE GLOVER has left Tegna's WGRZ-TV in Buffalo. She's a Buffalo native who joined this NBC affiliate last September after two years as ND for KOIN-TV in Portland. She worked in Buffalo earlier in her career and has also worked in Washington and San Diego.
General Manager JIM TOELLNER sent two emails to the staff (which we've combined into one), one announcing the change and the other a very brief note from Kate.
regards,
Rick Gevers
**** ***** ****
Tuesday, June 6, 2017 UPDATE:
One news director change and an update on some items from last week's full newsletter in tonight's UPDATE.
Late this afternoon, KMGH-TV (Denver) News Director LINDSAY RADFORD told her staff that she will leave her position at this Scripps' owned ABC affiliate in early July. Her departure comes shortly after a new general manager joined the station.
She's been the ND here March, 2015 in her second stint in Denver, where she has family. Lindsay spent more than seven years as ND for KSTP-TV in Minneapolis-St. Paul and 12 years at the station in all. She's also worked in Hartford and Colorado Springs.
More on this move in our full report later this week.
One note: two of the help wanted ads in last week's newsletter contained incorrect email address for applications. (In my defense, neither were my fault.)
The correct address for the Blind Box News Director ad is: colinjobs12@gmail.com
And the correct email address for the WKOW-TV Social Media Manager job is: ereams@wkow.com
regards,
Rick Gevers
**** ***** ****
Greetings:
And the answer to last week's question is. 12.
The question, for those who've forgotten (and who could blame you?) was: How low can it go?
It, of course, being the number of open news director jobs.
With just ONE job filled this week, and no new openings, 12 is the new number of open ND jobs.
Not included in that list, of course, is ONE of our SEVEN SIX (one job was filled) Paid Help Wanted Ads this week, that for a blind box news director position.
But there's more of course in our report…just read on to learn more.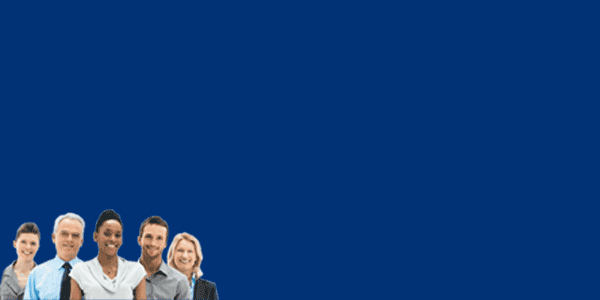 Newly Named News Directors: 
WJAR-TV, Providence, RI…SCOTT ISAACS is the new news director for this Sinclair owned NBC affiliate. All the details are here. Scott's spent the last 13 years at WCVB-TV in Boston in a variety of roles. He's also worked in Albany, NY, Syracuse, and Binghamton. Scott replaces CHRIS LANNI who left in February after six years as ND and ten years in all at the station.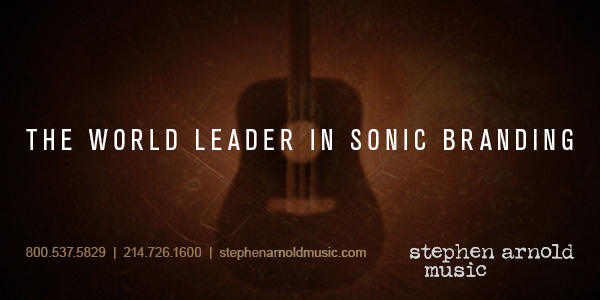 New News Director Openings:
For yet another week, I am not aware of any new news director openings.
However, please note the Blind Box News Director ad just below.
Paid Help Wanted Ads:
Blind Box Ad, News Director:
Local New York DMA TV News Station is looking for a successful News Director to join our Company.
The right candidate will be well rounded and an experienced News Director who will manage a multi-shift operation and oversee all news department functions. Preferably have in market news management experience, have a passion for news, a proven track record for developing staff, implementing corporate journalistic strategy, and managing within budget.
Send your resume to colinjobs12@gmail.com

Executive Planning Editor, KPRC-TV, Houston, TX:
KPRC-TV (EOE) is looking for an Executive Planning Editor to organize our day to day coverage on all KPRC platforms including television, digital, mobile, and social media.
This manager will use their experience to make important content decisions at a speed appropriate for Market #8, all while supervising and training assignment desk personnel. Other job duties include: working with the management team to plan for major news and special events, monitoring websites and social media sources, setting up stories, dispatching crews, and responding quickly to breaking news.
We expect this position to be filled by a person with at least five (5) years' experience in local and network television news (at least two years in television news management). S/he should have the ability to demonstrate basic journalistic judgement, and be available by phone and email to handle breaking news and staffing decisions during non-traditional office hours.
Email Mike Friedrich, Assistant News Director: mfriedrich@kprc.com to apply.

Social Media and Digital Content Manager, WKOW-TV, Madison, WI:
If you're passionate about the power of social media, winning breaking news and delivering other engaging content to customers, when – and where they want it, here's your chance. We're looking for a leader, a coach and a hands-on social media expert to build audience engagement and referral traffic from Facebook to television and to our digital platforms. This newsroom management position will also lead our news, sports and weather teams in publishing great content to our website and apps in beautiful Madison, Wisconsin, consistently rated one of the best places to live in the Midwest.
The successful candidate must have solid news judgment, exceptional news writing skills, as well as strong creativity, planning, leadership and communication abilities. The Social Media and Digital Content Manager will also work closely with our marketing and sales teams to help them create and execute effective campaigns across all of our digital platforms.
This job isn't about coding. It's about telling great stories with accuracy and immediacy. It's about seizing opportunities to conceptualize and create entirely new kinds of content. It's about setting new standards for quality control. And it's about building teamwork. Degree in social media/journalism and 2 years of newsroom experience preferred. Knowledge of Facebook best practices for journalists, Social NewsDesk, Frankly Media/Worldnow CMS, Google 360 analytics and iNews are preferred.
WKOW is part of Quincy Media, Inc., a family owned company.
If you have the drive to succeed, send resume, cover letter, and writing samples to:
Ed Reams
News Director
WKOW-TV
5727 Tokay Blvd.
Madison, WI 53719
NO PHONE CALLS PLEASE

Senior Producer, KRIV-TV, Houston, TX:
Fox 26 KRIV, the Fox O&O in Houston, TX is seeking a Senior Producer to join our morning news team. This candidate will be responsible for oversight of the daily production of multiple newscasts. Key responsibilities and duties include, the final product on all news and information platforms being used during the assigned work shift. Make editorial decisions and/or changes in the control room while the newscast is on the air. Supervise and oversee the associate producers assigned to the shift. Assign writing ideas to Associate Producers. Edit Associate Producer scripts and provide feedback. Attend and participate in department meetings. Provide suggestions for news related stories and participate in post-production critiques. Thorough knowledge of social media and how to manage social media engagement. Must possess a superior command of grammar and broadcast news-writing style. Must have exceptional editorial judgment; strong writing, copy editing, and video editing skills. Must be innovative, finding new ways to present information in a creative and compelling manner. Must be able to work under pressure and strict deadlines. Ideal candidate must be able to use newsroom computer systems, including AVID iNews and AVID search, video editing and graphics programs. Must be able to solve problems and make decisions. Must be flexible and able to handle pressure and meet deadlines.
Bachelor's degree in Journalism or related field required. Minimum of 5 years' experience producing on a local or national news broadcast, management experience preferred.
To apply, click here:
NO PHONE CALLS PLEASE. EOE/M/F/Veteran/Disabled

Executive Producer, WSLS-TV, Roanoke, VA:
WSLS 10, the Graham Media Group, Inc. owned / NBC affiliated station in Roanoke, VA is seeking a dynamic, enthusiastic and results oriented Executive Producer to join our News Team.
The ideal candidate will oversee production of all newscasts and will work closely with anchors, reporters and producers on day-to-day and special project coverage.
The Roanoke Valley is home to over 300,000 residents and is located between the beautiful Blue Ridge and Allegheny Highland mountains in southwest Virginia. The area boasts endless outdoor activities as well as a mix of arts, culture, and events. And Roanoke is only a short drive to major cities and beaches along the east coast.
If you want to work hard, and play hard, here's your opportunity.
Please apply by clicking here.

Senior Executive Producer, WKOW-TV, Madison, WI:
Energized by new and innovative ways to present news content?
If you want to expand your creative influence beyond a single newscast, our Senior Executive Producer position at WKOW-TV in Madison, Wisconsin is for you. We want a strong newsroom leader with a creative flair for style and presentation. The leading candidate will have a strong producing background, know how to inspire and will find ways to improve our product by creating meaningful and memorable moments in newscasts. Madison, Wisconsin is a very competitive news market and it's consistently rated one of the best places to live in the Midwest.
Proven creativity with in-studio presentation, newsroom technology (LIVE U., Drone, GoPro, etc.) and graphics presentation will make you a top candidate. A strong eye for video and a desire to create something that helps the viewer "feel" the story is a top skill for our next EP.
If you have a desire to win every day, we want to talk with you. Three years of strong news producing and writing experience as well as sound editorial and ethical judgment is required. Management experience is a plus. Come work with a dynamic and growing newsroom just named "Station of the Year" by the Wisconsin Broadcasters Association.
WKOW is part of Quincy Media, Inc., a family owned company.
If you have the drive to succeed, send your reel, writing samples, a resume and something surprising that will set you apart to:
Ed Reams
News Director
WKOW – TV
5727 Tokay Blvd.
Madison, WI 53719
ereams@wkow.com
NO PHONE CALLS PLEASE
Other News Management Openings:
ASSISTANT NEWS DIRECTOR:
KMGH-TV, Denver, CO (listed 5/29/17)
WISH-TV, Indianapolis, IN (new listing this week)
WRTV, Indianapolis, IN (relisted this week)
KJRH-TV, Tulsa, OK (relisted this week)
WICS-TV, Springfield, IL (listed 5/29/17)
KEZI-TV, Eugene, OR (relisted 4/30/17)
KION-TV, Salinas, CA (new listing this week)
KSNT-TV, Topeka, KS (relisted 5/21/17)
KPLC-TV, Lake Charles, LA (listed 5/14/17)
EXECUTIVE PRODUCER:
KRIV-TV, Houston, TX (Senior AM Producer, listed 4/16/17)
WTVD-TV, Raleigh/Durham, NC: (listed 5/14/17)
WMAR-TV, Baltimore, MD (listed 5/29/17)
WBNS-TV, Columbus, OH (relisted this week)
WPTV, West Palm Beach, FL (AM EP, relisted this week)
WJXT-TV, Jacksonville, FL (Digital EP, listing modified 4/16/17)
WIVB-TV, Buffalo, NY (listed 5/21/17)
KWCH-TV, Wichita, KS (AM EP, listed 4/30/17)
WSLS-TV, Roanoke, VA (listed 5/29/17, see ad above!)
WBAY-TV, Green Bay, WI (new listing this week)
WBRZ-TV, Baton Rouge, LA (PM EP, listed 4/23/17)
WCSC-TV, Charleston, SC (relisted 5/14/17)
WTXL-TV, Tallahassee, FL (relisted 4/23/17)
MISCELLANEOUS JOBS:
KPRC-TV, Houston, TX: Exec. Planning Editor (new listing this week, see ad above!)
WKOW-TV, Madison, WI: Social Media Mgr. (new listing this week, see ad above!)
Obituary:
TOM SCANLAN led an interesting life. He build and owned three television stations in Michigan and served as general manager for stations in Florida, Mississippi, and North Carolina. He also pioneered live overseas transmissions, starting with the moon landing. Tom died Thursday in Tucson, three days short of his 77th birthday. You can learn more about his life here.
Names in the News:
RICK JEFFERSON has been named Vice President of News Operations for CBS News.
At Telemundo Arizona in Phoenix, NOE GONZALEZ has been promoted to Assistant News Director.
ANGIE BIERLEY is the new EP at Raycom's WBRC-TV in Birmingham.  She joined WBRC in 2001 and has held a variety of roles for that Raycom Media owned FOX affiliate.
We have more details about a new TV news operation in Lafayette, IN. We told you last week that CHRIS MORISSE VIZZA, who spent ten years as ND at WLFI-TV there, was running this new operation.
General Manager News and Notes:
The long planned leadership transition at Tegna was completed this week with the ascension of former news director DAVE LOUGEE to the top spot. Details here.
Our Full List of Open ND Jobs:
Here is my list of stations with open ND jobs, as of Sunday, June 4, 2017.
If you know of any additions/deletions/updates, please email me at: rick@rickgevers.com
WUSA-TV 4100 Wisconsin Ave NW Washington DC 20016
WDAF-TV 3030 Summit St. Kansas City MO 64108
KVUE-TV 3201 Steck Avenue, Austin, TX 78757
WNYT-TV 715 N Pearl St, Albany, NY 12204
KWTX-TV 6700 American Plaza, Waco, TX 76712
WCTI-TV 225 Glenburnie Drive New Bern, NC 28560
KLFY-TV 1808 Eraste Landry Rd, Lafayette, LA 70506
KERO-TV 321 21st St, Bakersfield, CA 93301
WSAW-TV, 1114 Grand Ave, Wausau, WI 54403
KBJR-TV 246 South Lake Ave. Duluth MN 55802
KTVA-TV 1001 Northway Drive St. 202. Anchorage, AK
KRTV P.O. Box 2989, Great Falls, Montana, 59403