Greetings:
JIM BOYLE. the longtime news director for KSAT-TV in San Antonio, died this morning after a five month long battle with cancer. He turned 66 late last month. Jim is survived by his wife, two daughters, and some grandchildren.
Jim spent almost 30 years as ND for this ABC affiliate, now owned by Post-Newsweek. He left the station last September after the cancer diagnosis. He also worked in Baltimore and San Diego. The station has this story on its website right now. If they update it with another (which presumably would include funeral and memorial information) I'll add it here.
**** ***** ****
Turning to our regular content, there are FOUR new ND openings this week, and FOUR newly named news directors, leaving our count of open ND jobs at 25. One of those openings returns to the list after a recently appointed ND will not take the new job (details below).
We have a new blind box ad for a small market/midwest news director opening, as well as ads for a medium market ND job, a Web EP job in Washington, and another EP opening in Indiana.
We have lots of well known names in Names in the News: a veteran consultant is about to get his second kidney transplant, a former News Director turned Dallas Assistant ND takes a corporate news position, and the well known wife of a late ND is on the mend after a heart attack.
New News Director Openings:
WTMJ-TV, Milwaukee, WI…BILL BERRA is leaving this Journal Broadcasting owned NBC affiliate after nine years to take the same job at WFLA-TV in Tampa. More on that below. Bill was also VP/News for station owner Journal Broadcasting.
WHAS-TV, Louisville, KY…this Gannett owned ABC affiliate is looking for a news director…again…after announcing that JOSH EURE would not be joining the staff. He'll remain in his old job as Assistant ND for KPNX-TV in Phoenix. We told you last week that Josh was moving to WHAS. This story explains what happened. The job's been open since September when MARK NEERMAN resigned.
WSET-TV, Lynchburg, VA…BOB CASHEN has left this currently-owned-by-Albritton-but-being-bought-by-Sinclair ABC affiliate after just a few months as news director. We told you last October that Bob was joining WSET because it brought him back to Virginia, a state he loves. Bob had been ND at WALA-TV in Mobile for the past nine years. He's also been an ND in Norfolk, Shreveport, and Waterloo, IA, and has worked in San Antonio and Oklahoma City. BILL FOYhad been ND here for seven years before taking a PR job last summer.
WCBD-TV, Charleston, SC…SCOTT FLANNIGAN is leaving this Media General owned NBC affiliate to become ND for WALA-TV in Mobile, where he'll replace the above mentioned BOB CASHEN. More on this below.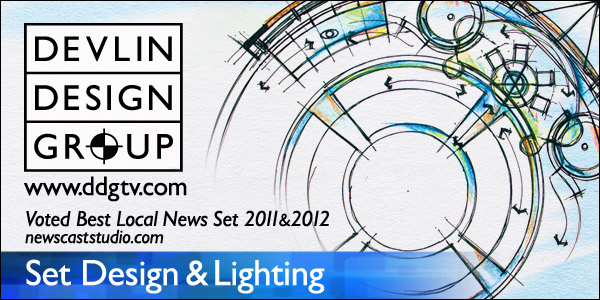 Newly Named News Directors:
WFLA-TV, Tampa, FL…veteran ND BILL BERRA returns to Tampa as ND for this Media General owned NBC affiliate. We told you about this move last Monday. Bill's spent the last nine years as ND for WTMJ-TV in Milwaukee, and as VP/News for parent Journal Broadcasting. But he's been commuting to Tampa where his family remained after Bill left the ND job at WFTS-TV. He's also been an ND in Columbus, OH, Orlando, Phoenix, St. Louis and Memphis. At WFLA, he replaces DON NORTHwho left the station in November after eight years as ND.
WALA-TV, Mobile, AL…we told you above that SCOTT FLANNIGAN will be the next News Director for this LIN Media owned FOX affiliate. Scott's a Mobile native. He's been the ND for WCBD-TV in Charleston, SC, since 2010, and earlier was the ND for KPLC-TV in Lake Charles, LA. He replaces BOB CASHENwho left the station last fall to become the ND for WSET-TV in Lynchburg, VA.
KOMU-TV, Columbia, MO…RANDY REEVES has been promotedto news director at this NBC affiliate, owned by the University of Missouri. As you know, the newsroom is staffed by Journalism school students, supervised by faculty members. Randy joined the faculty at KOMU in 2003 as Managing Editor and was promoted to Executive Producer in 2010. He earlier worked in Salinas, CA, and Grand Rapids, MI. and worked in radio in Kentucky. Randy will assume his new role on September 1
He replaces 24 year veteran KOMU ND STACEY WOELFEL. We told you earlier this week that Stacey had been tabbedto lead the new Jonathan Murray Documentary Journalism Center at the School of Journalism. Stacey's been on the KOMU staff since 1986 and was promoted to ND in 2000. He's a past chairman of RTDNA. After working at KOMU while earning the first of his three degrees from Missouri, Stacey worked as a photographer and Assignment Editor in Orlando.
KBOI-TV, Boise, ID…KENDRA MARTINEZ has been promoted to ND for this Sinclair owned CBS affiliate. She's been the managing editor there. Kendra replaces CAROL CARREAU who joined the station in January, 2013.
Paid Help Wanted Ads:
News Director, Small Market, Upper Midwest:
Looking for your first shot as a news director? Now's the time! A terrific ownership group is seeking a hands on leader for this growing small market affiliate in the upper Midwest.
If you're a sleeves rolled up mentor who can drive compelling content and products on multiple platforms, know this. We're the company to give you the chance and the support to grow both our team and you. Apply now to tvnewsdirector@gmail.com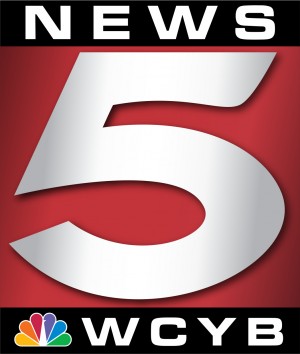 News Director, WCYB/WEMT-TV, Tri-Cities, VA/TN:
We are looking for a passionate newsroom leader to join our team at the #1 station in beautiful Tri-Cities VA/TN. WCYB (NBC) / WEMT (FOX) has an opening for an aggressive, experienced, hands-on News Director who is committed to providing leadership and a vision for the future.
We produce over 38 hours of live news each week on two stations and have a thriving digital presence tied to on-air via online, mobile and social media. Successful candidates will be able to manage a large staff, handle budget responsibilities and will love to coach and train newsroom personnel. You will work closely with the team to develop and execute our strategic news plan tied to viewer research.
Candidates will have a track record as a team player and will promote a collaborative work environment in concert with our company's "Culture of Excellence". If you are the one to lead our #1 news operation and help our team grow to the next level, then you need to apply.
Qualified candidates should contact Jack Dempsey, VP & General Manager, via email at jdempsey@wcyb.com
No phone calls please. WCYB is owned by Bonten Media Group. EEOC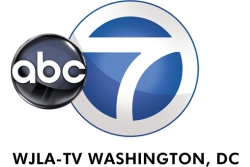 Web Executive Producer, WJLA-TV, Washington, DC:
ABC 7 News/WJLA.com is seeking an aggressive multimedia journalist to lead our web team. Our new executive producer will supervise and contribute to the production of written and multimedia news content for WJLA.com.
Job responsibilities include, but are not limited to, managing and scheduling web producers, coordinating content with the WJLA-TV Managing Editor, maintaining top quality content on the site at all times, gathering news updates from reporters in the field, writing and reporting news articles and emails, writing headlines and teases, producing video clips, implementing engaging features, managing social media and managing the homepage.
The ideal candidate will possess strong news judgment, attention to detail, copy editing skills, familiarity with content management systems and a strong knowledge of how to reach out to a large audience on Facebook and Twitter. Above all, though, we are looking for a driven, creative candidate who works well under pressure and has a keen eye on the future of digital journalism.
Send resume and cover letter to eensign@wjla.com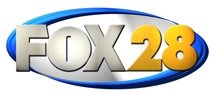 Executive Producer, WSJV-TV, Elkhart/South Bend, IN:
Ready to play B-I-G?
WSJV-TV, FOX for South Bend IN (market #96) is expanding and has an immediate opening for an executive producer. With a three hour morning show and a nightly news hour, we need a hands-on, inspired leader to create, groom and grow these already award winning news products.
If you're ready to take the wheel of one of these race cars apply to: wsjvep@quincyinc.com
FOX 28 is a Quincy station. Learn why our family owned broadcast group has a reputation as one of the best companies to work for in the industry today at www.careersatquincy.com
Other News Management Openings:
ASSISTANT NEWS DIRECTOR:
WFLD/WPWR-TV, Chicago, IL (listed 1/26/14)
KPHO-TV, Phoenix, AZ (relisted 2/14/14)
WFLA-TV, Tampa, FL (relisted 2/1/14)
KOVR-TV, Sacramento, CA (listed 2/1/14)
KUSI-TV, San Diego, CA (listed 1/12/14)
EXECUTIVE NEWS PRODUCER:
KTVU-TV, Oakland/San Francisco, CA (Special Projects, relisted 2/14/14)
KXAS-TV, Dallas/Ft. Worth, TX (Morning EP, listed 2/1/14)
WJLA-TV, Washington, DC (Web EP, listed 2/22/14, see ad above!)
KPHO-TV, Phoenix, AZ (listed 2/14/14)
WFLA-TV, Tampa. FL (relisted 2/1/14)
KCRA-TV, Sacramento, CA (listed 1/12/14)
WSMV-TV, Nashville, TN (relisted 1/12/14)
KSHB-TV, Kansas City, MO (listing revised 2/1/14)
WDJT-TV, Milwaukee, WI (PM EP, relisted 2/1/14)
WXIX-TV, Cincinnati, OH (2 Openings, listed 2/14/14)
WJAR-TV, Providence, RI (listed 1/26/14)
KGPE/KSEE-TV, Fresno, CA (AM EP, listed 2/8/14)
KTUL-TV, Tulsa, OK (relisted 2/22/14)
KGUN-TV, Tucson, AZ (Morning EP, listed 1/18/14)
WSJV-TV, South Bend/Elkhart, IN (relisted 2/22/14, see ad above!)
WKBN-TV, Youngstown, OH (2 openings, Dayside EP & Digital EP, listed 1/10/14)
NEWS OPERATIONS MANAGER:
WSB-TV, Atlanta, GA (Assistant News Ops. Mgr, relisted 1/12/14)
ASSIGNMENT MANAGER:
WKMG-TV, Orlando, FL (listed 1/26/14)
MANAGING EDITOR:
WVIT-TV, Hartford, CT (listed 1/18/14)
Situations Wanted:
We offer a free situations wanted ad to news managers who are looking for a new opportunity. If you'd like to state your case to a well targeted audience, email me an item (max. 150 words). You may include a link to a website, an email address, and a photo. You must include your name. I'll run it for one week. I don't represent or endorse those listed, but merely trying to help.
Names in the News:
DAVE SMITH, CEO of consulting firm SmithGeiger, is scheduled for his second kidney transplant March 19th. The donor? His daughter, HARPER,who posted this. It's Dave's second transplant: his first was about 13 years ago. You can…and should…learn more by clicking here. Dave co-founded SmithGeiger in 2000 after a long career at Magid. He's also worked in Oklahoma City and St. Joseph, MO, and worked at the University of Missouri's KOMU-TV in Columbia, MO, where we first met when I was a senior and he was a graduate teaching assistant. Dave tells me he hopes to be back at work in April…though maybe not in time for NAB. Your kind note would reach Dave at: dave@smithgeiger.com
Still on the medical beat, best wishes to MARGARET VANCE, widow of the late BILL VANCE, a longtime ND in Dallas, Detroit, Columbus, OH, Providence and Baton Rouge. She's recovering from a heart attack and angioplasty where physicians inserted two stents. Many of you know Margaret, who was regularly with Bill at industry conventions. Wish her well at: mbv5963@att.net
CHRIS BERG has been named Director of Local Content Development-West for Nexstar Broadcasting. He'll be based in Dallas, which means he won't have to move from his current job as Assistant ND for WFAA-TV in Dallas. Chris is a former ND in Minneapolis and Albuquerque, and has also worked in Denver, Colorado Springs, and Sherman, TX. It's a new position for Nexstar…he'll work with JERRY WALSH who's been the only Director of Local Content Development.
TRACIE McKINNEY is joining WTSP-TV (CBS/Gannett) as Assistant ND. She's been the Assistant ND at a sister Gannett station, WVEC-TV, in Norfolk. She's also worked for two stations in St. Louis, and as a reporter in Bridgeport, WV, and Roanoke.
General Manager News:
MARK STRACHOTA has been named GM for WDJT-TV, the Weigel owned CBS affiliate in Milwaukee. He earlier spent 28 years at WTMJ-TV in Milwaukee.
Our Full List of ND Openings:
Here is my list of stations with open ND jobs, as of Saturday, March 1, 2014.
If you know of any additions/deletions/updates, please email me at: rick@rickgevers.com
KWHY-TV 1201 West 5th St., # T-900 Los Angeles CA 90017 *
KTTV 1999 S. Bundy Dr. Los Angeles CA 90025
WLTV 9405 NW 41st St. Miami FL 33175 *
KCEC-TV 777 Grant St. #110 Denver CO 80203 *
KMOV-TV One Memorial Dr. St. Louis MO 63101
KOIN-TV 222 SW Columbia St. Portland OR 97201
WCNC-TV 1001 Wood Ridge Center Dr. Charlotte NC 28217
WTMJ-TV 720 E. Capitol Dr. Milwaukee WI 53212
KVDA-TV 6234 San Pedro San Antonio TX 78216 *
WZZM-TV 645 Three Mile Road NW Grand Rapids MI 49504
WHP-TV 3300 North 6th Street Harrisburg PA 17110
WIAT-TV 2075 Golden Crest Drive Birmingham AL 35209
WHAS-TV 520 W. Chestnut St. Louisville KY 40203
WSET-TV 2320 Langhorne Rd. Lynchburg VA 24501
WOI-TV 3903 Westown Parkway West Des Moines IA 50266
WAAY-TV 1000 Monte Sano Boulevard Huntsville AL 35801
KCEN-TV 314 South Intestate 35 Eddy TX 76524
WCBD-TV 210 W. Coleman Blvd. Charleston SC 29464
WCYB/WEMT-TV 101 Lee St. Bristol TN 24201 (see ad above!)
KWQC-TV 805 Brady St. Davenport IA 52803
WRBL-TV 1350 13th Ave. Columbus GA 31901
WJHG-TV, 8195 Front Beach Rd. Panama City Beach FL 32407
KVEO-TV 394 N. Expressway Brownsville TX 78521
WLUC-TV 177 US Highway 41 East Negaunee MI 49866
WBUP/WBKP-TV 1705 Ash Street Ishpeming MI 49849
* Spanish language station