Wednesday, March 4, 2015 UPDATE:
Another (former) news director moves to the big office!
BRAD REMINGTON starts Monday as the new VP/GM of Scripps' KMGH-TV (ABC) in Denver, in a move just announced.
It's a return to KMGH for Brad, who was managing editor there until he took his first ND job in Albuquerque in 1996. He later moved to ND jobs in St. Louis, Denver (KDVR-TV, the FOX station), and Phoenix. He left Phoenix to return to Denver 2+ years ago after four years of commuting back to Denver, where his wife has a good job. He's been running a franchised business there since.
Here's the news release from the company.
He replaces BYRON GRANDY, who left the station suddenly last September after six years as GM. Byron had been the ND there before his promotion.
One of Brad's first moves will be to hire a new news director to replace JEFF HARRIS, who transferred to another Scripps station, WEWS-TV in Cleveland, late last year.
Raycom also announced some new GMs today.  We;ll have that, and all the latest news, in our full newsletter later this week.
**** ***** ****
Greetings:
Just ONE new news director in this week's report, and, to my knowledge, NO new openings to share with you. History tells us that could change next week, the first full week after the February rating. I do anticipate one of the larger ND openings will be filled in the next week to ten days, though.
That one change drops our list of open ND jobs to 26.
There are TWO ads this week, one for a Digital EP position, and another for an out-of-TV position that requires many skills a TV producer should have. That job is at the Indianapolis Zoo. Details on both below.
While we may not have a lot of ND changes, there are a ton of GM's on the move. All that information is below, along with a promotion for a Sinclair news executive AND good news on the recovering-from-cancer front from a former Connecticut and New York ND.
Finally, we'll you about the passing of a woman whose son (a well-known corporate VP/News) says she had just TWO bad days in her 101 years of a busy life.
All that…and more…as you read on.

New News Director Openings:
I'm not aware of any new openings. If you are, please let me know via an email to: rick@rickgevers.com.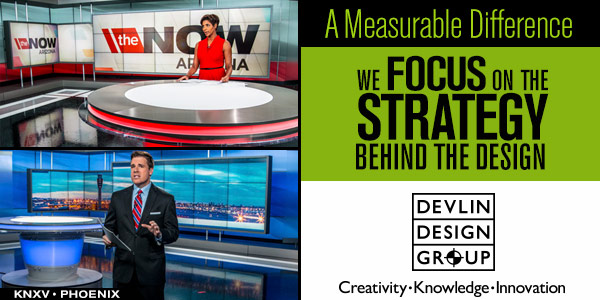 Newly Named News Directors:
WSYR-TV, Syracuse, NY…PHIL RANKIN has been promoted to News Director for this Nexstar owned ABC affiliate. He's been the Digital News Manager here for the past 4+ years. Phil spent two years as a web producer here before a two year stint as the internet systems specialist for a local community college. He began his career as a backpack journalist in Watertown, NY. At WSYR, he replaces ROB CARTWRIGHT who left last September to become ND at KEYE-TV in Austin, TX.
And, as many of you know, last week I listed the wrong call letters in reporting the promotion of SCOTT LAWRENCE to ND in Beaumont, TX.  The correct call letters are KBMT-TV.  Apologies!
Paid Help Wanted Ads:

Digital Executive Producer, WDTN-TV, Dayton, OH:
WDTN-TV in Dayton, Ohio is looking for a Digital Executive Producer (DEP).
The DEP is the regulator for all content and is responsible for the development of all the content on all current platforms and any that may develop in the future. The DEP reports to the Digital Director and News Director.
The DEP also helps to set the expectations and follow up with newsroom staff to constantly add new, urgent and in-depth content to wdtn.com and social media 24-7. The DEP breeds a culture where our priority is placed on multi-platform efforts that live the 24 Hour 2 News brand.
Click here to learn more about this job, and for instructions on how to apply.

Indianapolis Prize Producer/Event Co-ord., Indianapolis, IN:
The Indianapolis Zoo seeks a producer for The Indianapolis Prize, a major conservation award and gala. The ideal candidate will help shape the focus and direction of the program and have the opportunity to grow his or her role and responsibility over time.
The Indianapolis Prize is the largest individual monetary award for animal species conservation in the world, with an unrestricted award of $250,000 to the winner.
Since its inception in 2005, the Indianapolis Prize has drawn international attention to conservation issues and receives extensive media coverage in the U.S. and abroad. This prestigious award is given every other year to an individual who has made extraordinary contributions to animal conservation, and is presented at a 1,000 person black tie gala.
Here's a chance to use your writing, organizational, and TV production skills to help advance animal conservation, and work (mostly!) normal hours.
Permanent, full-time position with benefits. Learn more about the Prize and this opportunity by clicking on these links: About the Prize.  About the job.
Other News Management Openings:
ASSISTANT NEWS DIRECTOR:
WBZ-TV, Boston, MA (relisted 1/11/15)
WFTS-TV, Tampa, FL (listed 12/27/14)
KSHB-TV, Kansas City, MO (listed 12/27/14)
WGHP-TV, Greensboro/High Point, NC (listed 2/22/15)
EXECUTIVE NEWS PRODUCER:
WCAU-TV, Philadelphia, PA (relisted 1/11/15)
KXAS-TV, Ft. Worth/Dallas, TX (new listing this week)
WFAA-TV, Dallas, TX (relisted 2/22/15)
WFXT-TV, Boston, MA (relisted 1/11/15)
WJLA-TV, Washington, DC (2 positions, Dayside & Weekend, listed 1/18/15)
KPRC-TV, Houston, TX (listed 1/3/15)
KNXV-TV, Phoenix, AZ (listed 2/7/15)
WTVJ-TV, Miami, FL, (listed 2/1/15)
KDVR-TV, Denver, CO (Morning EP, listed 1/26/15)
KOVR-TV, Sacramento, CA (PM EP, relisted 1/11/15)
KTXL-TV, Sacramento, CA (PM EP, relisted 1/11/15)
KXTV, Sacramento, CA (PM EP, relisted 1/11/15)
WCNC-TV, Charlotte, NC (AM EP, listed 1/18/15)
WSMV-TV, Nashville, TN (Morning EP, relisted 2/1/15)
WTMJ-TV, Milwaukee, WI, (AM EP, PM EP & Spec. Projects, relisted 1/11/15)
WIAT-TV, Birmingham, AL (relisted 2/15/15)
WGHP-TV, Greensboro/High Point, NC (Morning EP, listing revised 1/3/15)
WIVB-TV, Buffalo, NY (relisted 2/1/15)
WDTN-TV, Dayton, OH (Digital EP, new listing this week, see ad above!)
WMTW-TV, Portland, ME (AM EP, relisted 1/11/15)
WCYB-TV, Tri-Cities, TN (relisted 1/11/15)
WTXL-TV, Tallahassee, FL (relisted 1/18/15)
ASSIGNMENT MANAGER:
WGCL-TV, Atlanta, GA (listed 2/22/15)
Central Florida News 13, Orlando, FL (relisted 1/18/15)
WBNS-TV, Columbus, OH (listed 12/27/14)
MANAGING EDITOR:
WFXT-TV, Boston, MA (relisted 1/11/15)
NEWS OPERATIONS MANAGER:
WCAU-TV, Philadelphia, PA: (relisted 1/11/15)
WJLA-TV, Washington, DC (listed 2/15/15)
Obituary:
101 years old, and only two bad days last weekend. That's pretty good. And that's how Raycom's VP of News, STEVE ACKERMANN, described the life (and death) of his mother, HELEN ACKERMANN, who died Friday at the above mentioned age of 101. A memorial service will be held Monday (3/2/15) morning in Dallas with the funeral in New Iberia, LA, on Tuesday. I had the pleasure of dinner with Helen and Steve a few years ago and she was delightful. Click here to learn more about her, and click here to send Steve a note of condolence.
Situations Wanted:
We offer a free situations wanted ad to news managers who are out of work and looking for a new opportunity. If you'd like to state your case to a well targeted audience, email me an item (max. 150 words). You may include a link to a website, an email address, and a photo. You must include your name. I'll run it for one week. I don't represent or endorse those listed, but merely trying to help.
Names in the News…and other things:
Sinclair has promoted STAN HEIST from News Talent Manager to Director of News Training and Professional Development. The memo says: "In this new role, Stan will focus on expanding producer academies, storytelling workshops, best practices, on-line training and developing a newsroom leaders program."
Former Hartford and Albany (NY) News Director PAUL LEWIS checked in this week to let me know that doctors tell him he's clear of throat cancer after a series of treatments last summer. Paul has been working for a philanthropic foundation for the past five years but continues to coach a handful of reporters and anchors. He'd be happy to hear from old TV friends at: paulericlewis@gmail.com
General Manager News:
This week brings the largest amount of General Manager changes in the brief time we've tried to chronicle those moves.
OUT: KEVIN HALE at KTTV-TV in Los Angeles. He's retiring later this year after 11 years at this FOX o-and-o. He previously ran FOX stations in Phoenix and Memphis. The Los Angeles Times has more here.
IN and OUT: At Boston's WHDH-TV, PAUL MANGES was promoted to GM from Director of Sales, replacing ROBERT "BUBBA" BURNES who just took that job last June.
IN: Two new General Managers in St. Louis. MIKE MURPHY leaves Birmingham's WBMA-TV after 12 years to become GM for Meredith's KMOV-TV in St. Louis. And former Magid consultant and Hearst and Gannett executive MARV DANIELSKI has been promoted from station manager to GM for Gannett's KSDK-TV.
OUT: ARDYTH DIERCKS (who was once GM at KSDK) is leaving WATN-TV in Memphis after just two years at the helm of this Nexstar owned ABC affiliate. She's a former GM in Washington, DC, Miami, and Austin, TX.
IN: CHRIS MUSIAL, former ND and then GM for WIVB-TV in Buffalo, has been named GM for WBBZ-TV there, the Me-TV affiliate. Chris retired from WIVB in 2013. More in this article.
IN: MARK OVERSTREET is the new GM for Nexstar's WZDX-TV, the FOX affiliate in Huntsville, AL.
IN: Another News Director becomes GM, this time at News Press & Gazette's KMIZ-TV in Columbia, MO, where CURTIS VARNS is being promoted. He's been ND here for 16 years and worked at this ABC station for 20 years. Here's the memo announcing the promotion from NPG's COO MIKE MEARA. NPG now has at least FIVE general mangers who were news directors at one point in their careers.
Our Full List of ND Openings:
If you know of any additions/deletions/updates, please email me at: rick@rickgevers.com
Here is my list of stations with open ND jobs, as of Sunday, March 1, 2015.
WPIX-TV 220 E. 42nd Street New York NY 10017
KABC-TV 500 Circle Seven Drive Glendale CA 91201
KWHY-TV 4975 W. Pico Blvd Los Angeles,CA 90019 *
KNXV-TV 515 N. 44th St. Phoenix AZ 85008
WLTV 9405 NW 41st St. Miami FL 33178
KCEC-TV 777 Grant St. #110 Denver CO 80203 *
KMGH-TV 123 Speer Blvd. Denver CO 80203
Central Florida News 13, 20 N. Orange Ave. Suite 13 Orlando FL 32801
WOIO/WUAB-TV 1717 E. 12th St. Cleveland OH 44114
KSDK-TV 1000 Market St. St. Louis MO 63101
KATU-TV 2153 NE Sandy Boulevard Portland OR 97232
KENS-TV 5400 Fredericksburg Road San Antonio TX 78229
KUTV 299 S. Main St. #150 Salt Lake City UT 84111
WOOD-TV 120 College SE Grand Rapids MI 49503
WWL-TV 1024 North Rampart St. New Orleans 70116
WTEN-TV 341 Northern Blvd. Albany NY 12204
KJRH-TV 3701 South Peoria Avenue Tulsa OK 74105
WBIR-TV 1513 Hutchison Ave Knoxville TN 37917
WOWK-TV 555 Fifth Ave. Huntington WV 25701
WACH-TV 1400 Pickens St. Columbia SC 29201
WJCL/WGTS 1375 Chatham Parkway Third Floor Savannah, GA 31405
WFFT-TV 3707 Hillegas Rd. Ft. Wayne IN 46807
WDAZ-TV 2220 S. Washington Grand Forks, ND 52801
KTVL-TV 1440 Rossanley Dr. Medford OR 97501
KMVT/KSVT-TV 1100 Blue Lakes Blvd. North Twin Falls, ID 83301
WBUP/WBKP-TV 1705 Ash Street Ishpeming MI 49849
* Spanish language station