March 17, 2011 UPDATE:
Two major market ND changes today, both within the Post-Newsweek Group.
DEBORAH COLLURA, Post-Newsweek's VP/News, has been promoted to VP/Managing Director of News for Post-Newsweek and will oversee the news department for KPRC-TV, the company's NBC affiliate in Houston.  Deb's been VP/News since July, 2004, and had been ND for PNS's WDIV-TV (NBC) in Detroit from 1997 until her promotion.  She's also been an ND in Miami and Minneapolis, and has also worked in Sacramento, St. Louis, and Rockford, Illinois.  At KPRC, Deb replaces RICK McFARLAND who returned to his former role as Assistant ND earlier this year.
Meanwhile, KIM VOET has been promoted to ND at WDIV.  She's first joined WDIV in 1997 as a producer.  She was promoted to Nightside EP, EP of Special Projects, Senior Executive Producer, and then Assistant News Director.  She earlier worked at WKBD-TV in Detroit, as well as in St. Louis, at two different stations in the Greensboro-Winston Salem market, and in Columbia, MO. Kim essentially replaces Deb Collura, who's been the interim ND there since BOB ELLIS was promoted to GM of sister station WJXT-TV in Jacksonville almost two years ago.
We'll have more on these changes, and details about a former ND moving into a GM's chair, as well as some other moves in our regular weekly newsletter later this week.
**** **** ****
Greetings:
We're a little delayed by travel this week, but lots going on.
There are THREE new ND openings, with TWO 'new' NDs to report, though both the 'new' NDs have had multiple ND jobs during their careers.
That brings our count of open ND jobs to 30.
Also this week, we welcome Beat the Traffic back as an advertiser.  If you're headed to NAB, plan on paying them a visit to see the latest.  And we're got a repeat of an ad for an Illinois ND opening.  There are some new news management jobs open (all in top 25 markets) in our list of Other News Management Openings.  And there are lots of items in Names in the News, some good, too many bad, most involving names you'll probably recognize.
That's all below, after this week's changes:
New News Director Openings:
KTVX-TV, Salt Lake City, UT…PAT LIVINGSTON has left his Newport TV owned station after just over a year as ND.  He's headed to WPBN/WTOM-TV in Traverse City, MI.  More on that below.
WCIV-TV, Mt. Pleasant, SC (Charleston, SC, market)…JIM CHURCH is being transferred within Albritton to become the head of technology and operations for KATV in Little Rock.   His title at WCIV was VP News and Operations.  Jim went to Charleston from Albritton's WJLA-TV in Washington, where he was VP/Operations and Technology.  He's also been an ND in Tampa, Jacksonville, FL, Chattanooga, and Wilkes-Barre Scranton, PA.
WDAZ-TV, Grand Forks, ND…CASSIE WALDER is leaving to follow her boyfriend, who's been transferred by the Air Force to the Washington, DC, area.  Cassie has been at this Forum Communications owned station for ten years, has been ND since October, 2004, and also anchors.  WDAZ is an ABC affiliate.
Newly Named News Directors:
WVLT-TV, Knoxville, TN…veteran news director LENA SADIWSKYJ returns to a newsroom with the title of VP/News for this Gray Communications owned station.  Lena's been an ND in Shreveport, Tucson, Orlando (two stations), and has worked in Dallas, Phoenix, Birmingham, and Columbia, MO, where she was on the faculty of the University of Missouri School of Journalism.  She's also worked in Toronto and Halifax in her native Canada.  Most recently she's been been Editor in Chief for a mobile app, Taptu.  At WVLT, she replaces STEVE CRABTREE who will leave this CBS affiliate after eleven years as ND.
WPBN/WTOM-TV, Traverse City, MI…as noted above, PAT LIVINGSTON will be the next ND for this Barrington Broadcasting owned NBC station.  He once served as the interim ND there while he was the VP/News for station owner Barrington Broadcasting.  In addition to his time as ND in Salt Lake City, Pat's been an ND in Youngstown, Peoria, and Toledo.  At WPBN/WTOM, he replaces GREG BALDWIN who left the station last month to return to Schurz Broadcating as EP for WDBJ-TV in Roanoke.
**** ***** ****
HELP WANTED ADS: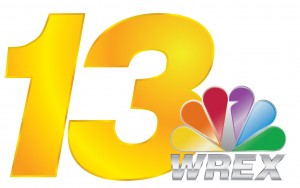 News Director, WREX-TV, Rockford, IL
We are looking for a dynamic newsroom leader to take our team to the next level.
WREX in Rockford, IL seeks a News Director to help guide our news department to new heights of journalistic and ratings success. We produce five daily newscasts and the strongest TV web content in the market. This is an exciting opportunity to join a great team.
The successful candidate will be responsible for establishing and maintaining market leading standards for newsroom operations and content. Other duties include hiring, coaching, supervising and evaluating news personnel as well as preparation and administration of newsroom budgets and capital requests. Reporting to the VP/GM, the News Director is expected to work closely with other department managers to achieve the company's overall performance goals.
A minimum of 8 years television news management experience and a college degree in broadcast journalism is preferred. The successful candidate must be able to demonstrate strong working knowledge of community issues and needs, as well as sound journalistic principles, and must have the ability to make fast, accurate journalistic and logistical judgments.
If you have a passion for excellence and a burning desire to lead the best local broadcast news operation in Rockford, IL we want to hear from you.
WREX offers a competitive traditional benefits package plus health club membership and an HDTV purchase program.
Please send your resume to:
John Chadwick
Vice-President, General Manager
WREX
P.O. Box 530
Rockford, IL 61105
or via email to: jchadwick@wrex.com
WREX Television, LLC is an Equal Opportunity Employer
**** ***** ****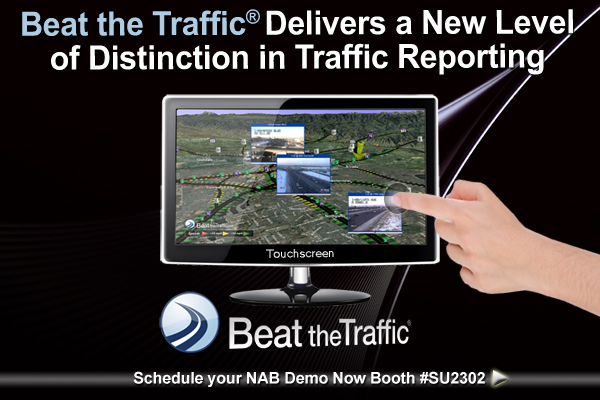 **** ***** ****
Other News Management Openings:
Assistant News Director:
WCCO-TV, Minneapolis, MN (listed 2/12/11)
KSDK-TV, St. Louis, MO (new listing this week)
WVIT-TV, Hartford/New Haven, CT (relisted 1/30/11)
KMBC-TV, Kansas City, MO (relisted 2/18/11)
WISN-TV, Milwaukee, WI (listed 2/18/11)
WSJV-TV, South Bend/Elkhart, IN (position relisted 2/25/11)
KREM-TV, Spokane, WA (relisted 1/1/11)
KTIV-TV, Sioux City, IA (relisted 2/25/11)
Executive News Producer:
KYW-TV, Philadelphia, PA (new listing this week)
KIRO-TV, Seattle, WA (PM EP, relisted 2/18/11)
KPHO-TV, Phoenix, AZ (listed 2/12/11)
KTXL-TV, Sacramento, CA (PM EP, new listing this week)
KXTV, Sacramento, CA (listed 2/25/11)
WTVD-TV, Raleigh/Durham, NC (relisted 3/4/11)
WXIN-TV, Indianapolis, IN  (relisted 2/18/11)
WVIT-TV, Hartford/New Haven, CT (listed 2/18/11)
WCPO-TV, Cincinnati, OH (Morning EP, relisted 2/18/11)
WTMJ-TV, Milwaukee, WI (Special Projects EP, listing revised 1/14/11)
WBRC-TV, Birmingham, AL (relisted 2/6/11)
WXII-TV, Winston-Salem, NC (Morning EP, listed 1/28/11)
KSLA-TV, Shreveport, LA (Morning EP, relisted 1/14/11)
WBRZ-TV, Baton Rouge, LA (listed 2/6/11)
KRNV-TV, Reno, NV (relisted 1/14/11)
Special Projects Producer:
WSVN-TV, Miami, FL (listed 2/12/11)
KTNV-TV, Las Vegas, NV (listed 1/30/11)
Managing Editor:
KTVU-TV, Oakland/San Francisco, CA (relisted 1/14/11)
WJAR-TV, Providence, RI (relisted 1/14/11)
**** ***** ****
Names in the News:
Congratulations to one-time ND KEN SELVAGGI who continues to move up the GM ranks.  He's the new GM for Raycom's WAVE-TV in Louisville.  It's a return to Louisville for Ken, who earlier in his career was a special projects producer at WHAS-TV there.  He's currently the GM for Raycom's WSFA-TV in Montgomery, AL.  Ken has been a GM in Topeka, and an ND at several stations in West Virginia.  He's also worked in Pittsburgh.
At KHBS/KHOG in Fayetteville, AR, life-long area resident MELISSA KELLY has been promoted to Assignment Manager.  She's been anchoring the morning news since 2008, reported for six years before that, and joined the station in 2002 as an associate producer.  KHBS/KHOG are the ABC and CW affiliates, and are owned by Hearst.
Longtime broadcaster PAUL DAVIS in on the mend from prostate cancer surgery.  Many of you know Paul, a former ND and anchor in Champaign, IL, and a longtime ND in Chicago (WGN-TV) and Boston (WLVI-TV). He's also a past president of both RTNDA and SPJ, and is a frequent trainer for young broadcasters at conferences around the country.  He's moving from California to live in an independent living facility in Champaign.  Paul would welcome your email: pmdpmd2@aol.com.
I'm sorry to report that another veteran newsman, PAT CASEY, has been moved to hospice care, and a fund has been set up to help his family..  We told you just a few weeks ago that Pat had stepped down as ND for WKEF/WRGT-TV in Dayton to continue his battle against brain cancer.  Pat's also a former ND in Cincinnati and Portland, ME, and also worked in Washington, DC, Baltimore, and Los Angeles.. Your thoughts and prayers are welcome, as is a card to:
Pat Casey
c/o Hospice of Cincinnati
7695 5-Mile Road
Cincinnati OH 43230
If you're able to assist his family, a fund has been established.  Your generous contribution should be mailed to:
Casey Family Fund
Fifth Third Bank
2632 Erie Avenue
Cincinnati, OH 45208
The father of one-time ND, GM, and RTNDA Chairman LUCY HIMSTEDT died suddenly last month.  HICKEY HIMSTEDT was 79 and died in his native Arkansas.  More here.  Lucy was an ND in Jonesboro, AR, and Montgomery, AL, and a GM in Evansville, IN, and of course served as RTNDA Chairman.  She's now Director of University Relations for the University of Evansville.  Your kind note can be sent to: lh133@evansville.edu
Finally, on a cheerier note, please join me in wishing former ND JOHN EMMERT well on his upcoming retirement.  John's been Managing Editor for WRTV in Indianapolis since 2009.  He served as ND for WINK-TV in Ft. Myers (twice) and WPEC-TV in West Palm Beach.  John began his career in sports in Waterloo, IA, moved to Miami (where we worked together at WCKT-TV, now WSVN-TV) and also worked in Detroit and Cleveland, as well as for NBC News in New York.  He plans to move to Las Vegas, and I suspect a lot of golf is in his future.  He leaves WRTV later this month, so you have time to send him a note at: johnemmert@pnwnet.com
**** ***** ****
The Full List:
To the best of my knowledge, here is the list of stations with open news director jobs, as of Saturday, March 12, 2011.
If you know of any additions/deletions/changes/updates, please email me at: rick@rickgevers.com
KMEX-TV 5999 Center Dr.                                  Los Angeles CA 90045  **
KPRC-TV 8181 SW Freeway                              Houston TX 77074
KOIN-TV   222 SW Columbia St.                      Portland OR 97201
WSOC-TV 1901 North Tryon St.                       Charlotte NC 28206
WNCN-TV 1205 Front St.                                   Raleigh NC 27609
WRTV 1330 N. Meridian St.                              Indianapolis IN 46202
WTNH/WCTX-TV 8 Elm St.                              New Haven CT
KTVX-TV 2175 W. 1700 South                     Salt Lake City UT 84104
KABB-TV 4335 NW Loop 410                            San Antonio TX 78229
News 8 Austin 1708 Colorado St.                      Austin TX 78701
KATV 401 Main St.                                               Little Rock AR 72201
WTEN-TV    341 Northern Blvd.                        Albany NY 12204
KOKI-TV 2625 S. Memorial                               Tulsa OK 74129
WKEF/WRGT-TV 45 Broadcast Plaza            Dayton OH 45408
KMSB-TV     1855 N. 6th Ave.                             Tucson AZ 85705
KVOA-TV 209 W. Elm St.                                    Tucson AZ 85705
WNWO-TV   300 S. Byrne Rd.                           Toledo OH 43615
KVEO-TV    349 N. Expressway                         Brownsville TX 78521
WJAC-TV   49 Old Hickory Lane                      Johnstown PA 15905
WCIV-TV 888 Albritton Blvd.                    Mt. Pleasant SC 29464
WSHM-TV One Monarch Place #300            Springfield MA 01144
KVAL-TV   4575 Blanton Road                          Eugene OR 97405
WREX-TV 10322 W. Auburn Rd.                Rockford IL 61105  (see ad above)
KTKA-TV   2121 SW Chelsea Dr.                       Topeka KS 66614
KIMT-TV 112 N. Pennsylvania Ave.                 Mason City IA 50401
WCJB-TV 6220 NW 43rd St.                              Gainesville FL 32653
KSWT-TV 1301 Third Ave.                                  Yuma AZ 85364
WDAZ-TV 2220 S. Washington                  Grand Forks ND 52801
KGNS-TV   120 W. Delmar Blvd.                       Laredo TX 78045
KFBB-TV   3012 Highwoods Blvd.                    Great Falls MT 59403
** Spanish language station