Greetings:
It's been a good week for the THREE people who were hired this week as news directors. And to the best of my knowledge, there were NO openings, bringing our count of news director openings to 24.
We have THREE paid help wanted ads this week, two for EP jobs in medium markets.
There are lots of items in Names in the News, as well as in our GM section.
And…good luck with your basketball brackets next week if you're in to such things!

New News Director Openings:
I'm not aware of any new openings. If you are, please let me know!
Newly Named News Directors:
KUTV, Salt Lake City, UT…MIKE GARBER heads west to become ND for this Sinclair owned CBS affiliate. He most recently spent two years as ND for CBS's KTVT in Dallas/Ft. Worth. Mike told me he's happy to join a #1 operation in one of the most beautiful spots he could imagine, adding he took his kids to school almost every day and took his wife to Spain to celebrate their 20th and is happy to be back in the business. He's a former ND in West Palm Beach, Jacksonville, FL, and Columbia, SC. Mike began his career as a sports producer for stations in Tampa and San Francisco. In Salt Lake, he replaces LEE ELDRIDGE who left in January after just over 1 1/2 years.
KVII-TV, Amarillo, TX…AMY SULLIVAN receives a promotion within Sinclair Broadcasting as she gets her first ND job at this ABC affiliate. Amy is currently an EP for sister-Sinclair station KTUL-TV in Tulsa. She's also worked as a producer for another Tulsa station, and for stations in Wichita and Alexandria, LA. Amy replaces RYAN HAZELWOOD who left in December after 4 1/2 years as ND here.
KTEN-TV, Denison, TX…MARK FARRELL returns to this Lockwood Broadcasting owned NBC affiliate. He was the ND here until May, 2012, before leaving for a series of management jobs in Austin, TX, Jacksonville, FL and Orlando. He replaces TOM CRESPO who'd been both ND and anchor here. Tom remains at the station.
Paid Help Wanted Ads: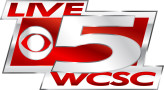 PM Executive Producer, WCSC-TV, Charleston, SC:
WCSC (CBS) Live 5 News, the dominant number one TV station in beautiful Charleston, South Carolina, has a rare opening for an experienced afternoon/evening Executive Producer.
We need an independent leader who can execute research-based strategy, aggressively pursue breaking news, coach a team of eager and experienced producers, and deliver measurable ratings growth.
Our ideal candidate:
Has at least two-years' experience as an Executive Producer and/or five years as a producer
Must be able to work flexible hours
Possesses the creative, critical eye of a "Show Doctor" who can deliver visually compelling show production
Knows the importance of delivering highly promotable stories with strong viewer benefit
Coaches excellent writing and copy editing
Understands the importance of maintaining high journalistic and ethical standards
Builds strong collaboration among producers, reporters, anchors and directors
Please apply online by clicking here.
EOE-M/F/D/V.

Executive Producer, WPTA-TV, Ft. Wayne, IN:
WPTA-TV in Fort Wayne, Indiana, is a highly successful, legacy station with a rare opportunity for an energetic and creative leader.
This senior position, functioning as the hub of our news organization, will serve as a
primary editorial decision maker for our TV, Web, mobile and social networking
platforms. We're seeking an experienced producer who can handle day-to-day needs, including breaking news.
WPTA-TV operates the ABC and NBC affiliates serving the market. We produce a combined 51 hours of news per week from our state-of-the art news center. This person will oversee and be in regular contact with all involved in our news-gathering and delivery processes, will weigh the full editorial possibility of every story and make decisions on how they will be disseminated. Candidates must have a proven producing record. Strong communication skills and leadership qualities are required.
Northeastern Indiana offers a low cost of living, affordable homes, beautiful lakes and great sports. You can make your mark here, and you will. Click here to learn our story.
Submit cover letter and resume with references, plus online links, to:
Jonathan Shelley, News Director, at: jshelley@wpta21.com.
Please indicate how you learned of the job.
WPTA is part of the QMI Broadcast Group, a family-owned company. Throughout QMI, positions are available for candidates with all levels of experience and the advancement you are seeking. Visit www.careersatquincy.com for links to all stations and opportunities.
WPTA-TV provides a competitive compensation and benefits plan
WPTA-TV is an Equal Opportunity Employer
Executive Producer/Show-runner, Tegna, Denver, CO:
Have you produced LIVE TV?
Are you addicted to everything from news to pop culture?
Are you actively involved in social media?
We're looking for an EP/Showrunner for a live, daily multi-platform news and entertainment show.
This person should have worked in live, local, network or cable news PLUS syndicated or National TV Shows and IS ABLE TO WORK IN DENVER.
This person needs to thrive in a live environment where things are happening and changing at every moment.
Must understand social media and how to delve into a story that is trending
Understands how to synthesize a story and capture it in a compelling way
Must understand how to work with a variety of talent. Navigate multi on-camera hosts to guide them to engage the audience and illicit a response
Is a strong, positive leader to a large staff
Must possess the ability to change the course of a live show on a dime – while staying calm and in charge
Thrives on unscripted, opinionated Television – someone who's not afraid to change the way a story is delivered.
Endless Energy, Enthusiasm, Super Smart and a Team Player will best describe this EP/Show-runner
Send resumes to Lisa Kridos via an email to: Lisa.kridos@gmail.com
Other News Management Openings:
ASSISTANT NEWS DIRECTOR:
WMAQ-TV, Chicago, IL (relisted 1/8/17)
WFAA-TV, Dallas, TX (listed 1/22/17)
WXYZ-TV, Detroit, MI (relisted 2/5/17)
KMOV-TV, St. Louis, MO (new listing this week)
KJRH-TV, Tulsa, OK (relisted 2/5/17)
KEZI-TV, Eugene, OR (relisted 2/26/17)
KTUU-TV, Anchorage, AK (relisted 2/19/17)
EXECUTIVE PRODUCER:
WFAA-TV, Dallas, TX (AM EP, relisted 2/26/17)
WGCL-TV, Atlanta, GA (AM & PM EPs, listing revised 1/22/17)
WFLA-TV, Tampa, FL (AM EP, new listing this week)
KWGN-TV, Denver, CO (PM EP, listed 2/19/17)
KMOV-TV, St. Louis, MO (AM & PM EP, listing revised 2/26/17)
KPTV, Portland, OR (relisted 2/26/17)
WRTV, Indianapolis, IN (Dayside EP, relisted 2/5/17)
WBNS-TV, Columbus, OH (Dayside EP, listing revised 1/22/17)
WPTV, West Palm Beach, FL (AM EP, listing modified 2/5/17)
KLAS-TV, Las Vegas, NV (AM EP, relisted 1/8/17)
WFMY-TV, Greensboro, NC (PM EP, relisted 2/5/17)
WREG-TV, Memphis, TN (relisted 1/22/17)
KJRH-TV, Tulsa, OK (AM EP, relisted 2/5/17)
WFTX-TV, Ft. Myers, FL (AM EP, relisted 2/5/17)
KGUN-TV, Tucson, AZ (AM EP, listed 2/12/17)
WCBD-TV, Charleston, SC (listed 1/8/17)
WCSC-TV, Charleston, SC (new listing this week, see ad above!)
WTXL-TV, Tallahassee, FL (relisted 2/5/17)
WPTA-TV, Ft. Wayne, IN (new listing this week, see ad above!)
Obituary:
MIKE McCARVILLE, a longtime Oklahoma newsman who once served as the Assistant ND for KWTV in Oklahoma City, has died after a long illness. He was 76. More in this obituary.
Names in the News:
We told you in an UPDATE on Tuesday that BILL MONDORA was joining Nexstar as head of its Washington, DC bureau. Bill most recently was the ND for Fox's KTTV in Los Angeles. You may more likely remember him for a 24 year career at CBS News, including a long run as head of the network's Newspath service. Bill also worked on the desk in Orlando and Oklahoma City, and worked as a radio reporter in Oklahoma City.
ANDRE BROOKS joins WGCL-TV, Meredith's CBS affiliate in Atlanta, as the morning executive producer. Andre's also worked in Denver, Dallas, San Diego, Dayton, Norfolk, Jacksonville, and Reno, NV.
CHRIS FORD has been promoted to Assistant News Director for Nexstar's WFLA-TV in Tampa. He joined the station a few months ago as an EP. Chris is a former ND in Rochester, NY, and has held a number of other jobs in the business, as you'll see on his Linkedin page.
Congratulations to second-generation broadcaster MATTHEW ANTONITIS who joins KOAT-TV in Albuquerque as an executive producer. He's been a producer for KRIV-TV in Houston and has also worked in Minneapolis and Sioux City. Matt's dad is longtime GM and News Director MARK ANTONITIS, who began his career as a photographer and also worked at Frank Magid.
General Manager News and Notes:
We told you earlier this week of the approaching (his word) 're-wiring' for BRIAN BRACCO, currently the GM for Scripps' KSHB-TV in Kansas City. He's held that job a little over four years, and spent 20+ years with Hearst, first as ND for KMBC-TV in Kansas City then as VP/News for the company. He's a former ND in Columbus, OH, and Birmingham, and also worked in Wichita. Take a moment to enjoy the classy note he sent to his staff.
Nexstar Media has named new General Managers in Little Rock and Odessa/Midland, TX.
Not to be outdone, Gray Television named four new General Managers in Davenport, IA, Lincoln, NE, Marquette, MI, and Parkersburg, WV.
Our Full List of Open ND Jobs:
Here is my list of stations with open ND jobs, as of Sunday, March 12, 2017.
If you know of any additions/deletions/updates, please email me at: rick@rickgevers.com
KTVU-TV 2 Jack London Square NW Oakland, CA 94607
WUSA-TV 4100 Wisconsin Ave NW Washington DC 20016
KDEN-TV 2851 S. Parker Road Suite 1130 Aurora, CO 80014
WNCN-TV 1205 Front St. Raleigh, N.C., 27609
WSMV-TV 5700 Knob Rd, Nashville, TN 37209
WJAR-TV 23 Kenney Dr, Cranston, RI 02920
WIVB-TV, 2077 Elmwood Ave. Buffalo, NY 14207
KJRH-TV 3701 S Peoria Ave. Tulsa, OK 74105
KOTV 303 N. Boston Ave Tulsa, OK 74103
KSNW-TV 833 N Main St. Wichita, KS 67203
WOWK-TV 555 5th Ave, Huntington, WV 25701
KOLD-TV 7831 N Business Park Dr, Tucson, AZ 85743
WICS-TV 2680 East Cook St. Springfield, IL 62703
WCBD-TV 210 W Coleman Blvd, Mt Pleasant, SC 29464
WNDU-TV 54516 IN-933, South Bend, IN 46637
WCTI-TV 225 Glenburnie Drive New Bern, NC 28560
KWQC-TV 805 Brady St, Davenport, IA 52803
WVNS-TV 141 Old Cline Road, Ghent, WV 25841
WNCT-TV 3221 Evans St, Greenville, NC 27834
KYTX-TV 2211 ESE Loop 323. Tyler, TX 75701
KVAL/KMTR-TV 4575 Blanton Rd, Eugene, OR 97405
KBJR-TV 246 South Lake Ave. Duluth MN 55802
WGFL-TV 1703 NW 80th Blvd. Gainesville, FL 32606
WTOK-TV 815 23rd Ave. Meridian MS 39301