Greetings:
Good news for FOUR news managers as they accepted new news director jobs this tteek. And the ONE opening was created by a promotion within Hearst.  So our count of open ND jobs now stands at 26.
Among our THREE obituaries includes one for a man who spent 27 years at the same station as a news director.  There are TWO items in Names in the News, and TWO General Managers changing jobs.  And we've re-freshed our list of Other News Management Openings.
By the way, we're less than a month away from the NAB conference in Las Vegas. I'll hope to see many of you there.
Until then…read on!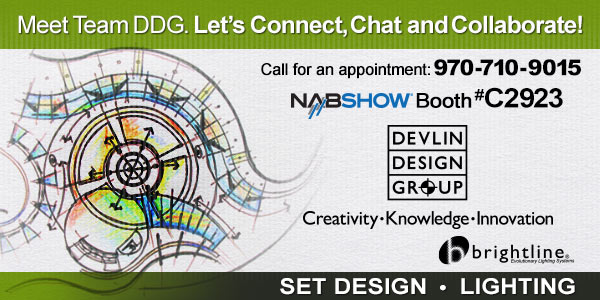 New News Director Openings:
WPTZ-TV, Plattsburgh NY/Burlington, VT…SINAN SADAR has been promoted within Hearst to become news director of WJCL-TV in Savannah, GA. He spent more than six years as ND of this NBC affiliate. More on his new job below.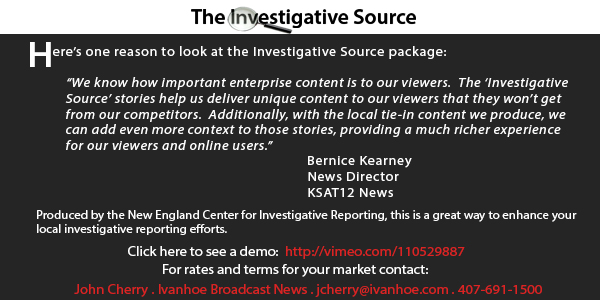 Newly Named News Directors:
KNXV-TV, Phoenix, AZ…CHRIS KLINE was upped to News Director this week for this Scripps owned ABC affiliate. He's worked there for eight years, beginning as a reporter, then moving to web producer, to executive producer, and to Director of New Media. Before joining KNXV, he worked as a convergence journalist for the local paper and for CNN's Crossfire in Washington. Chris replaces PAT COSTELLO who left last month (right after the Super Bowl) to return to Seattle where he is now ND for KOMO-TV. Pat spent two years as ND here.
WOIO/WUAB-TV, Cleveland OH…we told you earlier this week about FRED D'AMBROSI's new job as ND for the Raycom owned duopoly. It's a return to Cleveland, who produced for WKYC-TV earlier in his career. Since his days at WKYC, he worked as an EP in Pittsburgh, and a news director in Milwaukee, San Diego, and Washington, DC. Fred's also worked in Green Bay and Columbia, MO. The news release is here. Fred replaces DAN SALAMONE who left in January after nine years as ND to find "a new challenge."
WJCL-TV, Savannah, GA…as mentioned above, SINAN SADAR is already on the job as the new ND for this newly-acquired-by-Hearst ABC affiliate. Sinan spent more than six years as ND for WPTZ-TV in Plattsburgh, NY, and four years as the Ass't, ND for Hearst's KOAT-TV in Albuquerque, NM. Sinan has also worked in Houston (two stations), Cleveland, Albany, NY, and Syracuse. He replaces JULIE EISENMANN who left earlier this year (after 3+ years as ND here) for the Assistant ND job at WXIA-TV in Atlanta.
WGGB-TV, Springfield, MA…PATIENCE HETTRICK moves from sister-Meredith station WFSB-TV in Hartford (where she was the Assistant News Director) to become ND for this ABC affiliate…which also runs a FOX affiliate on a digital channel and a CBS affiliate on a lower power station. Patience replaces DAVE WARD who will be the Assistant ND for this unique operation. JIM TORTORA, who had been VP/News and Station manager for the ABC/FOX parts of the operation, has left. More in this article.
Other News Management Openings:
ASSISTANT NEWS DIRECTOR:
WBZ-TV, Boston, MA (relisted 1/11/15)
WFTS-TV, Tampa, FL (relisted 3/7/15)
KSHB-TV, Kansas City, MO (relisted 3/7/15)
EXECUTIVE NEWS PRODUCER:
WCAU-TV, Philadelphia, PA (relisted 1/11/15)
KXAS-TV, Ft. Worth/Dallas, TX (listed 3/1/15)
WFAA-TV, Dallas, TX (relisted 2/22/15)
WFXT-TV, Boston, MA (relisted this week)
WJLA-TV, Washington, DC (2 positions, Dayside & Weekend, listed 1/18/15)
KPRC-TV, Houston, TX (listed 1/3/15)
KNXV-TV, Phoenix, AZ (listed 2/7/15)
WTVJ-TV, Miami, FL, (listed 2/1/15)
KDVR-TV, Denver, CO (Morning EP, listed 1/26/15)
KOVR-TV, Sacramento, CA (PM EP, relisted this week)
KXTV, Sacramento, CA (2 openings, listing revised this week)
WCNC-TV, Charlotte, NC (AM EP, listed 1/18/15)
WSMV-TV, Nashville, TN (Morning EP, relisted 2/1/15)
WTMJ-TV, Milwaukee, WI, (AM EP, PM EP & Spec. Projects, relisted 1/11/15)
WIAT-TV, Birmingham, AL (relisted 2/15/15)
WGHP-TV, Greensboro/High Point, NC (Morning EP, relisted 3/7/15)
WIVB-TV, Buffalo, NY (relisted 2/1/15)
WDTN-TV, Dayton, OH (Digital EP, listed 3/1/15)
WMTW-TV, Portland, ME (AM EP, relisted 1/11/15)
WCYB-TV, Tri-Cities, TN (relisted 1/11/15)
WTXL-TV, Tallahassee, FL (relisted 1/18/15)
ASSIGNMENT MANAGER:
WGCL-TV, Atlanta, GA (listed 2/22/15)
Central Florida News 13, Orlando, FL (relisted 1/18/15)
MANAGING EDITOR:
WFXT-TV, Boston, MA (relisted this week)
NEWS OPERATIONS MANAGER:
WCAU-TV, Philadelphia, PA: (relisted 1/11/15)
WJLA-TV, Washington, DC (listed 2/15/15)
Obituaries:
BOB GAMBLE, who spent 27 years as news director for Channel 6 here in Indianapolis (from 1959-1986, with the call letters first WFBM-TV and then WRTV) died Saturday, March 5th, at the age of 89. Bob was a past president of (then) RTNDA, and also worked in Albert Lea, MN, Lincoln, NE, and Oklahoma City. After his retirement in 1986, he and his wife designed, built, and operated a kennel in a small town northeast of Indianapolis. More in this obituary.
DICK CREW, who spent five years as the Executive Producer of the nationally syndicated version of Evening Magazine (the local version was known as PM Magazine) died of lymphoma last month at the age of 72. After leaving Evening Magazine, he started his own production company and later earned a PhD and taught at the University level for the rest of his career. You can learn more about his life and career by clicking here to read a detailed obituary of his life.
Our sympathy to former news director JACK PAGANO on the loss this week of his mother. KATHLEEN BUSCEMI died March 5th at the age of 77. We told you last summer that Jack was leaving his ND gig at WAKA-TV in Montgomery after just a month on the job so he could take care of his mother. Her full obituary is here. And I'm told that she is related, by marriage, to the family of actor STEVE BUSCEMI.
Situations Wanted:
We offer a free situations wanted ad to news managers who are out of work and looking for a new opportunity. If you'd like to state your case to a well targeted audience, email me an item (max. 150 words). You may include a link to a website, an email address, and a photo. You must include your name. I'll run it for one week. I don't represent or endorse those listed, but merely trying to help.
Names in the News…and other things:
One of the more interesting moves this week was that of BOB SULLIVAN, who left Scripps, where he was Vice President of Programming, for Gannett, and a similar position with the title of Senior Vice President of Programming. Bob's previously worked for Gannett in a number of markets: as a GM in Washington, both ND and Station Manager in Phoenix, as ND in Jacksonville, FL and assistant ND in Denver. He also ran the Arizona Super Bowl committee for the 2008 game and owned his own consulting business. The Gannett news release is here.
ROB DEW has been promoted to Assistant News Director for WOLO-TV in Columbia, SC. He had been the executive producer there and first joined the station in 2005 as a producer.
General Manager News:
JAMES "JAMIE"AITKEN has been named GM of Tribune's KDAF-TV in Dallas. It's a return to the Metroplex for him. He previously was President/GM of the now-shuttered Texas Cable News, and had been Program Director for co-owned WFAA-TV there. Most recently he's been the GM of KREM-TV in Spokane, WA. He's also worked in Phoenix.
Tribune also made a GM move in Hartford/New Haven, bringing JON HITCHCOCK back to the market as GM of WTIC/WCCT-TV in Hartford. He spent 17 years at WTNH/WCTX-TV in New Haven before leaving in 2009 to run CBS's KYW-TV in Philadelphia.
Our Full List of ND Openings:
Here is my list of stations with open ND jobs, as of Saturday, March 14, 2015.
If you know of any additions/deletions/updates, please email me at: rick@rickgevers.com
WPIX-TV 220 E. 42nd Street New York NY 10017
KABC-TV 500 Circle Seven Drive Glendale CA 91201
KWHY-TV 4975 W. Pico Blvd Los Angeles,CA 90019 *
WLTV 9405 NW 41st St. Miami FL 33178 *
KCEC-TV 777 Grant St. #110 Denver CO 80203 *
KMGH-TV 123 Speer Blvd. Denver CO 80203
Central Florida News 13, 20 N. Orange Ave. Suite 13 Orlando FL 32801
KSDK-TV 1000 Market St. St. Louis MO 63101
KATU-TV 2153 NE Sandy Boulevard Portland OR 97232
KENS-TV 5400 Fredericksburg Road San Antonio TX 78229
KUTV 299 S. Main St. #150 Salt Lake City UT 84111
WOOD-TV 120 College SE Grand Rapids MI 49503
WWL-TV 1024 North Rampart St. New Orleans 70116
WTEN-TV 341 Northern Blvd. Albany NY 12204
KJRH-TV 3701 South Peoria Avenue Tulsa OK 74105
WBIR-TV 1513 Hutchison Ave Knoxville TN 37917
WOWK-TV 555 Fifth Ave. Huntington WV 25701
KHQ-TV 1201 W. Sprague Ave. Spokane WA 99201
WACH-TV 1400 Pickens St. Columbia SC 29201
WPTZ-TV 5 Television Drive Plattsburgh NY 12901
WFFT-TV 3707 Hillegas Rd. Ft. Wayne IN 46807
WDAZ-TV 2220 S. Washington Grand Forks, ND 52801
KMIZ-TV 501 Business Loop 70 East Columbia MO 65201
KTVL-TV 1440 Rossanley Dr. Medford OR 97501
KMVT/KSVT-TV 1100 Blue Lakes Blvd. North Twin Falls, ID 83301
WBUP/WBKP-TV 1705 Ash Street Ishpeming MI 49849
* Spanish language station