Wednesday, March 20, 2013 UPDATE:
News today involving veteran news director LANE MICHAELSEN.
Lane is leaving Scripps' WCPO-TV in Cincinnati to take the ND's job at WGCL-TV, the Meredith owned CBS affiliate in Atlanta. Lane's been the ND at WCPO for just over a year. He's also been an ND in Washington, DC, Tampa, and Little Rock, served as VP/News for Ganettt, and worked at Poynter. He began his career as a photographer and spent eight years as Director of Photography at KARE-TV in Minneapolis.
At WGCL he'll replace ERIC LUDGOOD who left the station in January after almost two years as ND.
More on this story and all the news in our full report later this week.
regards,
Rick Gevers
**** ***** ****
Greetings:
A flurry of newly hired news directors this week, with SIX positions being filled since our last report. And just TWO new openings, dropping our list of open ND jobs to 21.
There are ads for TWO of those open ND positions, as well as an ad for an EP job at The Weather Channel.
Our Names in the News section features a number of news managers on the move.
All that, and more, after this week's changes.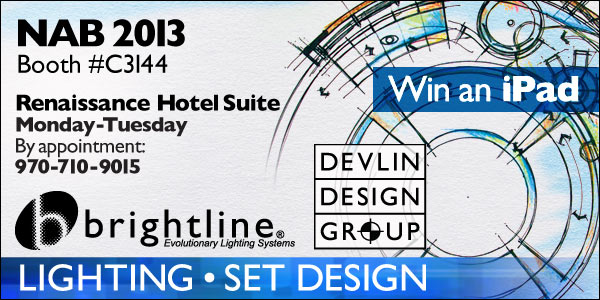 New News Director Openings:
KGUN-TV, Tucson, AZ…longtime news director FORREST CARR has resigned from this Journal Broadcasting owned ABC affiliate and will leave the station this week. Forrest told me he's going to work on some writing projects, including a novel. He's been the ND here for more than three years (his second stint as ND at KGUN). Forrest has also been an ND in Tampa, Ft. Myers and Albuquerque and has worked in Memphis and San Antonio.
KCAU-TV, Sioux City, IA…CARLA KREEGAR has left this ABC affiliate after more than seven years as news director. The station is owned by Citadel Communications Corporation. You can learn more about this opportunity in the paid ad below.
Newly Named News Directors:
KSNV-TV, Las Vegas, NV…CRAIG HUME returns to Sin City as ND for this Intermountain West Communications Company (formerly Sunbelt) owned NBC affiliate. We told you last week that Craig was leaving WHP-TV in Harrisburg after 3 1/2 years to return to the West Coast. He'll report to BOB STOLDAL, the company's Executive VP of News who has been running the KSNV news department. Craig's a former ND in Los Angeles, Chicago, Orlando, and San Diego, as well as KTNV in Las Vegas.
WPTY/WLMT-TV, Memphis, TN…LISA LOVELL has been promoted to ND for this Nexstar owned ABC/ CW duopoly. She's been the EP there and acting news director since PETE JACOBUS left the station last November after three years as ND.
KOKI-TV, Tulsa, OK…SUZANNE NADELL is the new ND for this FOX affiliate, newly acquired by Cox. (A new GM, GREG BILTE, was announced at the same time.) Suzanne has been an EP for Cox's WSB-TV in Atlanta, where she's worked for seven years. She's also worked in Orlando, Tampa, Ft. Myers, and Johnson City, TN. At KOKI, she replaces MATT BROWN who's left the station after almost two years as ND.
KWCH-TV, Wichita, KS…BRIAN GREGORY heads east to become the next ND for this Sunflower Broadcasting (owned by Schurz Communications) CBS affiliate. Brian is currently an EP for KOVR-TV in Sacramento. He previously worked in Knoxville and Erie, PA. At KOVR, he replaces JOHN SOARES who left the station in January after just four months as news director.
WEAU-TV, Eau Claire, WI…MIKE LOPEZ will be the next ND for this Gray Television owned NBC affiliate. He's currently the Assistant ND for WVEC-TV in Norfolk. Mike's previously worked in San Francisco, Indianapolis, and for another station in Norfolk. He replaces ERIC SHEPARD who was ND here for not quite a year and a half.
KYMA-TV, Yuma, AZ…congratulations to ERNESTO ROMERO who's been promoted to ND in his hometown. Ernesto joined this NBC affiliate in 2009 and was promoted to Managing Editor in 2011. He replaces LUIS CRUZ. We told you last week that Luis was leaving KYMA (after his third stint at ND here) for a job in San Diego.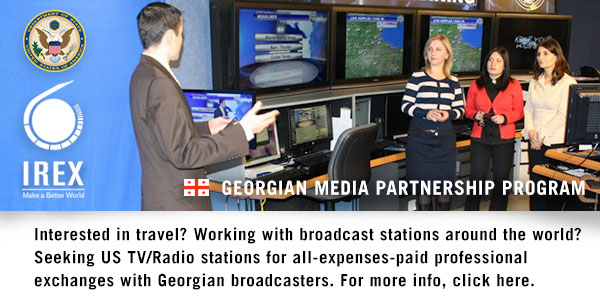 Help Wanted Ads:

News Director, KCAU-TV, Sioux City, IA:
KCAU-TV is looking for a dynamic individual to lead our News Department.
The successful candidate will have the ability to motivate and guide our seasoned staff while teaching and mentoring our newer team members. You must be competitive and have an innate understanding and ability to produce compelling newscasts that are viewer centric.
Social Media knowledge and experience pays an important role in this position.
This is a great opportunity for the right person; if that's you send a cover letter describing your news philosophy and vision. Also include a resume, DVD or online link and references to:
KCAU-TV
Attn: Business Manager,
625 Douglas St.
Sioux City, IA. 51101-1287
or via email to humanresources@kcautv.com
We will fill this position as soon as we find the right person. Close date is 3/25/13. We are an Equal Opportunity Employer, women and minorities are encouraged to apply.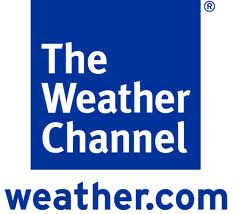 Executive Producer, The Weather Channel, Atlanta, GA:
The Weather Channel is hiring an experienced Executive Producer to oversee Morning Programming.
Set the editorial and creative vision of all six hours of the network's live morning shows.
Work with network leadership to devise and create strategies that drive viewership and increase ratings.
Motivate and lead a team of journalists, meteorologists, and newsroom staff to relentlessly execute morning programming strategies.
Utilize research, analytics and ratings metrics to measure and track effectiveness of programming.
Help develop fresh, new content segments and franchises.
Lead team to dominate severe weather/breaking weather coverage.
Manage and cultivate high-profile on-air talent.
Oversee all morning editorial production and studio crews.
Work well with supporting departments such as Creative Services, Graphics, Marketing, Research, Engineering, Ad-sales,Digital.
Coach and mentor show staff including Sr Producers, Producers and Associate Producers.
Quarterback control room teams during live morning programming.
Responsible for managing show budgets.
Responsible for hiring and/or firing morning editorial staff.
Oversee editorial/studio staff based in New York City.
Qualifications/Requirements Basic Qualifications:
Must have at least 8 years of experience in live television (i.e. Morning shows, Network TV, Cable, etc)
Must have at least 5 years of management experience.
Must have a Bachelor's degree in journalism.
Must love weather content/coverage. rmation
Some travel to NYC required.
Desired:
Network Experience with creating shows, content
Ability to recognize stories with high potential for compelling television
Knowledge of weather and other related content, coverage.
Line producing experience preferred.
Eligibility Requirements:
Interested candidates must submit a resume/CV through weather.com/careers to be considered.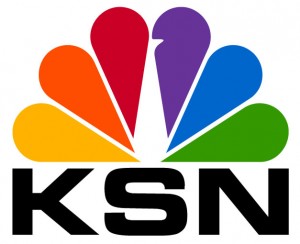 News Director, KSNW-TV, Wichita, KS:
Lin Media's KSN Television Stations are searching for an experienced News Director. This position is based in Wichita, KS at KSNW and is responsible for news coverage originating from four NBC stations throughout Kansas. The ideal candidate will have a proven track record and a broad range of experience leading and supervising a multiplatform news and information staff.
Our News Director oversees 5½ hours of daily on-air content for KSN as well as a daily Fox newscast. This person will communicate a vision and define our news strategy in a highly competitive and diverse market while acting as a hands-on teacher, coach and mentor.
He or She will be a strategic thinker who can improve content quality and drive ratings on every platform. They will be passionate about localism, innovation and differentiation of our product across these platforms with an ability to work in a highly collaborative environment. Responsibilities include developing and managing personnel and achieving operational and financial goals while interacting with our communities with a commitment to becoming their #1 source for news.
The applicant must have at least five years of experience as a multiplatform news manager. A college degree in journalism or communications is preferred. Qualified candidates must also have excellent organizational, leadership, and interpersonal skills with a high sense of urgency and ability to deliver results.
No phones calls and please mention this ad in your response. Email resume and other qualifications to ndjob@ksn.com
LIN Media is an Equal Opportunity Employer, M/F.
Other News Management Openings:
ASSISTANT NEWS DIRECTOR:
WISH-TV, Indianapolis, IN (relisted this week)
WRTV, Indianapolis, IN (listed 2/15/13)
KVUE-TV, Austin, TX (relisted 2/2/13)
WNCT-TV, Greenville/New Bern, NC (relisted 2/2/13)
EXECUTIVE NEWS PRODUCER:
The Weather Channel, Atlanta, GA (Morning EP, new listing this week, see ad above!)
KNBC-TV, Los Angeles, CA (PM EP, relisted 2/23/13)
KDFW-TV, Dallas, TX (Morning EP, relisted 2/2/13)
KING-TV, Seattle, WA (Two openings, AM & PM/EP, listing updated 2/2/13)
KXNV-TV, Phoenix, AZ (Special Projects EP, relisted 2/15/13)
WFTS-TV, Tampa, FL (Dayside EP, relisted 3/8/13)
KOIN-TV, Portland, OR (listed 1/19/13)
WXIN-TV, Indianapolis, IN (PM EP, relisted 3/8/13)
KUSI-TV, San Diego, CA (relisted 2/2/13)
WVEC-TV, Norfolk, VA (listed 2/15/13)
WFMY-TV, Greensboro, NC (listed 2/2/13)
KOAT-TV, Albuquerque, NM (2 Openings, AM & PM, new listing this week)
WTEV/WAWS-TV, Jacksonville, FL (AM EP, listed 3/2/13)
WTLV/WJXX-TV, Jacksonville, FL (PM EP, listing revised 2/2/13)
KFSN-TV, Fresno, CA (PM EP, listing modified this week)
WINK-TV, Ft. Myers, FL (PM EP, relisted 2/2/13)
WIS-TV, Columbia, SC (AM EP, listed 2/2/13)
WCYB-TV, Bristol, TN (relisted 2/2/13)
KOLO-TV, Reno, NV (Morning EP, relisted 2/15/13)
MANAGING EDITOR:
KNBC-TV, Los Angeles, CA (relisted 2/23/13)
KCRA-TV, Sacramento, CA (relisted 2/23/13)
Situations Wanted:
We offer a free situations wanted ad to news managers who are out of work and looking for a new opportunity. If you'd like to state your case to a well targeted audience, email me an item (max. 150 words). You may include a link to a website, an email address, and a photo. You must include your name. I'll run it for one week. I don't represent or endorse those listed, but merely trying to help.
There were no takers this week.
Names in the News:
DEAN WETHERBEE is the new EP for WRAL-TV in Raleigh. He previously served five years as the Assistant ND for KLRT-TV in Little Rock. He's also worked in Detroit, Dallas, Portland, ME, and Austin, TX. He also worked for NBC Weather Plus.
A promotion in Birmingham, where WBRC-TV's 6:00 PM producer ROBERT STEVENSON has been promoted to EP. Robert's been at WBRC for a little over two years, and has previously worked in Memphis, Peoria, Rockford, and Tuscaloosa, AL.
And there's another promotion to report at Fresno's KFSN-TV, where morning producer NOAH CHIPLEY has been upped to Morning EP at this ABC o-and-o.. Noah's also worked in Redding.
He won't start until June, but ROB CURRY will be the next EP for KHQ-TV in Spokane. Rob's been a producer at KPHO-TV in Phoenix since 2006 and previously worked for KTVK-TV in Phoenix.
Our Full List of ND Openings:
Here is my list of stations with open ND jobs, as of Saturday, March 16, 2013.
If you know of any additions/deletions/updates, please email me at: rick@rickgevers.com
WPIX-TV 220 E. 42nd Street New York NY 10017
KWHY-TV 1201 West 5th St., # T-900 Los Angeles CA 90017 *
KTVU-TV 2 Jack London Square Oakland CA 94607
WGCL-TV 425 14th St. NW Atlanta GA 30318
KRIV-TV 4261 Southwest Freeway Houston TX 77027
KOVR-TV 2713 Kovr Drive Sacramento CA 95605
WTHR-TV 1000 N. Meridian St. Indianapolis IN 46204
KFOR-TV/KAUT-TV 444 E. Britton Rd. Oklahoma City OK 73114
WHP/WLYH-TV 3300 North 6th St. Harrisburg PA 17110
KSNW-TV 833 N. Main Wichita, KS 67203 (see ad above!)
WEYI-TV 2225 W. Willard Road Clio MI 48420
KGUN-TV 7280 E. Rosewood St. Tucson, AZ 85710
KRDO-TV 399 S. 8th St. Colorado Springs CO 80905
KINT-TV 5426 North Mesa El Paso TX 79912 *
WJTV 1820 TV Road Jackson MS 39204
KRIS/KZTV 301 Artesian St. Corpus Christi, TX 78401
WTVA-TV PO Box 350 Tupelo MS 38802
KCAU-TV 7280 E. Rosewood St. Sioux City IA 51101 (see ad above!)
KMIR-TV 72920 Parkview Dr. Palm Desert CA 92260
WVVA-TV 3052 Big Laurel Highway Bluefield, WV 24701
WBBJ-TV 346 Muse St. Jackson TN 38301
* Spanish language station