Greetings:
A flurry of activity late Friday afternoon delayed our weekly report, but there's a lot more to tell you about! We have THREE new news director openings and THREE new news directors named this week.
Those changes bring our list of open ND jobs to 30.
We can also update one item from last week's report, in which we told you about a posting for an ND job at KSNV-TV in Las Vegas. We now know that longtime Las Vegas newsman BOB STOLDAL remains with the company and will be concentrating on his corporate responsibilities.
Also this week, ads for an ND opening in Florida and a producer search in Ohio. And we have lots of items in Names in the News, including the retirement of a longtime Illinois newsman, some comings and goings in Cleveland, and we'll tell you how YOU…yes, YOU, (or at least your station) can be featured in a new TV series.
We also have the obituary for the father of a longtime Michigan news director.
All that and more after this week's changes:
New News Director Openings:
WBIR-TV, Knoxville, TN…BILL SHORY has left this Gannett owned NBC affiliate after more than eight years as news director. He previously had been an EP of Special Projects for WCCO-TV in Minneapolis, a news director at WHNT-TV in Huntsville, AL, and an EP in Birmingham, AL.
WTVQ-TV, Lexington, KY…DOUG HOGAN is leaving this Morris owned ABC affiliate to become Director of Communications for the Foundation for a Healthy Kentucky. He's been ND here since 2008, had worked in state government before that, and previously had been an EP for WLWT-TV in Cincinnati.
KXII-TV, Sherman, TX…longtime broadcaster ANTHONY MAISEL is moving across the market to become General Manager for KTEN-TV in Denison, TX. KTEN carries programming from NBC, ABC, and the CW networks. He's been ND here since 2010, and earlier spent more than nine years as the ND for KDAF-TV in Dallas. Anthony's also been an ND in Houston (Telemundo), Jacksonville, FL, and El Paso, TX, and has worked in Colorado Springs, Wichita, and Denver
Newly Named News Directors:
WTVJ-TV, Miami, FL…MIGDALIA FIGUEROA has been named ND for this NBC o-and-o. She's currently Senior Vice President of Local Content for NBC's Telemundo Station Group., a job she's held since 2010. Previously she was ND for WSCV-TV, the Telemundo station in Miami. She's also worked in New York and for the Univision station in Miami. At WTVJ, she replaces LANE MICHAELSEN who left the station last month and was named ND for WCPO-TV in Cincinnati earlier this week (see below). Lane was ND at WTVJ for about 2 1/2 years.
WCPO-TV, Cincinnati, OH…as referenced above, LANE MICHAELSEN is the new ND for this Scripps-owned ABC affiliate. Lane most recently was ND for WTVJ-TV in Miami, and has also been an ND in Washington, DC, Tampa, and Little Rock. He's also served as VP/News for Ganettt, and worked at Poynter. He also spent eight years as Director of Photography at KARE-TV in Minneapolis. The move reunites Lane with WCPO GM STEVE THAXTON: they worked together at Gannett. At WCPO, Lane replaces longtime ND BOB MORFORD who announced his retirement from the station in January. Bob turns 55 in April and qualified for retirement with Scripps. He plans to take some time off and then explore his next opportunity.
WREX-TV, Rockford, IL…Assistant News Director MIKE COSTELLO has been promoted to news director for this Quincy owned NBC affiliate. Mike's been the assistant ND here for the past three months, but served as the station's internet director for almost four years before that. Mike began his career as a producer at WREX, later moved to Indianapolis as a producer and EP at WXIN-TV, and then worked at WISN-TV in Milwaukee as a producer before returning to Rockford. He replaces PETER SPECIALE who has left the station after seven months as ND.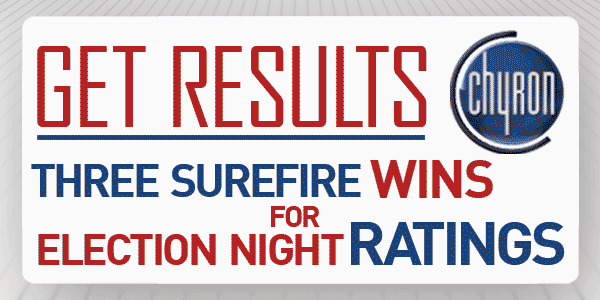 Help Wanted Ads:

News Director, WPTV/WFLX-TV, West Palm Beach, FL:
Our current News Director has just been promoted into a Scripps corporate position. That opens up an extraordinary opportunity for the right person to lead the newsroom of Florida's highest rated station.
We are part of the cutting edge Scripps organization and produce news on a number of platforms for both WPTV, the #1 station in the West Palm Beach market, as well as for the local Fox affiliate, WFLX. We are seeking a leader, not just a manager.
If this speaks to you, apply at: Scripps.com   Job Number: 4618
**** ***** ****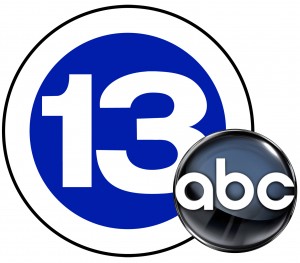 Producer, WTVG-TV, Toledo, OH:
WTVG-TV 13abc in Toledo seeks a news producer to join our #1 news team. We are looking for a leader who writes exceptional stories and demonstrates creative thinking. You must be able to communicate quickly and efficiently. Two years of newscast previous news producing are preferred.
If you are looking for a great place to learn and advance professionally, send your resume, writing and newscast samples to:
Brian Trauring
Executive News Director
WTVG-TV 13abc
4247 Dorr Street
Toledo OH 43607
or via email to: wtvg.hr@13abc.com
EOE.
**** ***** ****
Other News Management Openings:
ASSISTANT NEWS DIRECTOR:
KRIV-TV, Houston, TX (listed 2/10/12)
WITI-TV, Milwaukee, WI (listed 2/17/12)
WMC-TV, Memphis, TN (relisted 3/3/12)
WREG-TV, Memphis, TN (relisted 2/10/12)
WDTN-TV, Dayton, OH (listed 1/27/12)
KTIV-TV, Sioux City, IA (listed 2/10/12)
EXECUTIVE NEWS PRODUCER:
KDFW-TV, Dallas, TX (Morning EP, listed 1/20/12)
KTVT-TV, Dallas/Ft. Worth. TX (dayside EP, listed 2/10/12)
The Weather Channel, Atlanta, GA (relisted 12/16/11)
KPRC-TV, Houston, TX (listing revised 1/20/12)
WTAE-TV, Pittsburgh, PA (Dayside EP, relisted 2/10/12)
WTHR-TV, Indianapolis, IN (Dayside EP, listed 1/27/12)
WLWT-TV, Cincinnati, OH (AM EP, new listing this week)
WPTV, West Palm Beach, FL (PM EP, listing modified this week)
WPMT-TV, Harrisburg, PA (AM EP, relisted 2/17/12)
WHBQ-TV, Memphis, TN (relisted 12/31/11)
WJXT-TV, Jacksonville, FL (PM EP, listed revised 3/10/12)
WINK-TV, Fort Myers, FL (Dayside EP, relisted 3/10/12)
WHIO-TV, Dayton, OH (listed 1/27/12)
KMTV, Omaha, NE (listed 2/10/12)
WCYB-TV, Bristol, TN (listed 2/17/12)
WLNS-TV, Lansing, MI (relisted this week)
KHBS/KHOG-TV, Ft. Smith, AR (Digital Media Mgr., listed 2/17/12)
MANAGING EDITOR:
KXTV, Sacramento, CA (listed 2/17/12)
**** ***** ****
Obituary:
Our sympathy to WXYZ-TV (Detroit) news director TIM DYE on the death of his father, JAMES DYE, who died last Monday at the age of 84.  He had been in failing health. Mr. Dye and his late wife had operated a travel agency in Saginaw, MI, for many years. In addition to Tim, he is survived by two other sons and one daughter.  Tim has been ND at WXYZ since July, 2010, and spent 12 years as ND for WXMI-TV in Grand Rapids, MI. Tim and I worked together at WOOD-TV in Grand Rapids when I was the ND there, and he also worked in Saginaw. Your kind note would reach him at: tdye@wxyz.com
Names in the News:
Congratulations to longtime WGEM-TV (Quincy, IL) newsman LES SACHS who is retiring from this Quincy owned station later this spring. Les spent 13 of his 35 years at the station as news director but primarily served as an anchor for this NBC affiliate. He also worked as an ND for KGAN-TV in Cedar Rapids and WHOI-TV in Peoria, working at each station for two years. Wish Les well in his retirement via an email to: lsachs@wgem.com
ROB HEVERLING returns to Cleveland as the new Assistant News Director for Raycom's WOIO/WUAB-TV. Rob most recently was the ND at KARK-TV in Little Rock, but earlier in his career worked at WKYC-TV in Cleveland as an EP. He later worked as an EP in Denver, and was an ND in Fayetteville, AR, and Duluth, MN.
Speaking of WKYC-TV, that station's current Assistant News Director HOWARD FENCL is leaving that NBC affiliate (for the third time!) to become a VP at a Cleveland crisis communications firm. He's finishing his third tour of duty at WKYC, and has also worked for WEWS-TV in Cleveland and in Columbus, OH.
JIM PROELLER joins the Weather Channel as Managing Editor of Video. He's spent the last 23 years at CNN, most recently as Senior Director, Editorial Operations. At the Weather Channel, he'll oversee production from the field, ensuring the best video makes it to all platforms.
Would you like to have your station featured on a TV show? The Emmy Award winning production company behind "Anthony Bourdain: No Reservations," "The Layover," "Brew Masters," and "The Wild Within" is looking for a small market television news station to follow for a documentary series. They are looking for a small, dedicated group of individuals to follow through the behind the scene struggles and triumphs of producing broadcast news. If you are interested in possibly being involved in this series, please contact Matthew Alvarez at matthew.alvarez@zeropointzero.com
**** ***** ****
Our Full List of News Director Openings:
Here is my list of stations with open ND jobs, as of Friday, March 16, 2012.
If you know of any additions/deletions/updates, please email me at: rick@rickgevers.com
KNBC-TV        3000 W. Alameda Ave. Burbank CA 91523
KXTV               400 Broadway Sacramento CA 95818
XETV               8253 Ronson Rd. San Diego CA 92111
WPTV            1100 Banyan Blvd. W. Palm Beach FL 33401 (see ad above!)
KSNV-TV       1500 Foremaster Lane Las Vegas NV 89101
WBRE-TV      62 S. Franklin Wilkes-Barre, PA 18701
KFSN-TV       1777 G Street Fresno CA 93706
WBIR-TV    1513 Hutchison AVe. Knoxville TN 37917
WTVQ-TV   6940 Man O'War Blvd. Lexington KY 40509
KSNW-TV      833 N. Main Wichita, KS 67203
KITV                801 South King St. Honolulu HI 96813
KMTV             10714 Mockingbird Dr. Omaha NE 68127
WACH-TV     1400 Pickens St. Columbia SC 29201
KGAN-TV    600-2 Old Marion Rd NE Cedar Rapids IA 52402
KWQC-TV     805 Brady Street Davenport, IA 52803
WBTW-TV    3420 N. TV Road Florence, SC 29501
KHGI-TV      13 S. Highway 44 Kearney NE 66848
WTXL-TV     1620 Commerce Blvd. Midway, FL 32343
KVII-TV        One Broadcast Center Amarillo TX 79101
KNOE-TV     1400 Oliver Rd. Monroe, LA 71211
KTUU-TV     701 E. Tudor Rd. #220 Anchorage AK 99503
KXII-TV    4201 Texoma Parkway Sherman TX 75090
KTAB/KRBC-TV, 4510 S. 14th St. Abiliene, TX
WTVY-TV    PO Box 1089 Dothan AL 36302
WCAV-TV    999 2nd St. SE Charlottesville VA 22902
KKCO-TV     2325 Interstate Ave. Grand Junction CO 81505
KGNS-TV     120 W. Delmar Blvd. Laredo TX 78045
KGWN-TV    2923 E. Lincolnway Cheyenne WY 82001
KSAX-TV      PO Box 189 Alexandria MN 56308
WYIN-TV     8625 Indiana Place Merrilville IN 46410
** Spanish language station