Greetings:
Perhaps everyone is paying a lot of attention to basketball, because it's a slow week in the world of news director movement.  I hope your bracket is in better shape than mine.
To the best of my knowledge, there is just  ONE new opening to share with you, though that one opening is in the number one market.   And there is ONE new news director to tell you about, though we first reported that position had been filled in our last edition.
That means our count of open ND jobs stands at  18.
We do have a new ad for one of those openings…at an NBC affiliate in a VERY desirable place to live.  And we have another ad for an EP opening in Texas.
Those paid ads follow,  as well as a new listing for an Assistant ND job in Philadelphia.  In Names in the News, a former Atlanta/Pittsburgh/Dayton ND turned consultant heads to the Weather Channel, and we have additional memorial information for the late JIM TELLUS.
All that and more after this week's changes:
NEW NEWS DIRECTOR OPENINGS:
News 12 Bronx/Brooklyn…LEESA DILLON has resigned as GM/ND for this Cablevision-owned all news network.  I'm told she plans to return to Las Vegas and leave the TV business.  Leesa has been GM/ND here for more than two years.
WMBF-TV, Myrtle Beach, SC…we first told you about this opening last week, so it's sorta/kinda new.  We listed it again as new for two reasons:  I mistakenly listed it as a Fox station.  It is an NBC affiliate.  And we also want to call attention to their ad below which tells you more about this opportunity.  Please note they hope to have someone in place by the May rating period.
NEW NEWS DIRECTORS NAMED:
WGBO-TV, Chicago, IL…we also told you last week that this position had been filled, but we were missing a very important fact.  The name.  Thanks to two readers who answered our plea, we can now tell you that MARISOL SEDA is the new ND for this Univision station.  She moves to Chicago from Puerto Rico.  I'm told she has a background in producing and investigative reporting.
One other correction from last week.  We told you that WOWK-TV ND LEEZA GLAZIER was moving to Jacksonville as a morning EP.  We (and by that I mean me) screwed up her new station:  She's going to work at WTEV/WAWS.  Apologies to all.
**** ***** ****
HELP WANTED ADS:

NEWS DIRECTOR, WMBF-TV, Myrtle Beach, SC
WMBF-TV, Raycom Media's HD NBC affiliate in Myrtle Beach, SC, is looking for a News Director who is a leader with the strategic skills to craft winning game plans and the tenacity to see them through.
The successful candidate must have a proven track record of news leadership and ratings success in a highly competitive environment. Your background should include more than five years television newsroom management, preferably as AND and/or EP, and a college degree in a related field of study.  Successful candidate needs a strong track record of online news growth, social media and citizen journalism initiatives.
The candidate will manage a news team that includes on-air, online, mobile, social media and news production and will be responsible for creating content 24 hours a day, seven days a week in a multimedia, multi-platform world. The ND will be engaged in daily news planning, direct leadership of news staff, supervision of all news content, hiring and promotion, budgeting, strategic planning and newsroom administration.
We're hoping to have someone in place before the May book.
Rush your resume, news philosophy and cover letter to:
Ted Fortenberry
VP & GM
WMBF News
918 Frontage Road E.
Myrtle Beach SC 29577
or via e-mail to: tfortenberry@wmbfnews.com
No phone calls please. EOE-M/F/D/V
**** ***** ****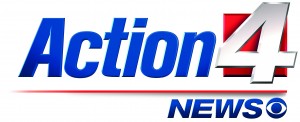 EXECUTIVE PRODUCER, KGBT-TV, Harlingen, TX
Executive News Producer responsibilities include:
Work Closely with the News Director to execute the station's brand on during breaking news and everyday news gathering
Responsible for the look, tone and growth of the newscast making sure all  deadlines are met
Supervise pre-production to ensure quality for our product and design online and on-air
Ability to create tactical strategies to increase demo performance in target areas on multiple platforms
Candidate must have a strong editorial background and be able to motive, lead and coach the team even under pressure
Approve all Reporter scripts and coordinate the enterprise story calendar
Assist in managing the continuous news desk to ensure content elements are up-to-date
Knowledge of FTP, iNews, P2 cameras, AVID a plus
Works flexible non-standard shifts
Performs related work as required and other duties as assigned.
EDUCATION/EXPERIENCE:
College degree, previous training and/or work in related field preferred.
PHYSICAL REQUIREMENTS:
Must be able to move quickly in breaking news situations 
DATE POSITION AVAILABLE:
Immediately
QUALIFIED APPLICANTS SHOULD SEND RESUME AND DVD TO:
Betty Byrd, HR Manager
KGBT-TV
9201 W. Expressway 83
Harlingen, TX.  78552
No phone calls, please.  Pre-employment drug screening required.
It is the policy of KGBT-TV, Barrington Broadcasting, that equal employment shall be afforded to all qualified persons, and no person shall be discriminated against because of sex, race, color, religion, age, disability or national origin.
**** ***** ****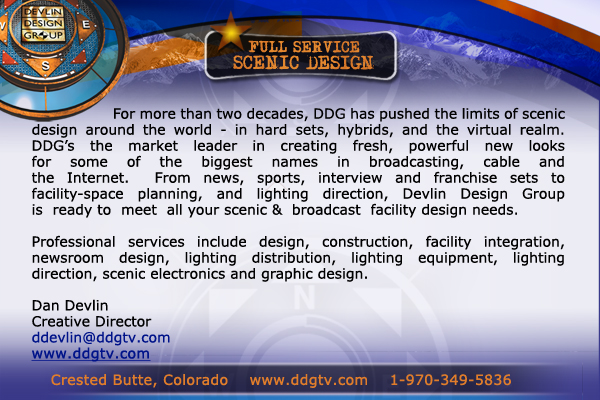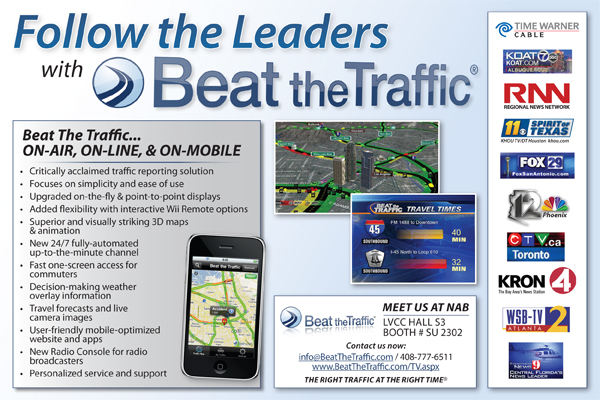 **** ***** ****
OTHER NEWS MGMT. OPENINGS:
ASSISTANT NEWS DIRECTOR:
KYW-TV, Philadelphia, PA (new listing this week)
KSHB-TV, Kansas City, MO (listed 2/26/09)
WLWT-TV, Cincinnati, OH (relisted 3/12/10)
KTVX-TV, Salt Lake City, UT (listed 2/12/10)
WAPT-TV, Jackson, MS (listed 3/5/10)
EXECUTIVE NEWS PRODUCER:
News 12 The Bronx/Brooklyn, NY (listed 1/8/10)
News 12 New Jersey (AM EP, listed 3/12/10)
KTVT-TV, Ft. Worth/Dallas, TX (2 jobs, Special Projects & AM EP, listing revised 1/8/10)
KXTV,    Sacramento, CA (PM EP, listing revised 1/29/10)
KPTV, Portland, OR (two openings, one is EP/Special Proj., listing revised 1/29/10)
KTVX-TV, Salt Lake City, UT (AM EP, listed 12/26/09)
KSHB-TV, Kansas City, MO (listed 2/26/10)
WOAI-TV, San Antonio, TX (listed 2/5/10)
WPEC-TV, West Palm Beach, FL (relisted 12/12/09)
KOAT-TV, Albuquerque, NM (relisted 1/15/10)
WGHP-TV, Greensboro/High Point, NC (PM EP, listed 2/19/10)
WVLT-TV, Knoxville, TN (listed 3/5/10)
WBRZ-TV, Baton Rouge, LA (PM EP, listed 1/22/09)
WCTI-TV, New Bern, NC (listed 3/5/10)
KGBT-TV, Harlingen, TX (new listing, see ad above!)
MANAGER OF CONTENT PRESENTATION:
WCMH-TV, Columbus, OH (listed 3/05/10)
MULTI MEDIA CONTENT DIRECTOR:
The Weather  Channel, Atlanta, GA (listed 12/12/09)
ASSIGNMENT MANAGER:
The Weather  Channel, Atlanta, GA (listed 12/18/09)
**** ***** ****
NAMES IN THE NEWS:
SmithGeiger consultant and one time ND JENNIFER RIGBY, who ran newsrooms for Cox stations in Dayton, Pittsburgh and Atlanta, has been named Multi Media Content Director for the Weather Channel.  She'll be working with another former Cox ND, HELEN SWENSON. Jennifer spent more than five years as ND for WSB-TV in Atlanta.  She's been with SmithGeiger for two years.
Former colleagues of the late JIM TELLUS have established a scholarship fund at his alma mater, Wichita State University.  We told you earlier this month that Jim died of an apparent heart attack at the age of 47.  He was the GM at WTHR-TV in Indianapolis, where he was promoted from ND.  He'd also been an ND in Seattle, Norfolk, and Wichita.  You can contribute online (be sure to enter Jim Tellus Memorial Fund under 'other') or via mail to:
Jim Tellus Memorial
c/o WSU Foundation
1845 Fairmount, Box 2
Wichita, KS 67260-0002
**** ***** ****
Here's a complete list of all stations that I believe have an ND opening, as of Friday, March 19, 2010.
And if you know of updates, corrections, or additions to this list, please let me know via email: rick@rickgevers.com
News 12 Bronx/Brooklyn 930 Soundview Ave. Bronx NY 10473
KVEA-TV, 3000 W. Alameda Ave.             Los Angeles, CA 91523 ***
WXYZ-TV   20777 W. 10 Mile Road           Southfield MI 48037
KUVS-TV   1710 Arden Way                         Sacramento CA 95815 ***
WTIC-TV, 285 Broad St.                               Hartford, CT 06115
WZTV-TV   631 Mainstream Drive             Nashville TN 37228
WAVE-TV  725 S. Floyd St.                           Louisville KY 40203
WFMY-TV 1615 Phillips Avenue                Greensboro NC 27405
WTEN-TV   341 Northern Blvd.                   Albany, NY 12204
WOWK-TV 555 Fifth Ave.                            Huntington WV 25701
KGMB-TV 420 Waiakamilo Rd. # 205     Honolulu HI 96817
WNWO-TV   300 S. Byrne Rd.                    Toledo OH 43615
WJHL-TV 338 E. Main St.                           Johnson City TN 37601
WFFF-TV   298 Mountain View Dr.         Colchester VT 05446
WMBF-TV PO Box 3579                        Myrtle Beach SC 29577 (see ad above)
WMGT-TV   PO Box 4328                           Macon GA 31208
KTVE/KARD-TV 200 Pavilion Rd.           West Monroe LA 71292
KGNS-TV   120 W. Delmar Blvd.                Laredo TX 78045
*** (Spanish language)