Monday, March 20, 2011 UPDATE:
We've removed the listing for an open ND job at WDAY-TV in Fargo, ND.  The position is NOT open.  My mistake, and apologies to JEFF NELSON who was, is, and continues to be the news director there.
Sunday, March 20, 2011 UPDATE:
We've added links to published obituaries for both PAT CASEY, whose death is reported immediately below, and for RICK FRIEDMAN, whose passing is noted in Names in the News below.
**** ***** ****
Greetings: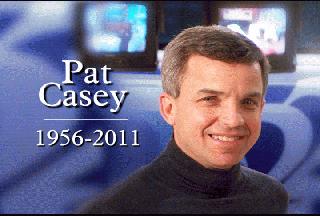 I'm sorry to start off this week's report with news of the death of PAT CASEY.  Pat lost his battle with brain cancer Saturday, March 19.  He was 54.  Pat recently stepped down as ND for WKEF/WRGT-TV in Dayton and was a former ND in Cincinnati and Portland, ME.  He also worked in Washington, DC, Baltimore, and Los Angeles.
A funeral service will be held Tuesday, March 22, at 6:00 PM at Our Lord Christ the King Church in Cincinnati.
Friends have established The Casey Family Fund to help Pat's wife and three children.  Your generous contribution can be mailed to:
Casey Family Fund
Fifth Third Bank
2632 Erie Avenue
Cincinnati, OH 45208
**** ***** ****
Turning to our regular business, there's a fair amount of activity in this week's report.  There are FOUR new news directors, while we have TWO new openings.
That leaves our count of open ND jobs at 30.
We have a paid ad for a GM position at an all news cable operation in Sunny Florida.  That's below.
If you're headed to NAB, check out (and support) our advertisers from Devlin Design Group and Beat the Traffic…both will be at the conference.  You can learn more about their NAB plans by clicking on their ads.
In Names in the News, several items involving NDs who've moved to GM jobs.  One is retiring, one is moving to another GM position, and another is getting his first GM stripes.  There are also some management moves and details about the death of a veteran broadcaster who'd worked in several major markets.
That's all below, after this week's changes.
New News Director Openings:
KLUZ-TV, Albuquerque, NM…the search is on for a new ND for this Entravision-owned Univision affiliate.  Management decided not to fill the opening when ALEX BOSSCHAERTS left in December, 2008.  They've apparently changed their minds, and the search is on.
WJHG-TV, Panama City, FL…MARK WILDMAN has left after four months as ND here.  He's a former ND in Macon and Columbus, GA.  WJHG is an NBC affiliate, owned by Gray Television.
Newly Named News Directors:
KPRC-TV, Houston, TX…DEBORAH COLLURA has been promoted to VP/Managing Director of News for Post-Newsweek, and is moving from Detroit to Houston, where she'll also be ND for this NBC affiliate.  Deb first joined PNS in 1997, as ND at WDIV-TV in Detroit.  She's been VP/News for PNS since July 2004, and has served as interim ND at WDIV since 2009.  She's been an ND in Miami and Minneapolis, and also worked in Sacramento, St. Louis, and Rockford, IL.  At KPRC, she replaces RICK McFARLAND who returned to his former role as Assistant ND in January after almost two years as ND.
WDIV-TV, Detroit, MI…longtime station employee KIM VOET has been promoted to ND for this NBC affiliate.  Kim began at WDIV in 1997 as a producer. She was promoted to Nightside EP, EP of Special Projects, Senior Executive Producer, and then Assistant News Director. She earlier worked at WKBD-TV in Detroit, as well as in St. Louis, at two different stations in the Greensboro-Winston Salem market, and in Columbia, MO. Kim essentially replaces Deb Collura, who's been the interim ND there since BOB ELLIS was promoted to GM of sister station WJXT-TV in Jacksonville almost two years ago.
WJAC-TV, Johnston, PA…JIM PLATZER returns to the ND chair at the station at which he started his career.  He's the new ND for this COX Broadcasting owned NBC affiliate.  Jim has been teaching at Penn State for the last two years since leaving WFMY-TV in Greensboro, NC, where he'd been ND for about a year.  He's also been an ND in Decatur, IL, and Clarksburg, WV.  He's also worked in Orlando, Tampa, Mobile and Altoona, PA, after beginning his career at WJAC 20 years ago.  He replaces PAM DENNIS who left in October after six years as ND.
WICU-TV, Erie, PA…LISA ADAMS has been promoted to News Director here.  She first joined the station more than 30 years ago, as a director.  She quickly moved in front of the camera and has held a variety of anchor positions for SJL Broadcasting NBC affiliate.  She replaces JULIE EISENMAN who left the station in January after three years as ND.
**** ***** ****
HELP WANTED AD:

Vice President/General Manager, Bay News 9, Tampa, FL
The country's top 24-hour local news channel, Tampa Bay's Bay News 9, is seeking a Vice President/General Manager to lead the innovative 24-hr news channel. We need someone with a very strong news background, so applicants must be a current or former news director.
You will work in a state-of-the-art facility in St. Petersburg, Florida. You will implement strategy for Bay News 9, baynews9.com, two on-demand channels, and a regional Spanish news channel. This position will report to the Corporate Vice President of Local Programming Group.
We need someone with exceptional news judgment and superior people skills. Candidates must have eight years or more of senior news management experience in affiliate television or cable news. Familiarity with social media is important.
Florida's Bay News 9 is located in St. Petersburg, voted one of the most livable cities in America and minutes away from beautiful beaches and Bay area waterways that can be enjoyed all year round.
If interested in leading the nation's #1 local news channel, submit your online resume at www.baynews9.com. No phone calls!
Bright House Networks is an EOE M/F/D/V – all qualified candidates are encouraged to apply.
**** ***** ****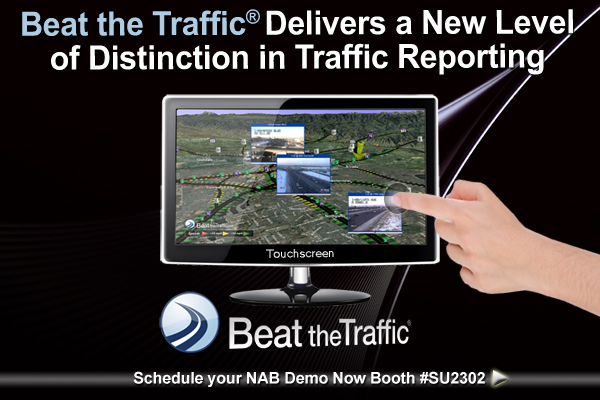 **** ***** ****
Other News Management Openings:
Assistant News Director:
WCCO-TV, Minneapolis, MN (listed 2/12/11)
KSDK-TV, St. Louis, MO (listed 3/12/11)
WVIT-TV, Hartford/New Haven, CT (relisted 1/30/11)
KMBC-TV, Kansas City, MO (relisted 2/18/11)
WISN-TV, Milwaukee, WI (listed 2/18/11)
WSJV-TV, South Bend/Elkhart, IN (position relisted 2/25/11)
KREM-TV, Spokane, WA (relisted 1/1/11)
KTIV-TV, Sioux City, IA (relisted 2/25/11)
Executive News Producer:
KYW-TV, Philadelphia, PA (listed 3/12/11)
KIRO-TV, Seattle, WA (PM EP, relisted 2/18/11)
KPHO-TV, Phoenix, AZ (listed 2/12/11)
KTXL-TV, Sacramento, CA (PM EP, listed 3/12/11)
KXTV, Sacramento, CA (listed 2/25/11)
WTVD-TV, Raleigh/Durham, NC (relisted 3/4/11)
WXIN-TV, Indianapolis, IN  (relisted 2/18/11)
WVIT-TV, Hartford/New Haven, CT (listed 2/18/11)
WCPO-TV, Cincinnati, OH (Morning EP, relisted 2/18/11)
WTMJ-TV, Milwaukee, WI (Special Projects EP, listing revised 1/14/11)
WBRC-TV, Birmingham, AL (relisted 2/6/11)
WXII-TV, Winston-Salem, NC (Morning EP, listed 1/28/11)
KSLA-TV, Shreveport, LA (Morning EP, relisted 1/14/11)
WBRZ-TV, Baton Rouge, LA (listed 2/6/11)
KRNV-TV, Reno, NV (relisted 1/14/11)
Special Projects Producer:
WSVN-TV, Miami, FL (listed 2/12/11)
KTNV-TV, Las Vegas, NV (listed 1/30/11)
Managing Editor:
KTVU-TV, Oakland/San Francisco, CA (relisted 1/14/11)
WJAR-TV, Providence, RI (relisted 1/14/11)
**** ***** ****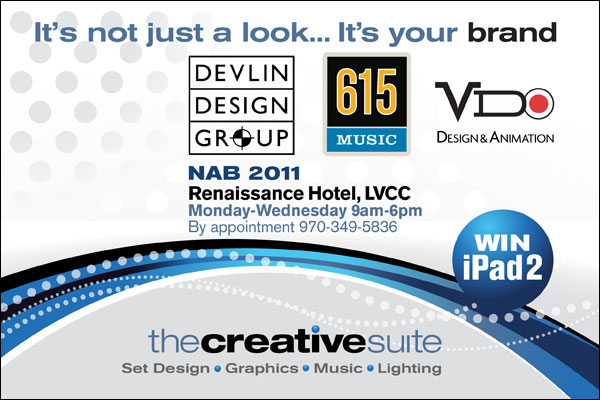 **** ***** ****
Names in the News:
Lots of news this week about former NDs who became (or are becoming) General Managers.
MIKE STUTZ is being promoted to General Manager of News-Press and Gazette's KESQ-TV in Palm Desert, CA, the company's ABC affiliate there.  He'll continue to serve as VP/News for the group.  Mike's a former ND in San Diego and Jacksonville, FL, and also worked in Milwaukee, St. Louis and Denver.  It's been a big week for Mike (and his wife ELLEN) who became grandparents for the first time, as McKENNA CLAIRE STUTZ was born to their son TIM and his wife KRISTY in Tampa.  Congratulate Mike on both happy events via email: mike.stutz@npgco.com
Mike is replacing another former ND as GM of KESQ.  BOB ALLEN is retiring after a long career in our business.  He's been GM at KESQ since January, 2000, and earlier served as a GM in Des Moines and Cedar Rapids, IA.  He was also a news director in Cedar Rapids, and worked in Chicago, Philadelphia, and Denver as a reporter, anchor, and producer.  He'll continue to consult for NPG, and will help with the transition to a new facility.
Another former ND turned GM is on the move.  JOHN CHRISTIANSON has been named GM of WTVG-TV in Toledo.  He's been the GM for WSEE-TV in Erie, PA, since 2007 when he was promoted from ND there.  WSEE is owned by SJL Broadcasting which is in the process of buying WTVG from ABC.
ERICA HILL has been promoted to Assistant ND at KCPQ-TV, the Tribune owned FOX affiliate in Seattle.  She's been the Managing Editor there for the last three years.  She's also worked at WBBM-TV in Chicago.
Another management move at another Tribune owned Fox affiliate. KRISTEN HAMILTON joins WXIN-TV in Indianapolis as Content Manager next month.  She's currently the assistant ND for WMBD/WYZZ, the CBS/FOX duopoly in Peoria, IL.  She's also served as Managing Editor in Savannah, GA, and as an EP in Springfield, MO.
Finally, I'm sorry to report the death of longtime broadcaster RICK FRIEDMAN, who died last week at the age of 64 from lung cancer.  He was the original producer of Action News at WFIL-TV (now WPVI-TV) in Philadelphia, and eventually worked at three Philly stations.  He later worked at stations in Los Angeles and Chicago, but spent much of his career in program development.  You might enjoy this tribute to Rick, who was passionate about the Los Angeles Lakers.  Be sure to read the comments following his posts.
**** ***** ****
The Full List:
To the best of my knowledge, here is the list of stations with open news director jobs, as of Saturday, March 19, 2011.
If you know of any additions/deletions/changes/updates, please email me at: rick@rickgevers.com
KMEX-TV 5999 Center Dr.                                  Los Angeles CA 90045  **
KOIN-TV   222 SW Columbia St.                      Portland OR 97201
WSOC-TV 1901 North Tryon St.                       Charlotte NC 28206
WNCN-TV 1205 Front St.                                   Raleigh NC 27609
WRTV 1330 N. Meridian St.                              Indianapolis IN 46202
WTNH/WCTX-TV 8 Elm St.                              New Haven CT 06510
KTVX-TV 2175 W. 1700 South                         Salt Lake City UT 84104
KABB-TV 4335 NW Loop 410                            San Antonio TX 78229
News 8 Austin 1708 Colorado St.                      Austin TX 78701
KLUZ-TV 2725 F. Broadbent Pwky NE       Albuquerque NM 87107
KATV 401 Main St.                                               Little Rock AR 72201
WTEN-TV    341 Northern Blvd.                        Albany NY 12204
KOKI-TV 2625 S. Memorial                               Tulsa OK 74129
WKEF/WRGT-TV 45 Broadcast Plaza            Dayton OH 45408
KMSB-TV     1855 N. 6th Ave.                             Tucson AZ 85705
KVOA-TV 209 W. Elm St.                                    Tucson AZ 85705
WNWO-TV   300 S. Byrne Rd.                           Toledo OH 43615
KVEO-TV    349 N. Expressway                         Brownsville TX 78521
WCIV-TV 888 Albritton Blvd.                          Mt. Pleasant SC 29464
WSHM-TV One Monarch Place #300            Springfield MA 01144
KVAL-TV   4575 Blanton Road                          Eugene OR 97405
WREX-TV 10322 W. Auburn Rd.                     Rockford IL 61105
KTKA-TV   2121 SW Chelsea Dr.                       Topeka KS 66614
KIMT-TV 112 N. Pennsylvania Ave.                 Mason City IA 50401
WJHG-TV 8195 Front Beach Rd.                  Panama City Beach FL 32407
WCJB-TV 6220 NW 43rd St.                              Gainesville FL 32653
KSWT-TV 1301 Third Ave.                                  Yuma AZ 85364
WDAZ-TV 2220 S. Washington                       Grand Forks ND 52801
KGNS-TV   120 W. Delmar Blvd.                       Laredo TX 78045
KFBB-TV   3012 Highwoods Blvd.                    Great Falls MT 59403
** Spanish language station