Greetings:
The latest comings and goings of news directors drop out list of openings to only 20, with just ONE new opening this week, with TWO open jobs having been filled.
We have a Help Wanted Ad for ONE of those ND openings and THREE ads for EP openings.
And we also welcome a returning advertiser, Money Talks, which is offering you free stories to run in your newscasts. Click on their ad just below for more details.
We have an obituary for a longtime CNN and Weather Channel executive who died of cancer at the age of 51. There are lots of news managers on the move, and we'll tell you about a New Orleans ND who welcomes a new member to his family.
All that, and more, after this week's changes.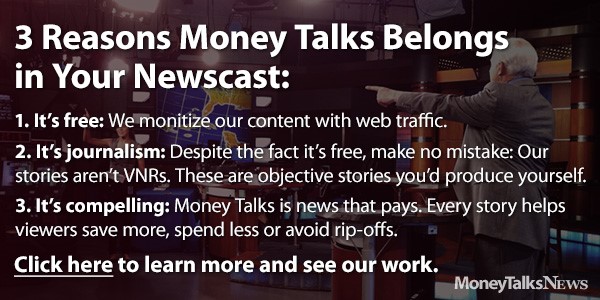 New News Director Openings:
WCPO-TV, Cincinnati, OH…we told you earlier this week that LANE MICHAELSEN is leaving this Scripps owned ABC affiliate to become ND for WGCL-TV in Atlanta. More on that below.
Newly Named News Directors:
WGCL-TV, Atlanta, GA…LANE MICHAELSEN becomes the eighth ND in the past eleven years for this Meredith owned CBS affiliate. As we noted above, Lane is leaving WCPO-TV in Cincinnati after just over a year as ND. This is Lane's fourth ND job in the past five years. and sixth overall. He's also held positions at Gannett and Poynter. He began his career as a photojournalist. Lane replaces ERIC LUDGOOD who left the station in January after two years as ND and is now the Assistant ND at WAGA-TV in Atlanta.
WTVA-TV, Tupelo, MS…DAVID BEECH starts on Monday as the next ND for this locally owned ABC affiliate. He was most recently was a ND in Reno and earlier has been an ND in Grand Junction, CO. He's also worked in Colorado Springs and Albuquerque. He replaces JEFF HOUSTON who announced his resignation last month, effective the end of March.
Help Wanted Ads:
Executive Producer, WCMH-TV, Columbus, OH:
WCMH-TV, the NBC affiliate in Columbus, OH is accepting applications for an experienced FT Executive News Producer.
We are searching for a content visionary to help lead our TV & digital newsgathering efforts. The EP will be responsible for the finesse and continuity of our daily newscasts. Specific duties include script approval, internal teasing and oversight of graphic showcasing.
To be considered, show us what you can do! Position requires at least 5 years producing experience; supervisory experience is preferred.
Send application materials and non-returnable work samples to:
Michael Fabac
News Director
WCMH TV
3165 Olentangy River Rd.
Columbus OH 43202
You may also apply online at www.mediageneral.com/careers
EOE M/F/D/V Drug test and background check required e-Verify is used upon hire to confirm eligibility for employment in the U.S.
Executive Producers (2), KOAT-TV, Albuquerque, NM:
KOAT-TV in Albuquerque, New Mexico, is looking for two executive producers for the morning and evening newscasts.
The morning show is an excellent opportunity for a strong producer to get your management stripes. You'll be in charge of a #1 morning newscast with an established anchor team.
The evening newscasts require an experienced executive producer to oversee our #1 5pm, 6pm and hour long 10pm newscast. You must be able to train producers and work with them to produce up the big story and other aspects of the newscast. You will be responsible for editorial content and management of staff during the night.
Both executive producers will have resources including a helicopter, two satellite trucks and three ENG trucks. KOAT is a Hearst station so there are opportunities for growth in the company.
You can e-mail your resume and a link to your work to: Sue Stephens, News Director, KOAT-TV at sstephens@hearst.com.
You can also send a resume and a non-returnable newscast air-check DVD, along with a cover letter stating where you found out about this job to:
Sue Stephens
News Director
KOAT-TV
3801 Carlisle Blvd NE
Albuquerque NM 87107.
KOAT-TV, a division of Hearst Television, Inc., is an Equal Opportunity Employer.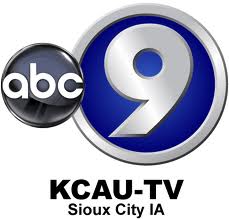 News Director, KCAU-TV, Sioux City, IA:
KCAU-TV is looking for a dynamic individual to lead our News Department.
The successful candidate will have the ability to motivate and guide our seasoned staff while teaching and mentoring our newer team members. You must be competitive and have an innate understanding and ability to produce compelling newscasts that are viewer centric.
Social Media knowledge and experience pays an important role in this position.
This is a great opportunity for the right person; if that's you send a cover letter describing your news philosophy and vision. Also include a resume, DVD or online link and references to:
KCAU-TV
Attn: Business Manager,
625 Douglas St.
Sioux City, IA. 51101-1287
or via email to humanresources@kcautv.com
We will fill this position as soon as we find the right person. Close date is 3/25/13. We are an Equal Opportunity Employer, women and minorities are encouraged to apply.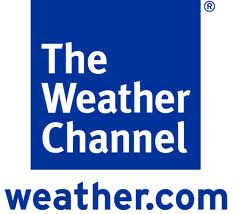 Executive Producer, The Weather Channel, Atlanta, GA:
The Weather Channel is hiring an experienced Executive Producer to oversee Morning Programming.
Set the editorial and creative vision of all six hours of the network's live morning shows.
Work with network leadership to devise and create strategies that drive viewership and increase ratings.
Motivate and lead a team of journalists, meteorologists, and newsroom staff to relentlessly execute morning programming strategies.
Utilize research, analytics and ratings metrics to measure and track effectiveness of programming.
Help develop fresh, new content segments and franchises.
Lead team to dominate severe weather/breaking weather coverage.
Manage and cultivate high-profile on-air talent.
Oversee all morning editorial production and studio crews.
Work well with supporting departments such as Creative Services, Graphics, Marketing, Research, Engineering, Ad-sales,Digital.
Coach and mentor show staff including Sr Producers, Producers and Associate Producers.
Quarterback control room teams during live morning programming.
Responsible for managing show budgets.
Responsible for hiring and/or firing morning editorial staff.
Oversee editorial/studio staff based in New York City.
Qualifications/Requirements Basic Qualifications:
Must have at least 8 years of experience in live television (i.e. Morning shows, Network TV, Cable, etc)
Must have at least 5 years of management experience.
Must have a Bachelor's degree in journalism.
Must love weather content/coverage. rmation
Some travel to NYC required.
Desired:
Network Experience with creating shows, content
Ability to recognize stories with high potential for compelling television
Knowledge of weather and other related content, coverage.
Line producing experience preferred.
Eligibility Requirements:
Interested candidates must submit a resume/CV through weather.com/careers to be considered.
Other News Management Openings:
ASSISTANT NEWS DIRECTOR:
WISH-TV, Indianapolis, IN (relisted 3/16/13)
WRTV, Indianapolis, IN (listed 2/15/13)
KVUE-TV, Austin, TX (relisted 2/2/13)
WNCT-TV, Greenville/New Bern, NC (relisted 2/2/13)
EXECUTIVE NEWS PRODUCER:
The Weather Channel, Atlanta, GA (Morning EP, listed 3/16/13, see ad above!)
KNBC-TV, Los Angeles, CA (PM EP, relisted 2/23/13)
KDFW-TV, Dallas, TX (Morning EP, relisted 2/2/13)
KING-TV, Seattle, WA (Two openings, AM & PM/EP, listing updated 2/2/13)
KNXV-TV, Phoenix, AZ (Special Projects EP, relisted 2/15/13)
WFTS-TV, Tampa, FL (Dayside EP, relisted 3/8/13)
KOIN-TV, Portland, OR (listed 1/19/13)
WXIN-TV, Indianapolis, IN (PM EP, relisted 3/8/13)
KUSI-TV, San Diego, CA (relisted 2/2/13)
WCMH-TV, Columbus, OH (new listing this week, see ad above!)
WVEC-TV, Norfolk, VA (listed 2/15/13)
WFMY-TV, Greensboro, NC (listed 2/2/13)
KOAT-TV, Albuquerque, NM (2 jobs, AM & PM, new listing this week, see ad above!)
WTEV/WAWS-TV, Jacksonville, FL (AM EP, listed 3/2/13)
WTLV/WJXX-TV, Jacksonville, FL (PM EP, listing revised 2/2/13)
KFSN-TV, Fresno, CA (PM EP, listing modified 3/16/13)
WINK-TV, Ft. Myers, FL (PM EP, relisted 2/2/13)
WIS-TV, Columbia, SC (AM EP, listed 2/2/13)
WCYB-TV, Bristol, TN (relisted 2/2/13)
KOLO-TV, Reno, NV (Morning EP, relisted 2/15/13)
MANAGING EDITOR:
KNBC-TV, Los Angeles, CA (relisted 2/23/13)
KCRA-TV, Sacramento, CA (relisted 2/23/13)
Obituary:
RENA GOLDEN, a longtime executive for CNN and The Weather Channel, died this week of cancer. She was 51. This story from CNN's website tells the story of a woman who was born in India and rose to several Senior VP roles at CNN. She is survived by her husband, ROB, a daughter and a son.
Situations Wanted:
We offer a free situations wanted ad to news managers who are out of work and looking for a new opportunity. If you'd like to state your case to a well targeted audience, email me an item (max. 150 words). You may include a link to a website, an email address, and a photo. You must include your name. I'll run it for one week. I don't represent or endorse those listed, but merely trying to help.
There were no takers this week.
Names in the News:
DAVE KIRKLAND joins KPHO-TV in Phoenix as an EP. He earlier had worked for KNBC-TV in Los Angeles as Managing Editor.
TRACIE McKINNEY stays within Belo and moves east to become the new Assistant News Director for WVEC-TV in Norfolk. She's been an EP for KMOV-TV in St.Lous, has also worked for another St. Louis station and in Roanoke.
Another KMOV EP, BRIAN THOUVENOT, has been promoted to Assistant ND there. He's also worked in Lancaster, PA, and Springfield, MO.
Some General Manager moves to report:
DAVID DOEBLER moves from one NBC o-and-0 (WVIT-TV in Hartford) to another (WMAQ-TV in Chicago), replacing LARRY WERT.
DON OSIKA has been named GM for WISE-TV in Ft. Wayne, IN, replacing JERRY GEISLER.
KHALED ABDELWAHED is the new GM for KASA-TV, the Azteca America flagship station in Los Angeles.
And LEE BRANTLEY has announced his retirement after 18 years as GM for WTVM-TV in Columbus, GA.
Congratulations to WDSU-TV (New Orleans) News Director JONATHAN SHELLEY and his wife STACIE on the birth of ZACHARY JORDAN SHELLEY. The newest reporter weighed an even seven pounds and measured 20.5 inches. Jonathan tells me all are doing well. An email of congratulations would reach Jonathan at: vegasjon@yahoo.com
Our Full List of ND Openings:
Here is my list of stations with open ND jobs, as of Saturday, March 22, 2013.
If you know of any additions/deletions/updates, please email me at: rick@rickgevers.com
WPIX-TV 220 E. 42nd Street New York NY 10017
KWHY-TV 1201 West 5th St., # T-900 Los Angeles CA 90017 *
KTVU-TV 2 Jack London Square Oakland CA 94607
KRIV-TV 4261 Southwest Freeway Houston TX 77027
KOVR-TV 2713 Kovr Drive Sacramento CA 95605
WTHR-TV 1000 N. Meridian St. Indianapolis IN 46204
WCPO-TV 1720 Gilbert Ave. Cincinnati OH 45202
KFOR-TV/KAUT-TV 444 E. Britton Rd. Oklahoma City OK 73114
WHP/WLYH-TV 3300 North 6th St. Harrisburg PA 17110
KSNW-TV 833 N. Main Wichita, KS 67203
WEYI-TV 2225 W. Willard Road Clio MI 48420
KGUN-TV 7280 E. Rosewood St. Tucson, AZ 85710
KRDO-TV 399 S. 8th St. Colorado Springs CO 80905
KINT-TV 5426 North Mesa El Paso TX 79912 *
WJTV 1820 TV Road Jackson MS 39204
KRIS/KZTV 301 Artesian St. Corpus Christi, TX 78401
KCAU-TV 7280 E. Rosewood St. Sioux City IA 51101 (see ad above!)
KMIR-TV 72920 Parkview Dr. Palm Desert CA 92260
WVVA-TV 3052 Big Laurel Highway Bluefield, WV 24701
WBBJ-TV 346 Muse St. Jackson TN 38301
* Spanish language station