Wednesday, March 26, 2014 UPDATE:
A large market news director opening that's been open for a long time has been filled with today's announcement that BILL MONDORA has been named VP/News Director for KTTV, the FOX o-and-o in Los Angeles.
Many of you know Bill, who spent 24 years with CBS, the last 15 years as News Director for CBS NewsPath. He joined CBS as a regional Newspath producer in 1989, and before that had worked in Orlando and Oklahoma City.
At KTTV, he replaces KINGSLEY SMITH who left the station last October after two years as ND and 20 years with FOX.
More on this story later this week in our full report.
Tuesday, March 25, 2014 UPDATE:
Veteran CBS News Director JOHN VERRILLI left WBZ-TV in Boston today. John's been ND for this o-and-o for the past five years and spent the five years before that as ND for another CBS o-an-o, KDKA-TV in Pittsburgh. He'd previously worked for WCBS-TV in New York as the Managing Editor, and had also worked for two other New York City stations.
We'll have more on his departure in our full report later this week.
Sunday, March 23, 2014 UPDATE:
I've added a much more detailed obituary on the late PHIL NYE in the obituary section below.
**** ***** *****
Greetings:
It's a rare week when we have no news director changes to share with you, but we do have lots of other stories I think you'll find interesting.
Among then…obituaries for a former VP/News for the ABC o-and-o's, and another for a CBS producer. Also this week, new responsibilities for a longtime Denver ND, a change at the top of the CBS Evening News, the demise of a newscast in Dallas, and the latest on the Seattle news helicopter crash.
If you're looking for a new job, we have FIVE paid ads for opportunities in a wide range of market sizes and responsibilities. And two of our supporters are running ads telling you how to find them at next month's NAB convention.
All that and more below.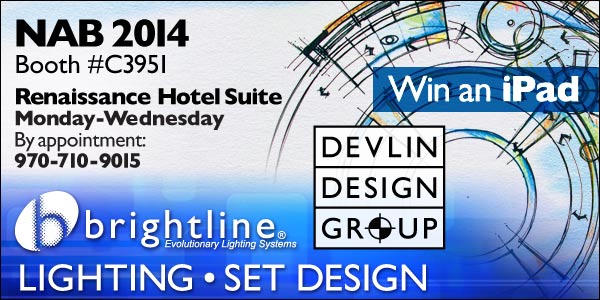 New News Director Openings:
I'm not aware of any. If you are, let me know via email: rick@rickgevers.com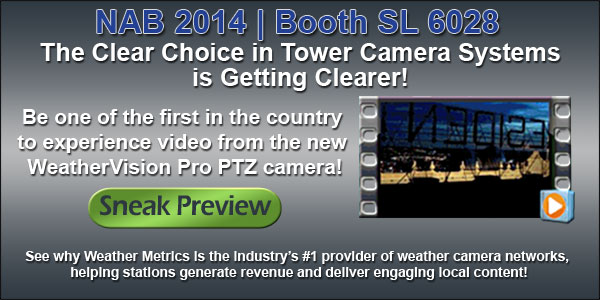 Newly Named News Directors:
We are still showing 25 vacant ND jobs. If you know of others that would make that number larger, let me know! rick@rickgevers.com
Paid Help Wanted Ads: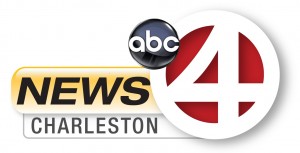 Executive Producer/Broadcast Content, WCIV-TV, Charleston, SC:
Charleston, South Carolina has been voted the number 1 city in the U.S for a third year in a row. Who wouldn't want to live and work in a city that boasts history, great food, sunshine and water?
The Executive Producer/Broadcast Content Manager supervises and coordinates the daily operations of the news department with guidance from the News Director including news coverage, weather coverage, sports, production of all newscasts and special projects.
– Oversees producers in the preparation and broadcast of all news content
– Must be able to direct and coordinate breaking news and weather coverage
– Must maintain editorial quality control
– Works with the New Media Manager to ensure the station's website and social media accounts are updated
– Produces newscasts and special coverage as needed.
– Motivates and coaches news staff
Send cover letter, resume and completed WCIV application (click here) via email to: djackson@wciv.com or via mail to:
Deborah Jackson
HR Director
WCIV-TV
PO Box 22165
Charleston SC 29413
Qualified applicants will be contacted for an interview. NO PHONE CALLS. EEO
saas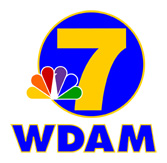 News Director, WDAM-TV, Hattiesburg, MS:
WDAM News has a unique opportunity for an experienced news manager to expand their vision and skills in one of the best news markets in America as a News Director.
Located in the heart of the Mississippi Pine Belt, the area boasts a superb quality of life. With a low cost of living coupled with first-class schools, and a great mass communication school, University of Southern Mississippi, it's a great place to settle. The station is part of the Raycom Media group of television stations, which means that they have state of the art equipment and a strong culture of continuous training and opportunity for growth within the company.
The successful candidate will have at least five years of experience as an executive producer or higher level news leadership. Applicants should have a well developed nose for news plus the following experience base:
Strategic planning and execution
Sweeps planning and TSR development
Human resources
First Amendment/Journalism law,
Daily news gathering logistics and operations
Television production
Digital news gathering
Social Media
Above all else, exceptional "people skills, the ability to resolve conflict, guide, direct and grow the skill set of all in the news department is a must.
If you want to be a leader in an award winning, aggressive newsroom that makes a difference in its community, then apply online and upload your resume and references by clicking here.
No phone calls please. EOE-M/F/D/

Senior Executive Producer, WBNS-TV, Columbus, OH:
WBNS-TV, Central Ohio's News Leader, seeks a dynamic Senior Executive Producer with a proven track record.
The successful candidate will be responsible for the production, execution and overall presentation of our daily newscasts, while providing leadership in the newsroom, managing producers and associate producers, ensuring writing meets station standards, coordinating with other departments for daily newscast production and assisting in development of news department strategy.
This position requires at least eight years experience in local television news as Producer and Executive Producer, with at least three years as EP or similar; excellent news judgment and communication skills, and above average writing and storytelling skills. Ability to manage and influence a large group and to work effectively in often stressful situations required. Experience in investigative journalism and digital platforms are a plus.
Qualified individuals may submit their resume online at dispatchbroadcast.com.
Dispatch Broadcast Group is an equal opportunity employer.
We are a drug free workplace.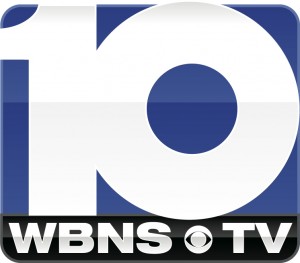 Digital Managing Editor, WBNS-TV, Columbus, OH:
WBNS-TV is searching for a Digital Managing Editor to drive digital coverage on all platforms, including 10tv.com and mobile.
The successful candidate will coordinate the process of publishing and updating digital content with compelling text and images, managing breaking news coverage and ensure complementary branding for on-air product.
This is a fast paced, hands on role responsible for taking an active role in writing, editing, approving and publishing content daily while also providing direction and leadership to news and digital staff that is also responsible for creating and implementing strategic plans, collaborating with other Dispatch properties on special and non-news sections and analyzing digital reports and statistics.
This position requires at least three years experience working in the newsroom of a TV station or news publication, working knowledge of html, javascript, dynamic html, cgi and photo editing and publishing, preferably with Adobe Photoshop. Knowledge of AP Internet style required. Bachelors degree in journalism or broadcast journalism and previous supervisory experience strongly preferred.
Qualified individuals may submit a resume online at dispatchbroadcast.com.
Dispatch Broadcast Group is an equal opportunity employer.
We are a drug free workplace.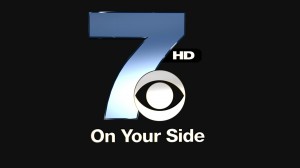 Assignment Manager, WSPA-TV, Spartanburg, SC:
WSPA-TV, covering the beautiful Carolinas, is seeking a strong leader to join our news team.
Candidates must have a background in advocacy journalism and show proven success managing multiple employees. The Assignment Manager oversees the assignment desk, editors and photographers and should be practiced in multi-tasking. The right candidate should have a proven track record in organizing, planning, and executing long and short term news coverage.
Candidates should have 5 years experience in a medium to large market with proven leadership skills.
Email your resume to hr@wspa.com or via mail to:
Human Resources
WSPA-TV
250 International Drive
Spartanburg SC 29303
Other News Management Openings:
ASSISTANT NEWS DIRECTOR:
WFLD/WPWR-TV, Chicago, IL (listed 1/26/14)
KPHO-TV, Phoenix, AZ (relisted 2/14/14)
WFLA-TV, Tampa, FL (relisted 2/1/14)
EXECUTIVE NEWS PRODUCER:
WJLA-TV, Washington, DC (Web EP, listed 2/22/14)
KPHO-TV, Phoenix, AZ (listed 2/14/14)
WFLA-TV, Tampa. FL (relisted 2/1/14)
KSHB-TV, Kansas City, MO (listing revised 2/1/14)
WBNS-TV, Columbus, OH (Senior EP, listed 3/17/14, see ad above!)
WDJT-TV, Milwaukee, WI (PM EP, relisted 2/1/14)
WXIX-TV, Cincinnati, OH (2 Openings, listed 2/14/14)
WJAR-TV, Providence, RI (listed 1/26/14)
KGPE/KSEE-TV, Fresno, CA (AM EP, listed 2/8/14)
KTUL-TV, Tulsa, OK (relisted 2/22/14)
KGUN-TV, Tucson, AZ (Morning EP, relisted this week)
WSJV-TV, South Bend/Elkhart, IN (relisted 2/22/14)
WJCL/WGTS-TV, Savannah, GA (Digital EP, listed 3/7/14)
WKBN-TV, Youngstown, OH (Dayside EP, listing revised 3/7/14)
WCIV-TV, Charleston, SC (new listing this week, see ad above!)
ASSIGNMENT MANAGER:
WKMG-TV, Orlando, FL (listed 1/26/14)
WSPA-TV, Spartanburg, SC (listed 3/17/14, see ad above!)
MANAGING EDITOR:
WVIT-TV, Hartford, CT (listed 1/18/14)
WBNS-TV, Columbus, OH (Digital ME, listed 3/17/14, see ad above!)
Obituaries:
Updated 3/23/13:  PHIL NYE, who had a long career in our business, much of it at ABC or its owned stations, died this week at the age of 87.  He served as VP/News for the ABC owned stations, was a VP/Station Manager for KGO-TV in San Francisco, and was twice the ND for WXYZ-TV in Detroit, when it was an ABC o-and-o. Phil also worked in radio and newspapers, as well as TV in West Virginia. Here's a brief tribute from WXYZ. Services are Monday in Detroit. Read more about his life and career here.
Longtime CBS News producer CLEM TAYLOR died earlier this week. He was 60 and suffered from pancreatic cancer. Clem spent 20 years at CBS, the last four at 60 Minutes, which offers this tribute.
Situations Wanted:
We offer a free situations wanted ad to news managers who are looking for a new opportunity. If you'd like to state your case to a well targeted audience, email me an item (max. 150 words). You may include a link to a website, an email address, and a photo. You must include your name. I'll run it for one week. I don't represent or endorse those listed, but merely trying to help.
Names in the News:
Our sympathy to Seattle's KOMO-TV News Director HOLLY GAUNTT and her staff on the loss of two colleagues in this week's crash of the station's chopper.  Pilot GARY PFITZNER and photojournalist BILL STROTHMAN died.  Both worked for the craft's owner, Helicopters, Inc, though Strothman had earlier worked for KOMO for many years.  His son is currently a photojournalist there.  Saturday's Seattle Times updates the NTSB investigation here.
Congratulations to longtime KUSA-TV (Denver/NBC) News Director PATTI DENNIS, who's assuming additional responsibilities as Director of Recruiting for parent company Gannett. She'll continue as VP/News for KUSA, but will reduce her day to day involvement in the newsroom, according to Gannett's SVP/News, ROB MENNIE, quoted in this article.
The Executive Producer of the CBS Evening News, PAT SHEVLIN, is stepping down. She'll stay with CBS in another role. Pat's been with the network since 1975.
KTXD-TV in Dallas has cancelled its flagship evening newscast. Many longtime Dallas/Ft. Worth anchors were featured on the program.
You've probably already heard that Media General is buying LIN Media, in a deal announced Friday. The Providence Journal, in LIN's headquarters city and one of five in which the companies own at least one station each, looks at the deal here.
General Manager News:
AL JEROME, the longtime GM of public station KCET-TV in Los Angeles, is retiring, according to this article from the Los Angeles Times.
Our Full List of ND Openings:
Here is my list of stations with open ND jobs, as of Saturday, March 22, 2014.
If you know of any additions/deletions/updates, please email me at: rick@rickgevers.com
KWHY-TV 1201 West 5th St., # T-900 Los Angeles CA 90017 *
KTTV 1999 S. Bundy Dr. Los Angeles CA 90025
WLTV 9405 NW 41st St. Miami FL 33175 *
KCEC-TV 777 Grant St. #110 Denver CO 80203 *
WEWS-TV 3001 Euclid Ave. Cleveland OH 44115
KMOV-TV One Memorial Dr. St. Louis MO 63101
KOIN-TV 222 SW Columbia St. Portland OR 97201
WCNC-TV 1001 Wood Ridge Center Dr. Charlotte NC 28217
WTMJ-TV 720 E. Capitol Dr. Milwaukee WI 53212
KVDA-TV 6234 San Pedro San Antonio TX 78216 *
WHP-TV 3300 North 6th Street Harrisburg PA 17110
WIAT-TV 2075 Golden Crest Drive Birmingham AL 35209
WHAS-TV 520 W. Chestnut St. Louisville KY 40203
WSET-TV 2320 Langhorne Rd. Lynchburg VA 24501
WOI-TV 3903 Westown Parkway West Des Moines IA 50266
WAAY-TV 1000 Monte Sano Boulevard Huntsville AL 35801
KVEO-TV 394 N. Expressway Brownsville TX 78521
KCEN-TV 314 South Intestate 35 Eddy TX 76524
WCBD-TV 210 W. Coleman Blvd. Charleston SC 29464
WCYB/WEMT-TV 101 Lee St. Bristol TN 24201
WNCT-TV 3001 Euclid Ave. Greenville NC 27834
WRBL-TV 1350 13th Ave. Columbus GA 31901
WJHG-TV, 8195 Front Beach Rd. Panama City Beach FL 32407
WDAM-TV 2362 U.S. Highway 11 Moselle MS 39459 (see ad above!)
WBUP/WBKP-TV 1705 Ash Street Ishpeming MI 49849
* Spanish language station